NEW YORK ART CONSULTANTS / ADVISORS
Partial listing of New York art consultants and art advisors. If you're looking for advise about buying art, or need help purchasing art for a private or corporate collection, a professional art consultant might be what you need. Here's a list of art consultants and art advisors in New York that you might consider working with.

The difference between an art advisors and art consultants is something you need to know about. Both provide professional advise to clients interested in buying art. The main difference is that most art advisors charge an hourly fee and DO NOT own or sell their own inventory. Art consultants usually work with a gallery or artists and get paid a commission for selling that artwork.

Art-Collecting.com provides comprehensive and easy to use gallery and art guides on the Internet. Our guides are created to help you easily discover art in various art communities whether you are visiting them, planning a visit, or living in them. Click on Art Gallery Guides in the top navigation and you'll find art guides for every state and thirty-seven major art cities. Each guide is divided into sections and organized in geographic locations. Links take you directly to the listed art businesses where you can quickly see what's showing and going on.

For the past 25 years, we've been providing art guides on the Internet, and most are similar to this guide. We do it because galleries, museums, non-profit art organizations, and artists are important, please support them whenever possible.

For this guide to continue, gallery and art organization support is needed. If you have listed in the past, thank you, please renew. If you've never officially listed with us please do so today. Listing information can be found in "About Us" in the top navigation. Individuals can also help by sharing our site with art friends and in Social Media, thanks in advance, it would be much appreciated.

Art Consultants and Art Advisors in Other Locations

---



IFPDA Print Fair
The River Pavilion
Jacob K. Javits Center
429 11th Avenue
New York, NY 10011

October 26 - 29, 2023

This fall, the International Fine Print Dealers Association returns to the Javits Center in New York for the 30th edition of the preeminent fair for prints and printmaking. The IFPDA Print Fair is the largest international art fair dedicated to prints and printmaking, spanning periods and styles from old masters to contemporary, making it a must-see destination for collectors and curators.

HOURS:
Thursday, October 26, 10am - 4pm (VIP Preview Day)
Thursday, October 26, 4am - 8pm (Open to the Public)
Friday, May 19, 11am - 7pm
Saturday, May 20, 11am - 7pm
Sunday, May 21, 11am - 5pm

TICKETS AVAILABLE ONLINE

SOCIAL MEDIA
Instagram: @ifpda
Instagram Hashtags: #ifpda

ART FAIR WEBSITE
https://www.fineartprintfair.org/

Visit our NEW YORK ART FAIR GUIDE for additional details.

---

New York Art Consultants and Art Advisors


Art Now Management
New York, NY
917-446-1028
Marketing and career guidance for artists


Art Peritus Advisors & Appraisers
New York, NY
212-566-6626


Elizabeth Fiore Art Advisory
New York, NY
646-484-6211


Gibson Contemporary LLC
New York, NY
347-265-9858


LAMINAproject
New York, NY
info@laminaproject.com


Mercer Contemporary
New York, NY
Telephone number not available


Pettit Art Partners
New York, NY
Telephone number not available


Rosa JH Berland Art + Design Consulting
Long Beach, NY
646-595-9962


Sheridan Appraisers and Asset Liquidators of New York
New York, NY
917-445-4184


Sloan Fine Art
New York, NY
212-477-1140


State Of The Art - Fine Art Consulting
Winchester, NY
914-484-0535


Sylvia Leonard Wolf Inc.
New York City and Woodstock
845-679-6363



NEW YORK ART GALLERY GUIDE

NEW YORK ART MUSEUMS AND ART CENTERS

ART MUSEUM GUIDES FOR EVERY STATE

ART GALLERY GUIDES FOR OTHER LOCATIONS
Gallery guides for every state and thirty seven major art cities.


---



Data Base of Art Auction Prices and Artist Information
Are you interested in researching an artist or looking for current auction prices?
Mutual Art is a great place to start. They also offer the lowest prices for online appraisals.
They are a well respected source of art information online.

---

About Art-Collecting.com

Art-Collecting.com is an online resource for all art enthusiasts. Art collectors, art travelers and artists will find our comprehensive online Gallery Guides and Museum Guides to be very useful. We feature guides for thirty-seven major art destinations as well as every state. Be sure to look at our Art Fairs Guide and our guides to Miami Art Week and New York Art Fairs which are up online year around.

When exploring around our site you'll find informative articles and guides for specific types of art like Latin American Art, Fine Art Photography and Native American Art. If you're looking for Art Appraisers, Art Advisors & Consultants, Art Auctions or other Art Services we're a good source.

Don't forget to visit our Artist Guides where you'll find links directly to artist websites. Our Painters and Photographers pages are very popular. The guides are very helpful when looking to discover new artists or if you prefer buying art directly from artists.

Here at Art-Collecting.com, we love art as much as you do and are always trying to improve our guides. If you have suggestions or notice listings that should be changed let us know. You can also help by mentioning us to your art friends and to galleries that you visit. Feel free to mention us and post links on your Social Media.

Thanks for stopping by Art-Collecting.com.
Visit our website often and be sure to explore around.
https://art-collecting.com


---

Home | Art Gallery Guides | Museums & Art Centers | Art Appraisals | Art Fairs

Collecting Information | Types of Collecting | Art News | Advertising | How to be Listed

---

Terms of Use | Privacy Policy | Contact

Copyright 2023 by Art-Collecting.com All Rights Reserved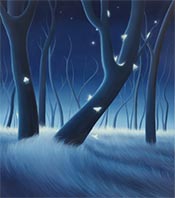 Sarah Lee
Two Skies
Sept 7 - October 14, 2023
Albertz Benda
New York / Chelsea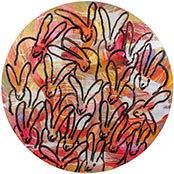 Hunt Slonem
Spirit in Nature
Sept 14 - November 5, 2023
Richard Taittinger Gallery
New York / Lower Eastside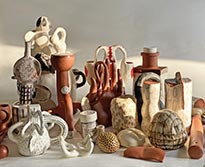 Elsa Mora
An Inventory of Tools for Coping
Sept 9 - November 19, 2023
Thomas Nickles Project
New York / Lower Eastside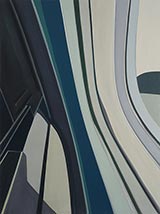 Chris Gallagher
Flight
Sept 8 - October 8, 2023
McKenzie Fine Art
New York / Lower Eastside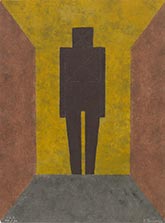 Rufino Tamayo
Prints
Sept 9 - October 28, 2023
Marlborough
New York / Chelsea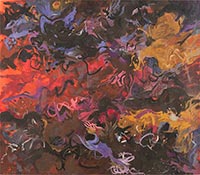 Nancy Genn
Exhibition
Aug 31 - October 12, 2023
David Richard Gallery
New York / Chelsea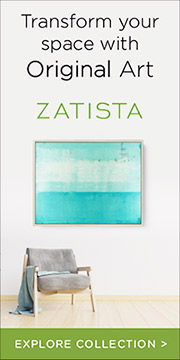 Please follow us and share site and guide with your art friends.