PORTLAND ART GALLERIES
Portland art galleries and gallery guide, featuring art galleries, museums, artists, and other art services in Portland, Oregon. The galleries feature contemporary art as well as traditional fine art, paintings, prints, sculpture, fine art photography, glass and other types of visual art. If you're interested in collecting art or just enjoying art, this is a good starting point to discover what Portland has to offer.

On the First Thursday of each month the art galleries in the Pearl NW Art Gallery District are open late for the monthly art walk. Last Thursdays on Alberta is also an art walk in Portland, that stretches 15 blocks along Northeast Alberta Street. It take place from 6 to 9pm on the last Thursdays of June, July and August.

Art-Collecting.com provides comprehensive and easy to use gallery and art guides on the Internet. Our guides help you to easily discover art in various art communities whether you are visiting them, planning a visit, or living in them. Click on Art Gallery Guides in the top navigation and you'll find art guides for every state and thirty-seven major art cities. Links take you directly to the listed art businesses so that you can quickly see what's being featured.

For the past 24 years, we've been providing art guides on the Internet, and most are similar to this guide. We do it because galleries, museums, non-profit art organizations, and artists are important, please support them whenever possible.

For this guide to continue, gallery and art organization support is needed. If you have listed in the past, thank you, please renew. If you've never officially listed with us please do so today. Listing information can be found in "About Us" in the top navigation. Individuals can also help by sharing our site with art friends and in Social Media, thanks in advance, it would be much appreciated.

---
PORTLAND GALLERY GUIDE

Pearl Art Gallery District
Adams and Ollman
Augen Gallery
Blackfish Gallery
Charles A. Hartman Fine Art
Elizabeth Leach Gallery
Froelick Gallery
Gallery 114
HOLDING Contemporary
PDX Contemporary Art
Waterstone Gallery
Art Organizations & Other Art Sites
Blue Sky Gallery
Center for Contemporary Art & Culture / PNCA
Oregon Jewish Museum


Art Galleries West of Willamette River
The Geezer Gallery
Lane Gallery
Russo Lee Gallery
Art Organizations & Other Art Sites
Broadway Gallery / Portland State University
Littman + White / Portland State University
Oregon Historical Society
Portland Art Museum
Portland Institute for Contemporary Art - PICA
Portland Japanese Garden
World Forestry Center


Art Galleries East of Willamette River
Annie Meyer Artwork Gallery
Artistic Portland Gallery
Art at the Geode
Eutectic Gallery
Guardino Gallery
MinEastry of Postcollapse Art and Culture
Nationale
Quintana Galleries
S1
Stephanie Chefas Projects
Art Organizations & Other Art Sites
Camerawork Gallery

Other Portland Art Galleries
J. Pepin Art Gallery (Tigard)
The Real Mother Goose (Airport)
Art Organizations & Other Art Sites
Cooley Gallery / Reed College
Oregon Center for Contemporary Art
OSA | Oregon Society of Artists (Portland)
Print Arts Northwest
The Village Gallery of Arts

---

Artist Websites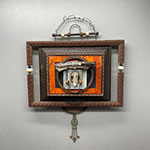 Carol Murphy - Sculpture & Mixed Media
Working in her 1600 square foot studio, Murphy takes green medias such as recycled steel, recycled fiberclay, aerated cement and nature and creates her own elemental organic forms and ecologically sound, abstract interpretations. Using her original patina formulas, including a steel skin and fiberclay cement, her creations are one of a kind that speaks to the value of one individual's contribution through personal exploration. Murphy's sculptures have been shown nationally in such places as the Maryhill Museum, the Coos Bay Art Museum and the Contemporary Craft Museum in Oregon, New Mexico Gallery in Santa Fe, New Mexico and KGB Gallery in Scottsdale, Arizona. Her studio is in Portland. Website: https://carolemurphy.com/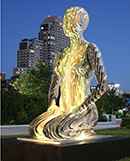 Julian Voss-Andreae - Sculpture
Voss-Andreae has been creating sculptural works directly influenced by his background in science and technology. Seeing the human subject through the lens of science has allowed him to imagine completely novel and contemporary approaches to the ancient art of figurative sculpture. Inspired by quantum physics, Voss-Andreae developed one of his signature styles of sculpture where the human figure has volume and weight when viewed from one angle and almost completely disappears at another. He has continued to develop his work in new and exciting ways using cutting-edge technology. His studio is in Portland, Oregon. Website: https://julianvossandreae.com/


Angela Cameron - Botanical flowers / landscape Paintings


Art Advisors, Consultants, Online Galleries & Private Dealers
Art, etc...
Bonnie Kahn Small Business Advisor
Bullseye Projects
Butters Gallery
Quintana Galleries



Art Services: Appraisers, Framing and Other Services

ART APPRAISAL RESOURCES
Shelley Hall, ISA AM
Accredited Member, International Society of Appraisers
Portland / Bend, OR
971-217-8441
shelley@aar21.com
https://aar21.com/
Full service art appraisal and advisory firm, specializing in modern and contemporary art. With locations in Portland, Oregon and Bend, Oregon, we serve the entire Pacific Northwest and nationwide by appointment. Appraisals for insurance, estate, property division, donations/IRS, and resale. Services include auction advising and representation, resale and brokerage services, expert witness testimony, art consulting and collection management. USPAP compliant written reports.


Art Work Fine Art Services (Art Installation, Crating, Storage)
Collected Appraisals & Advisory (Appraisals)
Lara Sydney Custom Framing (Framing)
O'Gallerie (Auction House)
Pearl Gallery and Framing (Framing)
Portland Art Dealers Association (Information)
Powell's City of Books (Bookstore)
Soltesz Fine Art Consulting (Appraisals)
Jennifer L. Stoots (Appraisals)
Timothy Gordon Appraisals & Brokerage - Gappraisals.com (Appraisals)






Zatista Contemporary and Fine Art
Is the leading destination to buy original art online, giving you unrivalled access to exclusive collections from all over the world. With over 4000 highly curated works from the most talented emerging and established artists, Zatista provides access to the types of works previously only available to seasoned collectors. Buying online with Zatista is easy with their complimentary art consultation, certificates of authenticity and a buyer guarantee that allows you to try art in your home with free returns (as well as free shipping within the US for all purchases). Their platform makes it fun to discover art you love, with an experience so unique it's like you are right there in front of it. Browse the collections



OREGON ART GALLERY GUIDE

OREGON ART MUSEUMS AND ART CENTERS

ART GALLERY GUIDES FOR OTHER LOCATIONS
Gallery guides for every state and thirty seven major art cities.

---

About Art-Collecting.com

Art-Collecting.com is an online resource for all art enthusiasts. Art collectors, art travelers and artists will find our comprehensive online Gallery Guides and Museum Guides to be very useful. We feature guides for thirty-seven major art destinations as well as every state. Be sure to look at our Art Fairs Guide and our guides to Miami Art Week and New York Art Fairs and Los Angeles Art Fairs which are up online year around.

If you're looking for Art Appraisers, Art Advisors & Consultants, Art Auctions or other Art Services we're a good source. Our Artist Guides is where you find links directly to artist websites. Our Painters and Photographers guides are very popular. You'll discover new artists and that you can buy directly from or be referred to galleries representing their art.

Thanks for stopping by Art-Collecting.com.
Visit our website often and be sure to explore around.
https://art-collecting.com


---

Home | Art Gallery Guides | Museums & Art Centers | Art Appraisals | Art Fairs

Collecting Information | Types of Collecting | Art News | Advertising | How to be Listed

---

Terms of Use | Privacy Policy | Contact

Copyright 2023 by Art-Collecting.com All Rights Reserved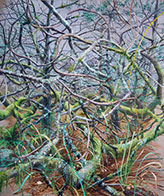 Chris Russell
Give and Take
January 5 - 28, 2023
Russo Lee Gallery
Portland, OR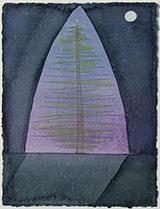 Chris Kelly
Available from
Augen Gallery
Portland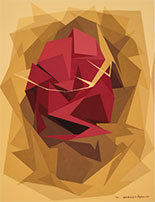 Dakota Modern:
The Art of Oscar Howe
October 29 - May 14, 2023
Portland Art Museum
Portland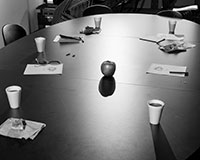 Eli Durst
The Community
January 5 - 28, 2023
Blue Sky
Portland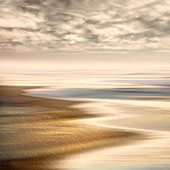 Angela Cameron
Abstracts & Landscapes
Available directly from
Artist Website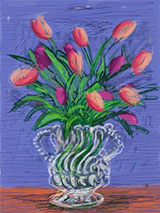 David Hockney
On Exhibition
Jan 28 - March 11, 2023
Leslie Sacks Gallery
Santa Monica, CA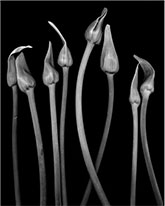 David Mccrae
Photograph, Archival Ink Jet
Zatista.com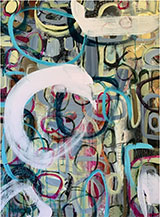 Darlene Watson
Painting, Acrylic on Canvas
Zatista.com








Please follow us and share site and guide with your art friends.