ARTISTS
PHOTOGRAPHERS AND FINE ART PHOTOGRAPHY

Welcome to our listing of Artist Websites. On this page you will find Photographers and their websites. If you're interested in Photography the following Photographers are interested in having you look at their sites. They're serious professional artists interested in selling artwork. Most of the artists have a degree in art and consider themselves to be full time working artists. They're also interested in having their artwork included in exhibitions, or represented by galleries, private art dealers or art consultants. Enjoy the artwork and if you contact an artist, please mention that you found them on Art-Collecting.com.

Art-Collecting.com provides comprehensive and easy to use gallery and art guides on the Internet. Our guides help you to easily discover art in various art communities whether you are visiting them, planning a visit, or living in them. Click on Art Gallery Guides in the top navigation and you'll find art guides for every state and thirty-seven major art cities. Links take you directly to the listed art businesses so that you can quickly see what's being featured.

For the past 24 years, we've been providing art guides on the Internet, and most are similar to this guide. We do it because galleries, museums, non-profit art organizations, and artists are important, please support them whenever possible.

For this guide to continue, gallery and art organization support is needed. If you have listed in the past, thank you, please renew. If you've never officially listed with us please do so today. Listing information can be found in "About Us" in the top navigation. Individuals can also help by sharing our site with art friends and in Social Media, thanks in advance, it would be much appreciated.

The photographers are loosely categorized to help you find the subject matter and the type of art. Artists usually determine their own listing categories.


SUBJECT MATTER AND STYLE OF PHOTOGRAPHY

Arranged Image / Conceptual | Botanical / Flowers / Still Life | City / Street / Industrial | Contemporary | Digital / Manipulated | Documentary | Figurative & Nude | Freelance / Commercial | Landscape / Nature | People / Portraits | Photorealism | Travel | Unique Process | General Fine Art Photography


ARTIST SERVICES

---



Art Basel Miami Beach
Miami Beach Convention Center
1901 Convention Center Drive
Miami Beach, FL 33139

November 29 - 30, 2022 (Private Days)
December 1 - 3, 2022 (Public Days)
https://www.artbasel.com/miami-beach

Art Basel celebrates its 20th-anniversary edition in Miami Beach with 283 premier galleries, the largest show in Miami Beach to date. Included are 26 first-time participants as well as multiple exhibitors returning after a brief hiatus. More than half of this year's galleries have principal gallery locations in North and South America, joined by new and returning exhibitors from Africa, Asia, and Europe.

The art fair and it's divided into several sectors: Galleries, Positions, Nova, Survey and Edition. The fair's main sector is Galleries and features 213 of the world's leading galleries, exhibiting works across all mediums and representing the highest quality of paintings, sculptures, and installations, you can expect to see the biggest names in the art world. Positions sector will feature 19 solo presentations and welcomes 11 new participants. The Nova sector features new work by up to three artists and feature 23 galleries. The Survey sector includes 17 galleries and features work created before 2000. The Edition sector features prints and editioned artwork.

Art Basel Miami Beach is the center piece of Miami Art Week. This year more than 950 galleries from around the world are participating sixteen art fairs throughout the Miami area. Art Basel alone will welcome more than fifty thousand visitors to the Convention Center and they can expect to see incredible contemporary art and works by the Masters.

SOCIAL MEDIA
Instagram: @ArtBasel
Hashtags: #artbaselmiamibeach #artbaselmiami2022

ART FAIR WEBSITE
https://www.artbasel.com/miami-beach

Find additional information MIAMI ART WEEK GUIDE a free online planning guide.

---

Arranged Image / Conceptual Photography





Tobe A. Roberts IV
As a fine art photographer, abstract artist, and art curator I continuously seek out resplendent beauty and story in my environment, making it a memory to share and evoking tranquility. My fine art photography focuses mostly on the richness of bold colors, nature, landscapes, and equine souls. I like to build my portfolio with images that inspire and evoke emotions. I believe art has energetic resonance and the colors we select can move us and heal. Lives in New Jersey, email: windwatercloud@gmail.com, website: https://www.windwatercloud.com/






Monokrush - FL
Among the greatest artistic influences in my work are abstraction and the concepts of time, memory, and the unconscious. I tend to embrace the minimal aspects of a subject while attempting to draw a strong reaction from the viewer. Photographic images (primarily, but not exclusively, black and white), are the best medium for me to do this, since I document, based on my shooting technique, a bare bones form of objective reality I can alter and manipulate freely, acting as a bridge to the interior life. Also, I combine many of my images with mixed media elements for a broader expressive range. Location: Miami, telephone: 305-332-2848, website: https://www.monokrush.art/






Xuanchen Li - NY
Staying 6 ft apart is the recommended distance to reduce the spread of Covid-19. Is there a guideline for the emotional distance between humans? Xuanchen Li's work explores the relationship and distance between individuals and society, as well as the journey to reach one's inner-self through solitude and meditation. Xuanchen Li's solo exhibition Distance is curated by Yvonne Zhou, on view at SFA Project at 131 Chrystie St, New York, NY. Dec 14-20, 2020. Located in NYC Lower Eastside, website: https://www.xuanchenli.com/






John Russell - FL
A fine artist and photographer, specializing in abstract expressionist paintings and abstract photography. "John brings his painter's eye to his photography. His work shows an amazing skill in photographing a diversity of subjects, interpreting them both realistically and abstractly." Elinor Stecker-Orel, Associate Dean, New York Institute of Photography, New York, NY. "Good, strong, original work." Mr. Ivan Karp, O.K. Harris Works of Art, New York, NY. Lives in Florida, email: johnrussellartist@hushmail.com, telephone: 386-586-7640, website: https://atdaylong.tripod.com/art.html


Lynette Miller - NC



Botanical / Flowers / Still Life Photography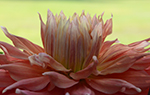 Marc Kittner - PA
Marc focuses on things that most people overlook, getting so close to a flower, for instance, that he is virtually inside it. Children take a flower and hold it 6 inches from their noses, inspecting it closely and intensely as they discover the worlds that exist within the contours and landscape of the flower. His art invites viewers to experience the intimate wonders of nature on a grand scale. Marc's portfolio is loosely divided into Orchids, Abstracts and Other Botanicals. Located in Philadelphia. His cell number is 206-940-0738; and his website is https://www.kittnerphotography.com/


Carolyn Meltzer - GA
Kathleen Messmer - NM



City / Street / Industrial Photography
Tod Grubbs / Bee Creek Photography - TX
Andrew Prokos - NY



Contemporary Photography





Peter Daitch - CT
For Peter Daitch, photography is a dance between the images the world is presenting and the vision of the artist behind the camera. It is this balance, between what he perceives through the lens, and who he is as an artist that allows him to create his work. Daitch uses the camera itself to capture his vision of the natural world; they are not the product of a digital after-effect. His body of work includes Abstracts, Landscape and Seascapes. Location: Connecticut, telephone: 860-434-3473, website: https://www.peterdaitchphotography.com/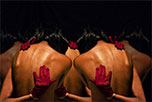 Chloé Pitterson - NY
My name is Chloé Pitterson and I am a fine art photographer based in New York City. I started my artist career photographing other people and over time have incorporated self portraiture as a way to share the lessons of tapping into the self for personal growth that I have learned. Through self portraits and photographing others, I explore themes in psychology and human nature. My work is inspired by my personal studies in philosophy, spirituality, and self-growth. Each piece is an embodiment of the belief that when the subject awakens to the ownership and power they have within them, they become their highest potential. Website: https://www.chloepitterson.com/

Angela Cameron - OR
Andrew Prokos - NY



Digital / Manipulated Photography
monokrush - FL



Documentary Photography
None listed at this time.



Figurative & Nude Photography
Chloé Pitterson - NY



Freelance / Commercial Photography
Keith Knight - FL



Landscape / Nature Photography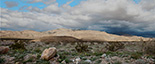 Robert Bergazyn - CA
The arrangement of form, lines, and interest content of what I see motivates me to produce images that express my reaction to these scenes. Photography is my means of expression. There is a contrast between the human arrangement of the world vs. the natural evolution of the landscape, untouched and unshaped by humans. My photographs show the similarities as well as the differences. Located in Palm Desert, CA. Website: https://www.robertbergazynphotography.com/






Joseph C. Filer - FL
I am a Florida based fine art landscape photographer that has traveled throughout the United States and to other countries to create beautiful and inviting landscape photography artwork for your home or office. These photographs offer an opportunity for you to "Bring Home The Experience" to relive or even imagine being there. I would be pleased for you to review what I have to offer on my website. Location: Miami, telephone: 305-609-5631, website: https://www.josephfiler.com/






Randy Bott - WA
Randy Bott is a nature photographer specializing in landscapes, black and white, and infrared fine art prints. I offer curated limited edition gallery style prints to convey the emotion I was feeling at the time of capture. As a backpacker and hiker, my goal is to bring the feeling of nature inside your home or office. All limited edition prints are signed with a Certificate of Authenticity. Location: Seattle, telephone: 425-387-3417, website: https://www.randybottphotography.com/






Max Foster - MN
An international award-winning landscape and nature photographer from Minneapolis, Minnesota whose work has been featured in top publications such as Outdoor Photographer, Practical Photography and Digital SLR Photography Magazine. Max specializes in creating large format, limited edition, gallery-quality fine art prints and has had the privilege of working with clients worldwide since 2014. All of his limited edition prints are made-to-order, numbered, signed and handcrafted in the USA. Website: https://www.maxfosterphotography.com/






Lazar Gintchin - CO
My focus is large format nature photography in unique panoramic compositions. I capture beautiful moments in nature and bring them to high quality, gallery style prints, in huge sizes. The end result is the creation of impressive wall art, which I call "windows to nature". When a viewer looks at one of my prints and feels some of the emotion I felt while taking the photograph, I know the moment has been captured successfully. Website: https://gintchinfineart.com/






Aaron Reed - WA
Is a self-taught fine art landscape and nature photographer specializing in large format, museum quality limited edition photographic prints with a broad base of collectors and fans around the world. My goal as a nature photographer is to show you views of our natural world in ways that you may not have seen them before through careful composition, attention to detail and the creative use of beautiful light. Website: https://www.aaronreedphotography.com/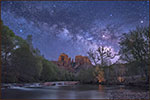 Lester Sarmiento / Behind the Shutter - AZ
Behind The Shutter . . was designed to create the illusion of a 'room with a view' that your residence, office or business may lack. The impact of looking into a window framed beautiful landscape can have a calming, relaxing effect. My Southwest based images mounted in Barnwood Shutter Frames hope to inspire that sense of being there. Location: Arizona, artist website: https://www.behindtheshutterphotography.com/






Thomas Schoeller - Photography
I'm a fine art nature & landscape photographer, home-based between Montana and CT. I offer Limited Edition and Curated Open Edition artworks on high-end gallery-quality frameless print media. I have a deep spiritual & personal connection with nature. I feel a part of it, the energy is uplifting. It's my goal to capture that energy & emotion, the feelings of serenity, and peace, and convey my inspiration - through my work to the viewer. Location: Connecticut, website: https://www.thomasschoeller.photography/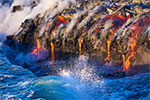 Andrew Shoemaker - HI
Is an award winning self taught fine art photographer based in Maui, Hawaii. He specializes in large format museum quality prints with extreme attention to detail. Andrew's work is collected worldwide and he strives to bring the viewer into the scene and away from the ordinary with the use of light and composition. Location: 612 Front Street C, Lahaina, Maui, HI 96761, Telephone: 808-298-7670, Website: https://www.andrewshoemaker.com/






Richard Wong - CA
A California-based landscape & nature photographer that specializes in museum-quality large format prints up to 120" and corporate fine art installations. His fine art photography has received recognition from the IPA Awards and the ND Awards. His website features a curated collection of his best landscape photography from the past 20 years. Located in California. Website: https://www.rwongphoto.com/


Bobby Baker - MA
Angela Cameron - OR
Peter Daitch - CT
Tod Grubbs / Bee Creek Photography - TX
Linda Lantzy - ID
Lynette Miller - NC
Paul Sanders - WA




People / Portrait Photography
Keith Knight - FL
Dennis Manarchy - IL



Photorealism
None listed at this time.



Travel Photography
Richard Wong - CA



Unique Process Photography
Natalie McGuire - MN



General Fine Art Photography





Natalie McGuire - MN
I inherited my photography skills from my dad and my love of the outdoors brought photography into my life. I'm merely Mother Nature's muse and photograph what she shows me. Mosaics allow my creative side to flourish. It was a natural progression for me to merge these two mediums into a unique one-of-a-kind piece of art that captivates the viewer. Located in Minneasota. Artist Website: https://nmcguirestudio.com/


Bobby Baker - MA
Angela Cameron - OR
Kathleen Messmer - NM
Paul Sanders - WA


---

ARTIST SERVICES

Art Now Management - Career guidance for artists



---

Painters | Photographers | Print Makers | Sculpture | Other Visual Arts

---

About Art-Collecting.com

Art-Collecting.com is an online resource for all art enthusiasts. Art collectors, art travelers and artists will find our comprehensive online Gallery Guides and Museum Guides to be very useful. We feature guides for thirty-seven major art destinations as well as every state. Be sure to look at our Art Fairs Guide and our guides to Miami Art Week and New York Art Fairs which are up online year around.

When exploring around our site you'll find informative articles and guides for specific types of art like Latin American Art, Fine Art Photography and Native American Art. If you're looking for Art Appraisers, Art Advisors & Consultants, Art Auctions or other Art Services we're a good source.

Don't forget to visit our Artist Guides where you'll find links directly to artist websites. Our Painters and Photographers pages are very popular. The guides are very helpful when looking to discover new artists or if you prefer buying art directly from artists.

Here at Art-Collecting.com, we love art as much as you do and are always trying to improve our guides. If you have suggestions or notice listings that should be changed let us know. You can also help by mentioning us to your art friends and to galleries that you visit. Feel free to mention us and post links on your Social Media.

Thanks for stopping by Art-Collecting.com.
Visit our website often and be sure to explore around.
https://art-collecting.com


---

Home | Art Gallery Guides | Museums & Art Centers | Art Appraisals | Art Fairs

Collecting Information | Types of Collecting | Art News | Advertising | How to be Listed

---

Terms of Use | Privacy Policy | Contact

Copyright 2022 by Art-Collecting.com All Rights Reserved