ARTISTS
PRINT MAKERS AND FINE ART PRINTS

This is where you'll find artists creating prints or limited editions offered for sale on their websites. If you're interested in Fine Art Prints, the following Artists are interested in having you visit their sites. They are serious professional artists interested in selling and showing artwork. Most of the artists have a degree in art and consider themselves to be full time working artists. They would also be interested in having their artwork included in exhibitions, or represented by art galleries, private art dealers or art consultants. Enjoy their work and if you contact an artist say you found them through Art-Collecting.com.

With the United States starting to get back to normal we want you to know that Art-Collecting.com will continue to provide community art guides as we have for the past 24 years. We do this because galleries, museums, non-profit art organizations, and artists are important. We urge you to support them whenever possible. If you would like to be listed or featured in one of our guides please see "About Us" in top navigation.

Art-Collecting.com provides comprehensive and easy to use gallery and art guides on the Internet. Our guides were created to help you easily discover art in various art communities whether you are visiting them, planning a visit, or living in them. Click on Art Gallery Guides in the top navigation and you'll find art guides for every state and thirty-seven major art cities. Each guide is divided into sections and organized in geographic locations. Links take you directly to the listed art businesses where you can quickly see what's showing and going on.

---


We are planning a major update to this section in 2023.
No artists listed at this time.


---
ART FAIRS SPECIALIZING IN PRINTS






INK Miami Art Fair
December 6 - 10, 2023
Suites of Dorchester
1850 Collins Avenue
Miami Beach, FL 33139
https://www.inkartfair.com/

INK Miami is a contemporary art fair held annually in December during Art Basel Miami Beach. The Fair is unique among Miami's fairs for its focus on contemporary works on paper by internationally renowned artists. It is sponsored by the International Fine Print Dealers Association and exhibitors are selected from among members of the Association for their outstanding ability to offer collectors a diverse survey of 20th century masterworks and just published editions by leading contemporary artists. If you're looking to purchase prints or works on paper, you should plan on attending this small art fair. This fair is located just a few blocks from the convention center and Art Basel Miami Beach. It's an easy walk in the direction of the beach.







IFPDA Print Fair
The River Pavilion
Jacob K. Javits Center
429 11th Avenue
New York, NY 10011

October 26 - 29, 2023

SOCIAL MEDIA
Instagram: @ifpda
Instagram Hashtags: #ifpda


---

Painters | Photographers | Print Makers | Sculpture | Other Visual Arts

---

About Art-Collecting.com

Art-Collecting.com is an online resource for all art enthusiasts. Art collectors, art travelers and artists will find our comprehensive online Gallery Guides and Museum Guides to be very useful. We feature guides for thirty-seven major art destinations as well as every state. Be sure to look at our Art Fairs Guide and our guides to Miami Art Week and New York Art Fairs which are up online year around.

When exploring around our site you'll find informative articles and guides for specific types of art like Latin American Art, Fine Art Photography and Native American Art. If you're looking for Art Appraisers, Art Advisors & Consultants, Art Auctions or other Art Services we're a good source.

Don't forget to visit our Artist Guides where you'll find links directly to artist websites. Our Painters and Photographers pages are very popular. The guides are very helpful when looking to discover new artists or if you prefer buying art directly from artists.

Here at Art-Collecting.com, we love art as much as you do and are always trying to improve our guides. If you have suggestions or notice listings that should be changed let us know. You can also help by mentioning us to your art friends and to galleries that you visit. Feel free to mention us and post links on your Social Media.

Thanks for stopping by Art-Collecting.com.
Visit our website often and be sure to explore around.
https://art-collecting.com


---

Home | Art Gallery Guides | Museums & Art Centers | Art Appraisals | Art Fairs

Collecting Information | Types of Collecting | Art News | Advertising | How to be Listed

---

Terms of Use | Privacy Policy | Contact

Copyright 2023 by Art-Collecting.com All Rights Reserved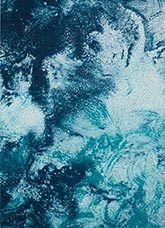 Joe Goode
Sea and Sky
Sept 9 - October 21, 2023
Leslie Sacks Gallery
Santa Monica, CA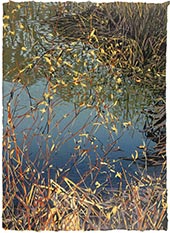 Jean Gumpper
Available from
Davidson Galleries
Seattle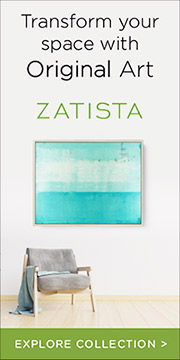 Please follow us and share site and guide with your art friends.