2021 ART FAIRS
National and International Art Fairs
For those interested in collecting art, art fairs are an excellent place to begin one's education. At these often huge events held in intriguing venues, one can see a wide range of works in a short period of time. While some fairs focus on a specific type of artwork, such as photography, prints, or contemporary art, others present a broader range. The work is usually of very good quality, as generally only top galleries and dealers can afford the cost of participating. In addition, art fair organizers work hard to entice the most renowned galleries in their category to participate; they will also sometimes selectively invite artists.

With the United States starting to get back to normal we want you to know that Art-Collecting.com will continue to provide community art guides as we have for the past 23 years. We do this because galleries, museums, non-profit art organizations, artists and art fairs are important. We urge you to support them whenever possible. Be sure to call or check websites any art venues before attempting to visit them and get vaccinated. If you would like to be listed or featured in one of our guides please see "About Us" section in top navigation.

For first dibs on fine art (as well as over-the-top people watching), attend art fair opening-night previews. This is where you'll find the best selection and have the first opportunity to purchase artwork before the fair opens to the general public. Opening nights are frequently gala events, supporting one or more non-profit art organizations. While they're usually very enjoyable, opening nights are not always the best for contemplating art, given the crowds and buzzing atmosphere. Just the same, they offer a great chance to meet artists, socialize with the art community, and have a good time.


2021 Art Fairs
January | February | March | April | May | June
July | August | September | October | November | December


---



Los Angeles Convention Center
July 29 - August 1, 2021

Los Angeles has emerged as a global epicenter of art & culture, with a distinct, interwoven multi-cultural influence unique to the city. Diversity is our strength and art is most impactful when it includes or transcends all borders. As LA rises as the world-class destination for art, the LA Art Show continues to lead the way with innovative programming and one-of-a-kind experiences for an expanding collecting audience. LA Art Show is the unparalleled international art experience with over 80 galleries, museums, and non-profit arts organizations from around the world exhibiting painting, sculpture, works on paper, installation, photography, design, video and performance. All works presented by galleries are available for your purchasing pleasure.

Coordinating closely with local authorities and the LA Convention Center, The fair is committed to keeping attendees safe and healthy during their visit to the fair. In compliance with CDC and Los Angeles county guidelines, the LA Art Show will maintain social distancing guidelines, with booths widely spaced throughout the exhibition space. More than 180,000 square feet of exhibition space is committed to galleries and other art displays. The opening party is always fun and it benefits St. Jude Children's Research Hospital.

Purchase Tickets Online

ART FAIR WEBSITE
https://www.laartshow.com/

---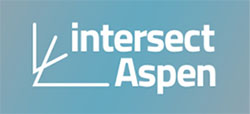 Intersect Aspen
August 1 - 5, 2021

Intersect Aspen (formerly Art Aspen) is an annual art and cultural event in the heart of one of the nation's most prestigious collector communities. This art fair showcases modern and contemporary art. It has been running since 2012. This year's edition of Intersect Aspen, is taking place August 1st - 5th at the Aspen Ice Garden, and it will showcase 30 galleries from 26 cities, and will feature a wide array of special programming taking place daily. Intersect Aspen is a part of the Intersect Art and Design art fair portfolio, owned and managed by vGMgt LLC, which includes Intersect Chicago and Intersect Palm Springs.

ART FAIR WEBSITE
https://intersectaspen.com/

---

January 2021 Art Fairs
None listed at this time.
Previously schedule fairs have been cancelled or moved to another date.

---

February 2021 Art Fairs
None listed at this time.
Previously schedule fairs have been cancelled or moved to another date.

---

March 2021 Art Fairs

---

April 2021 Art Fairs

---

May 2021 Art Fairs

---

June 2021 Art Fairs

---

July 2021 Art Fairs

---

August 2021 Art Fairs

---



Hamptons Fine Art Fair
Southampton, NY
September 2 - 5, 2021

Good news for The Hamptons, an international art fair will be held on Labor Day Weekend in the bustling Southampton Village. The Hamptons Fine Art Fair is a celebration of the East End's new booming art scene, where the tidal wave of recent gallery and auction house openings meets the home enrichment needs of thousands of eager new local residents. The 4-day high caliber fair also serves a much deserved tribute the region's rich history as a haven for the creation and patronage of art. Location is the Southampton Arts Center (formally the Parrish Art Museum) and it will be momentously transformed into a pulsating world class art fair, by utilizing the entire historic building and plush grounds.

ART FAIR WEBSITE
https://hamptonsfineartfair.com/

---

September 2021 Art Fairs

---




DENVER FINE ART FAIR - October 28 - 31, 2021
The inaugural Denver Fine Art Fair is a "coming of age" celebration for the Mile High City in becoming the arts mecca of the Rocky Mountains. Featuring 75 select dealers from across the nation, Canada, Latin American and Europe. Showcasing important artworks, in all media, across genres, ranging from western, wildlife and Native American to Early American, modernism, post-war and contemporary art to serve the wide aesthetics of the region. Plus, also incorporating the Art Objects Show, featuring the finest in three dimensional collectibles - ranging from sculptures, art glass, and pottery to textiles and porcelain.

ART FAIR WEBSITE
https://denverfineartfair.com/

---

October 2021 Art Fairs

---

November 2021 Art Fairs

---

December 2021 Art Fairs
MIAMI AND MIAMI BEACH ART FAIR GUIDE
Guide to Miami and Miami Beach Art Fairs and Miami Art Week.
It looks like the 2021 Miami and Miami Beach art fairs are back on track to open in their traditional spaces with some virtual elements added. Miami Art Week we hopefully be back in full swing and we will be adding additional information as it becomes available. Our current guide will give you an idea as to some of the new directions art fairs are going in. Please note that this is a smaller guide than we normally produce for Miami Art Week and we hope that you'll find it to be interesting. https://art-collecting.com/miami_art_fairs.htm

---

2022 Art Fairs

---

About Art-Collecting.com

Art-Collecting.com is an online resource for all art enthusiasts. Art collectors, art travelers and artists will find our comprehensive online Gallery Guides and Museum Guides to be very useful. We feature guides for thirty-seven major art destinations as well as every state. Be sure to look at our Art Fairs Guide and our guides for Miami Art Week and New York Art Fairs and Los Angeles Art Fairs which are up online year around.

When exploring around our site you'll find informative articles and guides for specific types of art like Latin American Art, Fine Art Photography and Native American Art. If you're looking for Art Appraisers, Art Advisors & Consultants, Art Auctions or other Art Services we're a good source.

Don't forget to visit our Artist Guides where you'll find links directly to artist websites. Our Painters and Photographers pages are very popular. The guides are very helpful when looking to discover new artists or if you prefer buying art directly from artists.

Here at Art-Collecting.com, we love art as much as you do and are always trying to improve our guides. If you have suggestions or notice listings that should be changed let us know. You can also help by mentioning us to your art friends and to galleries that you visit. Feel free to mention us and post links on your Social Media.

Thanks for stopping by Art-Collecting.com.
Visit our website often and be sure to explore around.
https://art-collecting.com

---

Home | Art Gallery Guides | Museums & Art Centers | Art Appraisals | Art Fairs

Collecting Information | Types of Collecting | Art News | Advertising | How to be Listed

---

Terms of Use | Privacy Policy | Contact

Copyright 2021 by Art-Collecting.com All Rights Reserved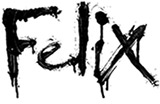 Hollywood Roosevelt Hotel
July 29 - August 1, 2021
Felix Art Fair
Los Angeles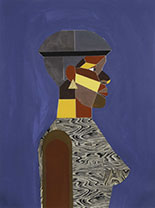 Derrick Adams
On Exhibition
Leslie Sacks Gallery
Santa Monica, CA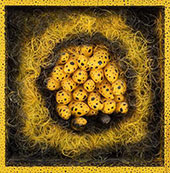 Alternative Worlds
June 1 - July 30, 2021
Including: Yayoi Kusama
Michael Rosenfeld Gallery
New York / Chelsea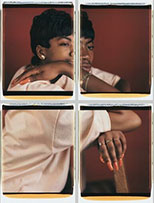 Dawoud Bey:
An American Project
April 17 - October 3, 2021
Whitney Museum
New York, NY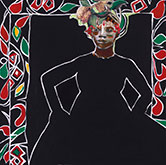 Seeing Differently
March 6 - September 12, 2021
Including: Janet Taylor Pickett
Centennial Exhibition
The Phillips Collection
Washington, DC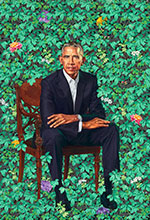 The Obama Portraits
June 18 - August 15, 2021
Including: Kehinde Wiley
Art Institute of Chicago
Chicago, IL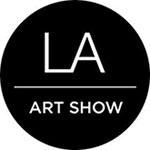 Los Angeles Convention Center
July 29 - August 1, 2021
LA Art Show
Los Angeles








Denver Fine Art Fair
October 28 - 31, 2021
Denver, CO








Art Basel Miami
Next Edition
December 2 - 5, 2021
Miami Beach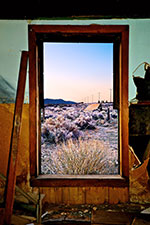 Osceola Refetoff
If These Walls Could Talk
July 10 - August 14, 2021
Von Lintel Gallery
Santa Monica / Bergamot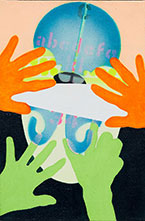 Kiki Kogelnik
On Exhibition
July 10 - August 28, 2021
Kayne Griffin
Los Angeles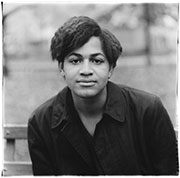 Diane Arbus
Exhibition
June 3 - August 19, 2021
Curated by Carrie Mae Weems
Fraenkel Gallery
San Francisco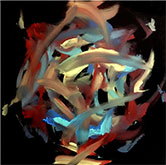 Newel Hunter
Painting, Acrylic on Canvas
Zatista.com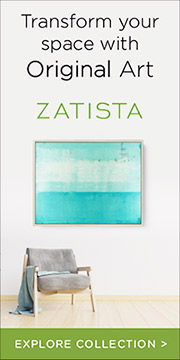 Please follow us and share this guide with your art loving friends.