2022 ART FAIRS
National and International Art Fairs
For those interested in collecting art, art fairs are an excellent place to begin one's education. At these often huge events held in intriguing venues, one can see a wide range of works in a short period of time. While some fairs focus on a specific type of artwork, such as photography, prints, or contemporary art, others present a broader range. The work is usually of very good quality, as generally only top galleries and dealers can afford the cost of participating. In addition, art fair organizers work hard to entice the most renowned galleries in their category to participate; they will also sometimes selectively invite artists.

With the United States starting to get back to normal we want you to know that Art-Collecting.com will continue to provide community art guides as we have for the past 24 years. We do this because galleries, museums, non-profit art organizations, and artists are important. We urge you to support them whenever possible. If you would like to be listed or featured in one of our guides please see "About Us" in top navigation.

For first dibs on fine art (as well as over-the-top people watching), attend art fair opening-night previews. This is where you'll find the best selection and have the first opportunity to purchase artwork before the fair opens to the general public. Opening nights are frequently gala events, supporting one or more non-profit art organizations. While they're usually very enjoyable, opening nights are not always the best for contemplating art, given the crowds and buzzing atmosphere. Just the same, they offer a great chance to meet artists, socialize with the art community, and have a good time.


2022 Art Fairs
May | June | July | August
September | October | November | December


2023 Art Fairs
January | February | March | April


ENHANCED ART FAIR GUIDES
New York Art Fair Guide | Miami Art Fair Guide | Los Angeles Art Fair Guide


---




The Photography Show presented by AIPAD - May 20 - 22, 2022, VIP Opening is on May 19th.
This important photography art fair will bring together 49 galleries from 9 countries and 23 cities from across the U.S. and around the world. The exhibitors are all members of the prestigious Association of International Photography Art Dealers known as AIPAD, recognized as the world's leading galleries of fine art photography. One of the world's most highly-anticipated annual art fairs, The Photography Show presented by AIPAD, now in its 41st edition, is the longest-running and foremost exhibition dedicated to the photographic medium. The tightly focused members-only fair will feature a tantalizing array of fresh-to-market and museum-quality work including cutting-edge contemporary, modern, and exemplary 19th-century photographs. For additional information visit: https://aipad.com/The-Photography-Show-presented-by-AIPAD

Additional information in our NEW YORK ART FAIR GUIDE


---




New York, NY
May 18 - 22, 2022

This year Frieze New York will be held at The Shed in Manhattan and features 65 galleries. As one of the most important contemporary art fairs it is much talked about, and it is always amazing. The fair brings together world-leading galleries and the most influential and talked about artists. Several booths will dedicated to individual artists including Liam Gillick, Charles Gaines and Mai-Thu Perret. You'll also see pioneering Women Artists including historic feminist works by Louise Bourgeois, Nancy Grossman and Joan Snyder. Other important women artists being shown include Latifa Echakhch, Huma Bhabha, Mary Lovelace O'Neal and Kapwani Kiwanga. The Frame section is returning. It's specifically for newer galleries operating ten years or less and features solo presentations of new and significant artists. This is a much smaller fair than previous years but it will surely be interesting and exciting as always. Frieze New York is very popular and tickets sell out, we advise that you purchase tickets early. For viewing rooms and additional information visit their website.

Additional information in our NEW YORK ART FAIR GUIDE


---

May 2022 Art Fairs

---

June 2022 Art Fairs

---

June 2022 Art Fairs

---

July 2022 Art Fairs

---

August 2022 Art Fairs

---

September 2022 Art Fairs

---

October 2022 Art Fairs

---

November 2022 Art Fairs

---

December 2022 Art Fairs
MIAMI AND MIAMI BEACH ART FAIR GUIDE
Miami Art Week is November 28 - December 4, 2022 and we've created a FREE ONLINE GUIDE. Check it out and you'll quickly discover why Miami Art Week has become the largest and most important art event in the world. Top galleries from Europe, Latin America and the United States will be bringing their best artists and showcasing museum quality artwork. You'll also discover amazing new artists and be introduced to new galleries. The Miami and Miami Beach art organizations are also stepping it up with fresh and exciting exhibitions. It's a great week for viewing and learning about contemporary art, and for a nice bit of visual stimulation.

ART-COLLECTING.COM has been attending Miami Art Week for several years and the guide was created to share our enthusiasm. It's a very busy week with more than a dozen art fairs, special events, opening previews, brunches, art discussions and much more. Our guide provides you with all the "Who, What, When and Where Information" needed for organizing your time. If you're not attending, it's still worth a look. It's a virtual guide to the Miami art scene and to what you're missing. Please tell your art friends about our MIAMI ART WEEK GUIDE they'll appreciate it.


---

January 2023 Art Fairs

2023 Art Fair Dates will be added soon.


February 2023 Art Fairs

2023 Art Fair Dates will be added soon.


March 2023 Art Fairs

2023 Art Fair Dates will be added soon.


April 2023 Art Fairs

2023 Art Fair Dates will be added soon.

---

About Art-Collecting.com

Art-Collecting.com is an online resource for all art enthusiasts. Art collectors, art travelers and artists will find our comprehensive online Gallery Guides and Museum Guides to be very useful. We feature guides for thirty-seven major art destinations as well as every state. Be sure to look at our Art Fairs Guide and our guides for Miami Art Week and New York Art Fairs and Los Angeles Art Fairs which are up online year around.

When exploring around our site you'll find informative articles and guides for specific types of art like Latin American Art, Fine Art Photography and Native American Art. If you're looking for Art Appraisers, Art Advisors & Consultants, Art Auctions or other Art Services we're a good source.

Don't forget to visit our Artist Guides where you'll find links directly to artist websites. Our Painters and Photographers pages are very popular. The guides are very helpful when looking to discover new artists or if you prefer buying art directly from artists.

Here at Art-Collecting.com, we love art as much as you do and are always trying to improve our guides. If you have suggestions or notice listings that should be changed let us know. You can also help by mentioning us to your art friends and to galleries that you visit. Feel free to mention us and post links on your Social Media.

Thanks for stopping by Art-Collecting.com.
Visit our website often and be sure to explore around.
https://art-collecting.com


---

Home | Art Gallery Guides | Museums & Art Centers | Art Appraisals | Art Fairs

Collecting Information | Types of Collecting | Art News | Advertising | How to be Listed

---

Terms of Use | Privacy Policy | Contact

Copyright 2022 by Art-Collecting.com All Rights Reserved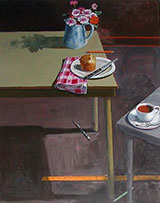 Paul Wonner
Landscape of Objects
April 28 - June 4, 2022
Berggruen Gallery
San Francisco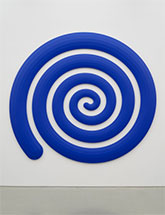 Josh Sperling
Daydream
April 28 - June 11, 2022
PERROTIN
New York / Lower East Side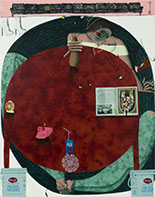 Celeste Rapone
Nightshade
May 3 - June 11, 2022
Marianne Boesky Gallery
New York / Chelsea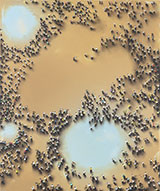 Juan Genovés
Reconsidered
May 5 - July 1, 2022
Marlborough
New York / Chelsea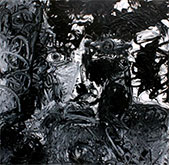 Aki Kuroda
Midnight Spaghetti
May 7 - June 12, 2022
Richard Taittinger Gallery
New York / Lower East Side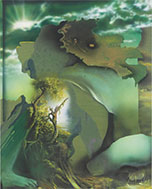 Annie Lapin
Bones of Light
Apr 28 - June 4, 2022
Miles McEnery Gallery
New York / Chelsea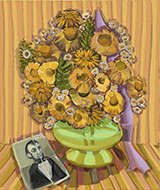 Judith Linhares
Banshee Sunrise
April 29 - May 28, 2022
PPOW Gallery
New York / Tribeca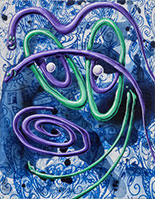 Kenny Scharf
Woodz 'N Thingz
April 21 - June 25, 2022
TOTAH
New York / Lower East Side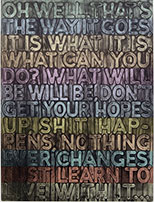 Mel Bochner
Exhibition
April 23 - June 1, 2022
Krakow Witkin Gallery
Boston / Newbury Street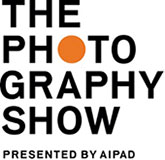 May 20 - 22, 2022
VIP Opening is on May 19th
The Photography Show
New York, NY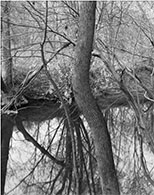 Lois Conner
Flat Earth
April 9 - May 21, 2022
Robert Klein Gallery
Boston / Newbury Street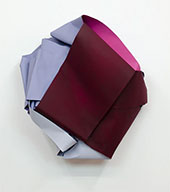 Roberet Burnier
Soon the Night
April 22 - May 28, 2022
Massey Klein
New York / Lower East Side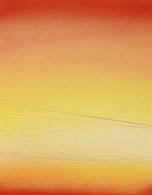 Alex Weinstein
On Exhibition
April 16 - June 11, 2022
Leslie Sacks Gallery
Santa Monica, CA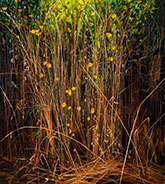 Claire Sherman
Intuor
May 5 - June 4, 2022
DC Moore Gallery
New York / Chelsea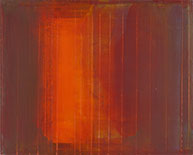 David Mann
Echoes' Resonance
April 30 - June 4, 2022
Margaret Thatcher Projects
New York / Chelsea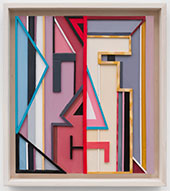 Karen Carson
Faces and Places
April 23 - May 29, 2022
Gavlak Palm Beach
Palm Beach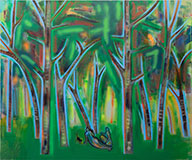 Unnatural Nature:
Post-Pop Landscapes
April 15 - May 25, 2022
Including: Jennifer Coates
Acquavella
Palm Beach, FL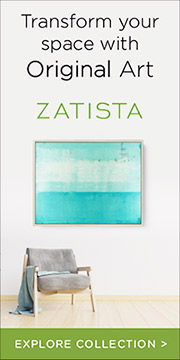 Please follow us and share site and guide with your art friends.