2023 ART FAIRS
National and International Art Fairs
For those interested in collecting art, art fairs are an excellent place to begin one's education. At these often huge events held in intriguing venues, one can see a wide range of works in a short period of time. While some fairs focus on a specific type of artwork, such as photography, prints, or contemporary art, others present a broader range. The work is usually of very good quality, as generally only top galleries and dealers can afford the cost of participating. In addition, art fair organizers work hard to entice the most renowned galleries in their category to participate; they will also sometimes selectively invite artists.

For first dibs on fine art (as well as over-the-top people watching), attend art fair opening-night previews. This is where you'll find the best selection and have the first opportunity to purchase artwork before the fair opens to the general public. Opening nights are frequently gala events, supporting one or more non-profit art organizations. While they're usually very enjoyable, opening nights are not always the best for contemplating art, given the crowds and buzzing atmosphere. Just the same, they offer a great chance to meet artists, socialize with the art community, and have a good time.

For the past 24 years, we've been providing art guides on the Internet, and most are similar to this guide. We do it because galleries, museums, non-profit art organizations, and artists are important, please support them whenever possible.

For this guide to continue, gallery and art organization support is needed. If you have listed in the past, thank you, please renew. If you've never officially listed with us please do so today. Listing information can be found in "About Us" in the top navigation. Individuals can also help by sharing our site with art friends and in Social Media, thanks in advance, it would be much appreciated.



2023 Art Fairs
January | February | March | April | May | June
July | August | September | October | November | December


ENHANCED ART FAIR GUIDES
Miami Art Fair Guide | New York Art Fair Guide | Los Angeles Art Fair Guide


---




LA Art Show
Los Angeles Convention Center
1201 South Figueroa Street (West Hall)
Los Angeles, CA 90015
February 15 - 19, 2023
https://www.laartshow.com/

Los Angeles has emerged as a global epicenter of art & culture, with a distinct, interwoven multi-cultural influence unique to the city. Diversity is our strength and art is most impactful when it includes or transcends all borders. As LA rises as the world-class destination for art, LA Art Show continues to lead the way with innovative programming and one-of-a-kind experiences for an expanding collecting audience. The fair offers an extraordinary array of works and experiences.

The largest section of programming at the LA Art Show, is Modern + Contemporary exhibits, featuring the spectrum of contemporary painting, illustration, sculpture and more from galleries in Los Angeles, the Pacific Rim, and countries all around the world. Capitalizing on the city's position on the Pacific Rim, DIVERSEartLA is a special programming section devoted to nurturing the creative energy of international collectors, artists, curators, museums and non-profits by connecting them directly with audiences in Los Angeles. The LA Art Show also donates 50,000 square feet of exhibition space to participating organizations each year as our civic engagement. This year there will be a pavilion dedicated to European galleries. Opening night is always fun, with good food, art and people watching, they even have a red carpet for celebrities.

SOCIAL MEDIA
Instagram: @laartshow/

ART FAIR WEBSITE
https://www.laartshow.com/

---

January 2023 Art Fairs

---

February 2023 Art Fairs

---

March 2023 Art Fairs

---

April 2023 Art Fairs

---

May 2023 Art Fairs

---

June 2023 Art Fairs

---

July 2023 Art Fairs

---

August 2023 Art Fairs

---

September 2023 Art Fairs

---

October 2023 Art Fairs

---

November 2023 Art Fairs

---

December 2023 Art Fairs
MIAMI AND MIAMI BEACH ART FAIR GUIDE
Miami Art Week will be the first week of December 2023, and we've created two free and useful guides for planning. Check them out and you'll discover why Miami Art Week has become the largest and most important art event in the world. Our first guide provides everything related to the art fairs ONLINE ART FAIR GUIDE. It's a very busy week with more than a dozen art fairs scheduled. Top galleries from Europe, Latin America and the United States will be showcasing amazing artists and museum quality artworks. The current online guides feature 2022 events.

ART-COLLECTING.COM has been attending Miami Art Week for several years and we realize how easy it is to miss something. The week is filled with exciting exhibitions, special events, opening and previews, brunches, art discussions and much more. Our guides have been created to share our enthusiasm, as well as help you with planning your time. The MIAMI ART WEEK GUIDE provides the "Who, What, When and Where Information" related to other art events besides the fairs. Even if you're not attending the guides are worth looking. Tell your art friends and anyone headed to Miami about our guides, they'll appreciate it. It's a great week for viewing and learning about contemporary art, and for a bit of visual stimulation, and hopefully warm weather.


---

About Art-Collecting.com

Art-Collecting.com is an online resource for all art enthusiasts. Art collectors, art travelers and artists will find our comprehensive online Gallery Guides and Museum Guides to be very useful. We feature guides for thirty-seven major art destinations as well as every state. Be sure to look at our Art Fairs Guide and our guides for Miami Art Week and New York Art Fairs and Los Angeles Art Fairs which are up online year around.

When exploring around our site you'll find informative articles and guides for specific types of art like Latin American Art, Fine Art Photography and Native American Art. If you're looking for Art Appraisers, Art Advisors & Consultants, Art Auctions or other Art Services we're a good source.

Don't forget to visit our Artist Guides where you'll find links directly to artist websites. Our Painters and Photographers pages are very popular. The guides are very helpful when looking to discover new artists or if you prefer buying art directly from artists.

Here at Art-Collecting.com, we love art as much as you do and are always trying to improve our guides. If you have suggestions or notice listings that should be changed let us know. You can also help by mentioning us to your art friends and to galleries that you visit. Feel free to mention us and post links on your Social Media.

Thanks for stopping by Art-Collecting.com.
Visit our website often and be sure to explore around.
https://art-collecting.com


---

Home | Art Gallery Guides | Museums & Art Centers | Art Appraisals | Art Fairs

Collecting Information | Types of Collecting | Art News | Advertising | How to be Listed

---

Terms of Use | Privacy Policy | Contact

Copyright 2023 by Art-Collecting.com All Rights Reserved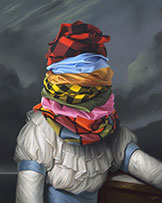 Shawn Huckins
If I'm Home, Find Me Here
Jan 12 - March 4, 2023
Modernism
San Francisco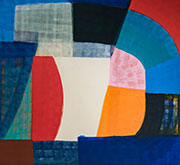 Anna Kunz
The Tide
Jan 12 - February 18, 2023
Berggruen Gallery
San Francisco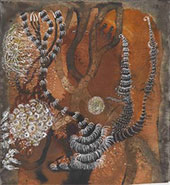 Izabella Ortiz
Visionary Waters
Nov 10 - Jan 28, 2023
Cavin-Morris Gallery
New York / Chelsea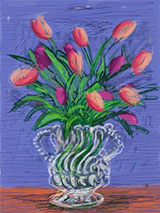 David Hockney
On Exhibition
Jan 28 - March 11, 2023
Leslie Sacks Gallery
Santa Monica, CA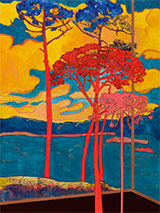 Whitney Bedford
Vedute
Jan 14 - February 25, 2023
Vielmetter Los Angeles
Los Angeles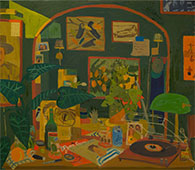 Sophie Treppendahl
Take Care of Yourself
Jan 7 - February 11, 2023
Philip Martin Gallery
Los Angeles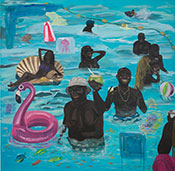 Glenn Hardy, Jr.
Who Am I If I Don't Represent
Jan 14 - February 11, 2023
Charlie James Gallery
Los Angeles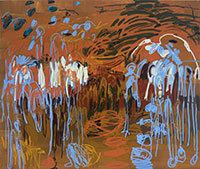 Janaina Tschäpe
Restless Moraine
Jan 14 - March 4, 2023
Sean Kelly
Los Angeles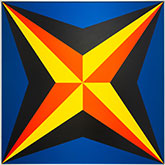 Nassos Daphnis
City Wall (1969 - 1975)
Through January 30, 2023
Richard Taittinger Gallery
New York / Lower Eastside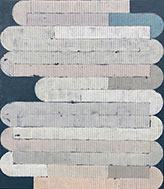 Fresh 2023
January 6 - February 6, 2023
Including: Marissa Voytenko
Anne Irwin Fine Art
Atlanta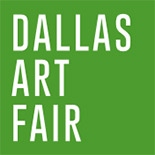 Dallas Art Fair
April 20 - 23, 2023
Dallas, TX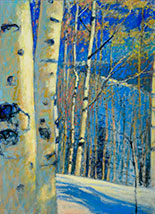 Extravagant Dreams
Jan 7 - February 1, 2023
Including: Rick Stevens
Ann Korologos Gallery
Basalt, CO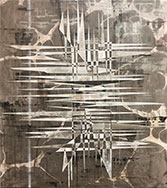 Jeffrey Bishop
Liquid Architecture
Extended - January 31, 2023
Mosaic Artspace
New York / Long Island City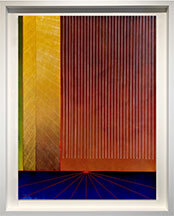 Ripple
Dec 16 - February 13, 2023
Including: Richard Carter
HEXTON Modern & Contemporary
Aspen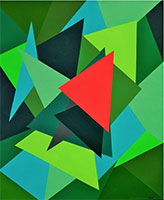 William Yates
Painting, Acrylic on Canvas
Zatista.com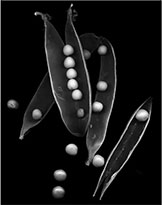 David Mccrae
Photograph, Archival Ink Jet
Zatista.com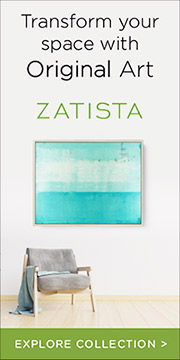 Please follow us and share site and guide with your art friends.