NEW MEXICO ART GALLERIES
New Mexico art gallery guide and listing of fine art galleries located in Albuquerque, Santa Fe, Taos, Silver City and other cities around the state of New Mexico. The galleries feature contemporary art and traditional fine art, Southwest art, Native American art, Indian Pottery, glass art, sculpture, prints, fine art photography and other types of visual art. If you are interested in collecting art or would like to purchase art, these are some of the art galleries where you look in New Mexico.

Every month you'll find at least one fun event in Albuquerque. The First Friday ARTScrawl is citywide and occurs every month. On the third Saturday it's Artful Saturday. The event rotates between Old Town, Route 66, and The Heights. Visit Albuquerque ARTScrawl for additional information. Silver City Arts & Cultural District is another amazing art community to visit in New Mexico.

With the United States starting to get back to normal we want you to know that Art-Collecting.com will continue to provide community art guides as we have for the past 23 years. We do this because galleries, museums, non-profit art organizations, and artists are important. We urge you to support them whenever possible. Be sure to call or check websites any art venues before attempting to visit them and get vaccinated. If you would like to be listed or featured in one of our guides please see "About Us" in top navigation.

Art-Collecting.com provides the most comprehensive and easiest to use gallery guides on the Internet. Our guides were created to help you easily discover art in various art communities whether you are visiting them, planning a visit, or living in them. Click on Art Gallery Guides in the top navigation and you'll find art guides for every state and thirty-seven major art cities. Each guide is divided into sections and organized in geographic locations. Links take you directly to the listed art businesses where you can quickly see what showing and going on.

Albuquerque | Santa Fe | Silver City | Taos Art Galleries

---
New Mexico Gallery Guide
Albuquerque Art Galleries





Gallery Hózhó at Hotel Chaco
Located near Albuquerque's Historic Old Town, we show the work of Indigenous, non-Indigenous, and Latinx artists associated with New Mexico. Many of our artists live in the area while others have worked in New Mexico during formative periods of their artistic careers. We currently represent a number of artists, including George C de Baca, Omar Ganzo, Julia Lambright, Terran Last Gun, Ira Lujan, Rhett Lynch, Virgil Ortiz, Alex Peña, and Debora Sipple. The gallery is located on the first floor at Hotel Chaco next to the wine bar Crafted and to the newly opened Sawmill Market, which offers a New Mexico culinary experience. Address: 2000 Bellamah Ave NW, Albuquerque, NM 87104, telephone: 505-306-2977, website: https://galleryhozho.com/


Agape Southwest Pueblo Pottery
Albuquerque Photographers Gallery
Amopola Gallery
ArtHaus66
Concetta D. Gallery
Exhibit 208
The Gallery ABQ
Grey Dog Trading
Mariposa Gallery
Nemat Galleries
Palette Contemporary Art & Craft
Penfield Gallery of Indian Arts
Pushkin Gallery
Richard Levy Gallery
Romero Street Gallery
Stranger Factory
Sumner & Dene
Weems Art Gallery
Weyrich Gallery
Wright's Indian Art
Yucca Art Gallery
Art Organizations & Other Art Spaces
516 Arts
Albuquerque Museum
Harwood Art Center
Indian Pueblo Cultural Center
Land Arts of the American West
New Grounds Remarque Print Workshop
New Mexico Art League (Albuquerque)
NM Museum of Natural History & Science
ORO Fine Art Gallery
Sanitary Tortilla Factory
South Broadway Cultural Center
Tamarind Institute
Tortuga Gallery
UNM Art Museum


Santa Fe Art Galleries


Silver City Art Galleries
Ann McMahon Photography
Blue Dome Gallery
Deb Hutchings Fine Art
Art Organizations & Other Art Spaces
Silver City Art Association
The Silver City CLAY Festival - July 12 - 18, 2021
Western New Mexico University Museum


Taos Art Galleries


Other New Mexico Art Galleries





Cardona-Hine Gallery
Gallery exhibits the oil and acrylic paintings of Barbara McCauley and Alvaro Cardona-Hine. Celebrating the gallery's 20th anniversary now in the beautiful village of Truchas, NM, located at the base of the Sangre de Cristo mountains, both artists' work has received international recognition and is in collections throughout the US, and in Canada, Mexico, Asia, Australia, Europe and the Middle East. Location: 82 County Road 75, Truchas, NM 87578, telephone: 866-692-5070, website: https://www.cardonahinegallery.com/






Roadrunner Emporium Fine Art, Antiques and More
Within our historical building built in 1904 we showcase over 48 artists from Southern New Mexico - Sculpture arts, Embroiders, Needle Pointers, Weavers, Jewelers, Painters, Photographers, Native American Pottery & Turquoise, Glass and More. Acclaimed resident artists include the Cholla Desert Art & Tree Trunk Sculptured creations of Rene Sepulveda acclaimed in the US and Europe, modernist paintings of Marty Torres, colorful canvas creations of Delia Lopez Holloway, nature photography of Janet Thonton, B. Davidson and more. Location: 928 New York Avenue, Alamogordo, NM 88310, telephone: 707-880-6238, website: https://2ndlifemedia.com/roadrunner-emporium


Glenn Green Galleries (Tesuque)
Jezebel Studio and Gallery (Madrid)
La Galería @ The Shaffer (Mountainair)
Shidoni Foundry & Gallery (Tesuque)
Tesuque Glassworks (Tesuque)
Art Organizations & Other Art Spaces
Anderson Museum of Contemporary Art (Roswell)
Branigan Cultural Center (Las Cruces)
Espanola Valley Fiber Arts Center (Espanola)
Fuller Lodge Art Center (Los Alamos)
Las Cruces Museum of Art (Las Cruces)
Museum of Encaustic Art (Cerrillos)
Northern New Mexico Regional Art Center (Espanola)
Roswell Museum & Art Center (Roswell)
Through the Flower (Belen)
Tinkertown Museum (Sandia Park)
University Art Museum (NMSU, Las Cruces)
University Museum (NMSU, Las Cruces)


---




Hidden In The Hills / Artist Studio Tour - November 19 - 21 and 26 - 28, 2021
This is the signature event Sonoran Arts League a non-profit art organization. The 2021 tour will feature artists in various studio locations throughout the scenic Desert Foothills communities of Cave Creek, Carefree, and North Scottsdale. Now in its 25th year, the free, self-guided studio tour offers seasoned collectors and art enthusiasts a rare chance to observe artists at work in their private studios during the six-day tour. The studio tour also attracts holiday shoppers seeking original, creative and unique gifts. Each studio has one or more guest artists who also display and sell their work. All artists are Sonoran Arts League members, and several will be coming from different parts of the state to participate in the annual event. The mission of the Hidden In The Hills Artist Studio Tour is to provide an opportunity for the public to visit the workspaces of dedicated artists in the Sonoran Foothills, to learn about the artist's methodology and process and to purchase directly from them in a friendly, engaging atmosphere that showcases quality art.

EVENT WEBSITE
https://www.sonoranartsleague.org/

---

Artist Websites





Barry Masteller - Paintings
He studied painting and life drawing during the sixties with artist Walton Craig Titus, additionally studying painting & art restoration techniques with several independent art conservators and artists He established his own painting studio and gallery doing art restoration and hand carved gilded frames specializing in the ancient technique of water gilding. He has had numerous shows and has work in many public and private collections. Including the Crocker Museum of Art, Monterey Museum of Art, Santa Cruz Museum of Art and History and The San Jose Museum of Art. barry_masteller@live.com website: https://www.barrymasteller.com/


Wick Beavers - Photography
Francisco Benitez - Paintings & Mixed Media
Page Coleman Painting & Sculpture
Victoria Chick - Paintings
Shera Maher - Paintings
Linda Marie - Paintings
Kathleen Messmer - Photography
Aleta Pippin - Abstract Painter



Art Consultants, Art Advisors and Private Dealers
Windsor Betts Art Brokerage House
Ylise Kessler Fine Art



Art Services: Appraisers, Framing and Other Services
Bernard Ewell Art Appraisals, LLC (appraisers)
Lorraine Anne Davis (appraisers)






Zatista Contemporary and Fine Art
Is the leading destination to buy original art online, giving you unrivalled access to exclusive collections from all over the world. With over 4000 highly curated works from the most talented emerging and established artists, Zatista provides access to the types of works previously only available to seasoned collectors. Buying online with Zatista is easy with their complimentary art consultation, certificates of authenticity and a buyer guarantee that allows you to try art in your home with free returns (as well as free shipping within the US for all purchases). Their platform makes it fun to discover art you love, with an experience so unique it's like you are right there in front of it. Browse the collections



SANTA FE GALLERY GUIDE

TAOS GALLERY GUIDE

NEW MEXICO ART MUSEUMS AND ART CENTERS

ART GALLERY GUIDES FOR OTHER LOCATIONS
Gallery guides for every state and thirty seven major art cities.


---

About Art-Collecting.com

Art-Collecting.com is an online resource for all art enthusiasts. Art collectors, art travelers and artists will find our comprehensive online Gallery Guides and Museum Guides to be very useful. We feature guides for thirty-seven major art destinations as well as every state. Be sure to look at our Art Fairs Guide and our guides to Miami Art Week and New York Art Fairs and Los Angeles Art Fairs which are up online year around.

If you're looking for Art Appraisers, Art Advisors & Consultants, Art Auctions or other Art Services we're a good source. Our Artist Guides is where you find links directly to artist websites. Our Painters and Photographers guides are very popular. You'll discover new artists and that you can buy directly from or be referred to galleries representing their art.

Thanks for stopping by Art-Collecting.com.
Visit our website often and be sure to explore around.
https://art-collecting.com


---

Home | Art Gallery Guides | Museums & Art Centers | Art Appraisals | Art Fairs

Collecting Information | Types of Collecting | Art News | Advertising | How to be Listed

---

Terms of Use | Privacy Policy | Contact

Copyright 2021 by Art-Collecting.com All Rights Reserved


Corazón y Orgullo
Sept 24 - November 20, 2021
Including: Nicholas Herrera
Evoke Contemporary
Santa Fe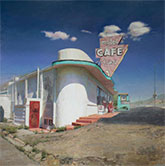 Jason Kowalski
Rural Grandeur
Oct 8 - November 13, 2021
LewAllen Galleries
Santa Fe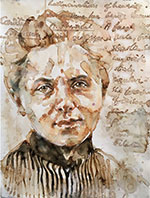 Monica Lundy
Physiognomy of the Abandoned
Oct 15 - November 21, 2021
Turner Carroll
Santa Fe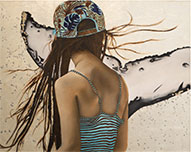 Robin Jones
One Thread
Oct 29 - November 20, 2021
Blue Rain Gallery
Santa Fe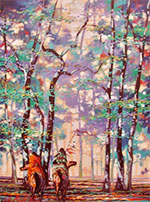 Between the Earth & Sky
Oct 8 - November 6, 2021
Including: BC Nowlin
Manitou Galleries
Santa Fe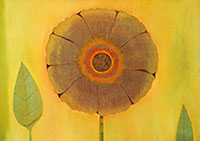 Peter Miller
Coming Home
Oct 1 - November 15, 2021
Peyton Wright Gallery
Santa Fe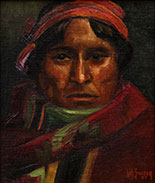 Will Shuster
Available from
Zaplin Lampert Gallery
Santa Fe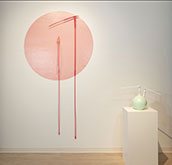 Jennifer Vasher
Available from
Richard Levy Gallery
Albuquerque, NM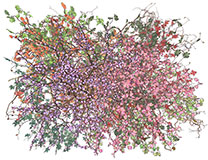 Remote Possibilities:
Digital Landscapes
Oct 9 - February 27, 2022
Including: Jennifer Steinkamp
The Harwood Museum of Art
Taos, NM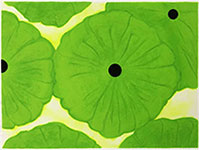 Donald Sultan
On Exhibition
October - November 2021
Leslie Sacks Gallery
Santa Monica, CA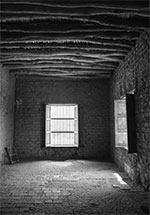 Daniel Ashe
Photograph, Archival Ink Jet
Zatista.com








Please follow us and share site and guide with your art friends.