OREGON ART GALLERIES
Oregon art gallery guide and listing of galleries and art orgainzations in Oregon. You'll find the guide to be comprehensive and organized in three sections: The Interstate I-5 Corridor, Central Oregon Art Galleries, Oregon Coast Art Galleries. Because it's the largest and most important art community, Portland, Oregon has it's own gallery guide. The art galleries feature both contemporary art and traditional fine art, glass art, prints, paintings, sculpture, fine art photography and other types of visual art. If you're interested in collecting art or just like looking at art, these are the art galleries and art organizations of Oregon.

With the United States starting to get back to normal we want you to know that Art-Collecting.com will continue to provide community art guides as we have for the past 23 years. We do this because galleries, museums, non-profit art organizations, and artists are important. We urge you to support them whenever possible. Be sure to call or check websites any art venues before attempting to visit them. If you would like to be listed or featured in one of our guides please see "About Us" section in top navigation.

Art-Collecting.com provides the most comprehensive and easiest to use gallery guides on the Internet. Our guides were created to help you easily discover art in various art communities whether you are visiting them, planning a visit, or living in them. Click on Art Gallery Guides in the top navigation and you'll find art guides for every state and thirty-seven major art cities. Each guide is divided into sections and organized in geographic locations. Links take you directly to the listed art businesses where you can quickly see what showing and going on.


Interstate I-5 Corridor Art Galleries
Portland | Salem | Eugene | Ashland | Other Art

Central Oregon Art Galleries
Bend | Sunriver | Sisters | Joseph | Other Art

Oregon Coast Art Galleries
Astoria | Cannon Beach | Florence | Other Art

---
Oregon Gallery Guide
The Interstate I-5 Corridor
I-5 is mostly straight and flat, but between Ashland and Portland, Oregon you'll find an exit away to art communities worth exploring. Salem's idyllic setting, on the Willamette River, in the heart of the emerald valley, is a hub for politics, historical sites, and culture. For our art enthusiasts, visit the impressive Pacific Northwest collection at the Hallie Ford Art Museum. Eugene is an inspirational paradise to college students for its natural environment, recreational opportunities, and focus on the arts; giving Eugene the slogan, "A Great City for the Arts and Outdoors." Ashland exudes a vibrant art scene that matches it surrounding majestic landscapes. The city hosts festivals for all seasons, with Christmas celebrations, a film festival in the spring, a classical music festival in summer, and the Oregon Shakespeare Festival in the fall.


Portland Art Galleries


Salem Art Galleries
Elsinore Gallery & Framing
Mary Lou Zeek Gallery
Roger Yost Gallery
Art Organizations & Other Art Sites
The Bush Barn Art Center
Hallie Ford Museum of Art (Willamette University)
Salem Art Association


Eugene Art Galleries
Karin Clarke Gallery
The O'Brien Photo Gallery
PhotoZone Gallery
White Lotus Gallery
Art Organizations & Other Art Sites
Jordan Schnitzer Museum of Art (U of O)
Maude Kerns Art Center
Photography at Oregon (U of O)


Ashland Art Galleries
Art & Soul Gallery
Adelante! Gallery
Ashland Art Works
Hanson Howard Gallery
Houston's Custom Framing & Fine Art
Rogue Frameworks
Art Organizations & Other Art Sites
Ashland Art Center
Schneider Museum of Art - Southern OU


Other Interstate I-5 Corridor Art
Art Adventure Gallery (Madras)
Lawrence Gallery (Sheridan)
River Gallery (Independence)
The Spiral Gallery (Estacada)
Art Organizations & Other Art Sites
Corvallis Art Center
Grants Pass Art Museum
Rogue Gallery & Art Center (Medford)
Silverton Art Association (Silverton)
Springfield Museum
Umpqua Valley Arts Center (Roseburg)
Woodburn Art Center (Woodburn)

---
Central Oregon Art Galleries
Bend Art Galleries
The Bend art community is an oasis of rich culture and history. Downtown and Old Mill District participate in First Friday Gallery walks. The last Saturday, of each month, Iron Works Art District, hosts an art walk. Monthly, the city hosts multiple cultural events, festivals, and public art displays allowing plenty of opportunity for art travelers, and collectors to be involved in the art community. Sisters is named after its three towering peaks. This charming and small-town ambience is known for its beer spa and annual rodeo. Sunriver is a premier, unforgettable vacation destination with fine dining, fine art, mountain lakes, Newberry Volcano, cross country ski trails, golf courses, spas, and trails for horseback riding, hiking, and biking.







The Workhouse
The Workhouse promotes the values of grassroots craft culture focusing on high-quality, locally-made, art that offers diverse options for conscientious buyers. We aim to demystify the art-making process through interaction with our studio artists and workshops. A platform for local artists to get back to work: as well as a place of exchange between artists and their community, providing a retail gallery, on-site studios, events and educational programming for Bend and Central Oregon. Email: theworkhousebend@gmail.com, website: https://theworkhousebend.com/


High Desert Frameworks
Jeffrey Murray Photography
Karen Bandy Studio (closing soon)
Lubbesmeyer Studio and Gallery
Mockingbird Gallery
Red Chair Gallery
Rodes Smithey Studio
Sage Custom Framing & Gallery
The Workhouse
Tumalo Art Company
The Wooden Jewel
Art Organizations & Other Art Sites
Bend Art Center
High Desert Art League
High Desert Museum


Sisters Art Galleries
Canyon Creek Pottery
Clearwater Gallery
Hood Avenue Art
Ken Scott's Imagination
Jill Neal Art Gallery
Raven Makes Gallery
Sisters Gallery and Frame Shop


Sunriver Art Galleries
Artists' Gallery Sunriver
Sunriver Lodge Betty Gray Gallery


Other Central Oregon Art
The Art of Alfred A. Dolezal (Redmond)
Skylight Gallery & Book Loft
Art Organizations & Other Art Sites
Crossroads Carnegie Art Center (Baker City)


---
Oregon Coast Art Galleries
The Oregon Coast is more than a place, it's a state of mind. It's a major destination for its spectacular beaches, sea life, and art. It has a reputation for its drives, hikes, accommodations, fresh seafood and friendly, creative vibes. Cannon Beach is a picturesque destination with the distinctive Haystack Rock and Needles marking its shoreline which provide a great natural resource for art inspiration. Florence is known for its Oregon Dunes National Recreation Area with ATV and sandboarding activities Hecta Head Lighthouse, Sea Lion Caves, and casinos.


Astoria Art Galleries
Astoria Art Loft
Astoria Makers
Brumfield Gallery
Cambium Gallery
Imogen Gallery
LightBox Photographic Gallery
Luminari Arts
Museum of Whimsy
Oregon Gypsy Gallery
RiverSea Gallery
The Secret Gallery
Vaulted Gallery
West Coast Artisans
Art Organizations & Other Art Sites
Astoria 2nd Saturday Art Walk
Astoria Visual Arts
Oregon Film Museum


Cannon Beach Art Galleries
Archimedes Gallery
Bronze Coast Gallery
Brian McEneny Woodcarving Gallery
DragonFire Gallery
Icefire Glassworks
Images of the West
Jeffrey Hull Gallery
Modern Villa Gallery
Northwest by Northwest Gallery
White Bird Gallery
Art Organizations & Other Art Sites
Cannon Beach Arts Association Gallery
Cannon Beach Gallery Group


Florence Art Galleries
Blue Heron Gallery
Art Organizations & Other Art Sites
Backstreet Gallery
The River Gallery


Other Oregon Coast Art
Freed Gallery (Lincoln City)
Lawrence Gallery Salishan (Gleneden Beach)
Lightbox Photographic Gallery (Astoria)
Art Organizations & Other Art Sites
Four Rivers Cultural Center (Ontario)
Hoffman Center (Manzanita)
Newport Visual Arts Center
Sitka Center for Art and Ecology (Otis)


---
Eastern Oregon Art Galleries
Joseph Art Galleries
Located in the NE corner of Oregon, Joseph is surrounded by pristine and wild wilderness. Once you discover it, you'll understand why Chief Joseph spent his life trying to get Wallowa Lake and the mountains back for his people. It's a town worth visiting filled with more art than restaurants. Joseph is, especially, famous as the "Bronze Valley of Oregon" -- seven life-size, finely detailed bronze outdoor sculptures along Joseph's "Artwalk." Article on Joseph, Oregon in The New York Times.

Aspen Grove Gallery
David Jensen Photography
Cattle Country Quilts
Kelly's Gallery of Fine Art
Lamb Trading Company
Phinney Gallery
Stewart Jones Designs - Jewelry & Gallery
Uptown Art Gallery*
Valley Bronze Gallery
Art Organizations & Other Art Sites
Josephy Center for Arts and Culture


---

Artist Websites






Julian Voss-Andreae - OR
Voss-Andreae has been creating sculptural works directly influenced by his background in science and technology. Seeing the human subject through the lens of science has allowed him to imagine completely novel and contemporary approaches to the ancient art of figurative sculpture. Inspired by quantum physics, Voss-Andreae developed one of his signature styles of sculpture where the human figure has volume and weight when viewed from one angle and almost completely disappears at another. He has continued to develop his work in new and exciting ways using cutting-edge technology. His studio is in Portland, Oregon. Website: https://julianvossandreae.com/







Alfred Stone - Paintings & Mixed Media
The imagery, themes and con is quescepts in which Al work with are culturally-rooted, extending his interest in both anthropology and the environment. His focustioning perception, the act of looking and using the visual to compare contexts within culture, and using culture as a mode of measurement that allows for no "absolutes. He sees our world as a participatory universe in which our awareness of physical phenomena is defined by the questions we ask of them. Email: alfredstone@q.com, website: http://www.alfredstone.com/







Camille Youngquist - Paintings
Growing up on the coast of California my main inspiration has always been the ocean whether it be the tropics, rugged California coastlines or the untamed Pacific Northwest. My paintings are color driven where I like to build color, layer upon layer, to often reveal seascapes in vivid palettes portraying reality combined with imagination. I create organically and intuitively, never knowing the actual outcome of each project until the creative process has evolved into a finished product. I am heavily influenced by surf culture and the notion of "paradise found". My style is a combination of hyperrealism, impressionism and is incredibly color driven. Email: camillewallace@hotmail.com, website: https://www.etsy.com/shop/leftcoastlovers/


Ralph Davis - Paintings / Mixed Media
Alfred A Dolezal - Paintings
Manifest Photography LLC - Photography
Becky Miller - Paintings
Jim Warren - Paintings



Art Consultants, Art Advisors and Private Dealers
Adelante! Gallery
Art, etc...
Bonnie Kahn Small Business Advisor



Appraisers, Framing and Other Art Services

ART APPRAISAL RESOURCES
Shelley Hall, ISA AM
Accredited Member, International Society of Appraisers
Portland / Bend, OR
971-217-8441
shelley@aar21.com
https://aar21.com/
Full service art appraisal and advisory firm, specializing in modern and contemporary art. With locations in Portland, Oregon and Bend, Oregon, we serve the entire Pacific Northwest and nationwide by appointment. Appraisals for insurance, estate, property division, donations/IRS, and resale. Services include auction advising and representation, resale and brokerage services, expert witness testimony, art consulting and collection management. USPAP compliant written reports.


Bend Giclee, Bend Photo Printing
Cascade A&E (Arts Magazine)
Collected Appraisals & Advisory (Appraisals)
O'Gallerie (Auction House)
Soltesz Fine Art Consulting (Appraiser)
Stoots Fine Photography
Timothy Gordon Appraisals & Brokerage - Gappraisals.com






Zatista Contemporary and Fine Art
Is the leading destination to buy original art online, giving you unrivalled access to exclusive collections from all over the world. With over 4000 highly curated works from the most talented emerging and established artists, Zatista provides access to the types of works previously only available to seasoned collectors. Buying online with Zatista is easy with their complimentary art consultation, certificates of authenticity and a buyer guarantee that allows you to try art in your home with free returns (as well as free shipping within the US for all purchases). Their platform makes it fun to discover art you love, with an experience so unique it's like you are right there in front of it. Browse the collections



PORTLAND ART GALLERY GUIDE

OREGON ART MUSEUMS AND ART CENTERS

ART GALLERY GUIDES FOR OTHER LOCATIONS
Gallery guides for every state and thirty seven major art cities.

---

About Art-Collecting.com

Art-Collecting.com is an online resource for all art enthusiasts. Art collectors, art travelers and artists will find our comprehensive online Gallery Guides and Museum Guides to be very useful. We feature guides for thirty-seven major art destinations as well as every state. Be sure to look at our Art Fairs Guide and our guides to Miami Art Week and New York Art Fairs and Los Angeles Art Fairs which are up online year around.

If you're looking for Art Appraisers, Art Advisors & Consultants, Art Auctions or other Art Services we're a good source. Our Artist Guides is where you find links directly to artist websites. Our Painters and Photographers guides are very popular. You'll discover new artists and that you can buy directly from or be referred to galleries representing their art.

Thanks for stopping by Art-Collecting.com.
Visit our website often and be sure to explore around.
https://art-collecting.com


---

Home | Art Gallery Guides | Museums & Art Centers | Art Appraisals | Art Fairs

Collecting Information | Types of Collecting | Art News | Advertising | How to be Listed

---

Terms of Use | Privacy Policy | Contact

Copyright 2021 by Art-Collecting.com All Rights Reserved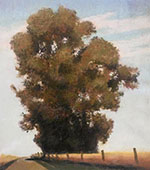 Gary Ernest Smith
On Exhibition
July 2 - 31, 2021
Mockingbird Gallery
Bend, OR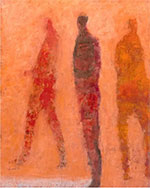 Molly Cliff Hilts
On Exhibition
July 10 - Sept 5, 2021
Brumfield Gallery
Astoria, OR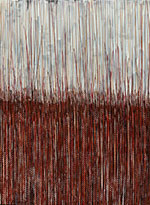 Kavin Buck
On Exhibitiion
July 1 - 31, 2021
Elizabeth Leach Gallery
Portland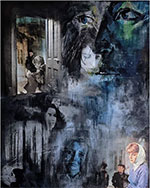 Recent Grads 2021
June 29 - July 31, 2021
Including: Nelina Vargas
Blackfish Gallery
Portland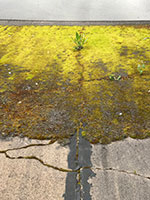 Walking
July 1 - August 28, 2021
Including: Heather Watkins
PDX Contemporary Art
Portland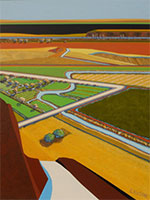 Jon Jay Cruson
On Exhibition
July 1 - August 14, 2021
Hanson Howard Gallery
Ashland, OR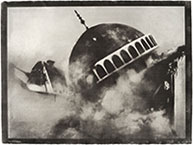 Justyna Badach
Exhibition
July 1 - 31, 2021
Blue Sky
Portland, OR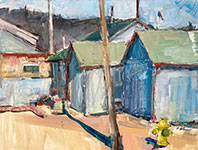 Bets Cole
Exhibition
June 2 - July 10, 2021
Karin Clarke Gallery
Eugene, OR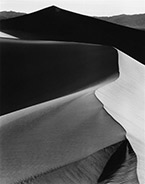 Ansel Adams in Our Time
May 5 - August 1, 2021
Portland Art Museum
Portland, OR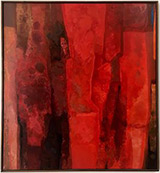 Kathleen Gemberling Adkison
Studied with Mark Tobey
Available from
Art-Collecting.com
253-304-2808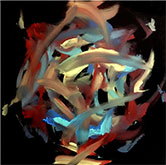 Newel Hunter
Painting, Acrylic on Canvas
Zatista.com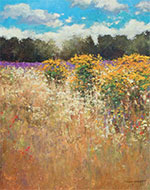 Don Bishop
Painting, Acrylic on Canvas
Zatista.com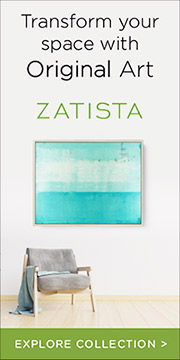 Please follow us and share site and guide with your art friends.