OREGON ART GALLERIES
Oregon art gallery guide and listing of galleries and art orgainzations in Oregon. You'll find the guide to be comprehensive and organized in three sections: The Interstate I-5 Corridor, Central Oregon Art Galleries, Oregon Coast Art Galleries. Because it's the largest and most important art community, Portland, Oregon has it's own gallery guide. The art galleries feature both contemporary art and traditional fine art, glass art, prints, paintings, sculpture, fine art photography and other types of visual art. If you're interested in collecting art or just like looking at art, these are the art galleries and art organizations of Oregon.

Art-Collecting.com provides comprehensive and easy to use gallery and guides on the Internet. Our guides help you to easily discover art in various art communities whether you are visiting them, planning a visit, or living in them. Click on Art Gallery Guides in the top navigation and you'll find art guides for every state and thirty-seven major art cities. Links take you directly to the listed art businesses so that you can quickly see what's being featured.

For the past 25 years, we've been providing art guides on the Internet, and most are similar to this guide. We do it because galleries, museums, non-profit art organizations, and artists are important, please support them whenever possible.

For this guide to continue, gallery and art organization support is needed. If you have listed in the past, thank you, please renew. If you've never officially listed with us please do so today. Listing information can be found in "About Us" in the top navigation. Individuals can also help by sharing our site with art friends and in Social Media, thanks in advance, it would be much appreciated.


Interstate I-5 Corridor Art Galleries
Portland | Salem | Eugene | Ashland | Other Art

Central Oregon Art Galleries
Bend | Sunriver | Sisters | Joseph | Other Art

Oregon Coast Art Galleries
Astoria | Cannon Beach | Florence | Other Art

---
OREGON GALLERY GUIDE
The Interstate I-5 Corridor
I-5 is mostly straight and flat, but between Ashland and Portland, Oregon you'll find an exit away to art communities worth exploring. Salem's idyllic setting, on the Willamette River, in the heart of the emerald valley, is a hub for politics, historical sites, and culture. For our art enthusiasts, visit the impressive Pacific Northwest collection at the Hallie Ford Art Museum. Eugene is an inspirational paradise to college students for its natural environment, recreational opportunities, and focus on the arts; giving Eugene the slogan, "A Great City for the Arts and Outdoors." Ashland exudes a vibrant art scene that matches it surrounding majestic landscapes. The city hosts festivals for all seasons, with Christmas celebrations, a film festival in the spring, a classical music festival in summer, and the Oregon Shakespeare Festival in the fall.


Portland Art Galleries


Salem Art Galleries
Elsinore Gallery & Framing
Mary Lou Zeek Gallery
The Roger Yost Gallery
Art Organizations & Other Art Sites
The Bush Barn Art Center
Hallie Ford Museum of Art (Willamette University)
Salem Art Association


Eugene Art Galleries
Karin Clarke Gallery
The O'Brien Photo Gallery
PhotoZone Gallery
White Lotus Gallery
Art Organizations & Other Art Sites
Jordan Schnitzer Museum of Art (U of O)
Maude Kerns Art Center
Photography at Oregon (U of O)


Ashland Art Galleries
Ashland Art Works
Hanson Howard Gallery
Houston's Custom Framing & Fine Art
Rogue Frameworks
Art Organizations & Other Art Sites
Schneider Museum of Art - Southern OU


Other Interstate I-5 Corridor Art
Art Adventure Gallery (Madras)
The Erin Hanson Gallery (McMinnville)
Lawrence Gallery (Sheridan)
River Gallery (Independence)
The Spiral Gallery (Estacada)
Art Organizations & Other Art Sites
Corvallis Art Center
Grants Pass Art Museum
Rogue Gallery & Art Center (Medford)
Silverton Art Association (Silverton)
Springfield Museum
Umpqua Valley Arts Center (Roseburg)
Woodburn Art Center (Woodburn)

---
Central Oregon Art Galleries
Bend Art Galleries
The Bend art community is an oasis of rich culture and history. Downtown and Old Mill District participate in First Friday Gallery walks. The last Saturday, of each month, Iron Works Art District, hosts an art walk. Monthly, the city hosts multiple cultural events, festivals, and public art displays allowing plenty of opportunity for art travelers, and collectors to be involved in the art community. Sisters is named after its three towering peaks. This charming and small-town ambience is known for its beer spa and annual rodeo. Sunriver is a premier, unforgettable vacation destination with fine dining, fine art, mountain lakes, Newberry Volcano, cross country ski trails, golf courses, spas, and trails for horseback riding, hiking, and biking.







The Workhouse
The Workhouse promotes the values of grassroots craft culture focusing on high-quality, locally-made, art that offers diverse options for conscientious buyers. We aim to demystify the art-making process through interaction with our studio artists and workshops. A platform for local artists to get back to work: as well as a place of exchange between artists and their community, providing a retail gallery, on-site studios, events and educational programming for Bend and Central Oregon. Email: theworkhousebend@gmail.com, website: https://theworkhousebend.com/


High Desert Frameworks
Jeffrey Murray Photography
Karen Bandy Studio (closing soon)
Lubbesmeyer Studio and Gallery
Mockingbird Gallery
Red Chair Gallery
Rodes Smithey Studio
Sage Custom Framing & Gallery
The Workhouse
Tumalo Art Company
The Wooden Jewel
Art Organizations & Other Art Sites
High Desert Art League
High Desert Museum


Sisters Art Galleries
Canyon Creek Pottery
Clearwater Gallery
Hood Avenue Art
Ken Scott's Imagination
Jill Neal Art Gallery
Raven Makes Gallery
Sisters Gallery and Frame Shop


Sunriver Art Galleries
Artists' Gallery Sunriver
Sunriver Lodge Betty Gray Gallery


Other Central Oregon Art
The Art of Alfred A. Dolezal (Redmond)
Skylight Gallery & Book Loft
Art Organizations & Other Art Sites
Crossroads Carnegie Art Center (Baker City)


---
Oregon Coast Art Galleries
The Oregon Coast is more than a place, it's a state of mind. It's a major destination for its spectacular beaches, sea life, and art. It has a reputation for its drives, hikes, accommodations, fresh seafood and friendly, creative vibes. Cannon Beach is a picturesque destination with the distinctive Haystack Rock and Needles marking its shoreline which provide a great natural resource for art inspiration. Florence is known for its Oregon Dunes National Recreation Area with ATV and sandboarding activities Hecta Head Lighthouse, Sea Lion Caves, and casinos.


Astoria Art Galleries
Astoria Art Loft
Astoria Makers
Brumfield Gallery
Cambium Gallery
Imogen Gallery
LightBox Photographic Gallery
Luminari Arts
Museum of Whimsy
Oregon Gypsy Gallery
RiverSea Gallery
The Secret Gallery
West Coast Artisans
Art Organizations & Other Art Sites
Astoria 2nd Saturday Art Walk
Astoria Visual Arts
Oregon Film Museum


Cannon Beach Art Galleries
Archimedes Gallery
Bronze Coast Gallery
Brian McEneny Woodcarving Gallery
DragonFire Gallery
Icefire Glassworks
Images of the West
Jeffrey Hull Gallery
Modern Villa Gallery
Northwest by Northwest Gallery
White Bird Gallery
Art Organizations & Other Art Sites
Cannon Beach Arts Association Gallery
Cannon Beach Gallery Group


Florence Art Galleries
Blue Heron Gallery
Art Organizations & Other Art Sites
Backstreet Gallery
The River Gallery


Other Oregon Coast Art
Freed Gallery (Lincoln City)
Lawrence Gallery Salishan (Gleneden Beach)
Art Organizations & Other Art Sites
Four Rivers Cultural Center (Ontario)
Hoffman Center (Manzanita)
Newport Visual Arts Center
Sitka Center for Art and Ecology (Otis)


---
Eastern Oregon Art Galleries
Joseph Art Galleries
Located in the NE corner of Oregon, Joseph is surrounded by pristine and wild wilderness. Once you discover it, you'll understand why Chief Joseph spent his life trying to get Wallowa Lake and the mountains back for his people. It's a town worth visiting filled with more art than restaurants. Joseph is, especially, famous as the "Bronze Valley of Oregon" -- seven life-size, finely detailed bronze outdoor sculptures along Joseph's "Artwalk." Article on Joseph, Oregon in The New York Times.

Aspen Grove Gallery
David Jensen Photography
Cattle Country Quilts
Kelly's Gallery of Fine Art
Lamb Trading Company
Phinney Gallery
Stewart Jones Designs - Jewelry & Gallery
Uptown Art Gallery*
Valley Bronze Gallery
Art Organizations & Other Art Sites
Josephy Center for Arts and Culture

---

Artist Websites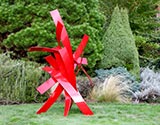 Matt Devine - Sculpture
Matt Devine is a self-taught sculptor working with steel, stainless steel, aluminum and bronze. The contrasts of nature and industry, light and shadow, chaos and order are themes found throughout Devine's body of work. Pared-down organic shapes are formed out of sheet and solid materials and welded together in harmonious accord, often allowing the metal to appear as light as paper. These contrasts, plus the relationships of patterns and boundaries, address Devine's desire to contain chaos and push out the discord of an information-saturated culture. Since becoming a full-time artist in 2004, Devine has developed his signature sculpture style while building his fine art career. Website: http://www.mattdevineart.com/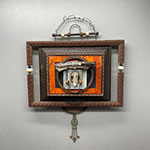 Carol Murphy - Sculpture & Mixed Media
Working in her 1600 square foot studio, Murphy takes green medias such as recycled steel, recycled fiberclay, aerated cement and nature and creates her own elemental organic forms and ecologically sound, abstract interpretations. Using her original patina formulas, including a steel skin and fiberclay cement, her creations are one of a kind that speaks to the value of one individual's contribution through personal exploration. Murphy's sculptures have been shown nationally in such places as the Maryhill Museum, the Coos Bay Art Museum and the Contemporary Craft Museum in Oregon, New Mexico Gallery in Santa Fe, New Mexico and KGB Gallery in Scottsdale, Arizona. Her studio is in Portland. Website: https://carolemurphy.com/


Angela Cameron - Abstract Paintings
Julian Voss-Andreae - Sculpture



Art Consultants, Art Advisors and Private Dealers
Adelante! Gallery
Art, etc...
Bonnie Kahn Small Business Advisor



Appraisers, Framing and Other Art Services

ART APPRAISAL RESOURCES
Shelley Hall, ISA AM
Accredited Member, International Society of Appraisers
Portland / Bend, OR
971-217-8441
shelley@aar21.com
https://aar21.com/
Full service art appraisal and advisory firm, specializing in modern and contemporary art. With locations in Portland, Oregon and Bend, Oregon, we serve the entire Pacific Northwest and nationwide by appointment. Appraisals for insurance, estate, property division, donations/IRS, and resale. Services include auction advising and representation, resale and brokerage services, expert witness testimony, art consulting and collection management. USPAP compliant written reports.


Bend Giclee, Bend Photo Printing
Cascade A&E (Arts Magazine)
Collected Appraisals & Advisory (Appraisals)
O'Gallerie (Auction House)
Soltesz Fine Art Consulting (Appraiser)
Stoots Fine Photography
Timothy Gordon Appraisals & Brokerage - Gappraisals.com






Zatista Contemporary and Fine Art
Is the leading destination to buy original art online, giving you unrivalled access to exclusive collections from all over the world. With over 4000 highly curated works from the most talented emerging and established artists, Zatista provides access to the types of works previously only available to seasoned collectors. Buying online with Zatista is easy with their complimentary art consultation, certificates of authenticity and a buyer guarantee that allows you to try art in your home with free returns (as well as free shipping within the US for all purchases). Their platform makes it fun to discover art you love, with an experience so unique it's like you are right there in front of it. Browse the collections



PORTLAND ART GALLERY GUIDE

OREGON ART MUSEUMS AND ART CENTERS

ART GALLERY GUIDES FOR OTHER LOCATIONS
Gallery guides for every state and thirty seven major art cities.

---

About Art-Collecting.com

Art-Collecting.com is an online resource for all art enthusiasts. Art collectors, art travelers and artists will find our comprehensive online Gallery Guides and Museum Guides to be very useful. We feature guides for thirty-seven major art destinations as well as every state. Be sure to look at our Art Fairs Guide and our guides to Miami Art Week and New York Art Fairs and Los Angeles Art Fairs which are up online year around.

If you're looking for Art Appraisers, Art Advisors & Consultants, Art Auctions or other Art Services we're a good source. Our Artist Guides is where you find links directly to artist websites. Our Painters and Photographers guides are very popular. You'll discover new artists and that you can buy directly from or be referred to galleries representing their art.

Thanks for stopping by Art-Collecting.com.
Visit our website often and be sure to explore around.
https://art-collecting.com


---

Home | Art Gallery Guides | Museums & Art Centers | Art Appraisals | Art Fairs

Collecting Information | Types of Collecting | Art News | Advertising | How to be Listed

---

Terms of Use | Privacy Policy | Contact

Copyright 2023 by Art-Collecting.com All Rights Reserved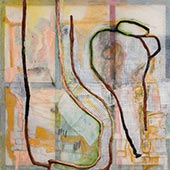 Jessica Jackson Hutchins
On Exhibition
May 4 - June 3, 2023
With Justine Kurland
Elizabeth Leach Gallery
Portland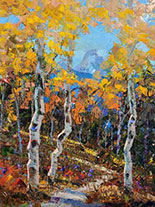 Troy Collins
Available from
Mockingbird Gallery
Bend, OR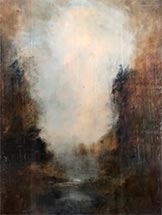 Paula Blackwell
On Exhibition
May 25 - June 27, 2023
Guardino Gallery
Portland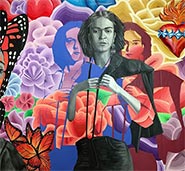 Metamorphosis & Emergence
Angennette Escobar and
Hector H Hernandez + Others
Mural detail, 30'x10' Mural
Available from
Blackfish Gallery
Portland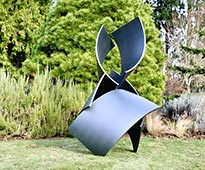 Matt Devine
Suclpture
Matt Devine - Sculpture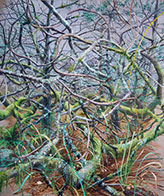 Chris Russell
Available from
Russo Lee Gallery
Portland, OR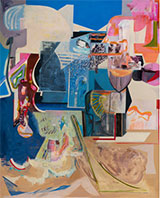 Laurie Danial
Available from
Froelick Gallery
Portland







Noriko Sugita
Available from
Hanson Howard Gallery
Ashland, OR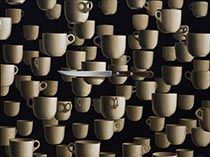 Paul Missal:
Nature Vive
March 25 - July 30, 2023
Portland Art Museum
Portland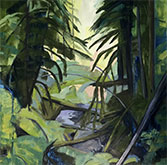 Hart James
Available from
Karin Clarke Gallery
Eugene, OR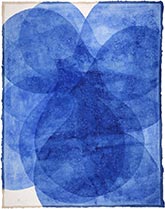 Marc Katano
Longhand
May 13 - June 24, 2023
Leslie Sacks Gallery
Santa Monica, CA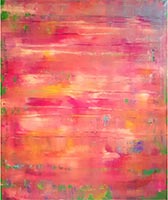 Ivana Olbricht
Painting, Acrylic on Canvas
Zatista.com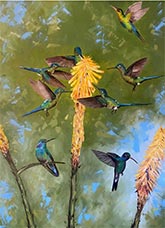 Agnes Nicholson
Painting, Oil on Canvas
Zatista.com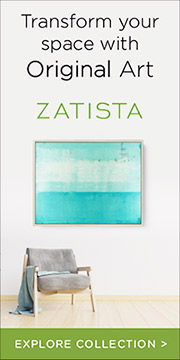 Please follow us and share site and guide with your art friends.