MISSOURI ART GALLERIES
Missouri gallery guide and listing of art galleries and art orgainzations in Missouri. You'll find the guide to be fairly comprehensive and organized by the major cities. The art galleries feature both contemporary art and traditional fine art, glass art, prints, paintings, sculpture, fine art photography and other types of visual art. If you are interested in collecting art or just like looking at art, these are the art galleries and art organizations of Missouri.

The reopening of the United States is underway, and we want you to know that Art-Collecting.com will continue to provide your community with art guides as we have for the past 22 years. We do this because galleries, museums, non-profit art organizations, and artists are important. We urge you to support them whenever possible. COVID-19 is still a dangerous threat, so practice safe distancing, wash your hands and take other protective measures so that we can continue to open our country safely.

We're looking for assistance from YOUR art community; someone in Missouri who can be the eyes and ears for what's happening in your state. It's easy, just look it over this guide and let us know what should be added or removed. We'd like to make this an informative and useful guide for Missouri and for visitors. Let's work together, so we can create even better and more accurate online art guides. VOLUNTEER INFORMATION

We sincerely hope that you, your family and friends will stay healthy during this time. Please take care of yourself, and think about how you might be inspired to help others. Be sure to call any art venues before attempting to visit them.

Art-Collecting.com provides the most comprehensive and easiest to use gallery guides on the Internet. Our guides were created to help you easily discover art in various art communities whether you are visiting them, planning a visit, or living in them. Click on Art Gallery Guides in the top navigation and you'll find art guides for every state and thirty-seven major art cities. Each guide is divided into sections and organized in geographic locations. Links take you directly to the listed art businesses where you can quickly see what showing and going on.

---
Missouri Gallery Guide

Kansas City Art Galleries
Blue Gallery
Brookside Gallery & Framing
Buttonwood Art Space
Cerbera Gallery
EthnicArt Gallery
Eva Reynolds Fine Art Gallery
HAW Contemporary
The Hilliard Gallery
Hook Gallery
KIOSK GALLERY
The Lawrence Lithography Workshop & Gallery
Leopold Gallery
MOD Art Gallery
Rachael Cozad Fine Art
Sherry Leedy Contemporary Art
The Smalter Gallery
Telephonebooth Gallery
Vanessa Lacy Gallery
Ward & Ward Framing and Gallery
Weinberger Fine Art
Art Organizations & Other Art Sites
American Jazz Museum
Artspace (Kansas City Art Institute)
Arts Tech
The Bauer
Belger Arts
The Box Gallery
Carter Art Center (MCC-Penn Valley)
Greenlease Gallery (Rockhurst University)
Imagine That!
Kansas City Artists Coalition
Kemper Museum of Contemporary Art
Leedy-Voulkos Art Center
Nelson-Atkins Museum of Art
Vulpes Bastille (Artist Studios)

Springfield Art Galleries
Hawthorn Galleries
Springfield Pottery
Waverly House Gifts & Gallery
Art Organizations & Other Art Sites
Fresh Gallery (Springfield Regional Arts Council)
Springfield Art Museum

St. Louis Art Galleries
Atrium Gallery
Bruno David Gallery
Componere Gallery of Art
Duane Reed Gallery
Galerie Bonheur
Kodner Gallery
Krueger Pottery
Norton's Fine Art & Framing
Philip Slein Gallery
projects + gallery
Sundance Photo Gallery
Third Degree Glass Factory
William Shearburn Fine Art
Art Organizations & Other Art Sites
ART St. Louis
Bunker Center for the Arts
City Museum
COCA
Contemporary Art Museum St. Louis
Craft Alliance Center
Gallery Two Ten (University of Missouri)
Mildred Lane Kemper Art Museum (Washington University)
Laumeier Sculpture Park
The May Gallery (Webster University)
Museum of Contemporary Religious Art
Pulitzer Arts Foundation
Saint Louis Art Museum
Saint Louis Artists' Guild
The Sheldon Art Galleries
Saint Louis University Museum of Art

Other Missouri Art Galleries
323 Clay (Independence)
Art Squared Gallery (Independence)
Bruno David Projects (Clayton)
Englewood Row Gallery and Art Space (Independence)
Fine Art Limited (Chesterfield)
First Gallery (Olathe)
Northland Artists' Gallery (Weston)
OA Gallery (Kirkwood)
Primary Colors Gallery (Independence)

Art Organizations & Other Art Sites
The Foundry Art Centre (St. Charles)
George A. Spiva Center for the Arts (Joplin)
Museum of Art & Archaeology (MU, Columbia)
The Schmidt Art Center (Belleville)https://wilksportraits.com/
---

Missouri Artist Websites






Gary L. Wilks - Paintings
Wilks' paintings capture the dynamism of the human figure and the power of expression. Through his unique style, Wilks employs modern techniques such as unmodulated layers of paint, splashes of color and strong surface texture to innovate the traditional genre of portraiture. Whether an iconic figure from pop culture or an everyday individual, his use of lighting, positioning and suggestively sketched or contrasting colored backgrounds visually elevate the subject allowing them to be the focus. Located in Lees Summit, MO. Email: brynne@wilksportraits.com, Website: https://wilksportraits.com/


Art Consultants, Art Advisors and Private Dealers





Art of Estates
St. Louis, MO
ArtofEstates.com


Art of Estates
4741 Central Street
Kansas City, MO 64112
ArtofEstates.com
816-808-7562
We have saved our clients tens of thousands of dollars and a lot of time. We hope you will consider us when considering buying or selling in the secondary market. Servicing St. Joseph, Smithville, Columbia, Osage Beach, Branson, Kimberling City, Springfield, Joplin, Lawrence, Topeka, Olathe, Overland Park, Weatherby Lake, Mission Hills, Lees Summit, Lake Lotawana, Raymore, and Lake Winnebago


Byron Cohen Gallery
Leopold Gallery and Art Consulting (Kansas City)
Perennial Places - Interior Design & Art Consultation (Kanasa City)



Missouri Art Services (Appraisers, Framing and Other Services)





Art of Estates
6614 Clayton, Suite 277
St. Louis, MO 63117
314-296-7239
ArtofEstates.com
Art of Estates is a valuation firm of specialists with more than 100 years of combined experience in the museum, gallery, auction, valuation, history, and private consulting field. Equitable distribution, divorce, insurance claims, IRS donation and estate taxes are our core valuation services. Servicing southern Illinois, Columbia, Jefferson City, and Ozark Lake region


Art of Estates
Kansas City, MO 64112
ArtofEstates.com
816-808-7562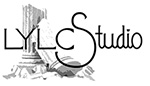 LYLC Studio - Art Conservation
We provide conservation services ranging from pre-purchase condition assessments or consultations, to object treatments (conservation/restoration) and maintenance, installation/display, and long-term preservation plans and care. Whether working in the field as artifacts come out of the ground, at a museum preparing art for exhibit, or simply at a client's house caring for precious heirlooms, our purpose is to ensure our world's treasures last for generations to come. We work with individuals, private collections, museums, galleries, auction houses, insurance companies, and more. Located in St. Louis, MO, email: conservation@lylcstudio.com, telephone: 314-477-4900, website: https://www.lylcstudio.com/


Artworks of Kansas City
Krueger Pottery Suppu
FaFa Appraisal
The Lawrence Lithography Workshop (Art Printing)
Madison Group Fine Art Appraisals
Rachael Cozad Fine Art






Zatista Contemporary and Fine Art
Is the leading destination to buy original art online, giving you unrivalled access to exclusive collections from all over the world. With over 4000 highly curated works from the most talented emerging and established artists, Zatista provides access to the types of works previously only available to seasoned collectors. Buying online with Zatista is easy with their complimentary art consultation, certificates of authenticity and a buyer guarantee that allows you to try art in your home with free returns (as well as free shipping within the US for all purchases). Their platform makes it fun to discover art you love, with an experience so unique it's like you are right there in front of it. Browse the collections



MISSOURI ART MUSEUMS AND ART CENTERS

ART GALLERY GUIDES FOR OTHER LOCATIONS
Gallery guides for every state and thirty seven major art cities.

---

About Art-Collecting.com

Art-Collecting.com is an online resource for all art enthusiasts. Art collectors, art travelers and artists will find our comprehensive online Gallery Guides and Museum Guides to be very useful. We feature guides for thirty-seven major art destinations as well as every state. Be sure to look at our Art Fairs Guide and our guides to Miami Art Week and New York Art Fairs and Los Angeles Art Fairs which are up online year around.

If you're looking for Art Appraisers, Art Advisors & Consultants, Art Auctions or other Art Services we're a good source. Our Artist Guides is where you find links directly to artist websites. Our Painters and Photographers guides are very popular. You'll discover new artists and that you can buy directly from or be referred to galleries representing their art.

Thanks for stopping by Art-Collecting.com.
Visit our website often and be sure to explore around.
https://art-collecting.com


---

Home | Art Gallery Guides | Museums & Art Centers | Art Appraisals | Art Fairs
Collecting Information | Types of Collecting | Art News | Advertising | How to be Listed

---

Terms of Use | Privacy Policy | Contact
Copyright 2021 by Art-Collecting.com All Rights Reserved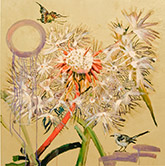 Hung Liu
Available from
Sherry Leedy Contemporary Art
Kansas City, MO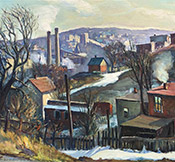 Looking Back to Move Forward:
WPA at Kodner Gallery
April 1 - December 31, 2020
Including: Sidney Riesenberg
Kodner Gallery
St. Louis, MO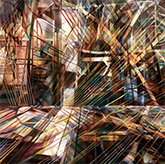 Nancy Newman Rice
Available from
Duane Reed Gallery
St. Louis, MO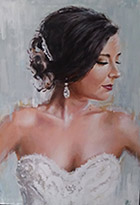 Gary L. Wilks
Available directly from
Artist Website
Lees Summit, MO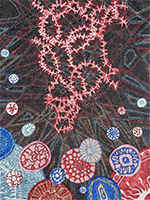 Dylan Mortimer
Available from
HAW CONTEMPORARY
Kansas City, MO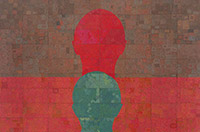 Elias Sime
Tightrope
July 7 - January 31, 2021
Kemper Museum
Kansas City, MO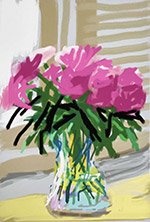 David Hockney
Available from
Leslie Sacks Gallery
Santa Monica, CA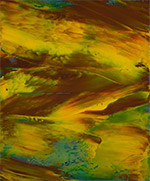 Damien Diaz-diaz
Painting, Oil on Canvas
Zatista.com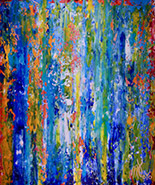 Nestor Toro
Painting, Acrylic on Canvas
Zatista.com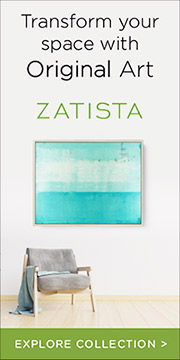 Please follow us and share this guide with your art loving friends.