LONDON ART GALLERIES
This page is is all about London art galleries it's our London Gallery Guide. It features galleries located in London, England and will be growing in the months ahead. The art galleries listed feature primarily contemporary art but some offer traditional fine art, prints, sculpture, fine art photography, and other types of visual art. If you're at all interested in collecting art or just viewing art while in London, these are some of the art galleries you might want to visit.

The reopening of the England and the fight against Covid-19 continues on. We want you to know that Art-Collecting.com will continue to provide community art guides as we have for the past 24 years. We do this because galleries, museums, non-profit art organizations, and artists are important. We urge you to support them whenever possible. If you would like to be listed or featured in one of our guides please see "About Us" in top navigation.
will continue to provide community art guides as we have for the past 24 years. We do this because galleries, museums, non-profit art organizations, and artists are important. We urge you to support them whenever possible. If you would like to be listed or featured in one of our guides please see "About Us" in top navigation.

Art-Collecting.com provides the most comprehensive and easiest to use gallery guides for the United States. Our guides were created to help you easily discover art in various art communities whether you are visiting them, planning a visit, or living in them. Click on Art Gallery Guides in the top navigation and you'll find art guides for every state and thirty-seven major art cities. Each guide is divided into sections and organized in geographic locations. Links take you directly to the listed art businesses where you can quickly see what showing and going on.

---
LONDON GALLERY GUIDE
the Agency.
Cristea Roberts Gallery
ALISON JACQUES
ALMINE RECH
ANISE GALLLERY
Annely Juda Fine Art
ANONTHONY REYNOLDS GALLERY
The approach
ARCADE
BARTHA CONTEMPORARY
BASTIAN
BEERS LONDON
BEN BROWN FINE ARTS
bernard jacobson gallery
BERWALD LONDON
Browse & Darby
CAMPOLI PRESTI
CARDI GALLERY
CARL FREEDMAN GALLERY
CARLOS / ISHIKAWA
CARPENTERS WORKSHOP GALLERY
CATTO GALLERY
CHARLIE SMITH LONDON
CLARENDON FINE ART
CORVI-MORA
CYNTHIA CORBETT GALLERY
DANIEL BLAU
Danielle Arnaud
David Zwirner
D-Contemporary
DOMOBAAL
E & R Cyzer
THE FINE ART SOCIETY
FLOWERS
FOLD
For Arts Sake
FOSS FINE ART
FRANCESCA GALLOWAY
Frith Street Gallery
GAGOSIAN
Galerie Max Hetzler
Greengrassi
HackelBury Fine Art
HALCYON GALLERY
HALES
HAMILTONS
HANGA TEN
Hannah Barry Gallery
HAUSER & WIRTH
HELLY NAHMAD LONDON
Herald St
HIDDE VAN SEGGELEN
HOLLYBUSH GARDENS
HOLTERMANN FINE ART
HUXLEY - PARLOUR
IMT GALLERY
James Freeman Gallery
JAMES HYMAN GALLERY
JD MALAT GALLERY
JEALOUS
John Martin Gallery
Josh Lilly
KATE MACGARRY
LAMB LONDON
LEBENSON GALLERY
LÉVY GORVY
LISSON GALLLERY
LUXEMBOURG + CO.
MARIAN GOODMAN GALLERY
Marlborough
THE MAYOR GALLERY
Modern Art
MAUREEN PALEY
MICHAEL HOPPEN GALLERY
Michael Werner
Newport Street Gallery
october gallery
OLIVIER MALINGUE
OPERA GALLERY
PAUL STOLPER
Pilar Corrias
PIPPY HOULDSWORTH GALLERY
REBECCA HOSSACK
RICHARD GREEN
Richard Nagy
RICHARD SALTOUN
Riflemaker London
ROBILANT+VOENA
Roca London Gallery
ROSSI ROSSI
SAATCHI GALLERY
SAATCHI YATES
Sadie Coles HQ
Seventeen
SIMON LEE
SIMS REED GALLERY
SKARSTEDT
SPROVIERI
Sprüth Magers
Stephen Friedman Gallery
THE SUNDAY PAINTER
Taymour Grahne Projects
THOMAS DANE GALLERY
Timothy Taylor
UNION
Upsilon Gallery
Victoria Miro
WADDINGTON CUSTOT
WATERHOUSE & DODD
WHITE CUBE
ATHONY WILKINSON

---

Artist Websites
None listed at this time


Art Consultants, Art Advisors and Private Dealers
None listed at this time


Art Services: Appraisers, Framing and Other Services
Amati Instruments Limited (Appraisals & auction house)
Paragon (Print studio and publisher)


Art Organizations and Non-Profit Art Spaces
THE ROBERTS INSTITUTE OF ART
DULWICH PICTURE GALLLERY
HAYWARD GALLERY
Iniva (Institute of International Visual Arts)
Parasol unit
PHOTOFUSION PHOTOGRAPHY CENTRE
THE PHOTOGRAPHERS' GALLELRY
SERPENTINE
THE SHOW ROOM
SOUTHBANK CENTRE
SLG (South London Gallery)
STUDIO VOLTAIRE
welcome collection
Whitechapel Gallery
ZABLUDOWICZ COLLECTION


London Art Museums
The British Museum
the DESIGN MUSEUM
Institute of Contemporary Arts
MUSEUM OF LONDON
THE NATIONAL GALLERY
NATIONAL PORTRAIT GALLERY
RA (Royal Academy of Arts)
TATE
TATE MODERN
V&A (Victoria and Albert Museum)
THE WALLACE COLLECTION


ART GALLERIES IN THE UNITED STATES
Gallery guides for every US state and thirty seven major art cities.

---

About Art-Collecting.com

Art-Collecting.com is an online resource for all art enthusiasts. Art collectors, art travelers and artists will find our comprehensive online Gallery Guides and Museum Guides to be very useful. We feature guides for thirty-seven major art destinations as well as every state. Be sure to look at our Art Fairs Guide and our guides to Miami Art Week and New York Art Fairs which are up online year around.

When exploring around our site you'll find informative articles and guides for specific types of art like Latin American Art, Fine Art Photography and Native American Art. If you're looking for Art Appraisers, Art Advisors & Consultants, Art Auctions or other Art Services we're a good source.

Don't forget to visit our Artist Guides where you'll find links directly to artist websites. Our Painters and Photographers pages are very popular. The guides are very helpful when looking to discover new artists or if you prefer buying art directly from artists.

Here at Art-Collecting.com, we love art as much as you do and are always trying to improve our guides. If you have suggestions or notice listings that should be changed let us know. You can also help by mentioning us to your art friends and to galleries that you visit. Feel free to mention us and post links on your Social Media.

Thanks for stopping by Art-Collecting.com.
Visit our website often and be sure to explore around.
https://art-collecting.com


---

Home | Art Gallery Guides | Museums & Art Centers | Art Appraisals | Art Fairs

Collecting Information | Types of Collecting | Art News | Advertising | How to be Listed

---

Terms of Use | Privacy Policy | Contact

Copyright 2022 by Art-Collecting.com All Rights Reserved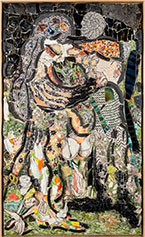 Peter Linde Busk
Available from
Josh Lilly
London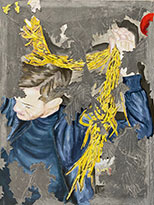 Latifa Echakhch
Available from
Pace London
London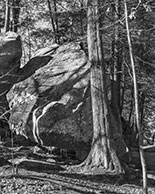 Vanessa Winship
Available from
HUXLEY-PARLOUR
London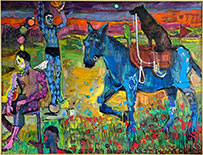 Andrew Salgado
Available from
Beers London
London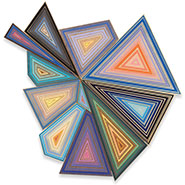 Jason Middlebrook
Light Lines
June 9 - July 23, 2022
Miles McEnery Gallery
New York / Chelsea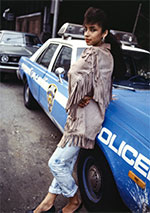 Studio to Stage:
Music Photography from
the Fifties to the Present
June 28 - August 19, 2022
Including: Janette Beckman
Pace Gallery
New York / Chelsea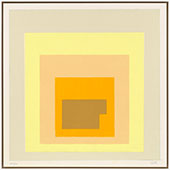 Steve Locke
Exhibition
June 10 - July 17, 2022
Alexander Gray Associates
New York / Chelsea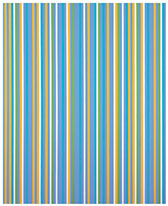 Bridget Riley
Perceptual Abstraction
March 3 - July 24, 2022
Yale Center for British Art
New Haven, CT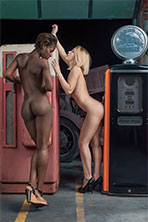 A. K. Nicholas
Photograph, Archival Ink Jet
Zatista.com


Please follow us and share site and guide with your art friends.