FLORIDA ART MUSEUMS
NON-PROFIT ART ORGANIZATIONS & ART CENTERS
Guide to Florida art museums, art centers and non-profit art organizations. For the year 2023, we will be focusing more on these important art venues. Please consider joining us and supporting them whenever you can. The membership benefits are worth it, plus you will be contributing to important local and regional art resources. This guide provides you with links to as many art organization as we know about in the state. If you know of other art organizations that are not listed, please let us know.

For the past 25 years, we've been providing art guides on the Internet, and most are similar to this guide. We do it because galleries, museums, non-profit art organizations, and artists are important, please support them whenever possible.

For this guide to continue, gallery and art organization support is needed. If you have listed in the past, thank you, please renew. If you've never officially listed with us please do so today. Listing information can be found in "About Us" in the top navigation. Individuals can also help by sharing our site with art friends and in Social Media, thanks in advance, it's much appreciated.

Art-Collecting.com provides comprehensive and easy to use gallery and art guides on the Internet. Our guides were created to help you easily discover art in various art communities whether you are visiting them, planning a visit, or living in them. Click on Art Gallery Guides in the top navigation and you'll find art guides for every state and thirty-seven major art cities. Links take you directly to the listed art venue where you can quickly see what showing and going on.

---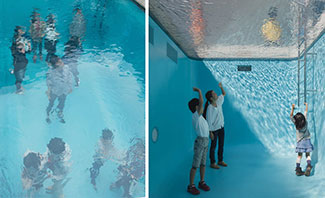 Artwork by Leandro Erlich

PÉREZ ART MUSEUM MIAMI (PAMM)
2100 Biscayne Blvd., Miami, FL 33137, 800-970-2787
* Leandro Erlich: Liminal, November 29 - September 4, 2023
* Carlos Cruz-Diez: Chromosaturation, ongoing

---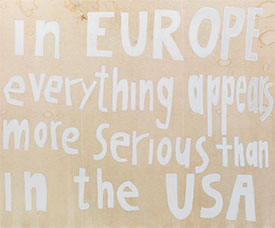 INSTITUTE OF CONTEMPORARY ART, MIAMI (ICA Miami)
4040 NE 2nd Avenue, Miami, FL 33137 (Design District), 305-901-5272
This is a free museum, but you need to reserve a visit time online.
Miami Art Week Hours: Special hours 11am - 6pm.

---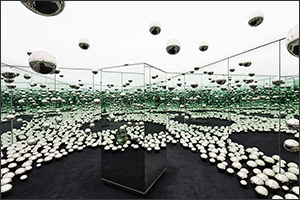 Artwork by Yayoi Kusama

RUBELL MUSEUM
1100 NW 23 Street, Miami, FL 33127, 305-573-6090

Rubell Museum opened their new space in Miami's Allapattah neighborhood in December 2019. The 100,000-Square-Foot campus provides for long-term Installations and special exhibitions drawn exclusively from unparalleled collection of 7,200 works by 1,000 artists built over 54 years. The Rubells created their collection by looking at art, talking with artists, and trusting their instincts. They started collecting 56 years ago when Don was in medical school and Mera was teaching at Head Start, and continue to follow the same practice today, now with their son Jason. They acquired their first work after a studio visit and were only able to do so by paying on a modest weekly installment plan. With Infinity Rooms reopened, the museum now features three major Kusama installations.

---

Florida Art Museums
A.E. Backus Museum & Gallery (Ft. Pierce)
African American Museum of the Arts (DeLand)
Albin Polasek Museum & Sculpture Gardens (Winter Park)
The Baker Museumt (Naples)
Boca Raton Historical Society & Museum (Boca Raton)
Boca Raton Museum of Art (Boca Raton)
Cummer Museum of Art & Gardens (Jacksonville)
Florida Museum of Photographic Arts (Tampa)
Gadsden Arts Center & Museum (Quincy)
The James Museum of Western & Wildlife Art (St. Petersburg)
Lake County Museum of Art (Tavares)
Lightner Museum (Saint Augustine)
The Mennello Museum of American Art - Orlando, FL
Morikami Museum and Japanese Gardens (Delray Beach)
Museum of Art - DeLand (DeLand)
Museum of Arts and Sciences (Daytona Beach)
Museum of Contemporary Art Jacksonville (Jacksonville)
Museum of Fine Arts (St. Petersburg)
Norton Museum of Art (West Palm Beach)
Orlando Museum of Art (Orlando)
Ormond Memorial Art Museum & Gardens (Ormond Beach)
Pensacola Museum of Art
Polk Museum of Art (Lakeland)
Ringling Museum of Art (Sarasota)
Salvador Dali Museum (St. Petersburg )
Southeast Museum of Photography (Daytona Beach)
Tampa Museum of Art (Tampa)
Vero Beach Museum of Art (Vero Beach)

Miami Art Museums
The Bass Museum of Art
Frost Art Museum (Florida International University)
Haitian Heritage Museum
HistoryMiami Museum
Institute of Contemporary Art Miami (ICA)
Jewish Museum of Florida
Lowe Art Museum (U of Miami)
Mennello Museum of American Art (Orlando)
Museum of Art + Design (Miami Dade College, Miami)
Museum of Contemporary Art, North Miami
Pérez Art Museum Miami
Vizcaya Museum & Gardens
Wolfsonian (Florida International University, Miami Beach)

Miami Art Collections
Cisneros Fontanals Art Foundation
de la Cruz Collection
The Margulies Collection at the Warehouse
Rubell Family Collection

University Art Museums and Art Galleries in Florida
Appleton Museum of Art (College Central Florida, Ocala)
The Rollins Museum of Art (Rollins, Winter Park)
Frost Art Museum (Florida International University, Miami)
Harn Museum of Art (U of F, Gainesville)
Lowe Art Museum (U of Miami)
NSU Art Museum (Nova Southeastern University, Fort Lauderdale)
Museum of Art + Design (Miami Dade College, Miami)
Museum of Fine Arts (Florida State University, Tallahassee)
Southeast Museum of Photography (Dayton State College, Daytona Beach)
Contemporary Art Museum (University of South Florida - Tampa)
Wolfsonian (Florida International University, Miami Beach)

Florida Art Centers
621 Gallery (Tallahassee)
Artel Gallery (Pensacola)
ArtSouth (South Miami)
Atlantic Center for the Arts (New Smyrna Beach)
Armory Art Center (West Palm Beach)
Art & Cultural Center of Hollywood
Art Center of Citrus County (Hernando)
Art Center Sarasota
Bakehouse Art Complex (Miami)
The Clay Center of St. Petersburg
Creative Clay Cultural Arts Center (St. Petersburg)
Diaspora Vibe Cultural Arts Incubator (Miami)
Dor Teitelboim Center for Yiddish Culture (Coral Gables)
Edge Zones Art Space (Miami)
Fairchild Tropical Botanic Garden
Leesburg Center for the Arts (Leesburg)
Lighthouse Center for the Arts (Tequesta)
Maitland Art Center
Morean Arts Center (St. Petersburg)
Mount Dora Center for the Arts
Oolite Arts (Miami)
Osceola Arts (Kissimmee)
Sidney & Berne Davis Art Center (Fort Myers)
Venice Art Center (Venice)

Florida Non-Profit Art Organizations
Alliance for the Arts (Fort Myers)
Artist Guild of Manatee (Bradenton)
Arts4All (Tampa)
Arts Council of Southwest Florida
Arts and Cultural Alliance of Sarasota County
ArtSouth (South Miami)
Council on Culture & Arts (Tallahassee)
Cultural Council of Palm Beach County
Florida - Division of Cultural Affairs (Tallahassee)
Florida CraftArt - (St. Petersburg)
Florida Keys Council of the Arts (Key West)
Little Haiti Cultural Complex (Miami)
Locust Projects (Miami)
Miami Dade County Cultural Affairs (Miami)
Naples Art Association (Naples)
The Phototheque (Miami)
Southwest Florida Fine Craft Guild (Cape Coral)
St. Johns Cultural Council (St. Augustine)
United Arts of Central Florida (Maitland)
VitrinaLab Foundation (Miami)
Wellington Art Society (Wellington)
Women in the Visual Arts (Delray Beach)
National YoungArts Foundation (Miami)



FLORIDA ART GALLERY GUIDE

ART MUSEUM GUIDES FOR EVERY STATE

ART GALLERY GUIDES FOR OTHER LOCATIONS
Gallery guides for every state and thirty seven major art cities.

---

About Art-Collecting.com

Art-Collecting.com is an online resource for all art enthusiasts. Art collectors, art travelers and artists will find our comprehensive online Gallery Guides and Museum Guides to be very useful. We feature guides for thirty-seven major art destinations as well as every state. Be sure to look at our Art Fairs Guide and our guides to Miami Art Week and New York Art Fairs which are up online year around.

When exploring around our site you'll find informative articles and guides for specific types of art like Latin American Art, Fine Art Photography and Native American Art. If you're looking for Art Appraisers, Art Advisors & Consultants, Art Auctions or other Art Services we're a good source.

Don't forget to visit our Artist Guides where you'll find links directly to artist websites. Our Painters and Photographers pages are very popular. The guides are very helpful when looking to discover new artists or if you prefer buying art directly from artists.

Here at Art-Collecting.com, we love art as much as you do and are always trying to improve our guides. If you have suggestions or notice listings that should be changed let us know. You can also help by mentioning us to your art friends and to galleries that you visit. Feel free to mention us and post links on your Social Media.

Thanks for stopping by Art-Collecting.com.
Visit our website often and be sure to explore around.
https://art-collecting.com


---

Home | Art Gallery Guides | Museums & Art Centers | Art Appraisals | Art Fairs

Collecting Information | Types of Collecting | Art News | Advertising | How to be Listed

---

Terms of Use | Privacy Policy | Contact

Copyright 2023 by Art-Collecting.com All Rights Reserved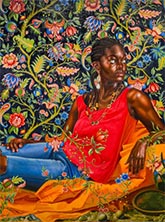 Kehinde Wiley
An Archaeology of Silence
March 18 - October 15, 2023
de Young Museum
San Francisco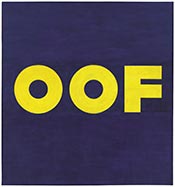 Ed Ruscha / Now Then
Sept 10 - January 13, 2024
MoMA
New York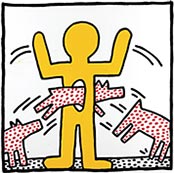 Keith Haring
Art Is For Everybody
May 27 - October 8, 2023
The Broad
Los Angeles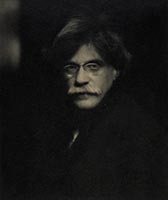 Seeing One Another:
New Views on the
Alfred Stieglitz Collection
Jan 28 - January 1, 2024
Crystal Bridges
Bentonville, AR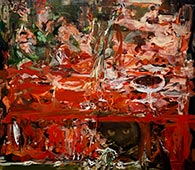 Cecily Brown
Death and the Made
April 4 - December 3, 2023
The Met Fifth Avenue
New York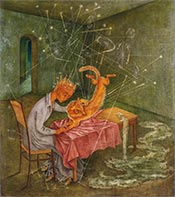 Remedios Varo
Science Fictions
July 29 - November 27, 2024
The Art Institute of Chicago
Chicago, IL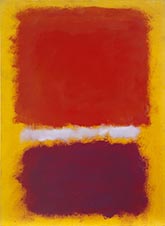 Mark Rothko
Paintings on Paper
Nov 19 - March 31, 2024
The National Gallery of Art
Washington, DC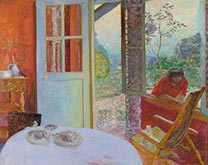 Bonnard's Worlds
Pierre Bonnard (1867–1947)
Nov 5 - January 28, 2024
Kimbell Art Museum
Fort Worth, TX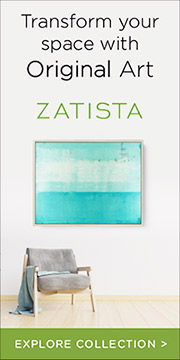 Please follow us and share site and guide with your art friends.