NEW YORK ART APPRAISERS
Listing of professional art appraisers located in New York City and New York state. Having a current art appraisal of the artworks you own is very important in case of damage or loss. We strongly suggest that you always have a up to date appraisal of your art and artworks. That way you will know the artworks value and can contact your insurance agent to make sure the artwork is covered for the correct value.

There are several types of appraisals and they represent different values. A good qualified and professional art appraiser can explain and help you in deciding which type of art appraisal you need. You will also find additional information, on our Art Appraisals page, which features appraisal associations.

Art-Collecting.com provides comprehensive and easy to use gallery and art guides on the Internet. Our guides help you to easily discover art in various art communities whether you are visiting them, planning a visit, or living in them. Click on Art Gallery Guides in the top navigation and you'll find art guides for every state and thirty-seven major art cities. Links take you directly to the listed art businesses so that you can quickly see what's being featured. Explore around and discover the resources we offer, our gallery guides are also very useful for travelers that love art.

For the past 25 years, we've been providing online art and gallery guides. We do it because galleries, museums, non-profit art organizations, and artists are important, please support them whenever possible. Even though we've been around for years, we could use your support. For galleries and art organization that have never listed with us please do so. Listing information can be found in "About Us" in the top navigation. Individuals can also help by sharing our site with art friends and in Social Media, thanks in advance, it would be much appreciated.

---
New York Fine Art Appraisals

American Art Appraisal
240 East 6th Street,
New York, NY 10003
646-657-9699
American Paintings, Drawings & Sculpture: 1800-1950
https://www.americanartappraisal.com/


Bonnie Kagan
Kagan Fine Art Appraisals
233 E 69th Street, Suite 2i
New York, NY 10021
Fine art appraisals for all purposes.
Preparation to sell, 19th & 20th Century expertise, drawings, paintings, sculpture, photographs
212-518-8690
info@kaganart.com
https://www.kaganappraisals.com/


Lorraine Anne Davis, AAA, USPAP
Office in New York
713-278-1584
https://lorrainedavis.com/






Nader Haitian Art Gallery, NY
Haverstraw, NY
845 367-3039
Myriam F. Nader-Salomon is a professional art dealer and appraiser specializing in Haitian Art. In 2014, she joined the American Society of Appraisers and the Association of Online Appraisers. All of her appraisals are compliant with USPAP.
myriamnader2007@aol.com
https://www.naderhaitianart.com/


New York Fine Art Appraisers, Inc.
Jason L. Rahm, ASA
445 Park Avenue, Fl 9
New York, NY 10022
Our exclusive team of highly professional staff appraisers is expert in most categories of the fine and decorative arts, spanning antiquity through the 21st century, and including paintings, prints, works on paper, sculpture, antique furniture, silver, glass and ceramics. New York Fine Art Appraisers has specialized in appraising the fine and decorative arts since 1980. Telephone: 212-772-0319
jason@nyfaa.com
https://nyfaa.com/


SYLVIA LEONARD WOLF INC.
Fine Art Appraisers + Consultants
279 Cooper Lake Road, Bearsville, NY 12409
and 11 Riverside Drive, New York, NY 10023
35 years international experience appraising & consulting for Fine and Decorative art, Couture Clothing, and challenging items for all purposes: Damage & Loss, Insurance, Estate, and litigation support. AAA past president & board member, USPAP certified
845-679-6363 Cell: 646-245-4563
http://www.SylviaLeonardWolf.com/



Art Peritus Advisors & Appraisers
New York, NY
212-566-6626


Constance Kamens Fine Art
New York, NY
212-753-6710


International Art Acquisitions
Rochester, NY
585-264-1440


Michael Cohn Asian Antiquities
New York, NY
212-473-2347


TT Fine Art
New York, NY
917-379-7575



NEW YORK ART GALLERY GUIDE

NEW YORK ART MUSEUMS AND ART CENTERS

ART MUSEUM GUIDES FOR EVERY STATE

ART GALLERY GUIDES FOR OTHER LOCATIONS
Gallery guides for every state and thirty seven major art cities.

---



Data Base of Art Auction Prices and Artist Information
Are you interested in researching an artist or looking for current auction prices?
Mutual Art is a great place to start. They also offer the lowest prices for online appraisals.
They are a well respected source of art information online.

---

About Art-Collecting.com

Art-Collecting.com is an online resource for all art enthusiasts. Art collectors, art travelers and artists will find our comprehensive online Gallery Guides and Museum Guides to be very useful. We feature guides for thirty-seven major art destinations as well as every state. Be sure to look at our Art Fairs Guide and our guides to Miami Art Week and New York Art Fairs which are up online year around.

When exploring around our site you'll find informative articles and guides for specific types of art like Latin American Art, Fine Art Photography and Native American Art. If you're looking for Art Appraisers, Art Advisors & Consultants, Art Auctions or other Art Services we're a good source.

Don't forget to visit our Artist Guides where you'll find links directly to artist websites. Our Painters and Photographers pages are very popular. The guides are very helpful when looking to discover new artists or if you prefer buying art directly from artists.

Here at Art-Collecting.com, we love art as much as you do and are always trying to improve our guides. If you have suggestions or notice listings that should be changed let us know. You can also help by mentioning us to your art friends and to galleries that you visit. Feel free to mention us and post links on your Social Media.

Thanks for stopping by Art-Collecting.com.
Visit our website often and be sure to explore around.
https://art-collecting.com


---

Home | Art Gallery Guides | Museums & Art Centers | Art Appraisals | Art Fairs

Collecting Information | Types of Collecting | Art News | Advertising | How to be Listed


---

Terms of Use | Privacy Policy | Contact

Copyright 2023 by Art-Collecting.com All Rights Reserved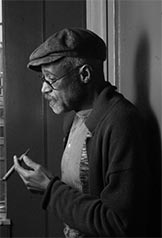 Chester Higgins
Black Pantheon
September 14 - Oct 28, 2023
Bruce Silverstein
New York / Chelsea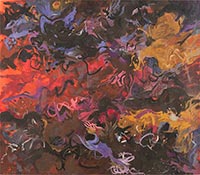 Nancy Genn
Exhibition
Aug 31 - October 12, 2023
David Richard Gallery
New York / Chelsea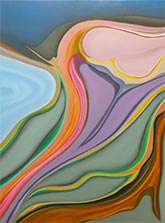 Bethany Czarnecki
A memory, eternal
Sept 8 - October 21, 2023
Massey Klein
New York / Lower East Side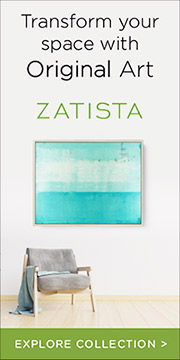 Please follow us and share site and guide with your art friends.