TERMS OF USE

Art-Collecting.com is privately owned company.
This page provides you with Legal Notice on how you can use the information and content of Art-Collecting.com's website. We maintain the site as a service to its visitors, subject to the following "Terms of Use". When you use the website, you accept the Terms of Use; if you do not agree to the Terms of Use you may not use the Site.
Art-Collecting.com reserves the right to modify content on the website and these Terms of Use periodically without prior notice.


Use of Content on the Website
You may view, download, and print contents from the website subject to the following conditions: (1) the content may be used solely for information purposes; (2) the content may be used only for personal use; and (3) You may not republish, distribute, prepare derivative works, or otherwise use the content other than as explicitly permitted herein.

You cannot copy our web content or lists and then publish them on the Internet.


Disclaimer
The authors and publisher of Art-Collecting.com are not engaged in rendering legal or other professional services. If legal advice or other expert assistance is required, the services of a competent attorney or professional person should be sought. In no event shall the authors or the website owner be held responsible or liable for any indirect, direct, incidental, special or consequential damages or costs whatsoever resulting from or related to use of this website.


Copyright Information
Materials on this website are copyrighted and are protected by worldwide copyright laws and treaty provisions. They may not be copied, reproduced, modified, published, uploaded, posted, transmitted, or distributed in any way, without prior written permission from Art-Support.


Links to Third Party Websites
Linked sites featured on Art-Collecting.com are not under the control of Art-Collecting.com and we are not responsible for the content of any linked site or any link contained in a linked site. Art-Collecting.com reserves the right to terminate any link or linking program at any time. If you decide to access any of the third party sites linked to this site, you do this entirely at your own risk.


If you have any questions or need additional information about our company or website, please let us know by contacting us at: info@art-collecting.com or by writing to us.


Mailing Address:
Art-Collecting.com
2201 S Tacoma Way, #212
Tacoma, WA 98409

Telephone:
253-304-2808

Hours: 10:00 - 5:00pm Pacific Standard Time
Tuesday - Friday

Thanks for visiting Art-Collecting.com.

Here at Art-Collecting.com, we love art as much as you do. Please mention us to your friends, to galleries you visit, and feel free to share the site via Twitter, Facebook, Pinterest, Instagram, or other Social Media venues!

---

Home | Art Gallery Guides | Museums & Art Centers | Art Appraisals | Art Fairs

Collecting Information | Types of Collecting | Art News | Advertising | How to be Listed

---

Terms of Use | Privacy Policy | Contact

Copyright 2021 by Art-Collecting.com All Rights Reserved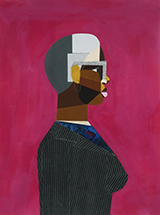 Derrick Adams
Available from
Leslie Sacks Gallery
Santa Monica, CA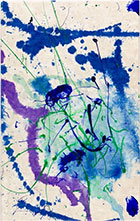 An Urban Conversation
February & March 2021
Including: Sam Francis
Galerie d'Orsay
Boston / Newbury Street



Please follow us and share site and guide with your art friends.