TEXAS ART MUSEUMS
NON-PROFIT ART ORGANIZATIONS & ART CENTERS
Guide to Texas art museums, art centers and non-profit art organizations. For the year 2022, we will be focusing more on these important art venues. Please consider joining us and supporting them whenever you can. The membership benefits are worth it, plus you will be contributing to important local and regional art resources. This guide provides you with links to as many art organization as we know about in the state. If you know of other art organizations that are not listed, please let us know.

For the past 24 years, we've been providing art guides on the Internet, and most are similar to this guide. We do it because galleries, museums, non-profit art organizations, and artists are important, please support them whenever possible.

For this guide to continue, gallery and art organization support is needed. If you have listed in the past, thank you, please renew. If you've never officially listed with us please do so today. Listing information can be found in "About Us" in the top navigation. Individuals can also help by sharing our site with art friends and in Social Media, thanks in advance, it's much appreciated.

Art-Collecting.com provides comprehensive and easy to use gallery and art guides on the Internet. Our guides were created to help you easily discover art in various art communities whether you are visiting them, planning a visit, or living in them. Click on Art Gallery Guides in the top navigation and you'll find art guides for every state and thirty-seven major art cities. Links take you directly to the listed art venue where you can quickly see what showing and going on.

---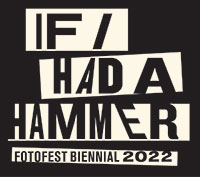 Fotofest Biennial 2022
If I Had a Hammer
September 24 - November 6, 2022

The FotoFest Biennial 2022 central exhibition, If I Had a Hammer, considers the ways artists utilize images to unpack the ideological underpinnings that inspire collective cultural movements around the globe. Together, the twenty-three included artists propose alternative techniques of seeing and engaging with the world, working with both conventional and new media to shed light on the systems that encourage social theories and political imaginaries to become dogma at the click of a shutter or tap of a button. The exhibition borrows its title from Pete Seegar and Lee Hays's 1949 protest song of the same name, which was written as a response to growing ideological divides and violence against progressive artists and thinkers in the U.S. during the era of Red Scare McCarthyism. The FotoFest Biennial 2022 takes place in Houston, at Sawyer Yards in Arts District Houston and throughout the city of Houston. For additional information on FotoFest and events, please visit their website: https://fotofest.org/

---

Texas Art Museums
Amarillo Museum of Art
Amon Carter Museum (Fort Worth)
Arlington Museum of Art
Art Museum of Southeast Texas (Beaumont)
Briscoe Western Art Museum (San Antonio)
The Bryan Museum (Galveston)
Chinati (Marfa)
The Contemporary Austin
Contemporary Arts Museum Houston (Houston)
Dallas Museum of Art
Ellen Noel Art Museum (Odessa)
El Paso Museum of Art
Galveston Arts Center (Galveston)
The Grace Museum (Abilene)
Kimbell Art Museum (Fort Worth)
Longview Museum of Fine Arts
The McNay Art Museum (San Antonio)
The Menil Collection (Houston)
Mexic-Arte Museum (Austin)
Modern Art Museum of Fort Worth
MUSEOBENINI (Marble Falls)
The Museum of Fine Arts Houston (Houston)
Museum of Geometric and MADI Art (Dallas)
Museum of the Southwest (Midland)
Nasher Sculpture Center (Dallas)
The Rothko Chapel (Houston)
San Angelo Museum of Fine Arts - San Angelo, TX
San Antonio Museum of Art
Sid Richardson Museum (Ft. Worth)
Stark Museum of Art (Orange)
Station Museum of Contemporary Art (Houston)
Tyler Museum of Art

University Art Museums and Art Galleries in Texas
Blaffer Art Museum (University of Houston)
The Blanton Museum of Art (Austin)
The Gallery at UTA (University of Texas at Arlington)
Harry Ransom Center (University of Texas at Austin)
Mayborn Museum (Baylor University Waco)
Meadows Museum (Southern Methodist University, Dallas)
Museum of the Big Bend (Sul Ross State University, Alpine)
Museum of Texas Tech University (Lubbock)
University of North Texas Art Galleries (Denton)
The Wittliff Collection (San Marcos)

Texas Art Centers
Art Centre of Plano (Plano)
Art Center of Waco (Waco)
Artpace (San Antonio)
Bath House Cultural Center (Dallas)
Blue Star Contemporary (San Antonio)
Bosque Art Center (Clinton)
Creative Arts Center of Dallas
Dallas Contemporary
DiverseWorks (Houston)
Documentary Arts (Dallas)
Eye of the Dog Art Center (San Marcos)
Fort Bend Art Center
Guadalupe Cultural Arts Center (San Antonio)
Houston Center for Contemporary Craft
Houston Center for Photography (Houston)
Irving Arts Center (Irving)
The Kemp Center For The Arts (Wichita Falls)
Laredo Center for the Arts
Latino Cultural Center (Dallas)
Lawndale Art Center (Houston)
Live Oak Art Center (Columbus)
The Mac (Dallas)
Mesquite Arts Center (Mesquite)
Nasher Sculpture Center (Dallas)
National Center for American Western Art (Kerrville)
Oak Cliff Cultural Center (Dallas)
Orange Show Center for Visionary Art (Houston)
Russell Farm Art Center (Burleson)

Texas Non-Profit Art Organizations
Art Groups DFW
ArtUs Co (Austin)
Arts Council of Fort Worth & Tarrant County
Aurora Picture Show (Houston)
Austin Visual Arts Association (Austin)
Central Texas Watercolor Society (Waco)
The Craft Guild (Dallas)
Dallas Area Fiber Artists
The Dallas Arts District
Fort Worth Weavers Guild
FotoFest (Houston)
Houston Arts Alliance
Irving Art Association (Irving)
National Association of Latino Arts and Culture (San Antonio)
Plano Art Association (Plano)
Pastel Society of the Southwest (Plano)
Project Row Houses (Houston)
Southwest Water Color Society (Dallas)
Texas Commission on the Arts
Texas Photographic Society
Texas Society of Sculptors
Texas Sculpture Association (Dallas)
Texas Visual Arts Association (Dallas)
Women & Their Work (Austin)
Women in the Visual and Literary Arts (Houston)



DALLAS GALLERY GUIDE

HOUSTON GALLERY GUIDE

TEXAS GALLERY GUIDE

ART MUSEUM GUIDES FOR EVERY STATE

ART GALLERY GUIDES FOR OTHER LOCATIONS
Gallery guides for every state and thirty seven major art cities.

---

About Art-Collecting.com

Art-Collecting.com is an online resource for all art enthusiasts. Art collectors, art travelers and artists will find our comprehensive online Gallery Guides and Museum Guides to be very useful. We feature guides for thirty-seven major art destinations as well as every state. Be sure to look at our Art Fairs Guide and our guides to Miami Art Week and New York Art Fairs which are up online year around.

When exploring around our site you'll find informative articles and guides for specific types of art like Latin American Art, Fine Art Photography and Native American Art. If you're looking for Art Appraisers, Art Advisors & Consultants, Art Auctions or other Art Services we're a good source.

Don't forget to visit our Artist Guides where you'll find links directly to artist websites. Our Painters and Photographers pages are very popular. The guides are very helpful when looking to discover new artists or if you prefer buying art directly from artists.

Here at Art-Collecting.com, we love art as much as you do and are always trying to improve our guides. If you have suggestions or notice listings that should be changed let us know. You can also help by mentioning us to your art friends and to galleries that you visit. Feel free to mention us and post links on your Social Media.

Thanks for stopping by Art-Collecting.com.
Visit our website often and be sure to explore around.
https://art-collecting.com


---

Home | Art Gallery Guides | Museums & Art Centers | Art Appraisals | Art Fairs

Collecting Information | Types of Collecting | Art News | Advertising | How to be Listed

---

Terms of Use | Privacy Policy | Contact

Copyright 2022 by Art-Collecting.com All Rights Reserved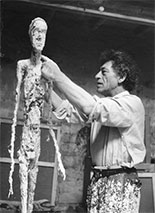 Alberto Giacometti:
Toward the Ultimate Figure
Nov 13 - February 12, 2023
Photo by Ernst Scheidegger
Museum of Fine Arts
Houston, TX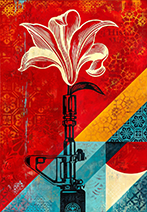 Shepard Fairey
Backward Forward
Sept 25 - July 23, 2023
Dallas Contemporary
Dallas, TX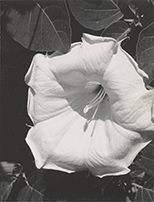 Georgia O'Keeffe
Photographer
Through November 6, 2022
Denver Art Museum
Denver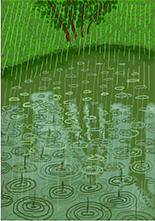 David Hockney
The Arrival of Spring
Aug 20 - January 9, 2022
Art Institute of Chicago
Chicago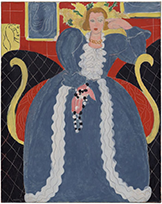 Matisse in the 1930s
Oct 20 - January 29, 2023
Only U.S. Venue
Philadelphia Museum of Art
Philadelphia, PA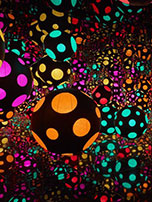 Yayoi Kusama
One With Eternity
Through November 27, 2022
Hirshhorn Museum
Washington, DC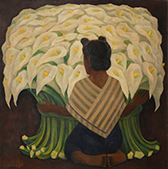 Diego Rivera's America
Through January 3, 2023
SFMOMA
San Francisco








Please follow us and share site and guide with your art friends.