COLLECTING
ASIAN ART
Resource for collecting Asian art, either contemporary or traditional Asian art. In the months ahead we will be updating this page to include sections on Traditional Asian Art and another on Contemporary Asian Art. If you would like to contribute, please contact us. We'd like additional resources and articles on topics related to Asian Art. This page contains information on how to collect fine art from Asia and galleries or art dealers specializing in Asian Art. Also, further down the page, you'll find additional resource links related to collecting Asian Art.


Galleries | Articles | Museums | Books | Magazines | Resources | Blogs

---

GALLERIES AND DEALERS SPECIALIZING IN ASIAN ART
Alberts - Langdon, Inc. - Boston, MA
Andrew Bae Gallery - Chicago, IL
Asian Art Now - Portland, OR
Azuma Gallery - Seattle, WA
Berwald Oriental Art - London
Castle Fine Art - Del Mar, CA
Chambers Fine Art - New York, NY
Elizabeth Wang Gallery - New York, NY
Francesca Galloway - London
Hanga Ten - London
Kagedo Japanese Art - Bellingham, WA
Kaikodo - New York, NY
Kapoor Galleries - New York
Onishi Gallery - New York, NY
Pucker Gallery - Boston, MA
Scholten Japanese Art - New York, NY
Sundaram Tagore Gallery - New York and Hong Kong
Tokaido Arts - San Francisco



ARTICLES ABOUT COLLECTING ASIAN ART
None featured at this time



MUSEUMS SPECIALIZING IN ASIAN ART
Asian Art Museum - San Francisco, CA
The Crow Museum of Asian Art - Dallas, TX
Seattle Asian Art Museum
The Wing Luke Asian Museum - Seattle, WA

ASIAN ART DEPARTMENTS IN MAJOR MUSEUMS
Asian Art - The Met
Asian Art - Denver Art Museum



BOOKS ABOUT SPECIFIC TYPES OF ASIAN ART
For the most recent books check with a local bookstores or one of the ART BOOKSTORES around the country. POWELL'S BOOKS in Portland, OR is a very good source for new and used art books. Your local library can also be used as a resource for research and discovering art books.



MAGAZINES ABOUT ASIAN ART AND ART IN GENERAL
Arts Of Asia
Orientations
Art Asia Pacific
ARTnews
Art & Antiques



ONLINE ART RESOURCES
Asianart.com - Online Journal for Asian Art
Asia Society General Asia Resource
China Institute - General Cultural Information
Japan Society - Art, Culture and Education Information



BLOGS ABOUT ASIAN ART
If you know of any blogs please let us know


We need your help in making this resource better and more useful to collectors of Asian Art. How about contributing an article about collecting or some interesting information about the art form. We could use your subject specific expertise and we're open to ideas on how to make this page more useful to visitors. If you're interested in volunteering some time please contact us.

---

Thanks for visiting Art-Collecting.com.

Here at Art-Collecting.com, we love art as much as you do. Please mention us to your friends, to galleries you visit, and feel free to share the site via Twitter, Facebook, Pinterest, Instagram, or other Social Media venues!

---

Home | Art Gallery Guides | Museums & Art Centers | Art Appraisals | Art Fairs

Collecting Information | Types of Collecting | Art News | Advertising | How to be Listed

---

Terms of Use | Privacy Policy | Contact

Copyright 2023 by Art-Collecting.com All Rights Reserved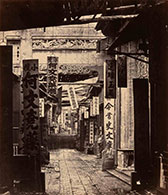 Power and Perspective:
Early Photography in China
Through April 2, 2023
Peabody Essex Museum
Salem, MA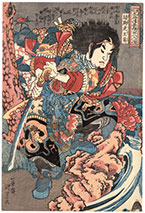 Utagawa Kuniyoshi
Available from
Tokaido Arts
San Francisco, CA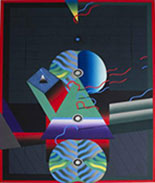 Akira Kurosaki
Available from
Azuma Gallery
Seattle, WA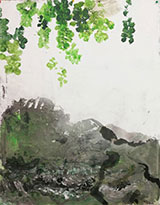 Yan Shanchun
Available from
Chambers Fine Art
New York, NY



Please follow us and share site and guide with your art friends.