NEW JERSEY ART GALLERIES
New Jersey art galleries and gallery guide, featuring fine art galleries, artists, art consultants, and other art services located in New Jersey. The art galleries feature contemporary art and traditional fine art, paintings, prints, sculpture, fine art photography, and other types of visual art. If you're interested in collecting art or just viewing art while in New Jersey, these are some of the art galleries and art resources that you should visit.

Art-Collecting.com provides comprehensive and easy to use gallery and art guides on the Internet. Our guides help you to easily discover art in various art communities whether you are visiting them, planning a visit, or living in them. Click on Art Gallery Guides in the top navigation and you'll find art guides for every state and thirty-seven major art cities. Links take you directly to the listed art businesses so that you can quickly see what's being featured. Explore around and discover the resources we offer, our gallery guides are also very useful for travelers that love art.

For the past 25 years, we've been providing online art and gallery guides. We do it because galleries, museums, non-profit art organizations, and artists are important, please support them whenever possible. Even though we've been around for years, we could use your support. For galleries and art organization that have never listed with us please do so. Listing information can be found in "About Us" in the top navigation. Individuals can also help by sharing our site with art friends and in Social Media, thanks in advance, it would be much appreciated.

---
NEW JERSEY GALLERY GUIDE

Bedminster Art Galleries





The Connoisseur Gallery, Inc.
The Connoisseur was founded 43 years ago in Bernardsville, NJ, now celebrating its 44th anniversary in Bedminster, NJ. We represent contemporary artists, Tracy Pollock, Nick Savides, Anna Wainright and Rhoda Yanow. With a history specializing in 18th - early 20th century American art - buying and selling. Works of Johann Berthelsen, Frank Wayland Fellows, Lee W. Hughes, and more. Serving the avid art collector and art enthusiast. An hour from New York City. Location: 2493 Lamington Rd., Bedminster, NJ 07921, telephone: 908-375-8385. website: http://cfineart.com/



Boonton Art Galleries





Speakeasy Art Gallery
Speakeasy Art Gallery has set a new standard in the Morris County area for showcasing contemporary art by local and international contemporary artists. The gallery aims to exhibit artists who posses integrity, originality and a desire to evolve the arts further. Those who posses an enthusiastic passion for the arts will find Speakeasy Art Gallery to be an accessible and welcoming environment." Other services provided by the gallery include; youth and adult art classes, custom picture framing, live performances and events. Location: 816 Main Street, Boonton, NJ 07005, telephone: 973-557-8268, website: https://speakeasyart.wixsite.com/speakeasyart



Jersey City Art Galleries
Deep Space Gallery
Gallerie Hudson
Jonathan LeVine Projects
Novado Gallery
Scott Eder Gallery
Smush Gallery
Art Organizations & Other Art
Curious Matter
Mana Contemporary



Lambertville Art Galleries





Highlands Art Gallery
Highlands Art Gallery is located in beautiful downtown Lambertville, New Jersey - one of America's prettiest towns. The gallery carries an exceptional selection of representational oil paintings and sculpture by notable, living artists from around the country - ideal for seasoned collectors as well as new art purchasers. Gallery hours are Wednesday and Thursday 11-6pm; Friday and Saturday 11-9pm; and Sunday Noon-6pm. Location: 41 N. Union Street, P.O. Box 269, Lambertville, NJ 08530, Telephone: 908-766-2720, website: https://www.highlandsartgallery.com/

A Mano Galleries
Haas Gallery



Newark Art Galleries
Akwaaba Gallery
Art Organizations & Other Art
Express Newark
Gallery Aferro
GlassRoots Studio
Index Art Center
Newark Museum
The New Jersey Historical Society
Paul Robeson Galleries



Other Galleries in New Jersey





Gallery 270
Founded in 1998, caters to experienced and novice collectors seeking an increasingly rare quality in the field - value. The gallery exists to serve its community while fostering an appreciation for, and the desire to own, the work of distinguished photographers of the 20th Century and the emergent photographers of the 21st Century. We emphasize modern photographers employing traditional processes, where the hand of the artist is so much more intimately engaged. Location: Bergen County Camera, 270 Westwood Avenue, Westwood, NJ 07675, telephone: 201-358-5076, website: https://gallery270.com/






Hamilton Street Gallery
The gallery is located in downtown Bound Brook, NJ, and is an exhibition space for contemporary visual art. All media is considered and we encourage work that is new and experimental. We feature 6 or 7 annual group exhibits, some of which will be juried and curated some by guest curators. Shows will run between 6 and 8 weeks. They will be thematic and versatile in nature, ranging from whimsical to the audacious. Also, we hope to stimulate the creative pulse of the community by conveying an atmosphere in which to experience a focused, personal and enriching engagement with art. Location: 6 Hamilton Street, Bound Brook, NJ 08805, telephone: 732-748-2092, website: http://www.hamiltonstreetgallery.com/


Evalyn Dunn Gallery (Westfield)
Gallery 14 (Hopewell)
MK Apothecary (Collingswood)
Mostly Glass Gallery (Englewood)
Parlor Gallery (Asbury Park)
Roig Collection (Hoboken)
Schmidt Dean Gallery (Cherry Hill)
Stillwell House Fine Art & Antiques (Red Bank)
Wentworth Gallery (Short Hills & Atlantic City)
Art Organizations & Other Art
Alfa Art Gallery (New Brunswick)
Bergen Museum of Art & Science (Hackensack)
Grounds for Sculpture (Hamilton)
Hiram Blauvelt Art Museum (Oradell)
Hunterdon Art Museum (Clinton)
Montclaire Art Museum
Morris Museum (Morristown)
The Noyes Arts Garage of Stockton University (Atlantic City)
Noyes Museum of Art (Oceanville)
Pierro Gallery of South Orange (South Orange)
Princeton University Art Museum (Princeton)
Visual Arts Center of New Jersey (Summit)

---

Artist Websites





Tobe A. Roberts IV
As a fine art photographer, abstract artist, and art curator I continuously seek out resplendent beauty and story in my environment, making it a memory to share and evoking tranquility. My fine art photography focuses mostly on the richness of bold colors, nature, landscapes, and equine souls. I like to build my portfolio with images that inspire and evoke emotions. I believe art has energetic resonance and the colors we select can move us and heal. Lives in New Jersey, email: windwatercloud@gmail.com, website: https://www.windwatercloud.com/






Philip J. Carroll - Paintings
I do not choose the subjects that I paint they choose me I just happen upon them in my endless wandering for inspiration and they appear when I least expect them. Although I have painted landscapes in oils of city scenes and stop lights in an urban setting. I find I am drawn in later life back to my roots that of landscape and as I have always done still life. My most recent forays have been to Maine and Nova Scotia places I have always wanted to paint and now have the luxury of doing so. I am drawn to the scenery as many artists have been in the past and will be in future. Located in New Jersey, website: https://www.philipcarroll.com/


Marco Cutrone - Paintings
Andrew Prokos - Photography
Tony Schwab - Paintings



Art Advisors, Curators & Private Galleries
Designs for Tranquility
Parlor Gallery (Asbury Park)
Wind Water Cloud Art & Consulting



Appraisers, Framing and Other Art Services





Zatista Contemporary and Fine Art
Is the leading destination to buy original art online, giving you unrivalled access to exclusive collections from all over the world. With over 4000 highly curated works from the most talented emerging and established artists, Zatista provides access to the types of works previously only available to seasoned collectors. Buying online with Zatista is easy with their complimentary art consultation, certificates of authenticity and a buyer guarantee that allows you to try art in your home with free returns (as well as free shipping within the US for all purchases). Their platform makes it fun to discover art you love, with an experience so unique it's like you are right there in front of it. Browse the collections


Art Now Management - Career guidance for artists
Crozier - Fine Art Storage


NEW JERSEY ART MUSEUMS AND ART CENTERS

NEW YORK ART GALLERIES

ART GALLERY GUIDES FOR OTHER LOCATIONS
Gallery guides for every state and thirty seven major art cities.

---

About Art-Collecting.com

Art-Collecting.com is an online resource for all art enthusiasts. Art collectors, art travelers and artists will find our comprehensive online Gallery Guides and Museum Guides to be very useful. We feature guides for thirty-seven major art destinations as well as every state. Be sure to look at our Art Fairs Guide and our guides to Miami Art Week and New York Art Fairs and Los Angeles Art Fairs which are up online year around.

If you're looking for Art Appraisers, Art Advisors & Consultants, Art Auctions or other Art Services we're a good source. Our Artist Guides is where you find links directly to artist websites. Our Painters and Photographers guides are very popular. You'll discover new artists and that you can buy directly from or be referred to galleries representing their art.

Thanks for stopping by Art-Collecting.com.
Visit our website often and be sure to explore around.
https://art-collecting.com


---

Home | Art Gallery Guides | Museums & Art Centers | Art Appraisals | Art Fairs

Collecting Information | Types of Collecting | Art News | Advertising | How to be Listed

---

Terms of Use | Privacy Policy | Contact

Copyright 2023 by Art-Collecting.com All Rights Reserved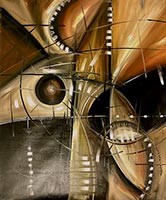 Moses Salihou
Available from
Novado Gallery
Jersey City, NJ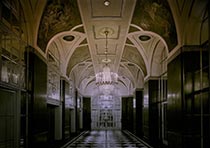 Michael Massaia
Endings
Through July 31, 2023
Gallery Two Seventy
Westwood, NJ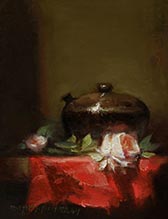 Margret Short
Available from
Highlands Art Gallery
Lambertville, NJ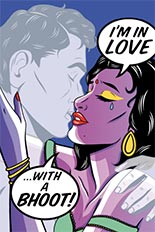 Maria Qamar
Bloody Phool
May 3 - June 10, 2023
Richard Taittinger Gallery
New York / Lower Eastside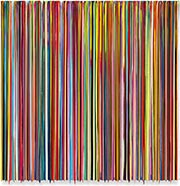 Markus Linnenbrink
Everythingbetweenthesunandthedirt
June 8 - July 22, 2023
Miles McEnery Gallery
New York / Chelsea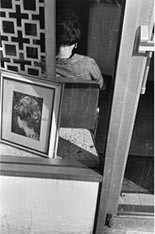 Lee Friedlander
Framed by Joel Coen
May 13 - July 24, 2023
Luhring Augustine
New York / Chelsea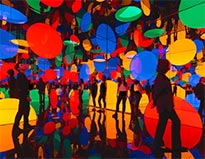 Yayoi Kusama
I Spend Each Day Embracing Flowers
May 11 - July 21, 2023
David Zwirner
New York / Chelsea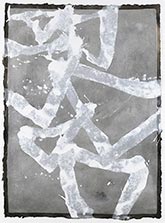 Marc Katano
Longhand
May 13 - June 24, 2023
Leslie Sacks Gallery
Santa Monica, CA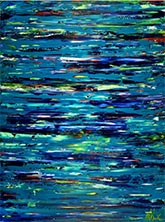 Nestor Toro
Painting, Acrylic on Canvas
Zatista.com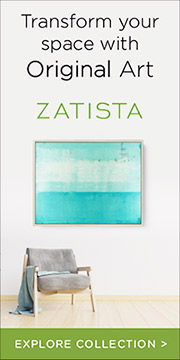 Please follow us and share site and guide with your art friends.