PARIS ART GALLERIES
This is our online Paris gallery guide featuring selected galleries in Paris, France. The art galleries listed feature primarily contemporary art but some offer traditional fine art, prints, sculpture, fine art photography, and other types of visual art. If you're at all interested in collecting art or just viewing art while in Paris, these are some of the art galleries you will want to visit.

The art world has been struck by the worldwide COVID-19 pandemic, and it will face a variety of challenges once venues reopen and attempt to get back to normal. We want you to know that Art-Collecting.com will continue to provide art guides and information as we have for the past 22 years, as museums, galleries, non-profit art organizations, and others adapt and move through this crisis. Choose an ART GALLERY GUIDE that interests you, and you'll quickly see how easy we've made it for exploring the visual arts online.

We're looking for assistance from YOUR art community; people who can be the eyes and ears for what's happening in your Paris. It's easy, just look it over this guide and let us know what should be added or removed. We'd like to make this an informative and useful guide for Paris and for visitors to France. Let's work together, so we can create even better and more accurate online art guides. VOLUNTEER INFORMATION

We sincerely hope that you, your family and friends will stay healthy during this emergency. Please take care of yourself, and think about how you might be inspired to help others.

For antiques we suggest the Carré Rive Gauche neighborhood. With proximity to the Musée du Louvre, the Musée d'Orsay and the Musée des Arts Décoratifs it has created strong bonds with antique dealers and is where to look for older works of art, furniture, design, etc.

Art-Collecting.com provides the most comprehensive and easiest to use gallery guides for the United States. Our guides were created to help you easily discover art in various art communities whether you are visiting them, planning a visit, or living in them. Click on Art Gallery Guides in the top navigation and you'll find art guides for every state and thirty-seven major art cities. Each guide is divided into sections and organized in geographic locations. Links take you directly to the listed art businesses where you can quickly see what showing and going on.

---
Paris Gallery Guide
1831 Art Gallery
A. galerie
Air de Paris
Almine Rech
Anne de Villepoix
Art : Concept
Arts d'Australie
Artheme Galerie
Backslash Gallery
Baudoin Lebon
Berthet-Aittouarès
Campoli Presti Paris
Carpenters Workshop Gallery
Éric Hussenot
Espace Gallerie
Gagosian Gallery
DZ Galerie Paris
Galerie 1900-2000
Galerie Alberta Pane
Galerie Alexis Lartique
Galerie Anne Barrault
Galerie Arnoux
Galerie Balice Hertling
Galerie Bayart
Galerie Bernard Jordan
Galerie Berthet-Aittouarès
Galerie Binôme
Galerie Camera Obscura
Galerie Catherine Putman
Galerie Celal
Galerie Chantal Crousel
Galerie Christian Berst
Galerie Christophe Gaillard
Galerie Claude Bernard
Galerie Claude Samuel
Galerie Da-End
Galerie Templon
Galerie de l'Europe
Galerie des Modernes
Galerie Derouillon
Galerie Dix9
Galerie Dominique Fiat
Galerie Duboys
Galerie Dukan
Galerie Enviedart
Galerie Esther Woerdefoff
Galerie Eva Hober
Galerie Eva Meyer
galerie frank elbaz
Galerie Gabrielle Laroche
Galerie Géraldine Banier
Galerie Gimpel & Müller
Galerie Hegoa
Galerie Imane Farès
Galerie Isabelle Gounod
Galerie Jean Brolly
Galerie Jean-Francois Cazeau
Galerie Jerome Poggi
Galerie Jocelyn Wolff
Galerie Joseph Tang
Galerie Karsten Greve
Galerie La Forest Divonne
Galerie Lahumière
Galerie Laurent Godin
Galerie Lefebvre & Fils
Galerie Lelong
Galerie Les filles du calvaire
Galerie Maeght
Galerie Maria Wettergren
Galerie Marian Goodman
Galerie Martel Greiner
Galerie Marine Aboucaya
Galerie Mathgoth
Galerie Max Hetzler
Galerie Melanie Rio
Galerie Mermoz
Galerie Métanoïa
Galerie Mini Masterpiece
Galerie Mitterrand
Galerie Natalie Boldyreff
Galerie Nathalie Obadia
Galerie Neel
Galerie Odile Ouizeman
Galerie Olivier Waltman
Galerie Oneiro
Galerie Paris-Beijing
Galerie Patricia Dorfman
Galerie Perrotin
Galerie Piece Unique
Galerie Polaris
Galerie Rauchfeld
Galerie Richard
Galerie Seine 51
Galerie Stanislas Bourgain
Galerie Sultana
Galerie Thaddaeus Ropac
Galerie VU
Galerie Zürcher
Gallery Magda Danysz
Green Flowers Art
Gaudel de Stampa
GDM...
Helene Bailly Gallery
immanence
In Situ
Jean-Baptiste Bacquart
Jeanne Bucher Jaeger
Jousse Entreprise
kamel mennour
Laffanour Galerie Downtown
La galerie Akié Arichi
La Galerie Particulière
Laurence Esnol Gallery
Le Bal
Lebenson Gallery
le cabinet d'amateur
Lévy Gorvy
Loevenbruck
Louise Alexander Gallery
Ma Galerie
Magda Danysz Gallery
Magnin-A
Marcelle Alix
Michele Hayem Gallery
Michel Rein
Mor.Charpentier
Natalie Seroussi
Opera Gallery
Pascaline Mulliez
Pascassio Manfredi
Peter-Freeman, Inc.
Photo 12 Galerie
Praz-Delavallade Paris
Semiose
Sit Down
Suzanne Tarasieve
ToolsGalerie
Tornabuoni Art
Valentin Paris
Xippas Gallery
Vallois
Vincent Lécuyer

---

Artist Websites
None listed at this time


Art Consultants, Art Advisors and Private Dealers
Elegant Century Art, Inc.


Art Services: Appraisers, Framing and Other Services
None listed at this time


Paris Art Museums
Cartier Foundation for Contemporary Art
Centre Georges Pompidou
Espace Dali
Musée d'Art Moderne
Musée du Louvre
Musée d'Orsay
Musée Picasso
Musée Rodin
Palais de Tokyo



ART GALLERIES IN THE UNITED STATES
Gallery Guides for the major US art cities and every state.

---

About Art-Collecting.com

Art-Collecting.com is an online resource for all art enthusiasts. Art collectors, art travelers and artists will find our comprehensive online Gallery Guides and Museum Guides to be very useful. We feature guides for thirty-seven major art destinations as well as every state. Be sure to look at our Art Fairs Guide and our guides to Miami Art Week and New York Art Fairs which are up online year around.

When exploring around our site you'll find informative articles and guides for specific types of art like Latin American Art, Fine Art Photography and Native American Art. If you're looking for Art Appraisers, Art Advisors & Consultants, Art Auctions or other Art Services we're a good source.

Don't forget to visit our Artist Guides where you'll find links directly to artist websites. Our Painters and Photographers pages are very popular. The guides are very helpful when looking to discover new artists or if you prefer buying art directly from artists.

Here at Art-Collecting.com, we love art as much as you do and are always trying to improve our guides. If you have suggestions or notice listings that should be changed let us know. You can also help by mentioning us to your art friends and to galleries that you visit. Feel free to mention us and post links on your Social Media.

Thanks for stopping by Art-Collecting.com.
Visit our website often and be sure to explore around.
https://art-collecting.com


---

Home | Art Gallery Guides | Museums & Art Centers | Art Appraisals | Art Fairs
Collecting Information | Types of Collecting | Art News | Advertising | How to be Listed

---

Terms of Use | Privacy Policy | Contact
Copyright 2021 by Art-Collecting.com All Rights Reserved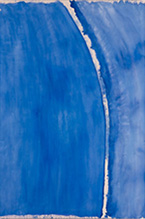 Günther Uecker
Lichtbogen
Oct 22 - January 23, 2021
Lévy Gorvy
Paris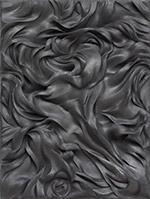 Xavier Robles de Medina
Available from
Praz-Delavallade
Paris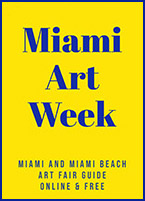 Miami Art Week
December 2020
Virtual and Live Events
Guide Online Year Around
Miami & Miami Beach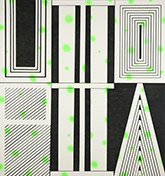 John Phillip Abbott
Available from
Xippas Gallery
Paris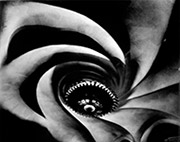 Eikoh Hosoe
Available from
Baudoin Lebon
Paris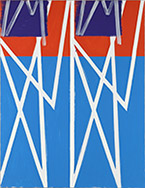 Bernard Piffaretti
Available from
galerie frank elbaz
Paris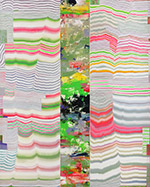 KIM Young-Hun
Available from
Galerie Richard
Paris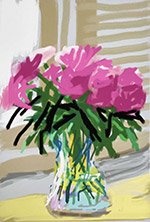 David Hockney
Available from
Leslie Sacks Gallery
Santa Monica, CA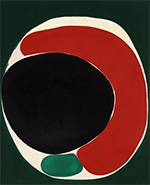 Jules Olitski
Exhibition
Nov 7 - January 30, 2021
Yares Art
New York / Midtown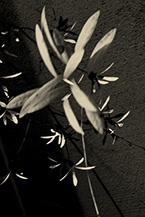 Paul Cupido
Exhibition
Dec 16 - February 27, 2021
Danziger Gallery
New York / Upper East Side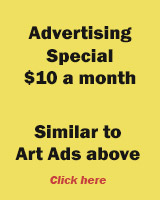 Please follow us and share this guide with your art loving friends.