MARYLAND ART GALLERIES
Maryland art gallery guide and listing of fine art galleries located in Maryland. The art galleries feature contemporary art, traditional fine art, glass art, prints, sculpture, fine art photography and other types of visual art. If you are interested in collecting art or would like to purchase art, these are art galleries where you can find artwork in Maryland.

The reopening of the United States is underway, and we want you to know that Art-Collecting.com will continue to provide your community with art guides as we have for the past 22 years. We do this because galleries, museums, non-profit art organizations, and artists are important. We urge you to support them whenever possible. COVID-19 is still a dangerous threat, so practice safe distancing, wash your hands and take other protective measures so that we can continue to open our country safely.

We sincerely hope that you, your family and friends will stay healthy during this time. Please take care of yourself, and think about how you might be inspired to help others. Be sure to call any art venues before attempting to visit them.

Art-Collecting.com provides the most comprehensive and easiest to use gallery guides on the Internet. Our guides were created to help you easily discover art in various art communities whether you are visiting them, planning a visit, or living in them. Click on Art Gallery Guides in the top navigation and you'll find art guides for every state and thirty-seven major art cities. Each guide is divided into sections and organized in geographic locations. Links take you directly to the listed art businesses where you can quickly see what showing and going on.

Artist Websites
Art Consultants, Art Advisors and Private Dealers
Appraisers, Framing and Other Art Services
Maryland Art Museums and Non-Profit Art Organizations

---

Maryland Gallery Guide


Annapolis Art Galleries
Annapolis Marine Art Gallery
McBride Gallery
MFA Circle Gallery
Art Organization & Alternative Spaces
Easy Street Gallery
Maryland Federation of Art - Circle Gallery
Maryland Hall


Baltimore Art Galleries


Bethesda Art Galleries
Bethesda Fine Art
Curator's Office
Fraser Gallery
Waverly Street Gallery
Wentworth Gallery
Art Organization & Alternative Spaces
Bethesda Up - Gallery B


Chestertown Art Galleries & Studios
The Artist's Gallery
Robert Ortiz Studios
Hegland Glass
Les Poissons Gallery
Massoni Art
Rob Glebe Design
Tish Fine Art Plus
Art Organization & Alternative Spaces
Art on High
Kohl Gallery (Washington College)
River Arts Chestertown


Other Maryland Art Galleries





VisArts
VisArts at Rockville is a dynamic, nonprofit arts center dedicated to engaging the community in the arts and providing opportunities for artistic exploration, education and participation. Through educational programming, gallery exhibitions and a resident artist program, VisArts provides children, teens and adults with opportunities to express their creativity and enhance their awareness of the arts. Location: 155 Gibbs Street, Rockville, MD 20850, telephone: 301-315-8200, website: https://www.visartscenter.org/


Adah Rose Gallery (Kensington)
Artcraft (Savage)
Art Frame Print (Aberdeen)
Art Whino Gallery (National Harbor)
Artcraft (Savage and National Harbor)
Artists' Gallery (Ellicott City)
Bishop's Stock (Snow Hill)
Merritt Gallery (Chevy Chase and Haverford)
Towson Arts Collective (Towson)
Troika Gallery Fine Art Studio (Easton)

Art Organization & Alternative Spaces
Academy Art Museum (Easton)
African Art Museum of Maryland (Columbia)
Allegany Arts Council (Cumberland)
Annmarie Sculpture Garden & Arts Center (Solomons)
Art League of Ocean City
BlackRock Center for the Arts (Germantown)
Cecil County Arts Council (Elkton)
Charles County Arts Alliance (La Plata)
Chesapeake Arts Center (Brooklyn Park)
The Delaplaine Arts Center (Frederick)
Dorchester Arts Center (Cambridge)
Frederick Arts Council (Frederick)
Garrett County Arts Council (Oakland)
Glenstone Museum (Potomac)
Howard County Arts Council (Ellicott City)
Kent Island Federation of Arts, Inc. (Stevensville)
Montpelier Arts Center (Laurel)
The Montpelier Center for Arts and Education (Montpelier)
Maryland Federation of Art (Baltimore / Annapolis)
Mattawoman Creek Art Center
Museum of Fine Art Washington County (Hagerstown)
Pyramid Atlantic Art Center (Silver Springs)
Queen Anne's County Center for the Arts (Centreville)
St. Mary's County Arts Council (Leonardtown)
Strathmore (North Bethesda)
University of Maryland Art Gallery (College Park)
Ward Museum (Salisbury University, Salisbury)
Washington County Arts Council (Hagerstown)
Worcester County Arts Council (Berlin)
VisArts (Rockville)

---

Artist Websites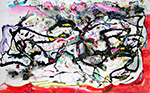 Wilbur M. Reeling - Paintings
My Abstract art is an alternative way for me to express my visual language of form, color and line to create a composition that places greater emphasis on a visual sensation than on a depiction of recognizable, realistic objects. Most of my paintings are done using pigmented paints that I hand grind and mix with special mediums to form my own unique color palette. Abstraction itself has been my subject matter for decades. Not an easily understood expression of painting, the observers must be able to comprehend and struggle for meaning in what is said, what is implied, and what is never completely described. Artworks available directly from the Artist, 443-252-5985. Website: https://www.wilburmreeling.com/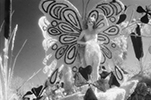 Tony Zaza - Photography & Paintings
The inkjet prints on fine art paper covering a wide array of subjects from landscape and circus to ballet and cityscapes: views from America and Europe. Hand-made photo enlargements on Silver Gel, watercolor, rice papers are available upon request. If you have any questions, please feel free to contact us. You can email directly at: therovingeye@earthlink.net. Artworks available directly from the Artist in Silver Spring, MD, telephone: 845-645-9092. https://www.therovingeye.net/


GChris - Sculpture
Annette Conniff - Pastels & Photography
Allen Hirsh - Photography
Robert McClintock - Photography
Crystal Moll - Paintings
Allison Pasarew - Drawings & Sculpture
Lauren Preller - Photography
Wilbur M. Reeling Paintings
Julia Sutliff - Paintings
Faith Wilson - Mixed Media



Art Consultants, Art Advisors and Private Dealers
None listed at this time



Appraisers, Framing and Other Art Services
Timothy Gordon Appraisals & Brokerage - Gappraisals.com
Littleton School of Art (Towson)
More Than Fine Framing, Inc. (framing)






Zatista Contemporary and Fine Art
Is the leading destination to buy original art online, giving you unrivalled access to exclusive collections from all over the world. With over 4000 highly curated works from the most talented emerging and established artists, Zatista provides access to the types of works previously only available to seasoned collectors. Buying online with Zatista is easy with their complimentary art consultation, certificates of authenticity and a buyer guarantee that allows you to try art in your home with free returns (as well as free shipping within the US for all purchases). Their platform makes it fun to discover art you love, with an experience so unique it's like you are right there in front of it. Browse the collections



BALTIMORE ART GALLERY GUIDE

MARYLAND ART MUSEUMS AND ART CENTERS

ART GALLERY GUIDES FOR OTHER LOCATIONS
Gallery guides for every state and thirty seven major art cities.

---

About Art-Collecting.com

Art-Collecting.com is an online resource for all art enthusiasts. Art collectors, art travelers and artists will find our comprehensive online Gallery Guides and Museum Guides to be very useful. We feature guides for thirty-seven major art destinations as well as every state. Be sure to look at our Art Fairs Guide and our guides to Miami Art Week and New York Art Fairs and Los Angeles Art Fairs which are up online year around.

If you're looking for Art Appraisers, Art Advisors & Consultants, Art Auctions or other Art Services we're a good source. Our Artist Guides is where you find links directly to artist websites. Our Painters and Photographers guides are very popular. You'll discover new artists and that you can buy directly from or be referred to galleries representing their art.

Thanks for stopping by Art-Collecting.com.
Visit our website often and be sure to explore around.
https://art-collecting.com


---

Home | Art Gallery Guides | Museums & Art Centers | Art Appraisals | Art Fairs

Collecting Information | Types of Collecting | Art News | Advertising | How to be Listed

---

Terms of Use | Privacy Policy | Contact

Copyright 2021 by Art-Collecting.com All Rights Reserved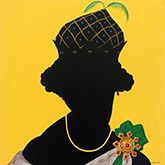 Jessica Drenk
On Exhibition
February 2 - 28, 2021
Adah Rose Gallery
Kensington, MD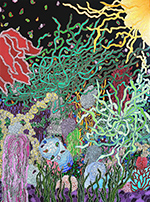 Carol Brown Goldberg
Entanglement
Nov 19 - February 27, 2021
C. Grimaldis Gallery
Baltimore, MD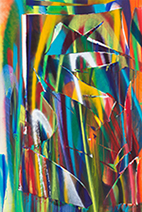 Katharina Grosse:
Is It You?
Through September 19, 2021
Baltimore Museum of Art
Baltimore, MD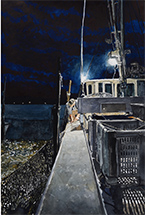 Marc Castelli
Available from
Massoni Art
Chestertown, MD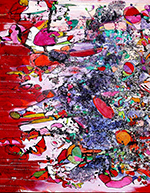 Wilbur M. Reeling
Abstract Paintings
Artist Website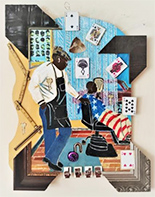 Schroeder Cherry
Available from
Catalyst Contemporary
Baltimore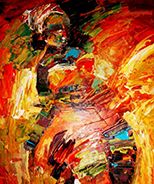 Black History is American History
February 1 - April 17, 2021
Including: Doba Afolabi
Zenith Gallery
Washington, DC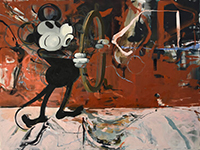 Winter Salon
All Member Show
February 5 - 28, 2021
Including: Courtney Applequist
Foundry Gallery
Washington, DC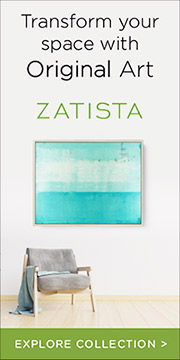 Please follow us and share site and guide with your art friends.