CHELSEA GALLERY GUIDE
GALLERIES & ART ORGANIZATIONS
Chelsea art galleries and Chelsea gallery guide for the Chelsea Arts District of New York. This area is also known as the Chelsea Gallery District. While Chelsea is known for its contemporary art, you'll also find more traditional art including paintings, prints, fine art photography and sculpture. You can also find artwork by the Masters as well as leading Blue Chip artists, because several of the mega galleries are located in Chelsea.

The Chelsea art district is one of the most important and influential art districts in the world. It's concentrated largely between West 18th and West 28th Streets, and 10th and 11th Avenues. The district features dozens and dozens of galleries, including some of the top galleries in the world as well as emerging galleries. Many buildings have multiple floors of galleries. If you're interested in collecting art or just looking at works of art, the galleries in Chelsea should be considered, especially for important works of contemporary art by well known and established artists.

For the past 25 years, we've been providing art guides on the Internet, and most are similar to this guide. We do it because galleries, museums, non-profit art organizations, and artists are important, please support them whenever possible.

For this guide to continue, gallery and art organization support is needed. If you have listed in the past, thank you, please renew. If you've never officially listed with us please do so today. Listing information can be found in "About Us" in the top navigation. Individuals can also help by sharing our site with art friends and in Social Media, thanks in advance, it would be much appreciated.

Other New York Art Galleries

Chelsea | Tribeca | Lower East Side | Downtown | Midtown | Uptown
Brooklyn | Bronx | Queens | Hamptons and Long Island Gallery Guide
Upstate & Other New York Galleries

New York Art Fairs
New York Art Museums and Art Centers

New Jersey Gallery Guide | Connecticut Gallery Guide

---
CHELSEA ART GALLERIES
Chelsea Galleries on West 28th Street
Atlantic Gallery
Carter Burden Gallery
NOHO M55 Gallery
Viridian Artists


Chelsea Galleries on West 27th Street
Bowery Gallery
Casey Kaplan
Ceres Gallery
Heller Gallery (10th Ave)
Kasmin Gallery
Montserrat Contemporary Art
Nancy Hoffman Gallery
Pictor Gallery
Pleiades Gallery
Prince Street Gallery
Ross+Kramer
Art Organizations & Other Art
Blue Mountain Gallery
The Painting Center


Chelsea Galleries on West 26th Street





David Richard Gallery, LLC
David Richard Gallery specializes in Postwar and Contemporary abstract art and features geometric, Op, Pop, color field, minimal and gestural abstraction in a variety of media. Artists who were part of important art historical movements that occurred during the 1950s through 1980s are represented, along with established artist who need more exposure, estates, secondary market works, and emerging American and international contemporary artists. 508 West 26th Street, Studio 9E, New York, NY 10001, telephone: 212-882-1705, website: https://www.davidrichardgallery.com/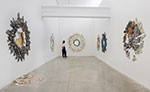 albertz benda
Founded in 2015, albertz benda is a contemporary art gallery with an international program exploring material and textility as well as cultural and social dialogues. Our Chelsea space is host to rotating exhibitions with an emphasis on solo presentations of emerging artists, new research into historic figures, and thematic group exhibitions. In 2021, the gallery expanded to a second location in Los Angeles. Featuring an evolving identity separate from our New York program, the LA space is realized within the context of a domestic setting, advancing new connections between visual arts, craft, and design. NYC location: 515 West 26th Street, New York, NY 10001, telephone: 212-244-2579, website: http://www.albertzbenda.com/


Alexander Gray Associates
Berry Campbell
Caelum Gallery
Daniel Cooney Fine Art
Davidson Gallery
Deborah Bell Photographs
Fergus McCaffrey
Field Projects
Friedman Benda
Galerie Lelong & Co.
Greene Naftali
Hesse Flatow
Hollis Taggart
Mary Ryan Gallery
Mitchell-Innes & Nash
MONTAGUE CONTEMPORARY
Morgan Lehman
Rick Wester Fine Art
Ryan Lee
Sundaram Tagore Gallery
Thomas Erben Gallery
Art Organizations & Other Art
ArtBridge
Printed Matter, Inc. (11th Ave)
Walther Collection Project Space


Chelsea Galleries on West 25th Street
532 Gallery Thomas Jaeckel
Amsterdam Whitney Gallery (11th Ave)
Dobrinka Salzman Gallery
Gallery Henoch
Marlborough
Pace Gallery
Sears Peyton Gallery (11th Ave)
Winston Wächter Fine Art
Yossi Milo Gallery (10th Ave)
Art Organizations & Other Art
CUE Art Foundation
The FLAG Art Foundation
White Space Chelsea


Chelsea Galleries on West 24th Street
Anna Zorina Gallery
C24 Gallery
Cavalier Galleries
Fredericks & Freiser
Gagosian Gallery
Gemini G.E.L. at Joni Moisant Weyl
Gladstone Gallery
Jack Shainman Gallery
Lehmann Maupin
Lisson Gallery
Luhring Augustine
Marianne Boesky Gallery
Matthew Marks Gallery
Susan Inglett Gallery
Taglialatella Galleries (10th Ave)
Unix Gallery
Art Organizations & Other Art
Print Center New York


Chelsea Galleries on West 23rd Street
Asya Geisberg Gallery
Fremin Gallery
Jim Kempner Fine Art
Margaret Thatcher Projects


Chelsea Galleries on West 22nd Street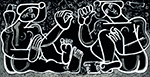 JoAnne Artman Gallery
Presents vibrant and eclectic exhibitions by award-winning artists in Laguna Beach, CA and New York, NY. Her roster of artists are rooted in her obvious passion for the artist's individual voice and mastery of technique. All artists are award-winning, and their works have been shown and collected in museums and private collections in Southern California, around the country and internationally. Gallery Hours: Wed-Sat 11am-5pm or by appt. Located at: 511A W 22nd St. New York, NY 10011, telephone: 949-510-5481, website: https://www.joanneartmangallery.com/


DC Moore Gallery
Dinner Gallery
Harper's
Hauser & Wirth
Lehmann Maupin
Matthew Marks Gallery
Miles McEnery Gallery
Pace Prints
Sikkema Jenkins & Co.
Yancey Richardson
Art Organizations & Other Art
192 Books (10th Ave)
Dia Chelsea


Chelsea Galleries on West 21st Street
303 Gallery
Gagosian
Galleria Ca' d'Oro (10th Ave)
Gladstone Gallery
Kravets Wehby Gallery
Miles McEnery Gallery
Nara Roesler
Nohra Haime Gallery
Paula Cooper Gallery
Tanya Bonakdar Gallery
Tina Kim Gallery
Washburn Gallery (10th Ave)


Chelsea Galleries on West 20th Street





Kathryn Markel Fine Arts
At Kathryn Markel Fine Arts, we believe that significant contemporary art can be beautiful as well as visually and intellectually rigorous. We also believe that acquiring it should be a source of pleasure and self-discovery. To that end, since 1975, the gallery has exhibited a diverse group of artists united by hard-won craft, compelling intellectual framework, and a love of the art-making process. Location: 529 W 20th St. 6W, New York, NY 10011, telephone: 212-366-5368, email: markel@markelfinearts.com, website: https://www.markelfinearts.com/





Wilensky Gallery
Discover the Art of Minerals; Providing Collectors with the Very Finest Creations from the past 4 BILLION YEARS. For over 35 years we have specialized in offering the worlds finest natural mineral specimens. Location: 173 10th Avenue, New York, NY 10011, telephone for gallery: 646-822-0837, mobile: 914-443-6039, email: stuartwilensky@gmail.com, website: https://www.wilenskyminerals.com/


ACA Galleries
Benrubi Gallery
Bill Hodges Gallery
Bruce Silverstein
Cavin-Morris Gallery
David Kordansky Gallery
David Zwirner
Elizabeth Harris Gallery
Garth Greenan Gallery
Jack Shainman Gallery
Kurimanzutto
Praxis
Ricco/Maresca Gallery
Sean Horton (Presents)
Skoto Gallery
Timothy Taylor


Chelsea Galleries on West 19th Street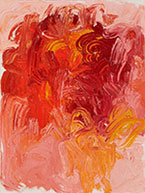 SLAG & RX Galleries
In partnership with SLAG Gallery, New York, Galerie RX New York is honored to present Hermann Nitsch's first solo exhibition, "Bayreuth Stories," with paintings that trace his deep connection to the composer Richard Wagner and the concept of "Gesamtkunstwerk" - the total artwork. The New York exhibition will take place in parallel to Nitsch's solo show at Galerie RX, Paris. Starting with a unique "Relic" painting from 1987 through the recent colorful flower field paintings, as well as a rare set of sketches of opera costumes, we are reminded that like Wagner's ultimate "sacred stage festival" Parsifal, where "space becomes time," for Nitsch, art is a story of constant renewal and a celebration of life. Tuesday-Friday 10-1pm and 2pm-6pm / Saturday 10-6pm / closed Sunday and Monday; Location: 522 West 19th ST, New York, NY 10011, telephone: 212-967-9818, website: https://www.slaggallery.com/


A Hug From The Art World
David Zwirner
Ethan Cohen Gallery
Lisson Gallery (10th Ave)
Michael Rosenfeld Gallery (11th Ave)
Nicola Vassell Gallery (10th Ave)
Art Organizations & Other Art
The Kitchen


Chelsea Galleries on West 18th Street
Petzel Gallery


OTHER GALLERIES AND MUSEUMS NEAR CHELSEA

West 17th Street & Below
Art Organizations & Other Art
Pure Vision Arts
Rubin Museum of Art
White Columns
Whitney Museum of American Art

Galleries on West 29th Street
ClampArt
Malin Gallery
Microscope Gallery


---

Art Advisors, Curators & Private Galleries
Former Chelsea galleries in transistion, or no visible address on their websites.

BravinLee Programs
De Buck Gallery
Denise Bibro Fine Art
Elga Wimmer PCC
Laurence Miller Gallery
Loretta Howard Gallery
Nancy Margolis Gallery
Tyler Rollins Fine Art
Walter Wickiser Gallery



---

Appraisers, Framing and Other Art Services

New York Fine Art Appraisers
TT Fine Art (Appraisers)






Pathe Shipping Supplies
Has serviced the Art Industry since our incorporation in 1951. Inventoried items include bubble, foam, tape, corrugated sheets, glassine, tyvek, tissue and janitorial supplies. Our Manhattan location, in Chelsea, enables Pathe to deliver quickly or offer immediate pick up. Our existing customers are many of your neighbors. Location: 620 West 26th Street, New York, NY 10001, telephone: 212-239-2380, email: sales@pathesupplies.com






Zatista Contemporary and Fine Art
Is the leading destination to buy original art online, giving you unrivalled access to exclusive collections from all over the world. With over 4000 highly curated works from the most talented emerging and established artists, Zatista provides access to the types of works previously only available to seasoned collectors. Buying online with Zatista is easy with their complimentary art consultation, certificates of authenticity and a buyer guarantee that allows you to try art in your home with free returns (as well as free shipping within the US for all purchases). Their platform makes it fun to discover art you love, with an experience so unique it's like you are right there in front of it. Browse the collections


ArtGuard (Security for Hanging Art)
Tribeca Printworks (Fine Art Printing)


---

OTHER NEW YORK ART GALLERIES

Chelsea | Tribeca | Lower East Side | Downtown | Midtown | Uptown | Brooklyn
Bronx | Staten Island | Queens | Metro Area, Westchester County, Hudson River and Other Galleries

New York Art Fairs
New York Art Museums and Art Centers

The Hamptons and Long Island | Upstate New York State Galleries

New Jersey Gallery Guide | Connecticut Gallery Guide


ART GALLERY GUIDES FOR OTHER LOCATIONS
Gallery guides for every state and thirty seven major art cities.


---

About Art-Collecting.com

Art-Collecting.com is an online resource for all art enthusiasts. Art collectors, art travelers and artists will find our comprehensive online Gallery Guides and Museum Guides to be very useful. We feature guides for thirty-seven major art destinations as well as every state. Be sure to look at our Art Fairs Guide and our guides to Miami Art Week and New York Art Fairs which are up online year around.

When exploring around our site you'll find informative articles and guides for specific types of art like Latin American Art, Fine Art Photography and Native American Art. If you're looking for Art Appraisers, Art Advisors & Consultants, Art Auctions or other Art Services we're a good source.

Don't forget to visit our Artist Guides where you'll find links directly to artist websites. Our Painters and Photographers pages are very popular. The guides are very helpful when looking to discover new artists or if you prefer buying art directly from artists.

Here at Art-Collecting.com, we love art as much as you do and are always trying to improve our guides. If you have suggestions or notice listings that should be changed let us know. You can also help by mentioning us to your art friends and to galleries that you visit. Feel free to mention us and post links on your Social Media.

Thanks for stopping by Art-Collecting.com.
Visit our website often and be sure to explore around.
https://art-collecting.com


---

Home | Art Gallery Guides | Museums & Art Centers | Art Appraisals | Art Fairs

Collecting Information | Types of Collecting | Art News | Advertising | How to be Listed

---

Terms of Use | Privacy Policy | Contact

Copyright 2023 by Art-Collecting.com All Rights Reserved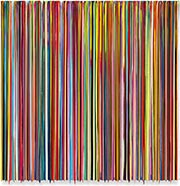 Markus Linnenbrink
Exhibition
June 8 - July 22, 2023
Miles McEnery Gallery
New York / Chelsea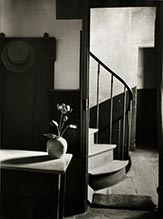 André Kertész
Visual Language of Modernity
The Early Photographs
May 25 - August 5, 2023
Bruce Silverstein
New York / Chelsea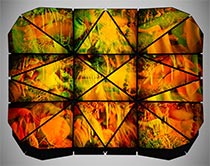 Sarah Meyohas
Exhibition
May 16 - June 30, 2023
Marianne Boesky Gallery
New York / Chelsea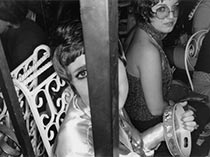 Lee Friedlander
Framed by Joel Coen
May 13 - July 24, 2023
Luhring Augustine
New York / Chelsea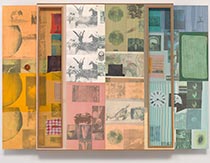 Robert Rauschenberg
Spreads and Scales
May 3 - June 17, 2023
Gladstone Gallery
New York / Chelsea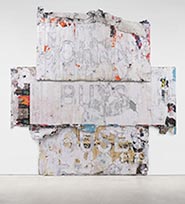 Mark Bradford
You Don't Have to Tell Me Twice
April 13 - July 28, 2023
HAUSER & WIRTH
New York / Chelsea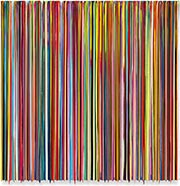 Markus Linnenbrink
Everythingbetweenthesunandthedirt
June 8 - July 22, 2023
Miles McEnery Gallery
New York / Chelsea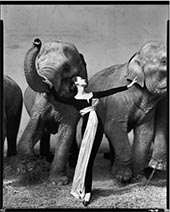 Richard Avedon
AVEDON 100
May 4 - June 24, 2023
Gagosian
New York / Chelsea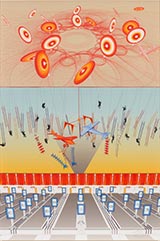 Alice Aycock
Works on Paper
May 11 - August 15, 2023
Marlborough
New York / Chelsea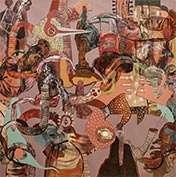 Marc Standing
Land's End
May 11 - June 24, 2023
Montague Contemporary
New York / Chelsea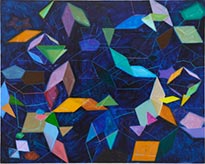 Tony Robbin
HyperSpace
May 5 - June 16, 2023
David Richard Gallery
New York / Chelsea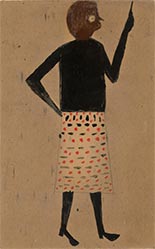 Bill Traylor
Plain Sight
April 27 - June 3, 2023
Ricco/Maresca
New York / Chelsea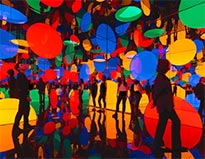 Yayoi Kusama
I Spend Each Day Embracing Flowers
May 11 - July 21, 2023
David Zwirner
New York / Chelsea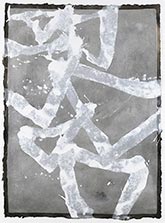 Marc Katano
Longhand
May 13 - June 24, 2023
Leslie Sacks Gallery
Santa Monica, CA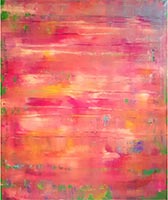 Ivana Olbricht
Painting, Acrylic on Canvas
Zatista.com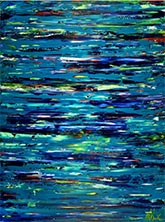 Nestor Toro
Painting, Acrylic on Canvas
Zatista.com



Please follow us and share site and guide with your art friends.