THE HAMPTONS ART GALLERIES
The Hamptons gallery guide is a guide to fine art galleries and museums located in The Hamptons on Long Island New York. You'll find art galleries and art related businesses located in and around towns of like Southampton, Bridgehampton, East Hampton, Sag Harbor, Amagansett and Montauk, plus a few other Long Island galleries are listed. The galleries represent a wide variety of artworks, including contemporary art and artworks by the masters. You'll also find traditional American art, fine art photography, paintings, prints, drawings, sculpture, jewelry, and other types of visual art. Most of the galleries are open from Memorial Day through Labor Day, the busy season for The Hamptons.

Art-Collecting.com provides comprehensive and easy to use gallery and art guides on the Internet. Our guides help you to easily discover art in various art communities whether you are visiting them, planning a visit, or living in them. Click on Art Gallery Guides in the top navigation and you'll find art guides for every state and thirty-seven major art cities. Links take you directly to the listed art businesses so that you can quickly see what's being featured.

For the past 24 years, we've been providing art guides on the Internet, and most are similar to this guide. We do it because galleries, museums, non-profit art organizations, and artists are important, please support them whenever possible.

For this guide to continue, gallery and art organization support is needed. If you have listed in the past, thank you, please renew. If you've never officially listed with us please do so today. Listing information can be found in "About Us" in the top navigation. Individuals can also help by sharing our site with art friends and in Social Media, thanks in advance, it would be much appreciated.


Southampton | Water Mill | Bridgehampton | Sag Harbor | Wainscott
East Hampton | Amagansett | Montauk | Other Long Island Galleries
New York City Galleries | Chelsea Galleries | Brooklyn Galleries | Upstate & Other New York Galleries

New York Art Fairs
New York Art Museums and Art Centers

New Jersey Gallery Guide | Connecticut Gallery Guide

---
THE HAMPTONS GALLERY GUIDE

Southampton Art Galleries
Hauser & Wirth
Keszler Gallery
MM Fine Art
Ric Michel Fine Art
Sélavy
Art Organizations & Other Art Spaces
Avram Gallery - Stony Brook Southampton
Ossorio Foundation
Southampton Arts Center
Southampton Cultural Center



Water Mill Art Galleries
Art Organizations & Other Art Spaces
Clay Art Guild of the Hamptons
Parrish Art Museum
Water Mill Museum



Bridgehampton Art Galleries





Kathryn Markel Fine Arts
At Kathryn Markel Fine Arts, we believe that significant contemporary art can be beautiful as well as visually and intellectually rigorous. We also believe that acquiring it should be a source of pleasure and self-discovery. To that end, since 1975, the gallery has exhibited a diverse group of artists united by hard-won craft, compelling intellectual framework, and a love of the art-making process. Location: 2418 Montauk Hwy, Bridgehampton, NY 11932, telephone: 917-653-4861, email: markel@markelfinearts.com, website: https://www.markelfinearts.com/


Chase Edwards Contemporary
Hampton Photo Arts and Framing
Mark Borghi
The White Room Gallery
Art Organizations & Other Art Spaces
The Bridgehampton Museum
The Dan Flavin Art Institute - Dia Center for the Arts
Market Art + Design



Sag Harbor Art Galleries
Annyx
Canio's Books & Gallery
Grenning Gallery
Keyes Art Gallery
Robert Hooke
Mark Borghi
Monika Olko Gallery
Romany Kramoris Gallery
Sara Nightingale Gallery
Sylvester & Co.


Wainscott Art Galleries
Tripoli Gallery



East Hampton Art Galleries
Chase Contemporary
Colm Rowan Fine Art
David Lewis
The Drawing Room
Eric Firestone Gallery
Harper's
Halsey McKay Gallery
Jack Hanley Gallery
James DeMartis Metal Studio
Karyn Mannix Contemporary
Lawrence Fine Art
Lisson Gallery East Hampton
Michael Werner East Hampton
Pace East Hampton
Pritam & Eames
Ross+Kramer
Skarstedt East Hampton
Art Organizations & Other Art Spaces
The East Hampton Historical Society
Guild Hall
Longhouse Reserve (Sculpture Garden)
Pollock-Krasner House and Study Center



Amagansett Art Galleries
None listed at this time



Montauk Art Galleries
Outeast Gallery & Goods
South Etna
Art Organizations & Other Art Spaces
The Montauk Artists' Association Art Gallery



Other Long Island Art Galleries
B.J. Spoke Gallery (Huntington)
LaMantia Gallery (Northport)
Marquee Projects (Bellport)
Quogue Gallery (Quogue)
Ripe Art Gallery (Greenlawn)
The South Street Gallery (Greenport)
Sunflower Fine Art Galleries, Mirrors and Picture Framing (Garden City)
Art Organizations & Other Art Spaces
The Heckscher Museum of Art (Huntington)

---

Hamptons Art Fairs

Market Art + Design (Bridgehampton) - August 11 - 14, 2022
Hamptons Fine Art Fair (Southampton) - July 14 - 17, 2022

---

Hamptons Artist Websites





Laurie Goodhart - Paintings
The diverse experiences of 40 years as a professional artist with a penchant for the details of lost cultures have fused with a simultaneous 30 years farming, also full time, and produced an extensive oeuvre I call The Remnants And Residents Of A Lost Sanctuary of Aphrodite. While its visual vocabulary owes much to ancient artifacts, the motives underlying each painting are both current and timeless: our need for sustenance and grace, and visions of women on their own terms. Website: https://lauriegoodhart.net/


---

Art Advisors, Curators & Private Galleries

Art Now Management - Career guidance for artists


---

Appraisers, Framing and Other Art Services

New York Fine Art Appraisers
TT Fine Art (Appraisers)






Aetna Fine Art Logistics (New York)
Aetna is a single source service provider for fine art and antiques handling, storage & shipping worldwide. All services are provided in-house, without the use of subcontractors. Shipping, packing & crating, customs clearance, trade shows & exhibitions, installation and insurance are only some of the services we provide. Since 1996 we have been servicing artists, art galleries, auction houses, museums & private collectors. We always offer great service, discretion and competitive pricing. Location: 123 East Mineola Avenue, Valley Stream, NY 11580, Michael@AetnaFineArt.com, (516)825-5885, Website: https://www.aetnafineart.com






Arrow Express (New York)
Arrow Express provides professional packing, custom crating, and worldwide shipping services. We specialize in handling fine art and antiques as well as items that are over-sized, uniquely shaped, high value or extremely fragile. We provide specialty freight services for individuals, galleries, auction houses, antique and fine art dealers, collectors, and the home decorating industry. Location: 28 Saint John's Place, Freeport, NY 11520, Arrowexpress@gmail.com, (516) 867-4366, Website: https://www.arrowexpress.com/






Zatista Contemporary and Fine Art
Is the leading destination to buy original art online, giving you unrivalled access to exclusive collections from all over the world. With over 4000 highly curated works from the most talented emerging and established artists, Zatista provides access to the types of works previously only available to seasoned collectors. Buying online with Zatista is easy with their complimentary art consultation, certificates of authenticity and a buyer guarantee that allows you to try art in your home with free returns (as well as free shipping within the US for all purchases). Their platform makes it fun to discover art you love, with an experience so unique it's like you are right there in front of it. Browse the collections


---

OTHER NEW YORK ART GALLERIES

Chelsea | Lower East Side | Downtown | Midtown | Uptown
Brooklyn | Bronx | Staten Island | Queens | Metro Area, Westchester County
Hudson River and Other Galleries

New York Art Fairs
New York Art Museums and Art Centers

The Hamptons and Long Island | Upstate New York State Galleries

New Jersey Gallery Guide | Connecticut Gallery Guide


ART GALLERY GUIDES FOR OTHER LOCATIONS
Gallery guides for every state and thirty seven major art cities.


---

About Art-Collecting.com

Art-Collecting.com is an online resource for all art enthusiasts. Art collectors, art travelers and artists will find our comprehensive online Gallery Guides and Museum Guides to be very useful. We feature guides for thirty-seven major art destinations as well as every state. Be sure to look at our Art Fairs Guide and our guides to Miami Art Week and New York Art Fairs and Los Angeles Art Fairs which are up online year around.

If you're looking for Art Appraisers, Art Advisors & Consultants, Art Auctions or other Art Services we're a good source. Our Artist Guides is where you find links directly to artist websites. Our Painters and Photographers guides are very popular. You'll discover new artists and that you can buy directly from or be referred to galleries representing their art.

Thanks for stopping by Art-Collecting.com.
Visit our website often and be sure to explore around.
https://art-collecting.com


---

Home | Art Gallery Guides | Museums & Art Centers | Art Appraisals | Art Fairs

Collecting Information | Types of Collecting | Art News | Advertising | How to be Listed

---

Terms of Use | Privacy Policy | Contact

Copyright 2023 by Art-Collecting.com All Rights Reserved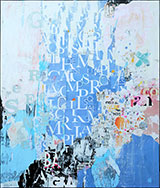 ALL IN
Nov 25 - Jan 15, 2023
Including: Sylvie Perrin
The White Room Gallery
Bridgehampton, NY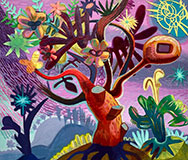 JoAnne Carson
Available from
Sara Nightingale Gallery
Sag Harbor, NY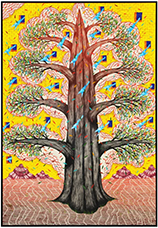 Andrew Schoultz
Available from
Halsey McKay Gallery
East Hampton, NY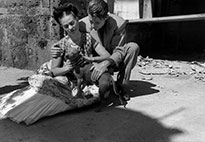 Kahlo: An Expanded Body
November 20 - April 2, 2023
Image by: Antonio Kahlo
Parrish Art Museum
Water Mill, NY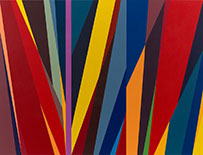 Odili Donald Odita
Burning Cross
Jan 10 - February 18, 2023
Jack Shainman Gallery
New York / Chelsea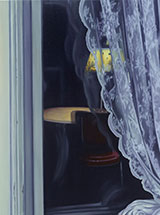 The Midnight Hour
Jan 7 - February 18, 2023
Including: Cait Porter
Curated by Scroll
The Hole
New York / Walker Street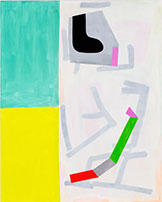 Betty and Veronica
Jan 5 - February 11, 2023
Curated by Joanne Freeman
Including: Margo Margolis
Kathryn Markel Fine Arts
New York / Chelsea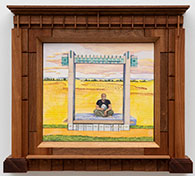 Danielle Dean
Horizongrabber
Dec 8 - January 28, 2023
47 Canal
New York / Lower East Side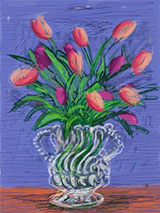 David Hockney
On Exhibition
Jan 28 - March 11, 2023
Leslie Sacks Gallery
Santa Monica, CA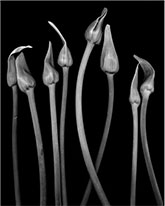 David Mccrae
Photograph, Archival Ink Jet
Zatista.com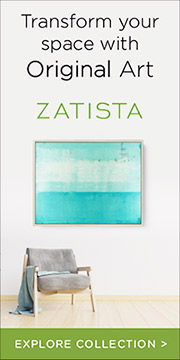 Please follow us and share site and guide with your art friends.