DENVER ART GALLERIES
Art gallery guide for Denver, Colorado. If you're interested in collecting art or just enjoy looking at fine art, these are the art galleries of Denver. The galleries represent a wide variety of artworks by emerging artists and modern masters, as well as historical canvases by traditional artists. You'll also find fine art photography, painting, prints, sculpture, glass, and video art. Many of the most important contemporary artists working today will be found in Denver.

With Denver starting to get back to normal we want you to know that Art-Collecting.com will continue to provide community art guides as we have for the past 23 years. We do this because galleries, museums, non-profit art organizations, and artists are important. We urge you to support them whenever possible. Be sure to call or check websites any art venues before attempting to visit them and get vaccinated. If you would like to be listed or featured in one of our guides please see "About Us" in top navigation.

Art-Collecting.com provides the most comprehensive and easiest to use gallery guides on the Internet. Our guides were created to help you easily discover art in various art communities whether you are visiting them, planning a visit, or living in them. Click on Art Gallery Guides in the top navigation and you'll find art guides for every state and thirty-seven major art cities. Each guide is divided into sections and organized in geographic locations. Links take you directly to the listed art businesses where you can quickly see what showing and going on.

---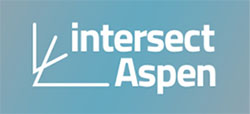 Intersect Aspen
August 1 - 5, 2021

Intersect Aspen (formerly Art Aspen) is an annual art and cultural event in the heart of one of the nation's most prestigious collector communities. This art fair showcases modern and contemporary art. It has been running since 2012. This year's edition of Intersect Aspen, is taking place August 1st - 5th at the Aspen Ice Garden, and it will showcase 30 galleries from 26 cities, and will feature a wide array of special programming taking place daily. Intersect Aspen is a part of the Intersect Art and Design art fair portfolio, owned and managed by vGMgt LLC, which includes Intersect Chicago and Intersect Palm Springs.

ART FAIR WEBSITE
https://intersectaspen.com/

---

Denver Gallery Guide
40 West Art District
Core New Art Space
Landt Creative Space
NEXT Gallery
Art Organizations & Other Art Sites
40 West Gallery
EDGE
Lakewood Arts Gallery
Pirate: Contemporary Art
RMCAD Galleries (Rocky Mountain College)



Art District on Santa Fe





Artemesia Galerie
Artemesia specializes in eclectic and contemporary expressions of realism, organic abstractionism, figurative, and visionary art. Our collection of original works and prints are curated from around the world so that we can feature the most masterful works of art available. Custom commissions are available in virtually any genre by our international collection of virtuoso-level artists. Our current roster features artists from Spain, England, Colombia, Peru, France, and, of course, the United States. All new patrons are eligible to receive 10% off their first purchase so please stop in to see us soon. We also have custom print capability on our website so that you can design the piece you need for your home or office. Location: 836 Santa Fe Dr., Denver, CO 80204, telephone: 720-421-4020, website: https://www.artemesiagalerie.com/






Artists on Santa Fe
is an exciting and unique gallery/studio combination located in the heart of the Art District on Santa Fe in Denver, CO. The engaging environment inspires visitors to interact with professional artists, view works in progress, and see all types of studio settings. The gallery is a local favorite and was featured in New York Time's "36 hours" series as one of the most accessible galleries in Denver, just a mile from the downtown area. Location: 747 Santa Fe Drive, Denver Colorado 80206, telephone: 303-573-5903, website: www.artistsonsantafe.com

Artists On Santa Fe
Bitfactory Gallery
Flux Studio and Gallery
Glovinsky Gallery
Kanon Collective
Michael Warren Contemporary
Mirus Gallery
Niza Knoll Gallery
Rule Gallery
Space Gallery
Spark Gallery
SYNC Gallery
Art Organizations & Other Art Sites
910Arts
Access Gallery
Art From Ashes
Center for the Visual Arts (Metropolitan State U)
CHAC Gallery (Chicano Humanities & Arts Council)
Denver Art Society
Museo de las Americas



Cherry Creek North Art District
Gallerie Rouge
Saks Galleries Cherry Creek
Show of Hands



Downtown / LoDo District
David B. Smith Gallery
David Cook Fine Art
K Contemporary
Robischon Gallery
Visions West Contemporary
Art Organizations & Other Art Sites
Museum of Contemporary Art



Golden Triangle Creative District
Gallery 1261
Native American Trading Company
Sandra Phillips Gallery
Walker Fine Art
William Havu Gallery
Art Organizations & Other Art Sites
Colorado Photographic Arts Center
Denver Art Museum
Kirkland Museum of Fine & Decorative Art
Clyfford Still Museum
History Colorado



River North Art District
Plinth Gallery
plus + gallery
Rule Gallery
Weilworks
Art Organizations & Other Art Sites
RedLine Contemporary Art Center



Other Denver Art Galleries





Arts at Denver Gallery
Open in 1991, Arts at Denver exhibits original Impressionist, Traditional and Representational works by more than 35 established and emerging Colorado Artists. From colorful landscapes, vibrant still lifes, birds and animals, to cityscapes and figures, the gallery features beautiful paintings by known and emerging painters. Watch for Themed Shows and Artist Spotlights. Located in the thriving Denver Washington Park neighborhood the gallery is surrounded by great restaurants and locally owned shops. We offer a welcoming environment and exceptional customer service. The owner and director, Paula Colette Conley, enjoys helping new and established art lovers add to their collections. Open on Wednesdays through Saturdays from 10 to 5, as well as by appointment. Visit our website to see all available works as well as our events schedule. Location: 1025 South Gaylord Street, Denver, CO 80209, telephone: 303-722-0422, website: http://www.artsatdenver.com/






Mirada Fine Art Gallery
Mirada Fine Art features distinctive contemporary art that can't be found in any other gallery in the Denver Metro Area. Although Mirada's artists come from across the globe, their award-winning work embodies the spirit of our region. Located in the historic Indian Hills Trading Post, Mirada is only minutes from downtown Denver, but the space will transport you to another place and time. Named one of the 'TOP 25 GALLERIES IN THE U.S.' by the American Art Awards in 2019, as well as 'DENVER'S BEST ART GALLERY' three years in a row by the Denver A-List. Location: 5490 Parmalee Gulch Road, Indian Hills, CO 80454, (only minutes southwest of Denver), telephone: 303-697-9006, website: http://www.miradafineart.com/


Abend Gallery of Fine Art
Eron Johnson Antiques
Metro Frame Works
Old Map Gallery
Open Press Ltd.
Art Organizations & Other Art Sites
Art Students League of Denver
JCC Denver
RedLine
Victoria H. Myhren Gallery (U of Denver)


---




DENVER FINE ART FAIR - October 28 - 31, 2021
The inaugural Denver Fine Art Fair is a "coming of age" celebration for the Mile High City in becoming the arts mecca of the Rocky Mountains. Featuring 75 select dealers from across the nation, Canada, Latin American and Europe. Showcasing important artworks, in all media, across genres, ranging from western, wildlife and Native American to Early American, modernism, post-war and contemporary art to serve the wide aesthetics of the region. Plus, also incorporating the Art Objects Show, featuring the finest in three dimensional collectibles - ranging from sculptures, art glass, and pottery to textiles and porcelain.

ART FAIR WEBSITE
https://denverfineartfair.com/

---

Artist Websites





Tracy Lynn Pristas - Paintings
An established painter from Chicago whose paintings are in private collections internationally. Her paintings have been featured on Lifetime TV hit series, Drop Dead Diva and the blockbuster movie, The Breakup. Commissioned oils are included in numerous prominent health care collections, Northwestern Memorial Hospital, Chicago, IL , Mayo Clinic, Jacksonville FL. and more. Location: 878 Santa Fe Drive, Denver CO, telephone: 303-388-7420, website: https://www.painterpristas.com/


Courtney Cotton - Paintings
Lisa Garrison - Paintings
Kirk Norlin - Photography
Tracy Lynn Pristas - Paintings
C. C. Opiela - Paintings



Art Consultants, Art Advisors and Private Dealers





Art of Estates
7310 W 52nd Avenue, Suite A-132
Denver, CO 80002
720-495-3753
ArtofEstates.com






Mirada Art Consultants
If you're looking for an art consultant in the Denver Metro area that will help you create a spectacular residential or commercial space tailored to your unique taste and requirements, contact Steve Sonnen, and Mirada Fine Art's team of art specialists. Mirada's design sense will help you transform rooms or outdoor areas into art-centric spaces created specifically for you and your discriminating taste. Location: 5490 Parmalee Gulch Road, Indian Hills, CO 80454, (only minutes southwest of Denver), telephone: 303-697-9006, website: http://www.miradaartconsultants.com/


Artemis Gallery Ancient Art (online gallery)
Artwork Network
Black Book
Borgia, Inc. Gallerie BB
Gallery M
Gallery Sink / Mark Sink
Masterpiece Solutions
Robert Anderson Gallery



Art Services: Appraisals, Framing and Other Services





Art of Estates - Qualified Appraisals
7310 W 52nd AVE, Suite A-132
Denver, Colorado 80002
720-495-3753
ArtofEstates.com
Art of Estates is a personal property valuation service with more than 100 years of combined experience throughout the Midwest. We have experience in the museum, gallery, history, auction, valuation, and private art consulting field. Insurance (including claims), equitable distribution, inventory, art loan, divorce, IRS donation, and estate taxes are our core services. Also manages clients in Boulder, Longmont, Fort Collins, Estes Park, and Steamboat Springs.
Specialties:
Native American Indian & Southwest Pottery & Rugs
Antiques, Modern & Vintage Furniture
15th, 16th, 17th, 18th ,& 19th Century Old Masters & Paintings
Modern & Contemporary American Fine Art
Decorative Arts & Designer Furniture
Valuation Online & Wine


Abecedarian Artists' Books

Artwork Archive (Boulder)
Anthology Fine Art (Framing)
Metro Frame Works (Framing)






Zatista Contemporary and Fine Art
Is the leading destination to buy original art online, giving you unrivalled access to exclusive collections from all over the world. With over 4000 highly curated works from the most talented emerging and established artists, Zatista provides access to the types of works previously only available to seasoned collectors. Buying online with Zatista is easy with their complimentary art consultation, certificates of authenticity and a buyer guarantee that allows you to try art in your home with free returns (as well as free shipping within the US for all purchases). Their platform makes it fun to discover art you love, with an experience so unique it's like you are right there in front of it. Browse the collections



COLORADO ART GALLERY GUIDE

ASPEN ART GALLERY GUIDE

COLORADO ART MUSEUMS AND ART CENTERS

ART GALLERY GUIDES FOR OTHER LOCATIONS
Gallery guides for every state and the major art cities


---

About Art-Collecting.com

Art-Collecting.com is an online resource for all art enthusiasts. Art collectors, art travelers and artists will find our comprehensive online Gallery Guides and Museum Guides to be very useful. We feature guides for thirty-seven major art destinations as well as every state. Be sure to look at our Art Fairs Guide and our guides to Miami Art Week and New York Art Fairs and Los Angeles Art Fairs which are up online year around.

If you're looking for Art Appraisers, Art Advisors & Consultants, Art Auctions or other Art Services we're a good source. Our Artist Guides is where you find links directly to artist websites. Our Painters and Photographers guides are very popular. You'll discover new artists and that you can buy directly from or be referred to galleries representing their art.

Thanks for stopping by Art-Collecting.com.
Visit our website often and be sure to explore around.
https://art-collecting.com


---

Home | Art Gallery Guides | Museums & Art Centers | Art Appraisals | Art Fairs

Collecting Information | Types of Collecting | Art News | Advertising | How to be Listed

---

Terms of Use | Privacy Policy | Contact

Copyright 2021 by Art-Collecting.com All Rights Reserved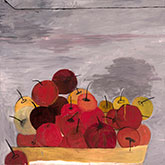 Margaret Neumann
Night Thoughts
July 1 - August 7, 2021
RULE Gallery
Denver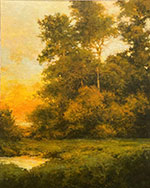 Shawn Krueger
On Exhibition
July 7 - August 4, 2021
Abend Gallery
Denver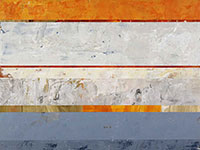 Clay Johnson
On Exhibition
June 11 - July 31, 2021
William Havu Gallery
Denver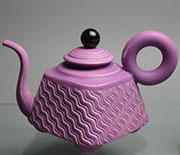 Jonathan Kaplan
On Exhibition
June 4 - July 31, 2021
Plinth Gallery
Denver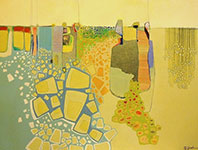 Tension & Release
May 14 - July 10, 2021
Including: Brigan Gresh
Walker Fine Art
Denver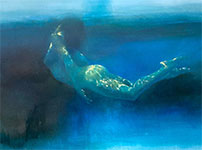 The Many Faces of Eros
July 23 - October 18, 2021
Including: Bill Bate
Galerie Artemesia
Denver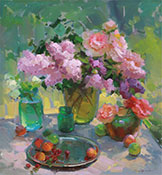 Ovanes Berberian
Master Impressionist
One Man Show - July 8, 2021
Broadmoor Galleries
Colorado Springs, CO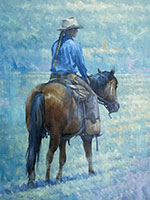 Working The Land
July 21 - August 15, 2021
Including: Terry Gardner
Ann Korologos Gallery
Basalt, CO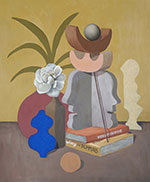 Metanoia
June 25 - August 10, 2021
Including: Aaron Glasson
Sky Gallery
Aspen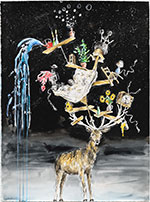 Mark Licari
On Exhibition
July 30 - Sept 6, 2021
Baldwin Gallery
Aspen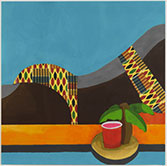 Derrick Adams
On Exhibition
Leslie Sacks Gallery
Santa Monica, CA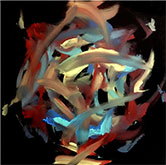 Newel Hunter
Painting, Acrylic on Canvas
Zatista.com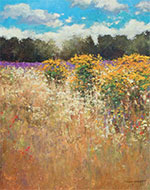 Don Bishop
Painting, Acrylic on Canvas
Zatista.com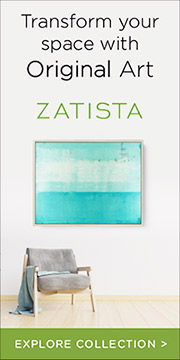 Please follow us and share site and guide with your art friends.