NEW YORK ART MUSEUMS
NON-PROFIT ART ORGANIZATIONS & ART CENTERS
Guide to New York art museums, art centers and non-profit art organizations. For the year 2021, we will be focusing more on these important art venues. Please consider joining us and supporting them whenever you can. The membership benefits are worth it, plus you will be contributing to important local and regional art resources. This guide provides you with links to as many art organization as we know about in the state. If you know of other art organizations that are not listed, please let us know.

The reopening of the United States is underway, and we want you to know that Art-Collecting.com will continue to provide your community with art guides as we have for the past 22 years. We do this because galleries, museums, non-profit art organizations, and artists are important. We urge you to support them whenever possible. COVID-19 is still a dangerous threat, so practice safe distancing, wash your hands and take other protective measures so that we can continue to open our country safely.

We sincerely hope that you, your family and friends will stay healthy during this time. Please take care of yourself, and think about how you might be inspired to help others. Be sure to call any art venues before attempting to visit them.

Non-profit art centers frequently provide exhibition space for new and cutting edge contemporary art as well as traditional fine art exhibitions. Besides visual arts, many art centers also provide facilities for music, performance art and other arts, as well as art education.

---

NEW YORK CITY ART MUSEUMS

American Folk Art Museum
American Museum of Natural History
Brooklyn Museum (Brooklyn)
* KAWS: What Party / Feb 12, 2021 - Sept 5, 2021

Bronx Museum of the Arts
* Sanford Biggers: Codeswitch / through January 24, 2021

Cooper Hewitt Smithsonian Design Museum
Dahesh Museum of Art

El Museo del Barrio
The Frick Collection

Guggenheim Museum
* Countryside, The Future / through February 15, 2021

The Heckscher Museum of Art (Huntington)
Hudson River Museum (Yonkers)

International Center of Photography
* New location at 79 Essex Street as of January 2020
* Tyler Mitchel: I Can Make You Feel Good / through January 3, 2021

Jacques Marchais Museum of Tibetan Art (Staten Island)

The Jewish Museum
* Modern Look: Photography and the American Magazine / March 12, 2021 - July 11, 2021
* Rachel Feinstein: Maiden, Mother, Crone / through January 17, 2021

The Met Fifth Avenue
* Gerhard Richter: The Birkenau Paintings / through January 18, 2021
* Sita and Rama: The Ramayana in Indian Painting / closing date to be announced

The Morgan Library & Museum
* Betye Saar: Call and Response / through January 31, 2021
* Jean-Jacques Lequeu: Visionary Architect / Online Exhibition

Museum of Arts and Design
Museum of Chinese in the America
Museum of Contemporary African Diasporan Arts (MoCADA) (Brooklyn)

MoMA - Museum of Modern Art
* Félix Fénéon: The Anarchist and the Avant-Garde / through January 2, 2021
* Judd / through January 9, 2021

MoMA PS1 (Long Island City)
Museum of the City of New York
The Museum of Illustration
Museum of the Moving Image (Astoria)
National Academy of Design
National Museum of the American Indian (NYC)
Neue Gallerie Museum of German and Austrian Art
New Museum
New York Historical Society
Nicholas Roerich Museum
The Noguchi Museum (Long Island City)

Queens Museum of Art
* Bruce Davidson: People in Public Places / Sept 16 - February 28, 2021
* Ulrike Müller & Amy Zion: The Conference of the Amimals / January 17, 2021

The Rubin (Art of the Himalayas)
Sculpture Center (Long Island City)
Staten Island Museum
Studio Museum in Harlem
The Ukrainian Museum

Whitney Museum of American Art
* Salman Toor: How Will I Know - Nov 13 - April 4, 2021
* Cauleen Smith: Mutualities - January 31, 2021
* Vida Americana: Mexican Muralists Remake American Art, 1925-1945 - January 31, 2021
* Making Knowing: Craft in Art, 1950-2019 / through February 2021

---
University Art Museums & Art Galleries in New York City
Grey Art Gallery (New York University)

New York State Museums
Albany Institute of History and Art (Albany)
Albright-Knox Art Gallery (Buffalo)
Arnot Art Museum (Elmira)
The Bridgehampton Museum
Carousel Factory Museum (North Tonawanda)
Corning Museum of Glass (Corning)
Everson Museum of Art (Syracuse)
Frederic Remington Art Museum (Ogdensburg)
Eastman Museum (Rochester)
The Heckscher Museum of Art (Huntington)
The Hyde Collection (Glenn Falls)
Katonah Museum of Art (Katonah)
National Museum of Play (Rochester)
Neuberger Museum of Art (Purchase)
New York State Museum (Albany)
Parrish Art Museum (Southampton)
The Rockwell Museum (Corning)
Unison - Arts Center & Sculpture Garden (New Paltz)
Water Mill Museum (Water Mill)

University Art Museums & Art Galleries in New York State
Alfred Ceramic Art Musuem (Alfred University)
Castellani Art Museum (Niagara University)
Emerson Gallery (Hamilton College)
Grey Art Gallery (New York University)
Johnson Museum of Art (Cornell University, Ithaca)
Hofstra Museum (Hofstra University, Hempstead)
Lehman College Art Gallery (Bronx)
Loeb Art Center (Vassar College, Poughkeepsie)
Memorial Art Gallery (University of Rochester)
Plattsburgh State Art Museum (Plattsburgh State University)
Picker Art Gallery (Colgate University, Hamilton)
Rockwell Kent Collection (Plattsburgh State University of New York)
Samuel Dorsky Museum of Art (Suny New Paltz)
Syacuse University Art Galleries
University Art Museum (University of Albany)
University of Buffalo Art Galleries (Buffalo)

---

New York City Art Centers
The African Center
A.I.R. Gallery (Brooklyn)
Aperture Foundation
Apexart
Art in General (Brooklyn)
Artists Space
BRIC (Brooklyn)
Brooklyn Arts Council Gallery
Center for Cuban Studies (Brooklyn)
City Reliquary (Brooklyn)
Czech Center
Dia Center for the Arts
The Drawing Center
FiveMyles (Brooklyn)
Franklin Furnace (Brooklyn)
Gridspace (Brooklyn)
Holocenter - Center for Holographic Arts (Governors Island)
Hudson Valley Center for Contemporary Art (Peekskill)
The Interchurch Center
International Center for Photography
Interstate Projects (Brooklyn)
Jewish Community Center in Manhattan (Brooklyn)
Kentler International Drawing Space (Brooklyn)
The Kitchen
Light Industry (Brooklyn)
The Mexican Cultural Institute of New York
Open Source (Brooklyn)
Performance Space New York
Pure Vision Arts (West 17th)
Sculpture Center (Long Island City)
Smack Mellon (Brooklyn)
Triangle Arts Association (Brooklyn)
UrbanGlass (Brooklyn)
White Box
White Columns
Williamsburg Art & Historical Center (Brooklyn)

New York State Art Centers
Arts Society of Kingston (Kingston)
ArtsWestchester (White Plains)
Bethel Woods Center for the Arts (Bethel)
Bronx River Art Center (Bronx)
Burchfield Penny Art Center (Buffalo)
CEPA Gallery - Contemporary Photography & Visual Arts Center (Buffalo)
Center for Photography at Woodstock
Flower City Arts Center (Rochester)
Hallwalls Contemporary Arts Center
Lake Placid Center for the Arts
Light Work (Syracuse)
Mid-Hudson Heritage Center (Poughkeepsie)
Rochester Contemporary Art Center (Rochester)
Snug Harbor Cultural Center & Botanical Garden (Staten Island)
Storm King Art Center (Mountainville)
Visual Studies Workshop (Rochester)
Womens Studio Workshop (Rosendale)

---

New York Non-Profit Art Organizations & Government Agencies
The Andy Warhol Foundation for the Visual Arts
Aperture Foundation
ArtBridge
Art in General
Artists Talk On Art (ATOA)
Art League of Long Island (Dix Hills)
Art Matters
Arts & Business Council of New York
ArtTable - Profession Women in the Visual Arts
Asia Society
Association of Art Museum Directors
BRIC (Brooklyn)
Brooklyn Arts Council
Brooklyn Art Space
Brooklyn Waterfront Artists Coalition
Candid.
CUE Art Foundation
Delaware Valley Arts Alliance (Narrowsburg)
Foundation Center
Harlem Arts Alliance
Humble Arts Foundation
Independent Curators International (ICI)
International Studio & Curatorial Program
Lower Adirondack Regional Arts Council
Make A Better Place
The Mexican Cultural Institute of New York
More Art
National Academy od Design
National Association of Women Artists
New York Foundation for the Arts
New York State Council on the Arts
NURTUREart (Brooklyn)
NYC Cultural Affairs
Printed Matter, Inc.
Putnam Arts Council
Queens Council on the Arts
Romare Bearden Foundation
Sacandaga Valley Arts Network
Scandinavia House
The Society of Illustrators
Triangle Arts Association (Brooklyn)
Vilcek Foundation
Volunteer Lawyers for the Arts

---

NEW YORK ART GALLERIES

Chelsea | Lower East Side | Downtown | Midtown | Uptown | Brooklyn | Bronx | Staten Island | Queens | Metro Area, Westchester County, Hudson River and Other Galleries

New York Art Fairs
New York Art Museums and Art Centers

The Hamptons and Long Island | Upstate New York State Galleries

New Jersey Gallery Guide | Connecticut Gallery Guide


ART MUSEUM GUIDES FOR EVERY STATE

ART GALLERY GUIDES FOR OTHER LOCATIONS
Gallery guides for every state and thirty seven major art cities.


---

About Art-Collecting.com

Art-Collecting.com is an online resource for all art enthusiasts. Art collectors, art travelers and artists will find our comprehensive online Gallery Guides and Museum Guides to be very useful. We feature guides for thirty-seven major art destinations as well as every state. Be sure to look at our Art Fairs Guide and our guides to Miami Art Week and New York Art Fairs which are up online year around.

When exploring around our site you'll find informative articles and guides for specific types of art like Latin American Art, Fine Art Photography and Native American Art. If you're looking for Art Appraisers, Art Advisors & Consultants, Art Auctions or other Art Services we're a good source.

Don't forget to visit our Artist Guides where you'll find links directly to artist websites. Our Painters and Photographers pages are very popular. The guides are very helpful when looking to discover new artists or if you prefer buying art directly from artists.

Here at Art-Collecting.com, we love art as much as you do and are always trying to improve our guides. If you have suggestions or notice listings that should be changed let us know. You can also help by mentioning us to your art friends and to galleries that you visit. Feel free to mention us and post links on your Social Media.

Thanks for stopping by Art-Collecting.com.
Visit our website often and be sure to explore around.
https://art-collecting.com


---

Home | Art Gallery Guides | Museums & Art Centers | Art Appraisals | Art Fairs
Collecting Information | Types of Collecting | Art News | Advertising | How to be Listed

---

Terms of Use | Privacy Policy | Contact
Copyright 2021 by Art-Collecting.com All Rights Reserved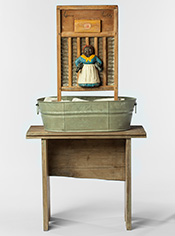 Betye Saar:
Call and Response
Sept 12 - January 31, 2021
The Morgan Libray & Museum
New York, NY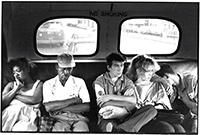 Bruce Davidson:
Outsider on the Inside
Sept 16 - February 28, 2021
Queens Museum
Queens, NY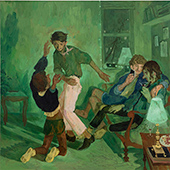 Salman Toor:
How Will I Know
Nov 13 - April 4, 2021
Whitney Museum
New York, NY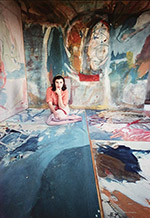 Modern Look: Photography
and the American Magazine
March 12 - July 11, 2021
Including: Gordon Parks
The Jewish Museum
New York, NY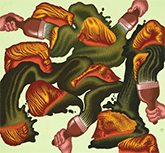 Peter Saul:
Crime and Punishment
Feb 11 - January 3, 2021
New Museum
New York, NY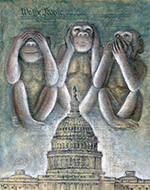 Chawky Frenn
We the People, for Show
or for Sure
Sept 11 - January 8, 2021
The Delaware Contemporary
Wilmington, DE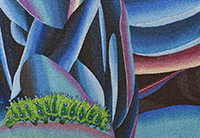 Threads of Consciousness:
Tapestries of Jon Eric Riis
November 20 - May 2, 2021
Morris Museum
Morristown, NJ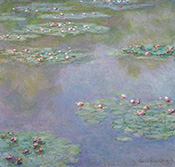 Monet and Boston
Lasting Impression
Nov 15 - February 28, 2021
Museum of Fine Art
Boston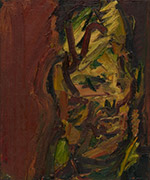 Frank Auerbach
Exhibition
Oct 31 - February 20, 2021
Luhring Augustine
New York / Chelsea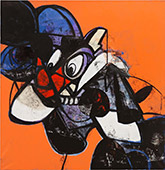 George Condo
Internal Riot
Nov 5 - January 23, 2021
Hauser & Wirth
New York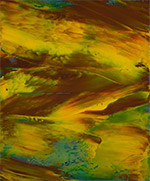 Damien Diaz-diaz
Painting, Oil on Canvas
Zatista.com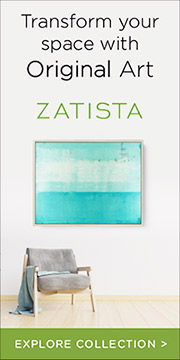 Please follow us and share this guide with your art loving friends.