TEXAS ART GALLERIES
Texas art gallery guide and resource for online fine art galleries located in the state of Texas. The art galleries in this guide represent a wide variety of artworks ranging from contemporary art to traditional fine art, paintings, prints, glass art, sculpture, western art, Native American art, fine art photography and other types of visual art. If you're interested in collecting art or just enjoy looking at fine art, visit these art galleries in the state of Texas. In addition the this guide, you'll find city specific art guides for both Dallas and Houston.

Art-Collecting.com provides comprehensive and easy to use gallery and art guides on the Internet. Our guides help you to easily discover art in various art communities whether you are visiting them, planning a visit, or living in them. Click on Art Gallery Guides in the top navigation and you'll find art guides for every state and thirty-seven major art cities. Links take you directly to the listed art businesses so that you can quickly see what's being featured.

For the past 24 years, we've been providing art guides on the Internet, and most are similar to this guide. We do it because galleries, museums, non-profit art organizations, and artists are important, please support them whenever possible.

For this guide to continue, gallery and art organization support is needed. If you have listed in the past, thank you, please renew. If you've never officially listed with us please do so today. Listing information can be found in "About Us" in the top navigation. Individuals can also help by sharing our site with art friends and in Social Media, thanks in advance, it would be much appreciated.


Austin | DALLAS | Denison | Fort Worth | Fredericksburg | Grapevine | HOUSTON | Irving
Marfa | Rockport | San Antonio | Other Texas Galleries

---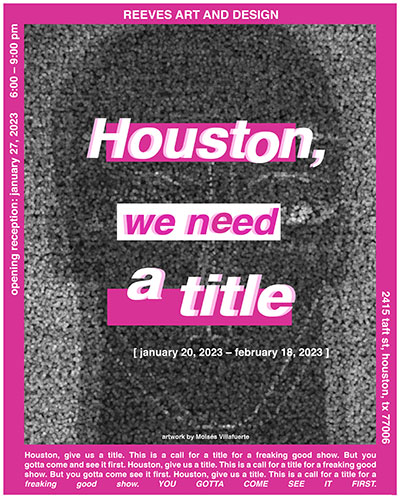 Reeves Art + Design is based in the Midtown/Montrose art district of Houston. Around the corner from the Museum of Fine Arts, located in the heart of the Houston art scene. Reeves Art + Design welcomes art lovers, enthusiasts, collectors, and interior designers to explore our world-class collection. With over 60 years of experience, we are happy to help you find the perfect piece for you. Opening Reception: January 27th from 6-9pm. Location: 2415 Taft Street, Houston, Hours: Monday - Saturday 10am - 5pm, Website: https://reevesartgalleryhouston.com/

Houston, We Need a Title
25 Texas Artists
January 20 - February 18, 2023
Reception: January 27th from 6-9pm
Reeves Art + Design

---
TEXAS GALLERY GUIDE

Austin Art Galleries





The Gallery at Salon Mystique
The Gallery at Salon Mystique celebrates local artists with over 200 wonderfully diverse artworks including collage, acrylic, oil, and watercolor. All pieces are available for viewing and purchase year round Tuesday-Saturday. Artists include Jennifer Friedman, Cindy Lopez, Nevena Bentz, and Val Mayerik. Jennuine Expressions is the art curator, issuing seasonal calls for submissions to continue to expand and refresh the offerings. Location: 166 Hargraves Drive, Suite B500, Austin, TX 78737, telephone: 281-785-9884, website: https://www.salon-mystique.com/gallery


Art on 5th
Artworks
Austin Galleries
Austin Pottery Studio & Gallery
Bee Creek Photography
Davis Gallery
Flatbed Press Gallery
The Gallery at Salon Mystique
Lora Reynolds Gallery
Stephen L. Clark Gallery
Wally Workman Gallery
West Chelsea Contemporary
Yard Dog
Art Organizations & Other Art
ArtUs Co
Austin Visual Arts Association
The Blanton Museum of Art
The Contemporary Austin
Harry Ransom Center - UT at Austin
Mexic-Arte Museum
Texas Commission on the Arts
Texas Society of Sculptors
Women & Their Work



DALLAS ART GALLERIES



Fort Worth Art Galleries
Artspace III
Carol Henderson Gallery
Weiler House Fine Art Gallery
William Campbell Contemporary Art
Art Organizations & Other Art
Amon Carter Museum
Arts Council of Fort Worth & Tarrant County
Fort Worth Weavers Guild
Kimbell Art Museum
Modern Art Museum of Fort Worth



Fredericksburg Art Galleries
Artisans - A Texas Gallery
Gallery 330
Fredericksburg Art Gallery
Fredericksburg Art Guild
Good Art Company
InSight Gallery
Koch Gallery
Larry Jackson Fine Art & Antiques
RS Hanna Gallery



Grapevine Art Galleries
Giddens Gallery of Fine Art
Great American West Gallery
Holder Dane Gallery & Art Studios
Vetro Glassblowing Studio & Gallery

HOUSTON ART GALLERIES
---
Irving Art Galleries
Art Organizations & Other Art
Irving Art Association
Irving Arts Center



Marfa Art Galleries
Galleri Urbane
Nino Mier Gallery
Art Organizations & Other Art
Ballroom Marfa
Chinati
Judd Foundation
Marfa Invitational
Marfa Open House



Rockport Art Galleries
John Martell Gallery
Rockport Gallery
Wind Way Gallery
Art Organizations & Other Art
Rockport Center for the Arts



San Antonio Art Galleries
AnArte Gallery
The Frame Gallery
Harry Halff Fine Art
Inverarte Art Gallery
Lawrence Markey
Parchman Stremmel Galleries
Ruiz-Healy Art
San Angel Folk Art
Art Organizations & Other Art
Artpace
Blue Star Contemporary
Briscoe Western Art Museum
Guadalupe Cultural Arts Center
The McNay Art Museum
National Association of Latino Arts and Culture
San Antonio Museum of Art



Other Texas Art Galleries
Pitzer's Fine Art (Wimberley)
Red & White Gallery (Fayetteville)
Webb Gallery (Waxahachie)
The Woodlands Art Gallery and Studio (Woodlands)

Art Organizations & Other Art
Amarillo Museum of Art
Art Centre of Plano (Plano)
Art Center of Waco (Waco)
Art Museum of Southeast Texas (Beaumont)
Bosque Art Center (Clinton)
The Bryan Museum (Galveston)
Central Texas Watercolor Society (Waco)
Ellen Noel Art Museum (Odessa)
El Paso Museum of Art
Eye of the Dog Art Center (San Marcos)
Galveston Arts Center (Galveston)
The Grace Museum (Abilene)
The Kemp Center For The Arts (Wichita Falls)
Laredo Center for the Arts
Live Oak Art Center (Columbus)
Longview Museum of Fine Arts
Mayborn Museum (Baylor University Waco)
Mesquite Arts Center (Mesquite)
MUSEOBENINI (Marble Falls)
Museum of the Big Bend (Sul Ross State University, Alpine)
Museum of the Southwest (Midland)
Museum of Texas Tech University (Lubbock)
National Center for American Western Art (Kerrville)
Plano Art Association (Plano)
San Angelo Museum of Fine Arts
Stark Museum of Art (Orange)
Tyler Museum of Art
University of North Texas Art Galleries (Denton)

---

ARTIST WEBSITES
Nikita Coulombe - Painting
Tod Grubbs / Bee Creek Photography - Photography
Jule Rotenberg - Sculpture



ART ADVISORS, CONSULTANTS & PRIVATE GALLERIES
American Art Resources (Houston)
Beckendorf Gallery (Online Only)
Harry Halff Fine Art (San Antonio)
met/gal (Austin)
Signet Art (Dallas)
Sylvia Leonard Wolf (Austin)
Twyla (Online Only)



APPRAISERS, FRAMING AND OTHER ART SERVICES
Brenda Simonson-Mohle, ISA CAPP (Appraisals, Dallas)
Brian Roughton - (Appraisals, Dallas)
The Frame Gallery (Framing, San Antonio)
Guernsey and Associates (Appraisals)






Zatista Contemporary and Fine Art
Is the leading destination to buy original art online, giving you unrivalled access to exclusive collections from all over the world. With over 4000 highly curated works from the most talented emerging and established artists, Zatista provides access to the types of works previously only available to seasoned collectors. Buying online with Zatista is easy with their complimentary art consultation, certificates of authenticity and a buyer guarantee that allows you to try art in your home with free returns (as well as free shipping within the US for all purchases). Their platform makes it fun to discover art you love, with an experience so unique it's like you are right there in front of it. Browse the collections



DALLAS GALLERY GUIDE

HOUSTON GALLERY GUIDE

TEXAS ART MUSEUMS AND ART CENTERS

ART GALLERY GUIDES FOR OTHER LOCATIONS
Gallery guides for every state and thirty seven major art cities.

---

About Art-Collecting.com

Art-Collecting.com is an online resource for all art enthusiasts. Art collectors, art travelers and artists will find our comprehensive online Gallery Guides and Museum Guides to be very useful. We feature guides for thirty-seven major art destinations as well as every state. Be sure to look at our Art Fairs Guide and our guides to Miami Art Week and New York Art Fairs and Los Angeles Art Fairs which are up online year around.

If you're looking for Art Appraisers, Art Advisors & Consultants, Art Auctions or other Art Services we're a good source. Our Artist Guides is where you find links directly to artist websites. Our Painters and Photographers guides are very popular. You'll discover new artists and that you can buy directly from or be referred to galleries representing their art.

Thanks for stopping by Art-Collecting.com.
Visit our website often and be sure to explore around.
https://art-collecting.com


---

Home | Art Gallery Guides | Museums & Art Centers | Art Appraisals | Art Fairs

Collecting Information | Types of Collecting | Art News | Advertising | How to be Listed

---

Terms of Use | Privacy Policy | Contact

Copyright 2023 by Art-Collecting.com All Rights Reserved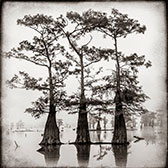 Keith Carter
Ghostlight
Through February 11, 2023
PDNB
Dallas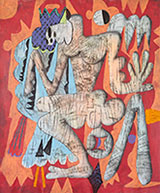 József Csató
Lush Ferns in Empty Wells
Through February 11, 2023
Galleri Urbane
Dallas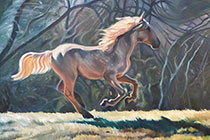 Myths, Legends, & The Holy Spirit
New Paintings by Susan Sheets
January 7 - February 2, 2023
Archway Gallery
Houston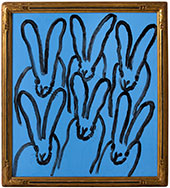 Hunt Slonem
Year of the Rabbit
Jan 13 - February 11, 2023
Laura Rathe Fine Art
Dallas & Houston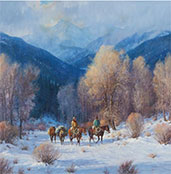 Martin Grelle
Colorado Cathedral
Post War & Contemporary Art
January 25, 2023
Revere Auctions
St. Paul, MN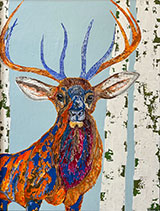 Jackson Hammack
On Exhibition
Jan 7 - February 11, 2023
Craighead Green Gallery
Dallas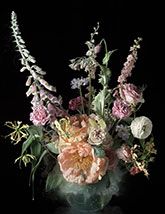 Ori Gersht
Fields and Visions
January 14 - March 25, 2023
Talley Dunn Gallery
Dallas, TX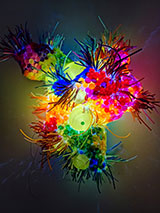 Adela Andea
Midnight Zone(s)
Jan 13 - February 25, 2023
Anya Tish
Houston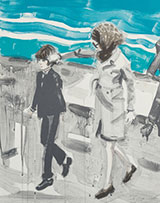 Prints & Multiples
Showcase Auction
January 25, 2023
Including: Elizabeth Peyton
Heritage Auctions
Dallas, TX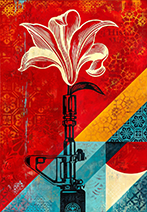 Shepard Fairey
Backward Forward
Sept 25 - July 23, 2023
Dallas Contemporary
Dallas, TX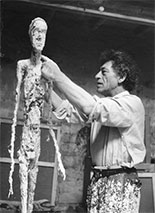 Alberto Giacometti:
Toward the Ultimate Figure
Nov 13 - February 12, 2023
Photo by Ernst Scheidegger
Museum of Fine Arts
Houston, TX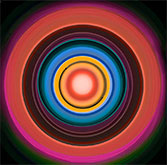 Geert Lemmers
Digital on Glass
Zatista.com








Please follow us and share site and guide with your art friends.