ART INSURANCE
It's very important to make sure artworks that you own are correctly insured. Most likely your HOMEOWNERS insurance company does not cover your art unless you have a special amendment to your policy, and current values. The first thing you need to do is check with the agent of your HOMEOWNERS policy and tell them what you want insured. Make sure your policy covers all of your valuables; artworks, jewelry and other valuable items.

You will most likely also need a current appraisal and pictures for proof of value. This step can be expensive, and to lower the costs it helps to have your original purchase receipts, artwork dimensions, condition of artwork, and if the artist is still active, their website and or list of galleries selling their artworks. The more information you can provide the appraiser the less time they will have to spend researching the artwork. Here's a list of ART APPRAISERS to help you get started.

When researching an artworks value you might find an online art resource like ARTPRICE, or MUTAL ART or ARTNET to be useful. They all provide art price information based on past auction results. They require a membership to access most current information, and may be worth joining. We find them to be most useful if the artist is well known. Many professional appraisers also use one of these companies.

The companies listed below specialize in art insurance, you might also want to contact them.
We'd like to make this page more useful, if you have suggestions or information to share about art insurance, please let us know.


AXA ART INSURANCE
AXA Art Insurance Corporation was founded in 1987 to address an urgent need: discerning, affordable insurance for fine art and collectibles. They are insurance and art professionals devoted to the treasures of our culture - to protecting their owners against financial loss, and preserving these objects for future generations. They are solely dedicated to insuring valuable art and objects, and remain the world's only art insurance specialist to this day.


CHUBB PERSONAL INSURANCE
Provider of addition coverage for artworks and collectables. This is a great time of year to review your collection management practices. Why You Need an Appraisal for Your Collectibles - and How to Get One, information from Chubb.
Brush Up On Art Collection Management from Chubb.


HUNTINGTON T. BLOCK
For over 50 years, Huntington T. Block (HTB) has been the world's leading fine art insurance broker. The best insurance programs are built on strong relationships with people that know you, care about you, and are committed to the protection of your treasures. We can customize our coverages to meet your specific art insurance needs.

---

ADDITION INFORMATION RELATED TO PROTECTING ARTWORK
---



Data Base of Art Auction Prices and Artist Information
Are you interested in researching an artist or looking for current auction prices?
Mutual Art is a great place to start. They also offer the lowest prices for online appraisals.
They are a well respected source of art information online.

---

About Art-Collecting.com

Art-Collecting.com is an online resource for all art enthusiasts. Art collectors, art travelers and artists will find our comprehensive online Gallery Guides and Museum Guides to be very useful. We feature guides for thirty-seven major art destinations as well as every state. Be sure to look at our Art Fairs Guide and our guides to Miami Art Week and New York Art Fairs which are up online year around.

When exploring around our site you'll find informative articles and guides for specific types of art like Latin American Art, Fine Art Photography and Native American Art. If you're looking for Art Appraisers, Art Advisors & Consultants, Art Auctions or other Art Services we're a good source.

Don't forget to visit our Artist Guides where you'll find links directly to artist websites. Our Painters and Photographers pages are very popular. The guides are very helpful when looking to discover new artists or if you prefer buying art directly from artists.

Here at Art-Collecting.com, we love art as much as you do and are always trying to improve our guides. If you have suggestions or notice listings that should be changed let us know. You can also help by mentioning us to your art friends and to galleries that you visit. Feel free to mention us and post links on your Social Media.

Thanks for stopping by Art-Collecting.com.
Visit our website often and be sure to explore around.
https://art-collecting.com


---

Home | Art Gallery Guides | Museums & Art Centers | Art Appraisals | Art Fairs

Collecting Information | Types of Collecting | Art News | Advertising | How to be Listed

---

Terms of Use | Privacy Policy | Contact

Copyright 2023 by Art-Collecting.com All Rights Reserved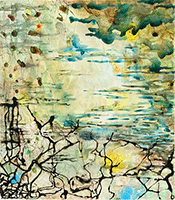 Cris Bruch
On Exhibition
Nov 2 - December 23, 2023
Greg Kucera Gallery
Seattle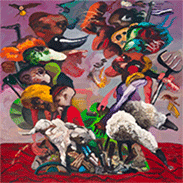 Dana Schutz
Jupiter's Lottery
Nov 2 - December 16, 2023
David Zwirner
New York / Chelsea








Please follow us and share site and guide with your art friends.