BERLIN GALLERY GUIDE
Berlin is one of the most important contemporary art cities in the world, this Berlin Gallery Guide will take you to many of the galleries. It features galleries located in Berlin, Germany and will be growing in the months ahead, it also includes a few other German cities. The art galleries listed feature primarily contemporary art but some offer traditional fine art, prints, sculpture, fine art photography, and other types of visual art. Many of the galleries are located in the Berlin Gallery District near Checkpoint Charlie. If you're at all interested in collecting art or just viewing art while in Berlin, these are some of the art galleries you might want to visit.

The reopening of the Europe is underway, and we want you to know that Art-Collecting.com will continue to provide your community with art guides as we have for the past 22 years. We do this because galleries, museums, non-profit art organizations, and artists are important. We urge you to support them whenever possible. COVID-19 is still a dangerous threat, so practice safe distancing, wash your hands and take other protective measures so that we can continue to open our country safely.

We sincerely hope that you, your family and friends will stay healthy during this time. Please take care of yourself, and think about how you might be inspired to help others. Be sure to call any art venues before attempting to visit them.

Art-Collecting.com provides the most comprehensive and easiest to use gallery guides for the United States. Our guides were created to help you easily discover art in various art communities whether you are visiting them, planning a visit, or living in them. Click on Art Gallery Guides in the top navigation and you'll find art guides for every state and thirty-seven major art cities. Each guide is divided into sections and organized in geographic locations. Links take you directly to the listed art businesses where you can quickly see what showing and going on.

---
Berlin Gallery Guide
Alexander Ochs Galleries
Aurel Scheibler
Barbara Wien
Berlinische Galerie
BQ
Buchmann Galerie
Brutto Gusto
Camera Work
Capitain Petzel
carlier | gebauer
Circle Culture Gallery
Contemporary Fine Arts
Croy Nielsen
Daad Galerie
EDITION BLOCK
Esther Schipper
Fischer Kunsthandel & Edition
Galerie Albrecht
Galerie Barbara Thumm
Galerie Barbara Weiss
Galerie Berinson
Galerie Berlin
Galerie Berlin Baku
Galerie Brokcstedt
Galerie Buchholz
Galerie Carlos Hulsch
Galerie Deschler
Galerie Dittmar
Galerie Eigen + Art
Galerie Fahnemann
Galerie Friedmann-Hahn
Galerie Georg Nothelfer
Galerie Guido W. Baudach
Galerie Hartwich Rügen
Galerie Hirschmann
Galerie Horst Dietrich
Galerie Isabella Bortolozzi
Galerie Juliane Hundertmark
Galerie Jochen
Galerie Kornfeld
Galerie Kuhn & Partner
Galerie Max Hetzler
Galerie Michael Haas
Galerie Nagel Draxler
Galerie Neu
Galerie Nordenhake
Galerie Sievi
Galerie Springer Berlin
Galerie Tammen
Galerie Thomas Schulte
Galerie Zink Waldkirchen
Gerhardsen Gerner
Grundemark Nilsson Gallery
janinebeangallery
Jarmuschek + Partner
Kewenig Galerie
Kicken Berlin
Klemm's
KM
König Galerie
Konrad Fischer Galerie
Köppe Contemporary
KOW
Kraupa-Tuskany Zeidler
Kuckei + Kuckei
Kunsthandel Wolfgang Werner Bremen
Läkemäker
Loock Galerie
Luisa Catucci Gallery
mianki Gallery
Michael Reid
Mehdi Chouakri
Meyer Riegger
Moeller Fine Art
Peres Projects
photo edition berlin
PODBIELSKI CONTEMPORARY
Poll Berlin
PSM
Rasche Ripken
ROBERT MORAT GALERIE
SCHMALFUSS BERLIN
Societe
Soy Capitan
Sprüth Magers
Springmann
Tanya Leighton Gallery
Taubert Contemporary
Westphal - Berlin
WENTRUP
WICHTENDAHL GALERIE
Zellermayer Galerie

---

Artist Websites
None listed at this time


Art Consultants, Art Advisors and Private Dealers
None listed at this time


Art Services: Appraisers, Framing and Other Services
None listed at this time



Berlin Art Museums
Berlinische Galerie - Museum of Modern Art
Brücke Museum
Staatliche Museen zu Berlin
Hamburger Bahnhof - Museum für Gegenwart
Käthe-Kollwitz Museum
Bauhaus Archives - Museum of Design
Museum of Asian Art
Museum Berggruen
Museum Island Berlin
Museum of Photography
National Gallery
New National Gallery
PRAXES Center for Contemporary Art
The Print Room
Staatliche Museum

MUSEUMS PORTAL BERLIN



ART GALLERIES IN THE UNITED STATES
Gallery Guides to the major US art cities and every state.

---

About Art-Collecting.com

Art-Collecting.com is an online resource for all art enthusiasts. Art collectors, art travelers and artists will find our comprehensive online Gallery Guides and Museum Guides to be very useful. We feature guides for thirty-seven major art destinations as well as every state. Be sure to look at our Art Fairs Guide and our guides to Miami Art Week and New York Art Fairs which are up online year around.

When exploring around our site you'll find informative articles and guides for specific types of art like Latin American Art, Fine Art Photography and Native American Art. If you're looking for Art Appraisers, Art Advisors & Consultants, Art Auctions or other Art Services we're a good source.

Don't forget to visit our Artist Guides where you'll find links directly to artist websites. Our Painters and Photographers pages are very popular. The guides are very helpful when looking to discover new artists or if you prefer buying art directly from artists.

Here at Art-Collecting.com, we love art as much as you do and are always trying to improve our guides. If you have suggestions or notice listings that should be changed let us know. You can also help by mentioning us to your art friends and to galleries that you visit. Feel free to mention us and post links on your Social Media.

Thanks for stopping by Art-Collecting.com.
Visit our website often and be sure to explore around.
https://art-collecting.com


---

Home | Art Gallery Guides | Museums & Art Centers | Art Appraisals | Art Fairs

Collecting Information | Types of Collecting | Art News | Advertising | How to be Listed

---

Terms of Use | Privacy Policy | Contact

Copyright 2021 by Art-Collecting.com All Rights Reserved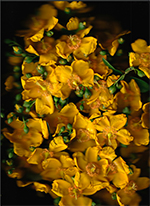 Through The Looking Glass
Feb 1 - March 13, 2021
Including: Mathilde Nardone
Luisa Catucci Gallery
Berlin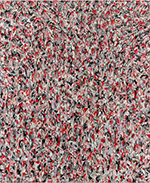 Julian Lethbridge
On Exhibition
Feb 1 - March 13, 2021
Contemporary Fine Arts
Berlin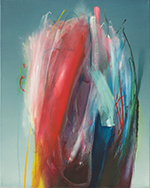 Eilike Schlenkhoff
On Exhibition
Feb 5 - March 27, 2021
Rasche Ripken
Berlin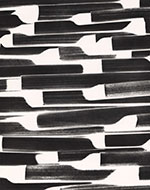 SHEROES OF PHOTOGRAPHY
Feb 5 - April 23, 2021
Including Anne Dilling
Kicken Berlin
Berlin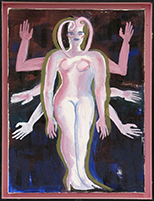 Lockdown Fantasies
Dec 20 - February 27, 2021
Including: Elivra Bach
Galerie Deschler Berlin
Berlin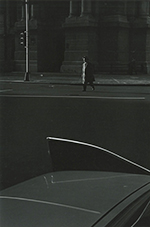 It Was All A Dream
Nov 19 - March 13, 2021
Including: Ray K. Metzker
Howard Greenberg Gallery
New York / Midtown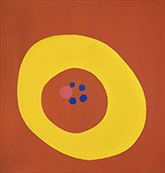 Jules Olitski
Color to The Core
Nov 7 - March 12, 2021
Yares Art
New York / Midtown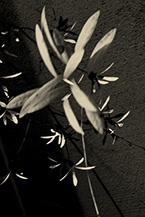 Paul Cupido
Dec 16 - February 27, 2021
Danziger Gallery
New York / Upper East Side



Please follow us and share site and guide with your art friends.