NEW YORK GALLERY GUIDE
GALLERIES, MUSEUMS & ART ORGANIZATIONS
This New York gallery guide features art galleries, art museums and art organizations in Manhattan, the boroughs and New York state. Along with galleries you'll also find art advisors, consultants and appraisers, plus other art services and artists. The galleries represent a wide variety of artworks from emerging artists to modern masters, as well as artists that are historically important. You'll find paintings, fine art photography, prints, sculpture, glass, video art and much more. NYC is the world's most important art city and this is our largest and most popular guide. You'll quickly discover and consider this your go to resource for enjoying New York art online.

Art-Collecting.com provides comprehensive and easy to use gallery guides for every state. This guide was created to help you easily explore art in New York. You'll find it very useful for visiting galleries online, or planning in person visits. You'll see amazing art by talented artists and find out what's on exhibition. It's also useful when planning a visit to NYC, or just wanting to discover art in a particular neighborhood. The guide is divided into sections as listed below, pick a section and get going, enjoy and visit often.

For the past 25 years, we've been providing art guides on the Internet, and most are similar to this guide. We do it because galleries, museums, non-profit art organizations, and artists are important, please support them whenever possible.

For this guide to continue, gallery and art organization support is needed. If you have listed in the past, thank you, please renew. If you've never officially listed with us please do so today. Listing information can be found in "About Us" in the top navigation. Individuals can also help by sharing our site with art friends and in Social Media, thanks in advance, it would be much appreciated.


MANHATTAN GALLERIES
CHELSEA | Lower East Side | Downtown | Tribeca | Midtown | Uptown
Private Galleries & Appointment Only

THE BOROUGHS
BROOKLYN | Bronx | Long Island City | Staten Island | Queens

OTHER NEW YORK STATE GALLERIES
Metro Area, Westchester County, Hudson River and Other Galleries
THE HAMPTONS & LONG ISLAND
Upstate New York Art Galleries

ART SERVICES
Art Advisors, Consultants and Curators
Art Appraisers
Framing, Shipping, Insurance and Other Services

New York Artist Websites

ADDITIONAL ART GUIDES
NEW YORK ART FAIRS
New York Art Museums, Art Organizations & Art Centers
New Jersey Gallery Guide | Connecticut Gallery Guide

---
NEW YORK ART GALLERIES
DOWNTOWN AREA ART
CHELSEA ART GALLERY GUIDE


LOWER EASTSIDE GALLERIES
LES GALLERIES (EAST OF ALLEN STREET)






RICHARD TAITTINGER GALLERY
RTG was founded in 2014 on the Lower East Side and works closely with museum curators and collectors from around the world. The gallery shows artists from outside the traditional art world system together with established talents. They also support artist attuned to ethical values, human rights, diversity, feminism and environmental issues. Current exhibition is "Heaven Is A Place In The Mind" artwork by Raúl Cordero. Location: 154 Ludlow Street, New York, NY 10002, telephone: 212-634-7154, website: https://richardtaittinger.com/






THOMAS NICKLES PROJECT
Opened in Summer 2020 on Orchard Street in New York City's Lower East Side with a program consisting of emerging and underrepresented artists living in Cuba and abroad. Hours: 11-6pm, closed Monday and Tuesday. On the third Thursday of the month the gallery is open until 8pm. Location: 47 Orchard Street, New York, NY 10002, telephone: 917-667-5016, website: https://www.thomasnickles.com/


Bureau
Cindy Rucker Gallery
Foley Gallery
François Ghebaly
Half Gallery
Hannah Traore Gallery
Harkawik
Hashimoto Contemporary
Hign Noon
Krause Gallery
Lichtundfire
Magenta Plains
Mark Gallery
McKenzie Fine Art Inc.
Olympia
Perrotin
Proxyco
Rachel Uffner Gallery
Shin Gallery
Spencer Brownstone Gallery
Totah
Thierry Goldberg Gallery
Van Der Plas Gallery
Art Organizations & Other Art
Abrazo Interno Gallery @ The Clemente
Cuchifritos Gallery + Project Space
Equity Gallery
International Center of Photography
The Clemente
Participant Inc.
Tenement Museum


LOWER EASTSIDE GALLERIES
LES GALLERIES (WEST OF ALLEN STREET)






Massey Klein
MK is a contemporary art gallery located in the Lower East Side of NYC. The gallery supports both local and international mid-career and emerging artists. Husband and wife team, Garrett Klein and Ryan Massey, believe in the collaborative partnership between artist, gallery, and collector. The gallery functions as a meeting place where collectors and the general public can experience carefully curated exhibitions and foster meaningful relationships with art. Location: 124 Forsyth Street, New York, NY 10002, telephone: 917-261-4657, website: https://www.masseyklein.com/


Andrew Edlin Gallery
Arsenal Contemporary Art New York
Betty Cuningham Gallery
bitforms gallery
Carriage Trade
Company
Cristin Tierney
Dacia Gallery
Derek Eller Gallery
Elizabeth Houston Gallery
Fridman Gallery
James Fuentes
Marc Straus
Miguel Abreu Gallery
Nathalie Karg Gallery
Shoot the Lobster
signs and symbols
Simone Subai Gallery
Sperone Westwater
Steven Harvey Fine Art Projects
The Hole
Tibor De Nagy
Westwood Gallery
Woodward Gallery
Art Organizations & Other Art
601Artspace
La MaMa
New Museum


LOWER EASTSIDE GALLERIES
LES GALLERIES (LOCATED NEAR CHINATOWN)
47 Canal
Alden Projects
Bridget Donahue
Derosia
Diana New York
Essex Flowers
Fierman
Foxy Production
Front Room Gallery
Frosch & Co
Helena Anrather
Housing
Larrie
Lubov
Lyles & King
Marinaro Gallery
Martos Gallery
Maxwell Graham / Essex Street
Peter Blum Gallery
Reena Spaulings Fine Art
Sargent's Daughters
Shelter
Shrine


---

DOWNTOWN ART GALLERIES
GREENWICH VILLAGE / WEST VILLAGE / NOHO GALLERIES
Aicon Gallery
Blank Space
Chambers Fine Art
Eli Klein
Robin Rice Gallery
Art Organizations & Other Art
The Brant Foundation Art Study Center
Grey Art Gallery (New York University)
White Columns
Whitney Museum of American Art


SOHO / NEAR SOHO ART GALLERIES
Anita Rogers Gallery
Brooke Alexander, Inc.
Carolina Nitsch
Cecilia de Torres
DTR Modern Galleries
Franklin Bowles Galleries
Jeffrey Deitch
June Kelly Gallery
Louis K. Meisel Gallery
Martin Lawrence Galleries
Morrison Hotel Gallery
Muriel Guépin Gallery
Owen James Gallery
Peter Freeman, Inc.
Ronald Feldman Gallery
Staley-Wise Gallery
Two Palms
Art Organizations & Other Art
Artists Space
Dia Art Foundation / The Broken Kilometer
Dahesh Museum of Art
The Drawing Center
Museum of Chinese in the America


TRIBECA ART GALLERIES





KAPOW
Is a small exhibition space established in 2022 as an independent division of Kourosh Mahboubian Fine Art. Its mission is to highlight and promote the work of emerging to mid-career artists who are on the verge of breaking through to a higher level of success. It focuses on presenting solo shows of those artists' works in a setting that allows intimate interaction with the art. Shows take place every other month. Upcoming Exhibition: March 3 - 25, SPECTER, sculptures by Blake Hiltunen. Open: Thursday - Saturday, 2pm to 7pm during show. All other times by appointment. Location: 124 Forsyth Street, New York, 10002, telephone: 917-261-4657, website: https://www.mahboubianfineart.com/


1969 Gallery
52 Walker
Alexander and Bonin
Andrew Kreps Gallery
Andrew Prokos Gallery
anonymous gallery
Anton Kern Gallery
Bienvenu Steinberg & Partner
Bortolami
Broadway
Chapter NY
Charles Moffett
Chart
Cheryl Hazan
Christina Grajales
David Lewis
Deli Gallery
Denny Dimin Gallery
Downs & Ross
Freight + Volume
George Adams Gallery
GRIMM
Hal Bromm Gallery
HB381
Jack Barrett
Jack Hanley Gallery
James Cohan
Jane Lombard Gallery
Jeffrey Deitch
Kapp Kapp
Kaufmann Repetto
Kerry Schuss Gallery
Klaus Von Nichtssagend Gallery
Launch F18
Leslie Tonkonow Artworks + Projects
Luhring Augustine Tribeca
Margot Samel
Nicelle Beauchene Gallery
Nicodim New York
Off Paradise
One Art Space
Ortuzar Projects
P.Bibeau
Pablo's Birthday
PAGE (NYC)
Postmasters
P.P.O.W
Q.T.
R & Company
Salomon Arts Gallery
SAPAR Contemporary
Storage
The Hole Tribeca
Theodore
Untitled Space
Art Organizations & Other Art
Apexart
China Institute Gallery
Mela Foundation
Soho Photo


LOWER MANHATTAN ART GALLERIES
ANDERSON CONTEMPORARY


---



Affordable Art Fair
Metropolitan Pavilion
125 West 18th Street
New York, NY 10011

New York Spring
March 22 - 26, 2023

Affordable Art Fair NYC returns to the Metropolitan Pavilion this March 22 - 26, 2023. The fair showcases original contemporary artworks ranging in price between $100 to $10,000. That's how the name got started, it's affordable art. The first edition of the Affordable Art Fair took place in London in October 1999, now the fair has grown to included 10 cities around the world. Thousands of art lovers descended upon each fair to browse and buy thousands of original contemporary paintings, sculptures, photographs and prints in a relaxed and friendly environment. Our New York Spring edition will be sure to put a spring in your step, see you in March!

ART FAIR WEBSITE
https://affordableartfair.com/

Visit our NEW YORK ART FAIR GUIDE for additional details.

---
MIDTOWN AREA ART

MIDTOWN ART GALLERIES
Adelson Galleries
A La Vielle Russie
Anton Kern Gallery
Atelier VGI
Carlton Fine Art
Castelli Gallery
D. Wigmore Fine Art
Edwynn Houk Gallery
Electrum Art Gallery
Findlay Galleries
Forum Gallery
Galerie St. Etiennel
Hirschl & Adler Galleries
Howard Greenberg Gallery
Jason McCoy, Inc.
J.N. Bartfield Galleries
John Szoke
Kapoor Galleries
Keith De Lellis Gallery
Manhattan Art & Antiques Center
Marian Goodman Gallery
Nailya Alexander Gallery
Pace Prints
Pace African & Oceanic Art
Rehs Galleries, Inc.
Scholten Japanese Art
Throckmorton Fine Art
Upsilon Gallery
Wook & Lattuada Gallery
Yares Art
Art Organizations & Other Art Spaces
AC Institute
Fountain House Gallery
MoMA - Museum of Modern Art
The Morgan Library & Museum
Museum of Arts and Design
National Association of Women Artists
Art Auctions
Bonhams
Christie's
Heritage Auctions
Phillips
Swan (E 25th)


BELOW MIDTOWN TO CHELSEA / HUDSON YARDS

Avant Gallery (20 Hudson Yards)
Monya Rowe Gallery (8th Ave & West 30th)
Sean Kelly Gallery (10th Ave & W 36th)
Susan Sheehan Gallery (East 16th)
Talwar Gallery (East 16th)
Art Organizations & Other Art
Pen + Brush (East 22nd)


---
UPTOWN AREA ART

UPPER EASTSIDE ART GALLERIES
Between East 60th and East 70th

Anita Shapolsky Gallery
Baahng & Co.
Blum & Poe
Bookstein Projects
Cheim & Read
David Tunick, Inc.
David Zwirner
Debra Force Fine Art, Inc.
Didier Aaron
DI DONNA
Franklin Parrasch Gallery
Gitterman Gallery
Gladstone Gallery
Hauser & Wirth
Ippodo Gallery
L. Parker Stephenson Photographs
Mark Murray Fine Paintings
Miyako Yoshinaga
Moeller Fine Art
Petzel Gallery
Phoenix Ancient Art
Rosenberg & Co.
Thomsen Gallery
Upsilon Gallery
Venus Over Manhattan
Art Organizations & Other Art
The Society of Illustrators


UPPER EASTSIDE ART GALLERIES
Between East 70th and East 79th





Questroyal Fine Art, LLC
Offering quality American paintings from the nineteenth and twentieth centuries, with a focus on works from the Hudson River School, tonalist, impressionist, and modernist movements. Contact the gallery to order a copy of Important American Paintings, Volume XVIII: Be Uncool, a hardcover catalogue featuring 96 pages and 37 color plates. Featured artists include Bierstadt, Burchfield, Cropsey, Gifford, Glackens, Hartley, Hassam, Kensett, Porter, Richards, and more. 903 Park Ave, Third Floor, New York, NY 10075, telephone: 212-744-3586, website: https://www.questroyalfineart.com/


Acquavella Galleries, Inc.
Alexandre Gallery (new location)
Almine Rech
American Illustrators Gallery
Castelli Gallery
Craig F. Starr Gallery
Danziger Gallery
Edward Tyler Nahem
Freedman Art
Gagosian Gallery
Gerald Peters Gallery
Helly Nahmad Gallery
Jane Kahan Gallery
Jonathan Boos
Kate Werble Gallery
Kristen Lorello
Leila Heller Gallery
Leo Koenig Inc.
Leon Tovar Gallery
Lesley Feely
Lévy Gorvy
Mark Borghi
Mary-Anne Martin Fine Art
Meredith Ward Fine Art
Michael Werner
Mnuchin Gallery
Olde Hope
Richard Gray Gallery
Ruiz-Healy Art
Skarstedt
Sous Les Etoiles Gallery
Spanierman Modern
Tilton Gallery
Van Doren Waxter
Van de Weghe
Waterhouse & Dodd
Art Organizations & Other Art
Asia Society
Czech Center
Frick Madison (open)
Sotheby's


UPPER EASTSIDE ART GALLERIES
Above East 79th to East 100th





Valerie Goodman Gallery
Established in 2010 on Manhattan's Upper East Side. Valerie Goodman discovers exceptional artists, unleashes their creativity and introduces their work to the world. Working through the Valerie Goodman Gallery, various museums and important international art events, Goodman develops and markets programs focused on expanding the reach of the arts. Location: 315 East 91st Street, New York, NY 10128, telephone: 212-348-2968, website: https://valeriegoodmangallery.com/


Barbara Mathes Gallery
David Nolan New York
Hans P. Kraus Jr. Fine Photographs
Menconi + Schoelkopf
Meredith Rosen Gallery
Neumann Wolfson Art
Primavera Gallery
Robert Mann Gallery
Salon 94 S94 Design
Taylor | Graham
Art Organizations & Other Art
Cooper Hewitt Smithsonian Design Museum
Guggenheim Museum
The Jewish Museum
The Metropolitan Museum of Art
Neue Gallerie New York


UPPER EASTSIDE ART GALLERIES
Above East 100th / Harlem / East Harlem





David Richard Gallery, LLC
David Richard Gallery specializes in Postwar and Contemporary abstract art and features geometric, Op, Pop, color field, minimal and gestural abstraction in a variety of media. Artists who were part of important art historical movements that occurred during the 1950s through 1980s are represented, along with established artist who need more exposure, estates, secondary market works, and emerging American and international contemporary artists. 211 East 121st Street, New York, NY 10035, telephone: 212-882-1705, website: https://www.davidrichardgallery.com/


Calabar Gallery
Claire Oliver Gallery
Heath Gallery
Long Gallery Harlem
The Roger Project
Art Organizations & Other Art
The African Center
Columbia U. Leroy Neiman Gallery
El Museo del Barrio
Hunter East Harlem Gallery
Museum of the City of New York
Studio Museum in Harlem
WhiteBox Harlem Art Center


UPPER WESTSIDE GALLERIES
Alan Klotz Gallery
Contemporary African Art Gallery
Glenn Horowitz
Hamburg Kennedy Art Advisory + Projects
Susan Eley Fine Art
Art Organizations & Other Art
American Folk Art Museum
American Museum of Natural History
The Interchurch Center
New York Historical Society
Nicholas Roerich Museum
Wallach Art Gallery at Columbia University


---
PRIVATE GALLERIES & APPOINTMENT ONLY
The following art dealers are specialize in contemporary or historical artworks.
They could be very established or a gallery transitioning to a new business model.
They are listed to provide you with a way to contact them if needed.

CONTEMPORARY ART DEALERS
Anastasia Photo
Adam Baumgold Fine Art
Artemisa Gallery
Gibson Contemporary
Jadite Galleries
Jenn Singer
LAMINAproject
Monica King Projects
Page (NYC)
Peg Alston Fine Arts
Steven Kasher Gallery

19TH and 20TH CENTURY, MODERN, POST-WAR AND ANCIENT ART
Bernard Goldberg Fine Arts
Carlton Rochell Asian Art
Electrum
Lawrence Steigrad Fine Arts
Mireille Mosler
The Merrin Gallery
Simon Capstick-Dale
Vallarino Fine Art
Wildenstein & Company


---
NEW YORK ART SERVICES
ART ADVISORS, CONSULTANTS AND CURATORS
Coplan Hurowitz Art Advisory
Elizabeth Fiore Art Advisory
HK Art Advisory + Projects
Flynn Fine Art
Mercer Contemporary
MFI Art Company
Nader Haitian Art Gallery
Pettit Art Partners
Porter / Advisory
State Of The Art - Fine Art Consulting


ART APPRAISERS
Art Peritus Advisors & Appraisers
International Art Acquisitions (Rochester, NY)
Lorraine Anne Davis
New York Fine Art Appraisers
Sylvia Leonard Wolf Inc.
TT Fine Art


FRAMING, SHIPPING, INSURANCE AND OTHER SERVICES





Aetna Fine Art Logistics (New York)
Aetna is a single source service provider for fine art and antiques handling, storage & shipping worldwide. All services are provided in-house, without the use of subcontractors. Shipping, packing & crating, customs clearance, trade shows & exhibitions, installation and insurance are only some of the services we provide. Since 1996 we have been servicing artists, art galleries, auction houses, museums & private collectors. We always offer great service, discretion and competitive pricing. Location: 123 East Mineola Avenue, Valley Stream, NY 11580, Michael@AetnaFineArt.com, telephone: 516-825-5885, website: https://www.aetnafineart.com/






Arrow Express (New York)
Arrow Express provides professional packing, custom crating, and worldwide shipping services. We specialize in handling fine art and antiques as well as items that are over-sized, uniquely shaped, high value or extremely fragile. We provide specialty freight services for individuals, galleries, auction houses, antique and fine art dealers, collectors, and the home decorating industry. Location: 28 Saint John's Place, Freeport, NY 11520, email: arrowexpress@gmail.com, telephone: 516-867-4366, website: https://www.arrowexpress.com/






Pathe Shipping Supplies
Has serviced the Art Industry since our incorporation in 1951. Inventoried items include bubble, foam, tape, corrugated sheets, glassine, tyvek, tissue and janitorial supplies. Our Manhattan location, in Chelsea, enables Pathe to deliver quickly or offer immediate pick up. Our existing customers are many of your neighbors. Location: 620 West 26th Street, New York, NY 10001, sales@pathesupplies.com, telephone: 212-239-2380, website: https://pathe-shipping.myshopify.com/






Zatista Contemporary and Fine Art
Is the leading destination to buy original art online, giving you unrivalled access to exclusive collections from all over the world. With over 4000 highly curated works from the most talented emerging and established artists, Zatista provides access to the types of works previously only available to seasoned collectors. Buying online with Zatista is easy with their complimentary art consultation, certificates of authenticity and a buyer guarantee that allows you to try art in your home with free returns (as well as free shipping within the US for all purchases). Their platform makes it fun to discover art you love, with an experience so unique it's like you are right there in front of it. Browse the collections


Aetna Fine Art Logistics (New York)
Art Now Management - Career guidance for artists
ArtGuard (Security for Hanging Art)
Artware Editions
Tribeca Printworks (Fine Art Printing)


---
THE BOROUGHS

BROOKLYN ART GALLERIES


BRONX ART GALLERIES
Compound
Elisa Contemporary Art
Wallwork NY
Art Organizations & Other Art
Bronx Art Space
Bronx Museum of the Arts
Bronx River Art Center
Bronx Council on the Arts


LONG ISLAND CITY ART GALLERIES
Mosaic Artspace
Art Organizations & Other Art
Local Project Art Space
The Noguchi Museum
Radiator Arts
Socrates Sculpture Park
Sculpture Center


STATEN ISLAND ART GALLERIES
Art Organizations & Other Art
Jacques Marchais Museum of Tibetan Art (Staten Island)
Staten Island Museum


QUEENS ART GALLERIES





Carlos Lemos Gallery
The intention of the gallery is to primarily exhibit and sell the artwork of Carlos Lemos. Located in a quiet neighborhood in Queens, it is also an atelier. The main concept is to have a place to work and display his current and most recent accomplishments, however from time to time other artists will be shown. Carlos Lemos is a Brazilian born artist and craftsman with over 40 years of experience. Located in Queens and open to visitors by appointment only. Website: http://carloslemosgallery.com/


Kimberly-Klark
Mrs. (Maspeth)
Art Organizations & Other Art
MoMA PS1
Queens Museum of Art


---
OTHER NEW YORK STATE GALLERIES
METRO AREA
WESTCHESTER COUNTY, HUDSON RIVER & OTHER GALLERIES






Lincoln Glenn (Larchmont)
Founded in 2022, with a mission to present American art from the 19th century to the contemporary period. The gallery exhibits works from artists of the Hudson River School, American Impressionism, Ashcan School, and American Modernism, with a particular focus on Abstract Expressionism and Color Field painting. Lincoln Glenn wishes to revive the legacies and explore the careers of artists working between the 1950s and 1970s who made significant contributions to art history, but whose names may have been forgotten by time. Artists include Sally Michel, Milton Avery, Sherron Francis, Paul Jenkins, George Inness, Wolf Kahn, Theodoros Stamos, Alan Fenton, Giorgio Cavallon, Norman Bluhm, Lynne Drexler, and Calvert Coggeshall. Location: 126 Larchmont Avenue, Larchmont, New York 10538, telephone: 914-315-6475, website: https://www.lincolnglenn.com/


Ai Bo Gallery (Purchase)
The gallery features artwork that stands out and translates across multiple arenas of discourse, culture and art history. We focus on promoting international contemporary emerging and established artists who mix traditional disciplines with new media, unique mindset and cutting edge methodology. The range of media we showcase includes painting, sculpture, photography, video installations as well as multimedia art. Location: One Stratton Road, Purchase, NY 10577, telephone: 914-251-0169, website: https://www.aibogallery.com/


11 Jane St Art Center (Saugerties)
Carrie Haddad Gallery (Hudson)
Corners Gallery (Ithaca)
Exposures Gallery (Sugar Loaf)
Geary
Ice Cream Social (Port Chester)
The Lockwood Gallery (Kingston)
Mackey Twins Art Gallery (Mount Vernon)
Madelyn Jordon Fine Art (Scarsdale)
Pinkwater Gallery (Kingston)


Windham Fine Arts (Windham)


THE HAMPTONS AND LONG ISLAND


UPSTATE NEW YORK ART GALLERIES
BUFFALO ART GALLERIES
Buffalo Big Print
Meibohm Fine Arts (East Aurora)
Rider Frames & Gallery (Orchard Park)


ROCHESTER ART GALLERIES
Anderson Alley Artists
Craft Company No. 6
The Creator's Hands
International Art Acquisitions (Appraisals)
Image City Photography Gallery
Art Organizations & Other Art
ARTISANworks
Rochester Contemporary


---

NEW YORK ARTISTS





Kevin Kuenster - Paintings
Recently, I began working with Buon Fresco, an ancient technique in which pigments are applied to a wet plaster surface. The plaster is a pure combination of aged lime putty and Carrara marble dust which is applied to a birch wood panel. When the plaster dries the surface becomes hard and smooth like stone with the pigment embedded in the surface. Etruscan and Roman frescos with their rich colors have endured centuries. I am fascinated with depicting 21st century humanity, increasingly fragile and threatened, using this ancient technique that embodies such permanence and stability. Website: https://www.kevinkuenster.com/home






Xuanchen Li - Photography
Staying 6 ft apart is the recommended distance to reduce the spread of Covid-19. Is there a guideline for the emotional distance between humans? Xuanchen Li's work explores the relationship and distance between individuals and society, as well as the journey to reach one's inner-self through solitude and meditation. Located in NYC Lower Eastside, website: https://www.xuanchenli.com/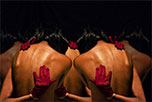 Chloé Pitterson - NY
My name is Chloé Pitterson and I am a fine art photographer based in New York City. I started my artist career photographing other people and over time have incorporated self portraiture as a way to share the lessons of tapping into the self for personal growth that I have learned. Through self portraits and photographing others, I explore themes in psychology and human nature. My work is inspired by my personal studies in philosophy, spirituality, and self-growth. Each piece is an embodiment of the belief that when the subject awakens to the ownership and power they have within them, they become their highest potential. Website: https://www.chloepitterson.com/


Inez Andrucyk - Paintings
Derek Des Islets - Paintings
Laurie Goodhart - Paintings
Greg Kessler - Paintings
Michael J. Palladino - Paintings
Andrew Prokos - Photography
Xiaoyin Xi - Paintings & Drawings


---

OTHER NEW YORK ART GUIDES

CHELSEA GALLERY GUIDE

BROOKLYN GALLERY GUIDE

THE HAMPTONS & LONG ISLAND

NEW YORK ART FAIRS

NEW YORK ART MUSEUMS, ART ORGANIZATIONS & ART CENTERS

NEW JERSEY GALLERY GUIDE | CONNECTICUT GALLERY GUIDE


ART GALLERY GUIDES FOR OTHER LOCATIONS
Gallery guides for every state and thirty seven major art cities.


---

About Art-Collecting.com

Art-Collecting.com is an online resource for all art enthusiasts. Art collectors, art travelers and artists will find our comprehensive online Gallery Guides and Museum Guides to be very useful. We feature guides for thirty-seven major art destinations as well as every state. Be sure to look at our Art Fairs Guide and our guides to Miami Art Week and New York Art Fairs which are up online year around.

When exploring around our site you'll find informative articles and guides for specific types of art like Latin American Art, Fine Art Photography and Native American Art. If you're looking for Art Appraisers, Art Advisors & Consultants, Art Auctions or other Art Services we're a good source.

Don't forget to visit our Artist Guides where you'll find links directly to artist websites. Our Painters and Photographers pages are very popular. The guides are very helpful when looking to discover new artists or if you prefer buying art directly from artists.

Thanks for stopping by Art-Collecting.com.
Visit our website often and be sure to explore around.
https://art-collecting.com



---

Home | Art Gallery Guides | Museums & Art Centers | Art Appraisals | Art Fairs

Collecting Information | Types of Collecting | Art News | Advertising | How to be Listed

---

Terms of Use | Privacy Policy | Contact

Copyright 2023 by Art-Collecting.com All Rights Reserved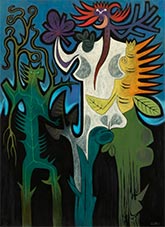 Ralph Iwamoto
Wild Growth
March 23 - April 15, 2023
Hollis Taggart
New York / Chelsea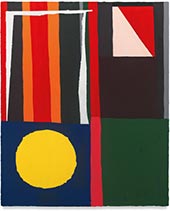 Nick Aguaya
On Exhibition
March 16 - April 22, 2023
Miles McEnery Gallery
New York / Chelsea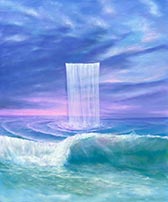 Jeremy Shockley
Well, Look At That
February 25 - April 29, 2023
The Hole
New York / Walker Street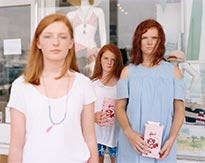 Tina Barney
The Beginning
March 2 - April 22, 2023
Kasmin Gallery
New York / Chelsea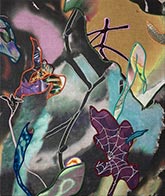 Sophia Belkin
Slice of Water
March 9 - April 22, 2023
Dinner Gallery
New York / Chelsea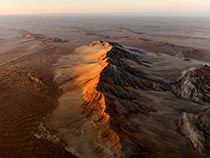 Edward Burtynsky
African Studies
March 4 - April 22, 2023
Howard Greenberg Gallery
New York / Midtown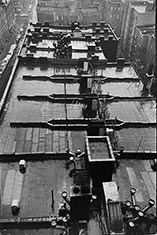 Ann Treer
A Moment In New York
March 8 - April 28, 2023
Robert Mann Gallery
New York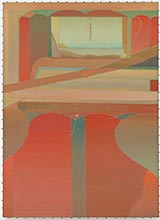 Miyoko Ito
On Exhibition
Feb 24 - April 15, 2023
Matthew Marks Gallery
New York / Chelsea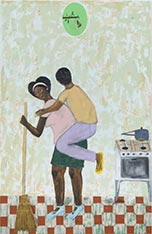 Larissa de Souza
Paredes Que Contam Histórias
Feb 9 - March 18, 2023
Albertz Benda
New York / Chelsea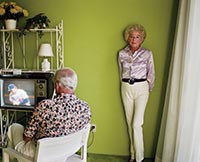 Larry Sultan
Pictures From Home
Feb 25 - May 13, 2023
Yancey Richardson
New York / Chelsea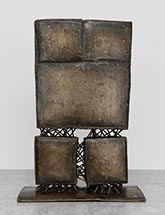 Harold Cousins
Forms of Empty Space
Jan 28 - March 25, 2023
Michael Rosenfeld Gallery
New York / Chelsea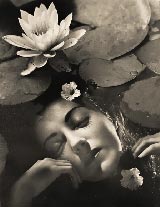 Trick Photography
and Visual Effects
Jan 19 - March 18, 2023
Including: Angus McBean
Keith de Lellis
New York / Midtown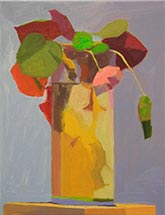 Living Arrangements
February 16 - March 25, 2023
Including: T. Kelly Wilson
Kathryn Markel Fine Arts
New York / Chelsea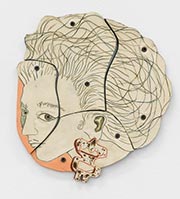 Gabriela Vainsencher
Epic, Heroic, Ordinary
Presented with New Discretions
March 2 - April 8, 2023
Asya Geisberg Gallery
New York / Chelsea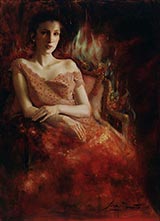 Tina Garrett
Portrait Workshop
March 19 - 21, 2023
Highlands Art Gallery
Lambertville, NJ







The Horses Stood Like Men
Now thru April 8, 2023
Including: JJ Pinckney
Curator: Dr. Margarita Lila Rosa
Jenkins Johnson Projects
Brooklyn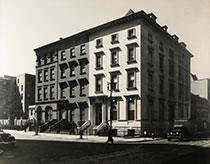 Berenice Abbott's
Available from
Marlborough
New York / Chelsea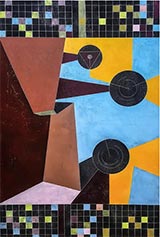 Samuel Riera
Peripheries Vol. I
Feb 24 - April 9, 2023
Thomas Nickles Project
New York / Lower Eastside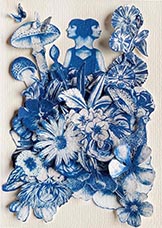 Chloe McCarrick
Available from
Roth Taylor Fine Art
NYC & Culver City, CA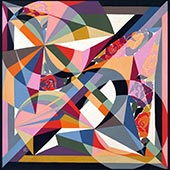 Peter Carr
Available from
Roth Taylor Fine Art
NYC & Culver City, CA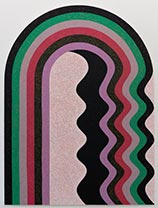 Creatures of Sense
Feb 4 - March 18, 2023
Including: Matt Kleberg
Carvalho Park
Brooklyn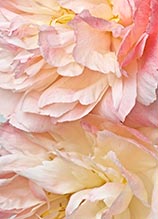 SPARK
Jan 21 - March 19, 2023
Including: Lynn Savarese
The White Room Gallery
Bridgehampton, NY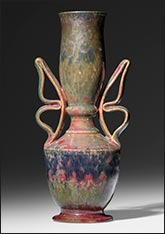 American Ceramics
Sold - February 28, 2023
Including: George Ohr
Rago Auctions
Lambertville, NJ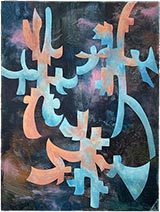 Rochelle Voyles
Available from
Paradice Palase
Brooklyn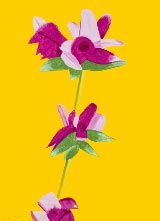 Spring Flowers
March 15 - May 6, 2023
Including: Alex Katz
Leslie Sacks Gallery
Santa Monica, CA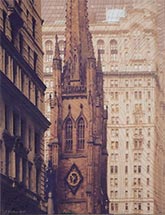 Marilyn Henrion
Mixed Media on Canvas
Zatista.com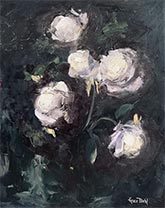 Grace Diehl
Painting, Oil on Canvas
Zatista.com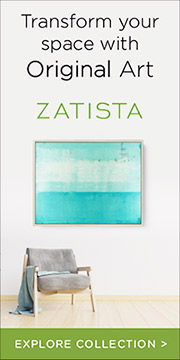 Please follow us and share site and guide with your art friends.