LOS ANGELES ART FAIR GUIDE
Los Angeles is now one of the world's premier art cities. It's a great place to see contemporary art and it's now a major art fair destination. Here's a brief look at what's ahead to help you plan. The links that will take you in several directions to help you discover art. February is the major art fair month in Los Angeles. This guide has been created to make it easier for you to plan your art fair visits as well as promote some of the amazing art galleries in Los Angeles. As the fairs get closer we'll be adding additional details and a basic description of each art fair, plus specifics like who's exhibiting, highlights, and openings and special events.

The reopening of the United States is underway, and we want you to know that Art-Collecting.com will continue to provide your community with art guides as we have for the past 22 years. We do this because galleries, museums, non-profit art organizations, and artists are important. We urge you to support them whenever possible. COVID-19 is still a dangerous threat, so practice safe distancing, wash your hands and take other protective measures so that we can continue to open our country safely.

We sincerely hope that you, your family and friends will stay healthy during this time. Please take care of yourself, and think about how you might be inspired to help others. Be sure to call any art venues before attempting to visit them.

Please tell your art friends about us. It's also OK to share the guide web address in social media posts. In addition to the art fairs be sure to take in some of the notable gallery and museum exhibitions while in Southern California

LA ART SHOW
FELIX LA
ART LOS ANGELES CONTEMPORARY
FRIEZE LOS ANGELES
SPRING/BREAK LOS ANGELES
STARTUP LOS ANGELES
ART PALM SPRINGS
PHOTO LA
SUPERFINE! ART FAIR


AREA GALLERY GUIDES
Los Angeles Gallery Guide
Santa Monica Gallery Guide
Culver City Gallery Guide
All Calfornia Gallery Guides

SELECTED MUSEUM EXHIBITIONS

SELECTED SPECIAL ART EVENTS

---




LA Art Show
Los Angeles Convention Center
1201 South Figueroa Street (South Hall)
Los Angeles, CA 90015
July 29 - August 1, 2021
https://www.laartshow.com/

Los Angeles has emerged as a global epicenter of art & culture, with a distinct, interwoven multi-cultural influence unique to the city. Diversity is our strength and art is most impactful when it includes or transcends all borders. As LA rises as the world-class destination for art, LA Art Show continues to lead the way with innovative programming and one-of-a-kind experiences for an expanding collecting audience.

More than 200,000 square feet of exhibition space is committed to today's prominent galleries. These domestic and international galleries, beyond their booths, curate special exhibits that are at the forefront of the burgeoning contemporary art movement. The fair offers an extraordinary array of works and experiences in specialized sections.

2021 ADMISSION
Not yet available

SOCIAL MEDIA
Instagram: @laartshow/
Twitter: @LAArtShow
Facebook: @LAartshow
Hashtags: #laartshow #laartshow2019 #laartshow2020

ART FAIR WEBSITE
https://www.laartshow.com/


---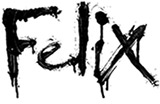 Felix LA
The Hollywood Roosevelt Hotel
Los Angeles, CA
2021 dates to be announced
http://felixfair.com/

Felix LA is a new contemporary art fair and reflection of Los Angeles's growing importance in the field. Its mission is to create a more intimate fair experience for collectors, dealers, and artists that prioritizes connoisseurship, collaboration, and community. Felix LA was co-founded by Dean Valentine along with brothers Al Morán and Mills Morán. A return to the hotel fair format, in the spirit of the storied Gramercy International Los Angeles at the Chateau Marmont, Felix LA grants galleries an efficient exhibition opportunity while offering the city's burgeoning collector-base intimate access and maximum flexibility. The informal setting will allow for more extended conversations among collectors, dealers, and artists alike. The first edition of Felix LA was in February 2019 at the Hollywood Roosevelt Hotel.

ADMISSION
$25.00

SOCIAL MEDIA
Instagram: @felixartfair
Facebook: @FelixArtFair
Hashtag: #FelixArtFair

ART FAIR WEBSITE
http://felixfair.com/


---




Art Los Angeles Contemporary
The Hollywood Athletic Club
6525 W Sunset Blvd
Los Angeles, CA 90028
2021 dates to be announced
https://artlosangelesfair.com/

ALAC, is pleased to announce that its 11th edition of the fair will be held at The Hollywood Athletic Club on Sunset Boulevard, February 13-16, 2020. Returning to Hollywood after nine years in Santa Monica, ALAC's new exhibition space will span two floors, inhabiting both the Club's vaulted ceiling ballroom and athletic infrastructure. The club, founded by Charlie Chaplin in 1924, has had a fascinating background. Designed by architects Meyer & Holler, at the time it was Hollywood's tallest building, it was Hollywood's very first "health club" frequented by John Wayne, Walt Disney, John Ford, Jean Harlow, Howard Hughes, Joan Crawford, and many more. ALAC, Los Angeles's first international art fair, has consistently focused on presenting the highest caliber of art galleries and artists, both emerging and established. In 2020, ALAC will present forty five galleries, providing an exclusive and sophisticated fair experience, where collectors can become acquainted with a tightly curated group of exhibitors, and members of the public can be introduced to galleries from around the world.

2020 ADMISSION
$25.00 Day Pass
$65.00 Opening Night

SOCIAL MEDIA
Instagram: @alacontemporary
Twitter: @ALAContemporary
Facebook: @ALAContemporary
Hashtags: #ALAC #10yearsofALAC

ART FAIR WEBSITE
https://artlosangelesfair.com/


---




Frieze Los Angeles
Paramount Pictures Studios
Los Angeles, CA
Week of July 26, 2021
https://frieze.com/fairs/frieze-los-angeles

Frieze is pleased to confirm new dates for Frieze Los Angeles in 2021, which will now take place the week of July 26, 2021. The third edition of the fair will also see the introduction of a new format that will take place throughout the city, making the most of Los Angeles' unique architectural history, spaces and locations. In addition, a dedicated edition of Frieze Viewing Room will run alongside Frieze Los Angeles that will benefit from enhanced digital functionality and reach a global online audience.

Overseen by newly appointed Director of Americas and Content, Rebecca Ann Siegel, Frieze Los Angeles will bring together the world's leading contemporary art galleries to celebrate the city as a global arts capital. Frieze's strong commitment to the city of Los Angeles, its galleries and institutions, is reflected in the new dates and format, as they offer the best opportunity to continue the success of previous editions of the fair.

In 2022, the fair plans to return to its regular February dates. Frieze Los Angeles will implement the highest health and safety standards and employ the appropriate policies and procedures to ensure the safety of visitors, galleries and staff.

SOCIAL MEDIA
Instagram: @friezeartfair
Twitter: @FriezeArtFair
Facebook: @friezefair
Hashtags: #friezeweek #friezelosangeles #friezela #friezeartfair

ART FAIR WEBSITE
https://frieze.com/fairs/frieze-los-angeles


---



SPRING/BREAK Los Angeles
The Stalls at Skylight ROW DTLA
1925 East 8th Street
Los Angeles, CA 90021
2021 dates to be announced
http://www.springbreakartshow.com/

SPRING/BREAK Art Show is NYC's curator-driven art fair, it launched the inaugural Los Angeles event in 2019, and it's back in LA for 2020. The fair is known as being cutting edge and uses non-traditional art fair spaces. SPRING/BREAK Los Angeles will be held at The Stalls at Skylight ROW DTLA, address: 1925 East 8th Street, Los Angeles. This fair is known for it non-traditional art fair venues (creative use of available spaces to show art). SPRING/BREAK will present some 40+ curated exhibitions of local emerging and established artists, non-profit organizations, independent curators, artist collectives and galleries.

2019 PARTICIPANTS INCLUDED: Asha Bukojemsky / MARATHON SCREENINGS - Arvia - Central Park - Coaxial Arts Foundation - Danvy Pham - Daniel Dugan - David Bratton and Kiki Johnson - Desert Center - Devin Troy Strother - Durden and Ray - E.C. Lina - ELEVATOR MONDAYS - Eve Sussman and Simon Lee - Fall On Your Sword - FEMMEBIT - Galerie Maximus Oppenheimer - Gallery1993 - Gas - Greg Haberny, Bombay Beach CA - HILDE - Hunter Shaw Fine Art - J Makary - JACOB'S WEST - Jo Shane - Johanna Braun - John Emison - Julien Dobbs-Higginson - Katherine Harvath - Kellesimone Waits - Newgate Gap - Nicole Nadeau - O' Project Space - OUTBACK ARTHOUSE - ProjectArt - Red Zone - Roger's Office - Sara Driver - Sarah Bereza - That That Gallery - Theodore Boyer - Theresa Sterner and Zachary Trow - Third Magazine - Tiger Strikes Asteroid LA - Tin Flats - TRANSFER - Yassi Mazandi.

2020 ADMISSION
Valentine's Day VIP First Look $50
Valentine's Day Opening Night $30
Regular Show Days $25

SOCIAL MEDIA
Instagram: @springbreakartshow
Twitter: @SPRINGBREAKshow
Facebook: @SPRINGBREAKArtShow
Hashtags: #springbreakartshow

ART FAIR WEBSITE
http://www.springbreakartshow.com/


---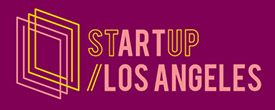 stARTup Los Angeles
The Kinney Venice Beach
737 West Washington BLVD
Venice, CA 90292
2021 dates to be announced
https://www.startupartfair.com/

This three-day fair runs usually takes place in February at The Kinney Venice Beach, a retro-chic hotel in a great location. stARTup LA is less than a mile from the Venice Beach Boardwalk and walking distance to Abbott Kinney's shopping district. Bypassing the traditional gallery system, stARTup connects hungry art buyers to highly curated up-and-coming artists. There, you will discover over 60 artists - selected by art world experts - who transform hotel rooms into individual exhibition spaces and offer their works for sale to art lovers of all levels. This fair is held the same weekend as Frieze Los Angeles at Paramount Pictures Studio, and Art Los Angeles Contemporary.

2020 ADMISSION
One Day Pass - $15, $20 at the door
Students and Seniors - $10, $15 at the door
VIP Full Pass - $100

SOCIAL MEDIA
Instagram: @startupartfair
Twitter: @startupartfairs
Facebook: @startupartfair
Hashtags: #startupartfairla/

ART FAIR WEBSITE
https://www.startupartfair.com/


---



Art Palm Springs
Palm Springs Convention Center
277 N Avenida Caballeros
Palm Springs, CA 92262
Next Edition 2022 TBA
http://www.art-palmsprings.com/

Art Palm Springs is the premier art fair in the Southwest presenting post-war and contemporary art. This years edition will brings galleries from Asia, Europe, North and South America representing hundreds of artists to the Palm Springs Convention Center. The Fair is strategically scheduled over the extended President's Day Weekend coinciding with Palm Springs Modernism Week at the height of the Coachella Valley's season. Art Palm Springs and Modernism Week turn the Desert into a cultural mecca over this weekend, attracting close to 15,000 acquisition oriented art lovers to the Fair year after year.

Since its early editions, Art Palm Springs has been a draw for curators, collectors, designers and celebrities that include Cheech Marin, Jodie Foster, Alexa Davalos, Udo Kier, Shelby Lynne, Rain Phoenix, and award-winning designers Christopher Kennedy, Dann Foley and Erin Valencich. Once the playground of movies, captains of industry and world leaders, the region has evolved into a respected art oasis in the Southern California desert with a vibrant cultural scene devoted to the visual arts. It is home to an expanding major arts museum (5,000 member The Palm Springs Art Museum- our opening night beneficiary), a vibrant art gallery scene (with 20 + galleries) and a remarkably strong base of highly savvy art patrons and collectors. The region is comprised of some of the highest -income zip codes on the west coast, such as Rancho Mirage, Palm Desert, and Indian Wells.

2020 ADMISSION
One Day Pass - $25
VIP + 4 Day Pass - $100

SOCIAL MEDIA
Instagram: @artpalmsprings
Twitter: @artpalmsprings
Facebook: @ArtPalmSpringsFair
Hashtags: #artpalmsprings #aps19

ART FAIR WEBSITE
http://www.art-palmsprings.com/


---




Superfine! Art Fair
Magic Box at The Reef
1933 South Broadway
Los Angeles, CA 90007
2021 dates to be announced
https://superfine.world/los-angeles

Superfine! Art Fair is returning to the Magic Box @ The Reef in DTLA for its second LA edition. Throughout the four-day fair, visitors will have the unique opportunity to meet and connect directly with 60+ top local and international artists, collectives, and galleries in true Superfine! fashion, visitors will be greeted by a welcoming environment, affordable price points (works starting as low as $100!), and an amazing selection of emerging contemporary artists. Be ahead of the curve and not only discover, but take home tomorrow's top artists today. Superfine! is putting a fresh face to contemporary art by bringing transparency and accessibility to the art fair market - something that is rarely done in an industry where the status quo reigns supreme.

2020 ADMISSION
One Day Pass - $12
Children under 13 years Free

SOCIAL MEDIA
Instagram: @superfine.fair
Twitter: @superfine_fair
Facebook: @superfinefair
Hashtags: #superfinela

ART FAIR WEBSITE
https://superfine.world/


---




Photo LA
LA Virtual Edition
June 10 - 16, 2021
https://www.photola.com/

This is a fine art photography art fair featuring more than 65 galleries, and it's one of the most important one on the West Coast. It's a collaborative platform that links the international photography community; World-class artists / photographers, galleries, dealers, & publishers from around the world. Opening night, January 30th, 6-9pm to benefit Venice Arts.

2020 ADMISSION
Day Tickets in advance $20
Weekend Tickets in advance $30
Students & Seniors in advance $15
Tickets available Online

SOCIAL MEDIA
Instagram: @photolafair
Twitter: @PhotoLAfair
Facebook: @photolafair
Hashtags: #photolafair

ART FAIR WEBSITE
https://www.photola.com/


---

SELECTED MUSEUM EXHIBITIONS

Autry Museum
The Broad
Craft Contemporary
The J. Paul Getty Museum
Hammer Museum (UCLA)
Japanese American National Museum
LACMA
MOCA
Vincent Price Art Museum



---

SPECIAL ART EVENTS

None listed at this time.


---

Advertising and Listing Information
We are now accepting art fair listing for the future
Link with additional listing information

Advertising Opportunities
Link with additional information.


---

About Art-Collecting.com

Art-Collecting.com is an online resource for all art enthusiasts. Art collectors, art travelers and artists will find our comprehensive online Gallery Guides and Museum Guides to be very useful. We feature guides for thirty-seven major art destinations as well as every state. Be sure to look at our Art Fairs Guide and our guides for Miami Art Week and New York Art Fairs and Los Angeles Art Fairs all are up online year around.

When exploring around our site you'll find informative articles and guides for specific types of art like Latin American Art, Fine Art Photography and Native American Art. If you're looking for Art Appraisers, Art Advisors & Consultants, Art Auctions or other Art Services we're a good source.

Don't forget to visit our Artist Guides where you'll find links directly to artist websites. Our Painters and Photographers pages are very popular. The guides are very helpful when looking to discover new artists or if you prefer buying art directly from artists.

Here at Art-Collecting.com, we love art as much as you do and are always trying to improve our guides. If you have suggestions or notice listings that should be changed let us know. You can also help by mentioning us to your art friends and to galleries that you visit. Feel free to mention us and post links on your Social Media.

Thanks for stopping by Art-Collecting.com.
Visit our website often and be sure to explore around.
https://art-collecting.com


---

Home | Art Gallery Guides | Museums & Art Centers | Art Appraisals | Art Fairs

Collecting Information | Types of Collecting | Art News | Advertising | How to be Listed

---

Terms of Use | Privacy Policy | Contact

Copyright 2021 by Art-Collecting.com All Rights Reserved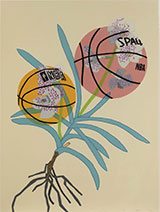 Jonas Wood
Editions + Monoprints
March - April 2021
Leslie Sacks Gallery
Santa Monica, CA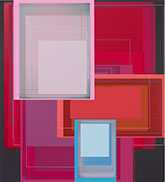 Patrick Wilson
Keeping Time
March 13 - April 24, 2021
Vielmetter Los Angeles
Los Angeles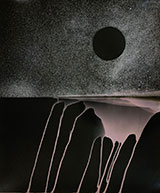 Chuck Kelton
On Exhibition
March 13 - May 8, 2021
Von Lintel Gallery
Los Angeles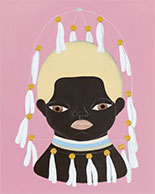 Asuka Anastacia Ogawa
Exhibition
March 23 - May 1, 2021
Blum & Poe
Los Angeles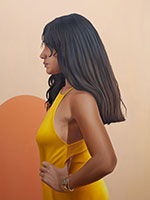 Gabriel Sanchez
Looking at the World
Mar 6 - April 17, 2021
Luis De Jesus Los Angeles
Los Angeles / Culver City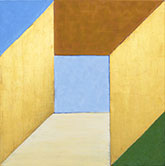 Mary Obering
On Exhibition
Mar 6 - May 1, 2021
Kayne Griffin
Los Angeles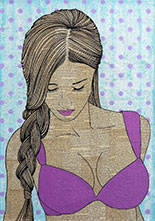 Martina Niederhauser
Available from
Artspace Warehouse
Los Angeles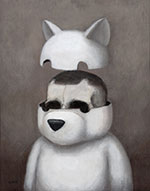 Luke Chueh
Intensive Purposes
Feb 27 - April 3, 2021
Corey Helford Gallery
Los Angeles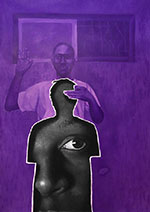 Ken Nwadiogbu
Ubuntu
March 6 - 27, 2021
Thinkspace
Los Angeles (new location)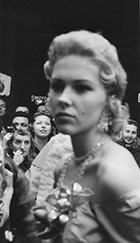 Robert Frank
Rarities
Feb 4 - April 3, 2021
Peter Fetterman Gallery
Santa Monica / Bergamot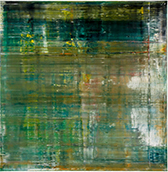 Gerhard Richter
Exhibition
Dec 3 - April 3, 2021
Gagosian Gallery
Beverly Hills, CA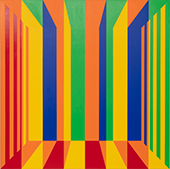 Jim Isermann
Hypercube
Feb 13 - March 27, 2021
Praz-Delavallade
Los Angeles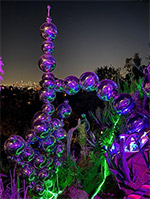 Walking / Driving LA
Street Visible Artworks
The Hollywood Sculpture Garden
Los Angeles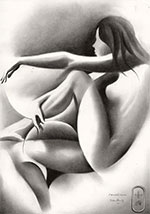 Corne Akkers
Drawing, Pencil on Paper
Zatista.com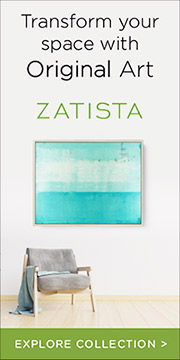 Please follow us and share this guide with your art loving friends.