NEW YORK ART FAIR GUIDE
This guide is Online Year-around
Guide to New York art fairs.
Good news, art fairs are starting to come back for 2021. Bad news, Covid-19 is also becoming more active. In the past twelve months most if not all New York art fairs have been postponed or cancelled, that's the past, and now fairs are starting to schedule dates. We'll be adding information as it becomes available. We encourage you to visit art galleries, museums and non-profit art organizations to support them.

In this guide you'll find art fair basics and a link to each fair where you can find additional details. We're now including Social Media links when available, this will make it easier to see images from past art fairs and other information. In the past, we have included additional information and details, but at this time we're holding back because Covid is still affecting the fairs and scheduling. You will find a listing of museums near bottom of guide.

With the United States starting to get back to normal we want you to know that Art-Collecting.com will continue to provide community art guides as we have for the past 23 years. We do this because galleries, museums, non-profit art organizations, art fairs and artists are important. We urge you to support them whenever possible. Be sure to call or check websites any art venues before attempting to visit them and get vaccinated. If you would like to be listed or featured in one of our guides please see "About Us" in top navigation.


NEW YORK ART FAIRS

The Art Show
Affordable Art Fair
The Armory Show
Art on Paper
Market Art + Design
Hamptons Fine Art Fair
Clio Art Fair
Fine Art Print Fair
Frieze New York
Independent New York
Object & Thing
Scope New York
Spring/Break Art Show
Volta New York

OTHER NEW YORK ART FAIRS

NEW YORK GALLERY GUIDES
New York Gallery Guide | Chelsea Gallery Guide | Brooklyn Gallery Guide

NEW YORK ART MUSEUMS

ART GALLERY GUIDES FOR OTHER LOCATIONS
Guides for thirty seven major art cities


---

Artexpo New York
New York, NY

October 28 - 31, 2021

Artexpo New York 2021 relocates to Pier 36 at 299 South Street in Manhattan, from Thursday, October 28 to Sunday, October 31. The annual fine art destination will host more than 200 innovative exhibiting galleries, art publishers and dealers, and artists from across the globe across 70,000 square feet of uninterrupted convention space, showcasing original work of 1000+ artists that includes prints, paintings, drawings, sculptures, photography, ceramics, giclee, lithographs and glass works, among other contemporary and fine art. There will be something for every space, taste, and budget. Artexpo New York opens to the trade only on Thursday, October 28 from Noon to 7pm. The fair continues for the public and trade on October 29 through Sunday October 31, with advance tickets priced at $25 for daily general admission. A multi-day advance purchase ticket that includes access from Friday - Sunday October 31, is priced at $40.

SOCIAL MEDIA
Instagram: @artexponewyork
Twitter: @ArtexpoNewYork
Facebook: #artexponewyork
Instagram Hashtag: #ArtexpoNewYork

ART FAIR WEBSITE
https://redwoodartgroup.com/artexpo-new-york/


---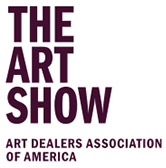 The Art Show
Park Avenue Armory
Park Avenue at 66th Street
New York, NY

November 3 - 7, 2021

The Art Show offers intimately scaled and thoughtfully curated presentations of the highest quality-fostering active conversations with gallerists, new relationships, and close looking at works by artists from a variety of genres, practices, and national and international origins. Organized annually by the Art Dealers Association of America (ADAA). It has a history of programming that ranges from artist performances to dynamic keynote presentations, The Art Show provides its audience with a wide scope of cultural experiences, meaningful interactions, and illuminating exposure to phenomenal works of art. More than half of the fair dedicated to solo presentations, including 19 focused on female artists, as well as joint and thematic presentations.

SOCIAL MEDIA
Instagram: @the_adaa/
Twitter: @The_ADAA
Facebook: @ArtDealersAssociationofAmerica
Instagram Hashtag: #theartshownyc

ART FAIR WEBSITE
https://artdealers.org/the-art-show/information


---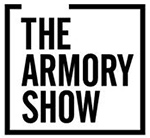 The Armory Show
Javits Center
New York, NY

September 8 - 11, 2022

Four New York art dealers in 1994, had the ambitious goal of creating a new art fair to support their artists and attract global attention. The result was a groundbreaking cultural moment that has become vital to the New York art market and beyond. While much has changed over the years, the ingenuity and ambition have not. The Armory Show is a galvanizing force in the art world and essential to New York's cultural landscape. Now scheduled for September at the Javits Center, The Armory Show will kick-off New York's fall arts season. Hosting the world's best galleries and linking collectors and galleries with museums and institutions across the city. Located near Chelsea and the High Line with access to the city's vibrant culture. At our core, The Armory Show is dedicated to ensuring galleries and New York's art community continue to thrive. Its success makes it easier to buy, sell and discover art.

SOCIAL MEDIA
Instagram: @thearmoryshow
Twitter: @thearmoryshow
Facebook: @ArmoryShow
Instagram Hashtags: #TheArmoryShow #thearmoryshow2020

ART FAIR WEBSITE
https://www.thearmoryshow.com/


---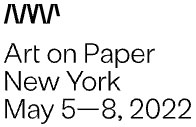 Art on Paper New York
New York, NY

May 5 - 8, 2022

Art on Paper returns to New York in September 2021 with 100 galleries featuring top modern and contemporary paper-based art. Art on Paper's medium-driven focus lends itself to significant projects - unique moments that have set the fair apart and established an important destination for the arts in New York City.

SOCIAL MEDIA
Instagram: @artmarketproductions
Twitter: @artMRKT
Facebook: @artmarketproductions
Instagram Hashtag: #artonpaperfair

ART FAIR WEBSITE
https://thepaperfair.com/


---



Affordable Art Fair
New York, NY

New York Spring
March 24 - 27, 2022

SOCIAL MEDIA
Instagram: @affordableartfairnyc
Twitter: @AAFNYC
Facebook: @aafnyc
Instagram Hashtags: #AffordableArtFairNYC #artafterdark

ART FAIR WEBSITE
https://affordableartfair.com/


---



SPRING/BREAK ART SHOW NYC
New York, NY

Date for next edition not available

SPRING/BREAK Art Show NYC is accepting applications for the tenth annual New York City 2021 exhibition. As always it should be a very creative and enjoyable art fair. IN EXCESS is this years theme. SPRING/BREAK is recognized for its exhibition platform that transforms underused, atypical New York City spaces in creative art spaces that challenge the traditional cultural landscape of the art market. SPRING/BREAK Art Show is an artist run annual exhibition in the form of an art fair. It continues its mission to offer free exhibition space to independent curators in order to foster exploratory exhibitions in atypical art environments. By keeping overhead costs for independent curators low, their focus can be on emerging and mid-career artists, as well as installation, performance, interactive and video work.

SOCIAL MEDIA
Instagram: @springbreakartshow
Twitter: @SPRINGBREAKshow
Facebook: @SPRINGBREAKArtShow
Hashtag: #springbreakartshow

ART FAIR WEBSITE
http://www.springbreakartshow.com/


---



Independent
New York, NY

Date for next edition not available

Independent offers a very good mix of established galleries along with emerging young galleries. For the 11th edition, you'll see a large number of solo and duo presentations. Sixty galleries and institutions are participating. This year a new collaboration with OBJECT & THING debuting at Independent. It's a collaborative presentation that builds upon Independent's history of presenting a wide range of artistic practices. Independent was conceived and initiated in 2009 with a consortium of like-minded commercial and non-profit galleries. The first edition took place in the former Dia Center for the Arts on West 22nd Street.

SOCIAL MEDIA
Instagram: @independent_hq
Twitter: @independent_hq
Facebook: @independentny
Instagram Hashtags: #IndependentGalleries #IndependentNY2020

ART FAIR WEBSITE
https://www.independenthq.com/


---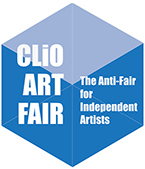 CLIO ART FAIR
New York, NY

Next edition is in Los Angeles
February 17 - 30, 2022

The CLIO ART FAIR's primary goal is to create a space for direct dialogue between artists and collectors, artists and curators without the presence of any long-term mediator. With a nod to its inspiration, CLIO ART FAIR has been created with the idea of showcasing the careers and achievements of already affirmed creative minds. By specifically targeting artists without any exclusive NYC gallery representation, CLIO ART FAIR focuses attention on the kinds of contemporary art and interventions that are being created by independent artists the world over, since 2014.

SOCIAL MEDIA
Instagram: @clio.artfair
Twitter: @ClioFair
Facebook: @clioartfair
Instagram Hashtags: #ClioArtFair #clioartfairmarch2020

ART FAIR WEBSITE
https://www.clioartfair.com/


---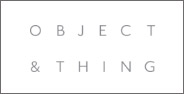 Object & Thing
New York, NY

Date for next edition not available

Object & Thing reimagines the art and design fair concept, by bringing together both disciplines through a focus on the object. Launched in 2019 and returning in November 2020 as an exhibition in New York City, as well as through a corresponding e-commerce site, Object & Thing presents object-based 20th and 21st century works from leading international art and design galleries. The exhibition will be complemented by a gathering of select design boutiques selling functional and decorative wares at lower price points in the Shop. For the March round of art fairs Object & Thing will in colaboration with Independent.

SOCIAL MEDIA
Instagram: @object_thing
Hashtag: #object_thing

ART FAIR WEBSITE
https://object-thing.com/


---




Frieze New York
The Shed
New York, NY

May 18 - 22, 2022
https://frieze.com/fairs/frieze-new-york

Frieze New York will be held at The Shed and will bring together world-leading galleries and feature the fair's much-celebrated section Frame, devoted to emerging galleries. The fair will be accompanied by an expanded program of collaborations, special projects and talks. This is a time for creativity, flexibility and collaboration, all of which have led us to an exciting opportunity to hold a smaller fair at The Shed, alongside Frieze Viewing Room online that will connect galleries and audiences all over the world - Victoria Siddall, Board Director, Frieze. Please note: Frieze New York is very popular and tickets sell out, we advise that you purchase tickets early.

SOCIAL MEDIA
Instagram: @friezeofficial
Twitter: @FriezeArtFair
Facebook: @friezefair
Instagram Hashtags: #friezeweek #friezenewyork #friezeny #friezeartfair

ART FAIR WEBSITE
https://frieze.com/fairs/frieze-new-york


---



SCOPE New York
New York, NY

Next edition will be in Miami Beach
November 30 - December 5, 2021

The next edition of SCOPE New York has not been announced. Known for presenting groundbreaking contemporary work, SCOPE will continue its legacy of critically-acclaimed VIP Programming with strategic partnerships, a focused schedule of events, and talks. Attuned to nuances in the market and itself an influential force in the cultural sphere, SCOPE will be back in NYC one of these days.

SOCIAL MEDIA
Instagram: @scopeartshow
Twitter: @SCOPEArtShow
Facebook: @SCOPEARTSHOW
Hashtag: #scopenewyork

ART FAIR WEBSITE
https://scope-art.com/


---




VOLTA NEW YORK
New York, NY

Next edition in 2022

VOLTA New York is back for 2020! This art fair showcases contemporary art by up-and-coming and mid-career artists with an emphasis on discovery, both for the newer collectors as well as the seasoned collector alike. By spotlighting artists through solo projects and tightly-curated presentations, VOLTA encourages exhibitors to present serious gallery shows, while refocusing the fair-going experience back on its most fundamental point: the artists and their works. Reflecting its boutique roots, the New York exhibitor list features 53 international galleries. The American incarnation of the original Basel VOLTA show and, since debuting in New York in 2008, it has operated as a beacon for creative discovery and social engagement during Armory Arts Week. VOLTA returns both to New York and to its original intention as a boutique event at the intimate venue of Metropolitan West for a more immersive fair experience.

SOCIAL MEDIA
Instagram: @voltashow
Hashtags: #voltanewyork2020

ART FAIR WEBSITE
https://www.voltaartfairs.com/


---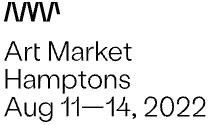 Market Art + Design
Bridgehampton, NY
August 11 - 14, 2022

Market Art + Design, the East End's premier modern and contemporary art fair, returns to the town of Bridgehampton this August 11-15, 2022 for the fair's eleventh edition. From its coveted location in the heart of the Hamptons - just off Highway 27 at the Bridgehampton Museum - Market Art + Design will showcase presentations by 80 top galleries enhanced by a striking and tightly curated design component pulling from dealers and designers from the Hamptons and around the world. Opening night will be really fun and a great chance to purchase incredible artworks.

ART FAIR WEBSITE
https://artmarkethamptons.com/

---



Hamptons Fine Art Fair
Southampton, NY

Next edition 2022

Good news for The Hamptons, an international art fair will be held on Labor Day Weekend in the bustling Southampton Village. The Hamptons Fine Art Fair is a celebration of the East End's new booming art scene, where the tidal wave of recent gallery and auction house openings meets the home enrichment needs of thousands of eager new local residents. The 4-day high caliber fair also serves a much deserved tribute the region's rich history as a haven for the creation and patronage of art. Location is the Southampton Arts Center (formally the Parrish Art Museum) and it will be momentously transformed into a pulsating world class art fair, by utilizing the entire historic building and plush grounds.

ART FAIR WEBSITE
https://hamptonsfineartfair.com/

---

OTHER NEW YORK ART FAIRS

The AADLA Fine Art & Antiques Show
October 27 - 31, 2022

Salon Art + Design
November 11 - 15, 2021

TEFAF NEW YORK

Art Fair 14C (Jersey City, NY)
November 12 - 14, 2021

TEFAF NEW YORK
May 6 - 10, 2022

Superfine Art Fair (New York, NY)
September 30 - October 3, 2021

NADA New York Gallery Open
Paris Photo New York
ArtExpo New York
Frieze New York
The Other Art Fair
1:54 Contemporary African Art Fair
FINE ART PRINT FAIR
The Outsider Art Fair
Future Fair
New York Antiquarian Book Fair


---

NEW YORK ART MUSEUMS

American Folk Art Museum
American Museum of Natural History
Brooklyn Museum (Brooklyn)
Bronx Museum of the Arts
Cooper Hewitt Smithsonian Design Museum
Dahesh Museum of Art
El Museo del Barrio
Frick Madison
Guggenheim Museum
The Heckscher Museum of Art (Huntington)
Hudson River Museum (Yonkers)
International Center of Photography
Jacques Marchais Museum of Tibetan Art (Staten Island)
The Jewish Museum
The Met Fifth Avenue
The Morgan Library & Museum
Museum of Arts and Design
Museum of Chinese in the America
Museum of Contemporary African Diasporan Arts (MoCADA) (Brooklyn)
MoMA - Museum of Modern Art
MoMA PS1 (Long Island City)
Museum of the City of New York
The Museum of Illustration
Museum of the Moving Image (Astoria)
National Academy of Design
National Museum of the American Indian (NYC)
Neue Gallerie Museum of German and Austrian Art
New Museum
New York Historical Society
Nicholas Roerich Museum
The Noguchi Museum (Long Island City)
Queens Museum of Art
The Rubin (Art of the Himalayas)
Sculpture Center (Long Island City)
Staten Island Museum
Studio Museum in Harlem
The Ukrainian Museum
Whitney Museum of American Art

---

Advertising and Listing Information
We are now accepting art fair listing for Upcoming Events and Fairs
Link with additional listing information

Advertising Opportunities
Link with additional information.

---

NEW YORK ART GALLERIES

Chelsea | Lower East Side | Downtown | Midtown | Uptown | Brooklyn | Bronx | Staten Island | Queens | Metro Area, Westchester County, Hudson River and Other Galleries

New York Art Fairs
New York Art Museums and Art Centers

The Hamptons and Long Island | Upstate New York State Galleries

New Jersey Gallery Guide | Connecticut Gallery Guide


ART GALLERY GUIDES FOR OTHER LOCATIONS
Gallery guides for every state and thirty seven major art cities.


---

About Art-Collecting.com

Art-Collecting.com is an online resource for all art enthusiasts. Art collectors, art travelers and artists will find our comprehensive online Gallery Guides and Museum Guides to be very useful. We feature guides for thirty-seven major art destinations as well as every state. Be sure to look at our Art Fairs Guide and our guides for Miami Art Week and New York Art Fairs and Los Angeles Art Fairs all are up online year around.

When exploring around our site you'll find informative articles and guides for specific types of art like Latin American Art, Fine Art Photography and Native American Art. If you're looking for Art Appraisers, Art Advisors & Consultants, Art Auctions or other Art Services we're a good source.

Don't forget to visit our Artist Guides where you'll find links directly to artist websites. Our Painters and Photographers pages are very popular. The guides are very helpful when looking to discover new artists or if you prefer buying art directly from artists.

Here at Art-Collecting.com, we love art as much as you do and are always trying to improve our guides. If you have suggestions or notice listings that should be changed let us know. You can also help by mentioning us to your art friends and to galleries that you visit. Feel free to mention us and post links on your Social Media.

Thanks for stopping by Art-Collecting.com.
Visit our website often and be sure to explore around.
https://art-collecting.com


---

Home | Art Gallery Guides | Museums & Art Centers | Art Appraisals | Art Fairs

Collecting Information | Types of Collecting | Art News | Advertising | How to be Listed

---

Terms of Use | Privacy Policy | Contact

Copyright 2021 by Art-Collecting.com All Rights Reserved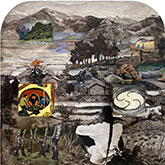 Hung Liu
Western Pass 1990-2021
Sept 9 - Dec 4, 2021
Nancy Hoffman Gallery
New York / Chelsea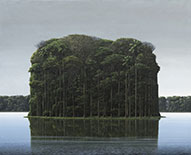 Tomás Sánchez
Inner Landscape
Nov 18 - January 22, 2022
Marlborough
New York / Chelsea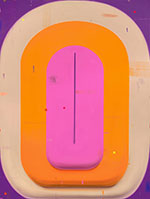 Deborah Zlotsky
Gemini
Oct 28 - December 4, 2021
Kathryn Markel Fine Arts
New York / Chelsea








Art Basel Miami
Next Edition
December 2 - 5, 2021
Miami Beach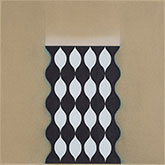 Pete Schulte
he Train and the River
October 29 - December 19, 2021
McKenzie Fine Art
New York / Lower East Side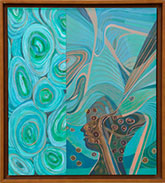 Julio Valdez
On Exhibition
Oct 31 - November 24, 2021
David Richard Gallery
New York / East Harlem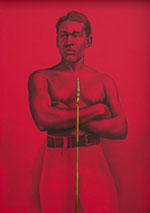 Whitfield Lovell
Le Rouge et Le Noir
Oct 16 - December 18, 2021
DC Moore Gallery
New York / Chelsea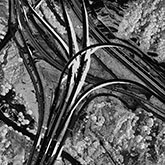 David Maisel
The Expanded Field
Oct 14 - November 20, 2021
Edwynn Houk Gallery
New York / Midtown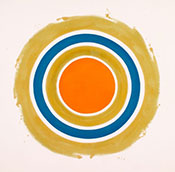 Kenneth Noland
Paintings: 1958 - 1970
Oct 9 - January 22, 2022
Yares Art
New York / Midtown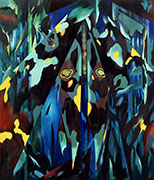 Annette Hur
Watching from the Other Side
Nov 18 - December 18, 2021
HESSE FLATOW
New York / Chelsea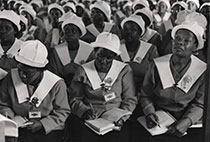 Ozier Muhammad
Events That Changed the World
Sept 29 - December 4, 2021
Keith de Lellis Gallery
New York / Midtown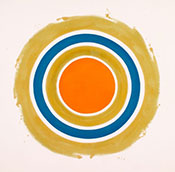 Kenneth Noland
Paintings: 1958 - 1970
Oct 9 - January 22, 2022
Yares Art
New York / Midtown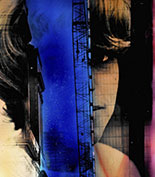 Kali
Exhibition
Sept 30 - December 4, 2021
Staley-Wise Gallery
New York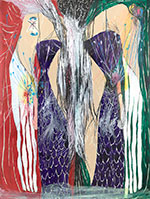 Spirits in the Material World
Sept 3 - October 30, 2021
Including: Naotaka Hiro
Halsey McKay Gallery
East Hampton, NY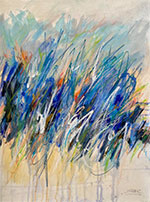 Group Show
Oct 8 - November 7, 2021
Including: Denise Petit
George Billis Gallery
Westport, CT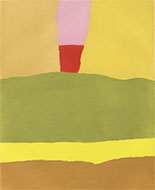 Etel Adnan
November - December 2021
Leslie Sacks Gallery
Santa Monica, CA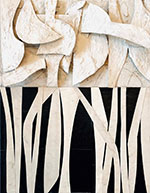 Daniel Anselmi
Available from
Kenise Barnes Fine Art
Kent, CT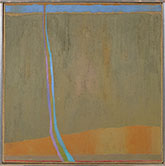 Stanley Boxer
The Ribbon Paintings (1971-1976)
Nov 18 - December 23, 2021
Berry Campbell
New York / Chelsea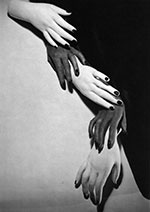 Horst P. Horst
Available from
Staley-Wise Gallery
New York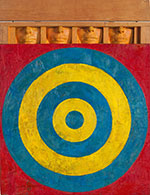 Jasper Johns
Mind / Mirror
Sept 29 - February 13, 2022
Whitney Museum
New York, NY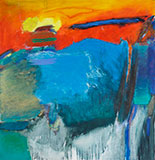 Emily Mason
Harbor, 1994
Recent Acquisition
Vallarino Fine Art
New York & Millbrook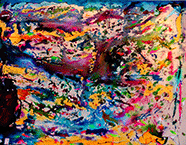 Wilbur M. Reeling
Abstract Paintings
Artist Website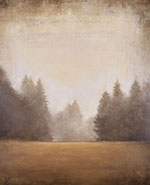 Don Bishop
Painting, Oil on Canvas
Zatista.com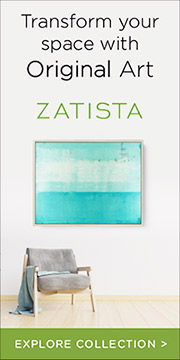 Please follow us and share site and guide with your art friends.