NEW YORK ART FAIR GUIDE
Guide to New York art fairs, available and online Year-around. Below is a current listing of upcoming and scheduled art fair dates. In the past two years most of the New York art fairs were postponed or cancelled, so this is a great time to get out and see amazing artwork and discover what you've been missing.

This guide provides useful information as it relates NYC art fairs so you can start planning. As the art fairs get closer to opening we'll add addition information about what's going on. We're now including Instagram links when we have extended coverage on the fairs. They've been added so you can easily see images from current and past fairs. Art fairs will also frequently post special art events scheduled around the fairs.

Art-Collecting.com provides comprehensive and easy to use gallery and art guides on the Internet. Our guides are created to help you easily discover art in various art communities whether you are visiting them, planning a visit, or living in them. Click on Art Gallery Guides in the top navigation and you'll find art guides for every state and thirty-seven major art cities. Links take you directly to the listed art businesses where you can quickly see what's showing and going on.

For the past 24 years, we've been providing art guides on the Internet, and most are similar to this guide. We do it because galleries, museums, non-profit art organizations, and artists are important, please support them whenever possible.

For this guide to continue, gallery and art organization support is needed. If you have listed in the past, thank you, please renew. If you've never officially listed with us please do so today. Listing information can be found in "About Us" in the top navigation. Individuals can also help by sharing our site with art friends and in Social Media, thanks in advance, it's much appreciated.


UPCOMING 2023 ART FAIRS
Affordable Art Fair New York
Artexpo New York

2023 ART FAIRS
Independent
TEFAF New York
Frieze NY
NADA
Clio Art Fair
Volta New York
The Photography Show
Hamptons Fine Art Fair
Art Market Hamptons
The Armory Show
Art on Paper
SPRING/BREAK ART SHOW
Superfine NYC

RECENTLY ENDED FAIRS
Salon Art + Design
Art Fair 14C
The Art Show
The Other Art Fair


OTHER NEW YORK ART GUIDES
New York Gallery Guide | Chelsea Gallery Guide | Brooklyn Gallery Guide
NYC Art Museums & Art Organizations | The Hamptons | Connecticut | New Jersey

NATIONAL & INTERNATIONAL ART FAIRS

---



Affordable Art Fair
Metropolitan Pavilion
125 West 18th Street
New York, NY 10011

New York Spring
March 22 - 26, 2023

Affordable Art Fair NYC returns to the Metropolitan Pavilion in March 22 - 26, 2023, showcasing original contemporary artworks ranging between $100 to $10,000. Welcoming local, national and international exhibitors, our spectacular Spring edition will be sure to put a spring in your step!

SOCIAL MEDIA
Instagram: @affordableartfairnyc
Instagram Hashtags: #AffordableArtFairNYC #artafterdark

ART FAIR WEBSITE
https://affordableartfair.com/


---

Artexpo New York
Pier 36, Lower East Side
New York, NY

March 30 - April 2, 2023

Returning to Pier 36, Manhattan's new art and design pier. This is billed as the largest international gathering of qualified trade buyers, Artexpo New York will feature more than 150 exhibitors from countries around the world including galleries and publishers, along with pioneering independent artists and photographers in the [SOLO] Project, exhibiting thousands of forward-thinking, boundary-pushing works. There will be something for everyone and every budget. With more than four decades of presenting stunning original artworks and cutting-edge seminars from industry leaders. Artexpo New York is where over 40,000 buyers and collectors come to play.

SOCIAL MEDIA
Instagram: @artexponewyork
Instagram Hashtag: #ArtexpoNewYork

ART FAIR WEBSITE
https://redwoodartgroup.com/artexpo-new-york/


---



The Photography Show presented by AIPAD
Center415 415 Fifth Avenue, between 37th & 38th streets
New York, NY

March 30 - April 2, 2023

This important photography art fair brings together galleries specializing in fine art photography from across the U.S. and around the world. The exhibitors are all members of the prestigious Association of International Photography Art Dealers known as AIPAD, recognized as the world's leading galleries of fine art photography. One of the world's most highly-anticipated annual art fairs, The Photography Show presented by AIPAD, now in its 42nd edition, is the longest-running and foremost exhibition dedicated to the photographic medium. The tightly focused fair will feature a tantalizing array of fresh-to-market and museum-quality work including cutting-edge contemporary, modern, and exemplary 19th-century photographs.

SOCIAL MEDIA
Instagram: @aipadphoto
Instagram Hashtags: #aipad #aipadphoto2023

ART FAIR WEBSITE
https://www.aipad.com/show


---



Independent
Spring Studios
6 St. Johns Lane
New York, NY 10013

May 11 - 14, 2023

Over the last decade, Independent has created an internationally recognized platform for galleries that prioritizes discovery and context, in contrast to the standard commercial fair. Due to Independent's unique model, our audience is tailored to connoisseur-based collectors and institutions. Independent Art Fair is the globally recognized art fair for the international art world community. Our mission is to inspire relevant encounters for a well-informed and devoted Contemporary Art audience. Independent was conceived and initiated in 2009 with a consortium of like-minded commercial and non-profit galleries.

SOCIAL MEDIA
Instagram: @independent_hq
Instagram Hashtags: #IndependentArtFair, #independent20c

ART FAIR WEBSITE
https://www.independenthq.com/


---




TEFAF New York
Park Avenue Armory
643 Park Avenue between 66th & 67th Streets
New York, NY 10065

May 12 - 16, 2023

The ninth edition of TEFAF New York will be held at the Park Avenue Armory, with public days set for May 12th - 16th. Approximately 100 dealers (very established) from multiple countries will be participating. Artworks and collectibles range in styles, eras, cultures, and mediums. TEFAF New York will once again provide art enthusiasts, collectors, museum and design professionals the opportunity to experience curated spaces within the captivating period rooms of the Armory. The fair has been widely recognized for introducing new ways of looking at, thinking about, and experiencing art. The European Fine Art Foundation (TEFAF) produces an exception art fair, one worth attending.

SOCIAL MEDIA
Instagram: @tefaf
Instagram Hashtags: #tefaf #tefafny

ART FAIR WEBSITE
https://www.tefaf.com/fairs/tefaf-new-york


---




Frieze New York
The Shed
New York, NY

May 17 - 21, 2023

This year Frieze New York will be held at The Shed in Manhattan and features 65 galleries. As one of the most important contemporary art fairs it is much talked about, and it is always amazing. The fair brings together world-leading galleries and the most influential and talked about artists. Several booths will dedicated to individual artists including Liam Gillick, Charles Gaines and Mai-Thu Perret. You'll also see pioneering Women Artists including historic feminist works by Louise Bourgeois, Nancy Grossman and Joan Snyder. Other important women artists being shown include Latifa Echakhch, Huma Bhabha, Mary Lovelace O'Neal and Kapwani Kiwanga. The Frame section is returning. It's specifically for newer galleries operating ten years or less and features solo presentations of new and significant artists. This is a much smaller fair than previous years but it will surely be interesting and exciting as always. Frieze New York is very popular and tickets sell out, we advise that you purchase tickets early. For viewing rooms and additional information visit their website.

SOCIAL MEDIA
Instagram: @friezeofficial
Instagram Hashtags: #friezenewyork #friezeny #friezeartfair #friezeweek

ART FAIR WEBSITE
https://frieze.com/fairs/frieze-new-york


---



NADA New York
548 West 22nd Street
New York, NY

May 18 - 21, 2023

The 9th edition of NADA New York, to be held at 548 West 22nd Street in Chelsea, May 18 - 21, 2023. This is a new location for them. NADA New York will showcase a diverse selection of galleries, art spaces, and non-profit organizations from the United States and around the world. The New Art Dealers Alliance (NADA), is the definitive non-profit arts organization dedicated to the cultivation, support, and advancement of new voices in contemporary art.

SOCIAL MEDIA
Instagram: @newartdealers
Instagram Hashtags: #newartdealers #nadanewyork

ART FAIR WEBSITE
https://www.newartdealers.org/


---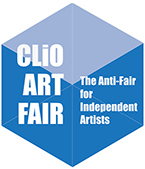 CLIO ART FAIR
550 W 29th Street
New York, NY 10001

May 18 - 21, 2023

The CLIO ART FAIR's primary goal is to create a space for direct dialogue between artists and collectors, artists and curators without the presence of any long-term mediator. With a nod to its inspiration, CLIO ART FAIR has been created with the idea of showcasing the careers and achievements of already affirmed creative minds. By specifically targeting artists without any exclusive NYC gallery representation, CLIO ART FAIR focuses attention on the kinds of contemporary art and interventions that are being created by independent artists the world over, since 2014.

SOCIAL MEDIA
Instagram: clio.artfair.official
Instagram Hashtags: #ClioArtFair, ClioArtFair2022

ART FAIR WEBSITE
https://www.clioartfair.com/


---




Volta New York
Metropolitan Pavilion
125 West 18th Street
New York, NY 10011

May 17 - 21, 2023

VOLTA Art Fair features ambitious solo and group presentations, and for this edition 49 galleries will be participating. VOLTA returns to New York during Frieze Week in May 2023. VOLTA'S new location is the Metropolitan Pavilion located at 125 West 18th Street. VOLTA's cornerstones are: Discover. Connect. Collect. The fair was established with the intention of providing a foundational platform for dynamic younger and middle-market galleries seeking participation in the art world's major cities. You will discover new artists and new galleries. This fair has cancelled it's previous show dates because of Covid, hopefully we will see them in NYC in 2023.

SOCIAL MEDIA
Instagram: voltartfairs
Instagram Hashtags: #voltanewyork and #voltaartfair

ART FAIR WEBSITE
https://www.voltaartfairs.com/new-york


---



Hamptons Fine Art Fair
Southampton Fairgrounds
605 County Rd 39
Southampton, NY 11968

July 13 - 16, 2023

The Hamptons Fine Art Fair is a celebration of the East End's new booming art scene, where the tidal wave of recent gallery and auction house openings meets the home enrichment needs of thousands of eager new local residents. The 4-day high caliber fair also serves a much deserved tribute the region's rich history as a haven for the creation and patronage of art. Location is the Southampton Fairgrounds and it will be momentously transformed into a pulsating world class art fair.

SOCIAL MEDIA
Instagram: @hamptonsfineartfair
Instagram Hashtags: #hamptonsfineartfair #hamptonsartfair

ART FAIR WEBSITE
https://hamptonsfineartfair.com/



---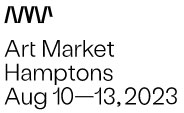 Art Market Hamptons
Nova's Ark Project & Sculpture Park
60 Millstone Road
Water Mill, NY 11976

August 10 - 13, 2023

Art Market Hamptons, the East End's premier art fair, returns to the Hamptons in August of 2023. Art Market Hamptons' twelfth edition will feature 90 top galleries presenting the best in modern and contemporary art and design in an expanded, museum-quality pavilion at the fair's new home - Nova's Ark Project & Sculpture Garden. "Nova's Ark Project is situated in the heart of the Hamptons, yet its private, serene 100 acres of rolling hills, polo fields and sculpture park bring thoughts of idyllic times past."

SOCIAL MEDIA
Instagram: @artmarketproductions

ART FAIR WEBSITE
https://artmarkethamptons.com/


---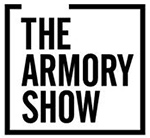 The Armory Show
Javits Center
New York, NY

September 8 - 10, 2023

Four New York art dealers in 1994, had the ambitious goal of creating a new art fair to support their artists and attract global attention. The result was a groundbreaking cultural moment that has become vital to the New York art market and beyond. While much has changed over the years, the ingenuity and ambition have not. The Armory Show is a galvanizing force in the art world and essential to New York's cultural landscape. Now scheduled for September at the Javits Center, The Armory Show will kick-off New York's fall arts season. Hosting the world's best galleries and linking collectors and galleries with museums and institutions across the city. Located near Chelsea and the High Line with access to the city's vibrant culture. At our core, The Armory Show is dedicated to ensuring galleries and New York's art community continue to thrive. Its success makes it easier to buy, sell and discover art.

SOCIAL MEDIA
Instagram: @thearmoryshow
Instagram Hashtags: #TheArmoryShow2022

ART FAIR WEBSITE
https://www.thearmoryshow.com/


---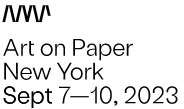 Art on Paper New York
Pier 36, Downtown Manhattan
299 South Street
New York, 10002

September 7 - 10, 2023

Art on Paper returns to downtown Manhattan's Pier 36 in September 2023 with 100 galleries featuring top modern and contemporary paper-based art. Art on Paper's medium-driven focus continues to bring about unique and powerful projects - visual, experiential moments that have set the fair apart and established Art on Paper as an important destination for the arts in New York City.

SOCIAL MEDIA
Instagram: @artmarketproductions
Instagram Hashtag: #artonpaperfair, #artonpaper2022

ART FAIR WEBSITE
https://thepaperfair.com/


---



SPRING/BREAK ART SHOW NYC
New York, NY

2023 TBD

SPRING/BREAK is recognized for its exhibition platform that transforms underused, atypical New York City spaces in creative art spaces that challenge the traditional cultural landscape of the art market. SPRING/BREAK Art Show is an artist run annual exhibition in the form of an art fair. It continues its mission to offer free exhibition space to independent curators in order to foster exploratory exhibitions in atypical art environments. By keeping overhead costs for independent curators low, their focus can be on emerging and mid-career artists, as well as installation, performance, interactive and video work.

SOCIAL MEDIA
Instagram: @springbreakartshow
Hashtag: #springbreakartshow

ART FAIR WEBSITE
https://www.springbreakartshow.com/


---



Superfine NYC 2023
The Market Line
180 Broome Street
Between Clinton St. & Suffolk St.
New York, NY 10002

September 14 - 17, 2023

Say goodbye to the traditional art fair. Created in 2015 as a direct answer to the problem of stuffy art fairs and galleries, Superfine Art Fair has been showing artists from around the world how to sell their art at our fairs in New York City, Washington DC, Miami Beach, Los Angeles, San Francisco, and Seattle. "Superfine was created to bring down the barriers of the art world, with transparent prices, affordable pieces and non-intimidating events that encourages newcomers to the contemporary art world." - Art Fair Magazine. Join us in NYC September 14th through 17th for four days of buying art, meeting other collectors, and enjoying the best art fair experience ever. Grab your tickets online and save today.

SOCIAL MEDIA
Instagram: @superfineartfair
Instagram Hashtags: #superfineartfair, #superfinenyc

ART FAIR WEBSITE
https://www.superfine.world/nyc-art-fairs


---
---
---
---
RECENTLY ENDED ART FAIRS
---

Salon Art + Design
Park Avenue Armory
Between 66th & 67th Street and Park Avenue
New York, NY

November 10 - 14, 2022

Salon Art + Design, produced by Sanford L. Smith + Associates, returns to the Park Avenue Armory in New York City November 10 - 14, 2022. Salon presents the world's best design - vintage, modern and contemporary - enhanced by blue-chip 20th century art, and features leading art and design galleries from all over the world, spotlighting the trends of collectible design. The Salon's inclusivity and willingness to consider both fine and decorative art in the context of contemporary life is predicated on the belief that today, more than ever, designers and collectors create environments rather than collect objects. The success of the Salon lies in the quality of its exhibiting galleries, the extremely international flavor of the material, and an eclecticism that is highly sought by today's collectors and taste-makers.

This fair will appeal to seasoned and young collectors alike, Salon offers an extensive yet curated range of pieces, ensuring something for everyone.

SOCIAL MEDIA
Instagram: @thesalonny
Instagram Hashtag: #thesalonny

ART FAIR WEBSITE
https://www.thesalonny.com/


---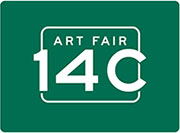 Art Fair 14C
The Armory
678 Montgomery Street
Jersey City, NJ

November 11 - 13, 2022

The 4th Edition of Art Fair 14C will be held November 11 - 13, 2022 at the Armory in the McGinley Square area of Jersey City, New Jersey. The Armory is a new venue for Art Fair 14C this year, and its 46,000+ sq ft of exhibition space will allow us to have our biggest fair yet. The Armory is in the McGinley Square area of Jersey City, a short walk from the Journal Square PATH with ample parking.

The annual fair provides a showcase for hundreds of artists from New Jersey, New York and around the world, giving area art lovers exposure to a wide variety of visual arts, of all kinds and for all budgets. Our nonprofit model is an art fair that reduces the barriers for access to the art world, for both visitor and exhibitor. Our subsidized exhibition booths are offered at cost or below cost, allowing smaller galleries, as well as non-traditional exhibitors, the opportunity to gain art fair experience at a fraction of the usual cost.

SOCIAL MEDIA
Instagram: @artfair14c
Instagram Hashtags: #artfair14c2022, #artfair14c

ART FAIR WEBSITE
https://artfair14c.com/


---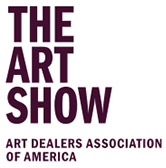 The Art Show
Park Avenue Armory
67th Street and Park Avenue
New York, NY

November 3 - 6, 2022

The Art Show offers intimately scaled and thoughtfully curated presentations of the highest quality-fostering active conversations with gallerists, new relationships, and close looking at works by artists from a variety of genres, practices, and national and international origins. Organized annually by the Art Dealers Association of America (ADAA). It has a history of programming that ranges from artist performances to dynamic keynote presentations, The Art Show provides its audience with a wide scope of cultural experiences, meaningful interactions, and illuminating exposure to phenomenal works of art.

SOCIAL MEDIA
Instagram: @the_adaa
Instagram Hashtag: #theartshownyc

ART FAIR WEBSITE
https://artdealers.org/the-art-show/information


---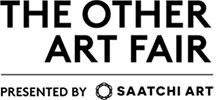 The Other Art Fair
Brooklyn Navy Yard, Agger Fish
63 Flushing Ave., Building 269
Brooklyn NY 11201

November 3 - 6, 2022

Presented by Saatchi Art, The Other Art Fair is the leading artist fair to discover and buy art directly from the very best emerging artistic talent. Founded in London, UK in 2011, the Fairs are now strongly established across North America, the UK, and Australia, with annual and biannual editions across the globe in New York, Chicago, Dallas, Los Angeles, London, and Toronto – and plenty more to come! Including: DJ sets, immersive art installations and a fully-stocked bar awaiting you, The Other Art Fair is more than your usual art fair experience and has everything you need to enjoy a cultural, creative day out. With prices starting from as little as $100, this is an art fair for everyone. Whether you're a first-time art buyer or a seasoned collector, come visit us in Brooklyn.

SOCIAL MEDIA
Instagram: @theotherartfair
Instagram Hashtags: #theotherartfair

ART FAIR WEBSITE
https://www.theotherartfair.com/



---

OTHER NEW YORK ART FAIRS
These are held throughout the year.

New York Antiquarian Book Fair
The Outsider Art Fair




---

NEW YORK ART MUSEUMS

American Folk Art Museum
American Museum of Natural History
Brooklyn Museum (Brooklyn)
Bronx Museum of the Arts
Cooper Hewitt Smithsonian Design Museum
Dahesh Museum of Art
El Museo del Barrio
Frick Madison
Guggenheim Museum
The Heckscher Museum of Art (Huntington)
Hudson River Museum (Yonkers)
International Center of Photography
Jacques Marchais Museum of Tibetan Art (Staten Island)
The Jewish Museum
The Met Fifth Avenue
The Morgan Library & Museum
Museum of Arts and Design
Museum of Chinese in the America
Museum of Contemporary African Diasporan Arts (MoCADA) (Brooklyn)
MoMA - Museum of Modern Art
MoMA PS1 (Long Island City)
Museum of the City of New York
The Museum of Illustration
Museum of the Moving Image (Astoria)
National Academy of Design
National Museum of the American Indian (NYC)
Neue Gallerie Museum of German and Austrian Art
New Museum
New York Historical Society
Nicholas Roerich Museum
The Noguchi Museum (Long Island City)
Queens Museum of Art
The Rubin (Art of the Himalayas)
Sculpture Center (Long Island City)
Staten Island Museum
Studio Museum in Harlem
The Ukrainian Museum
Whitney Museum of American Art


---

LISTING AND ADVERTISING INFORMATION
We are now accepting art fair listing for upcoming fairs and special events.
HOW TO BE LISTED NEW YORK ART FAIRS

Advertising opportunities
BOOST YOUR EXPOSURE IN THIS OR OTHER GUIDES


---

NEW YORK ART GALLERIES

Chelsea | Lower East Side | Downtown | Midtown | Uptown | Brooklyn | Bronx | Staten Island | Queens | Metro Area, Westchester County, Hudson River and Other Galleries

New York Art Fairs
New York Art Museums and Art Centers

The Hamptons and Long Island | Upstate New York State Galleries

New Jersey Gallery Guide | Connecticut Gallery Guide


ART GALLERY GUIDES FOR OTHER LOCATIONS
Gallery guides for every state and thirty seven major art cities.


---

About Art-Collecting.com

Art-Collecting.com is an online resource for all art enthusiasts. Art collectors, art travelers and artists will find our comprehensive online Gallery Guides and Museum Guides to be very useful. We feature guides for thirty-seven major art destinations as well as every state. Be sure to look at our Art Fairs Guide and our guides for Miami Art Week and New York Art Fairs and Los Angeles Art Fairs all are up online year around.

When exploring around our site you'll find informative articles and guides for specific types of art like Latin American Art, Fine Art Photography and Native American Art. If you're looking for Art Appraisers, Art Advisors & Consultants, Art Auctions or other Art Services we're a good source.

Don't forget to visit our Artist Guides where you'll find links directly to artist websites. Our Painters and Photographers pages are very popular. The guides are very helpful when looking to discover new artists or if you prefer buying art directly from artists.

Here at Art-Collecting.com, we love art as much as you do and are always trying to improve our guides. If you have suggestions or notice listings that should be changed let us know. You can also help by mentioning us to your art friends and to galleries that you visit. Feel free to mention us and post links on your Social Media.

Thanks for stopping by Art-Collecting.com.
Visit our website often and be sure to explore around.
https://art-collecting.com


---

Home | Art Gallery Guides | Museums & Art Centers | Art Appraisals | Art Fairs

Collecting Information | Types of Collecting | Art News | Advertising | How to be Listed

---

Terms of Use | Privacy Policy | Contact

Copyright 2023 by Art-Collecting.com All Rights Reserved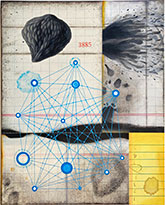 Renée Stout
Navigating the Abyss
Jan 8 - March 5, 2023
Marc Straus
New York / Lower Eastside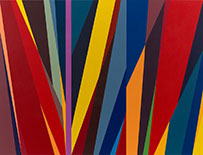 Odili Donald Odita
Burning Cross
Jan 10 - February 18, 2023
Jack Shainman Gallery
New York / Chelsea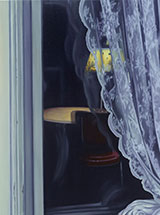 The Midnight Hour
Jan 7 - February 18, 2023
Including: Cait Porter
Curated by Scroll
The Hole
New York / Walker Street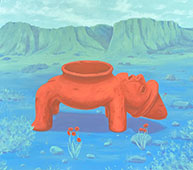 Anna Ortiz
Hacia Aztlán
Jan 12 - February 25, 2023
Dinner Gallery
New York / Chelsea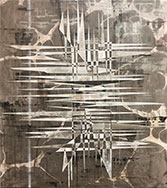 Jeffrey Bishop
Liquid Architecture
Extended - January 28, 2023
Mosaic Artspace
New York / Long Island City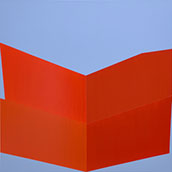 Li Trincere
Hard Edge, Geometric Paintings
Jan 7 - February 23, 2023
David Richard Gallery
New York / Chelsea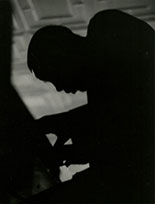 Burn It In
Nov 29 - February 28, 2023
Including: Roy DeCarava
Howard Greenberg Gallery
New York / Midtown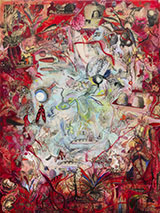 Josh Dorman
Idyll - Idol
Jan 5 - February 11, 2023
RYAN LEE
New York / Chelsea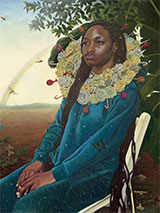 Roses, Ruffs, and Reflections
Jan 12 - February 25, 2023
Including: Alicia Brown
Winston Wächter Fine Art
New York / Chelsea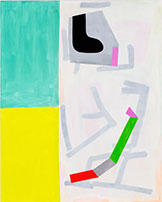 Betty and Veronica
Jan 5 - February 11, 2023
Curated by Joanne Freeman
Including: Margo Margolis
Kathryn Markel Fine Arts
New York / Chelsea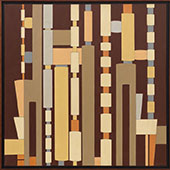 Elsa Gramcko
The Invisible Plot of Things
Jan 6 - February 15, 2023
James Cohan
New York / Tribeca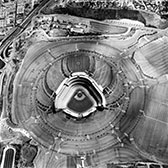 Ed Ruscha
Parking Lots
Jan 5 - February 18, 2023
Yancey Richardson
New York / Chelsea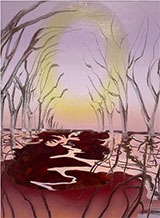 Eternal Reverie
Jan 12 - March 4, 2023
Including: Olive Diamond
1969 Gallery
New York / Tribeca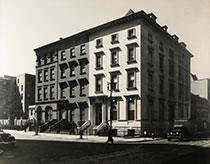 Berenice Abbott's
Greenwich Village
Jan 24 - March 11, 2023
Marlborough
New York / Chelsea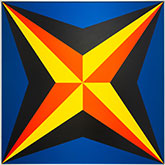 Nassos Daphnis
City Wall (1969 - 1975)
Through January 30, 2023
Richard Taittinger Gallery
New York / Lower Eastside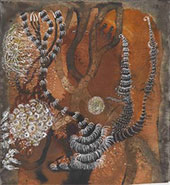 Izabella Ortiz
Visionary Waters
Nov 10 - Jan 28, 2023
Cavin-Morris Gallery
New York / Chelsea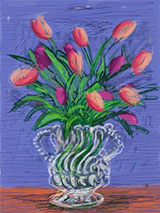 David Hockney
On Exhibition
Jan 28 - March 11, 2023
Leslie Sacks Gallery
Santa Monica, CA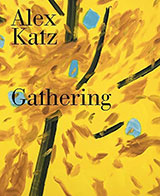 Alex Katz
Gathering
Oct 21 - Feb 20, 2023
Guggenheim
New York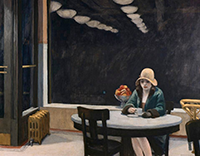 Edward Hopper's New York
Oct 19 - March 5, 2023
Whitney Museum
New York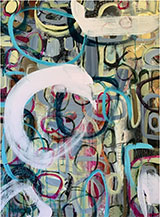 Darlene Watson
Painting, Acrylic on Canvas
Zatista.com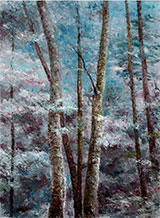 Vladimir Volosov
Painting, Oil on Canvas
Zatista.com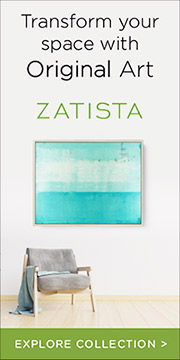 Please follow us and share site and guide with your art friends.