COLLECTING
FINE ART PHOTOGRAPHY
This page is all about collecting fine art photography, and includes information about both contemporary and traditional photography. It's a place to get started in your quest for photographic art. It dosen't have everything you need but it'll get you going in the right direction as an online resource. Below, you'll find a list of photography resources including several of the most established photography galleries and dealers that specialize in fine art photography. Also, further down the page you'll find articles, museums that are for photography, books and other resources related to collecting fine art photography.

If you have suggestions or ideas on improving the guide please let us know.


Galleries | Articles | Museums | Non-Profits | Books | Magazines | Resources | Blogs

---

GALLERUES SPECIALIZING IN FINE ART PHOTOGRAPHY
Afterimage Gallery - Richardson, TX
A Gallery for Fine Photography - New Orleans, LA
Andrew Smith Gallery - Tucson, AZ
Catherine Edelman Gallery - Chicago, IL
CHUNG | NAMONT - San Francisco, CA
Duncan Miller Gallery - Santa Monica, CA
Edwynn Houk Gallery - New York, NY
Etherton Gallery - Tucson, AZ
Fraenkel Gallery - San Francisco, CA
The Halsted Gallery - Birmingham, MI
Higher Pictures Generation - Brooklyn, NY
Howard Greenberg Gallery- New York, NY
Jackson Fine Arts - Atlanta, GA
Laurence Miller Gallery - New York, NY
Lee Marks Fine Art - Shelbyville, IN
Moxie's Daughter - San Francisco, CA
Paul Kopeikin Gallery - Los Angeles, CA
Peter Fetterman Gallery - Santa Monica, CA
PDNB Gallery - Dallas, TX
Pictura Gallery - Bloomington, IN
Robert Tat Gallery - San Francisco, CA
Scheinbaum & Russek - Santa Fe, NM
Scott Nichols Gallery - Sonoma, CA
Staley-Wise Gallery - New York, NY
Wach Gallery - Avon Lake, OH
Weston Gallery - Carmel, CA



ARTICLES ABOUT COLLECTING FINE ART PHOTOGRAPHY
Care and Handling of Fine Art Photography
The Ins and Outs of Photography Appraisals by Catherine Novak
Preserving and Protecting Photography



MUSEUMS SPECIALIZING IN FINE ART PHOTOGRAPHY
California Museum of Photography - Riverside, CA
Center for Creative Photography - Tucson, AZ
Eastman Museum - Rochester, NY
Florida Museum of Photographic Arts - Tampa, FL
Griffin Museum of Photography - Winchester, MA
International Photography Hall of Fame and Museum - St. Louis, MO
Museum of Contemporary Photography - Chicago, IL
Museum of Photographic Art -San Diego, CA
Southeast Museum of Photography - Daytona Beach, FL



NON-PROFIT PHOTOGRAPHY ORGANIZATIONS
Aperture Foundation - New York
Los Angeles Center for Digital Art - Los Angeles
PhotoAlliance - San Francisco
Photographic Resource Center at Boston University - Boston



BOOKS ABOUT FINE ART PHOTOGRAPHY
For the most recent books check with a local bookstores or one of the ART BOOKSTORES around the country. POWELL'S BOOKS in Portland, OR is a very good source for new and used art books. Your local library can also be used as a resource for research and discovering art books.



MAGAZINES ABOUT FINE ART PHOTOGRAPHY
Aperture Magazine
Black & White Magazine
LensWork
Silvershotz



ART RESOURCES ABOUT FINE ART PHOTOGRAPHY
American Museum of Photography (Virtual)
Association of International Photography Art Dealers
Glossary of Photography Terms
Timeline of photography technology
I Photo Central
photograph
photofocus
Preserving and Protecting Photography



BLOGS ABOUT PHOTOGRAPHY
AIPAD Exposure
Chase Jarvis
Conscientious
David duChemin


We need your help in making this resource better and more useful to collectors of fine art photography. How about contributing an article about collecting or some interesting information about the art form. We could use your subject specific expertise and we're open to ideas on how to make this page more useful to visitors. If you're interested in volunteering some time please contact us.

---


Art-Collecting.com is an online resource for all art enthusiasts. Art collectors, art travelers and artists will find our comprehensive online Gallery Guides and Museum Guides to be very useful. We feature guides for thirty-seven major art destinations as well as every state. Be sure to look at our Art Fairs Guide and our guides to Miami Art Week and New York Art Fairs which are up online year around.

When exploring around our site you'll find informative articles and guides for specific types of art like Latin American Art, Fine Art Photography and Native American Art. If you're looking for Art Appraisers, Art Advisors & Consultants, Art Auctions or other Art Services we're a good source.

Don't forget to visit our Artist Guides where you'll find links directly to artist websites. Our Painters and Photographers pages are very popular. The guides are very helpful when looking to discover new artists or if you prefer buying art directly from artists.

Here at Art-Collecting.com, we love art as much as you do and are always trying to improve our guides. If you have suggestions or notice listings that should be changed let us know. You can also help by mentioning us to your art friends and to galleries that you visit. Feel free to mention us and post links on your Social Media.

Thanks for stopping by Art-Collecting.com.
Visit our website often and be sure to explore around.
https://art-collecting.com


---

Home | Art Gallery Guides | Museums & Art Centers | Art Appraisals | Art Fairs

Collecting Information | Types of Collecting | Art News | Advertising | How to be Listed

---

Terms of Use | Privacy Policy | Contact

Copyright 2022 by Art-Collecting.com All Rights Reserved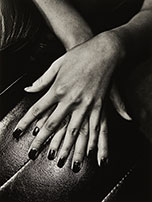 Rewind:
20th Anniversary Exhibition
Dec 16 - February 19, 2022
Including: Daido Moriyama
Bruce Silverstein
New York / Chelsea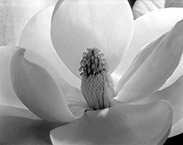 Imogen Cunningham:
A Retrospective
Nov 18, 2021 - Feb 6, 2022
Seattle Art Museum
Seattle, WA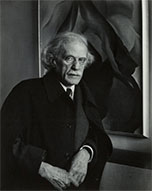 Depth of Field: Photographs
Starts January 19, 2022
Including: Imogen Cunningham
Heritage Auctions
Dallas, TX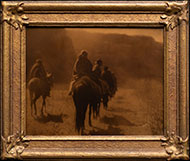 Edward S. Curtis
The Vanishing Race
Available from
Zaplin Lampert Gallery
Santa Fe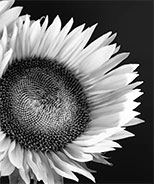 William Dey
Photograph, Archival Ink Jet
Zatista.com








Please follow us and share site and guide with your art friends.