CHICAGO ART GALLERIES
Chicago art galleries and art gallery guide. Here's your listing of fine art galleries in Chicago, Illinois. These art galleries feature contemporary art, traditional fine art, glass art, prints, sculpture, fine art photography, early American art and other types of visual art. If you're interested in collecting art or would like to purchase art, the art galleries below are where to find artwork in the Windy City of Chicago.

An easy way to find art galleries around the United States is to use this website. Familiarize yourself with our navigation menu, where you'll find links to thousands of art-related sites and information. We feature gallery guides for every state and the major art cities, plus information on art collecting, and much more. If you're a gallery, artist or an art service and would like to be included in this or other guides let us know.

We're always working to improve our online gallery guides. Also, we suggest that you support local art galleries, Non-Profit art organizations and art museums whenever possible. Please tell your art friends about Art-Collecting.com and mention this guide in Social Media. Come back soon.

---
Chicago Gallery Guide
River North Area
Addington Gallery
Alan Koppel Gallery
Andrew Bae Gallery
Carl Hammer Gallery
Catherine Edelman Gallery
ECHT Gallery
Gruen Galleries
Hilton | Asmus Contemporary
Jean Albano Gallery
Ken Saunders Gallery
Printworks Gallery
Rangefinder Gallery
Richard Norton Galleries
Rosenthal Fine Art Inc.
Russell Bowman Art Advisory
Schneider Gallery
Stephen Daiter Gallery
Vale Craft Gallery
Zg Gallery
Zolla / Lieberman Gallery



South Loop Area / Michigan Avenue / River East





Atlas Galleries
From Contemporary, Primitive, Impressionist, to Linear Expressionist, Pop and Cubism to fine prints of the Masters... Atlas Galleries offers you selections of the world's best artists including: Alvar, Botello, Britto, Chagall, Gaugy, Phillips, Rembrandt, Renoir, Thorpe, Whistler and literally hundreds more. Two Chicago locations to serve you. 900 N Michigan Avenue, Level 6, Chicago, IL 60611, 312-649-0999 or 800-545-2929. Also, 535 N Michigan Avenue, Chicago, IL 60611, 312-329-9330 or 800-423-7635


Bert Green Fine Art
Colletti Gallery
Elephant Room, Inc.
Hildt Galleries
Joel Oppenheimer, Inc.
KM Fine Arts
Mongerson Gallery
Poster Plus
Richard Gray Gallery
R.S. Johnson Fine Art



West Loop / Pilsen Area / Chicago Arts District





Linda Warren Projects
In 2003 the gallery opened its doors in Chicago's meat packing district. In 2009 the gallery became Linda Warren Projects to reflect its expanding business as a corporate and private art consultant. We will be closing our physical space at the end of November 2018 but will continue working on projects throughout the country. As we say goodbye for now, we wanted to express our gratitude to all of our artists and the art community for all of your support and patronage over the years. Location: 327 N Aberdeen, Ste 151, Chicago, IL 60607, telephone: 312-432-9500, website: http://lindawarrenprojects.com


33 Contemporary Gallery
4Art, Inc.
Aspect/Ratio
Bridgeport Art Center
Chicago Arts District
Frederick Baker Inc.
Gallery 400
Kavi Gupta Gallery
Mars Gallery
McCormick Gallery
NYCH Art Gallery
Primitive
Rhona Hoffman Gallery
Studio Oh!
Western Exhibitions
Woman Made Gallery
Zhou B Art Center



North / Bucktown / Wicker Park Area





The Leigh Gallery
Represents 80 artists (mostly local) and is currently exhibiting a remarkable array of media, sizes and price points. Paintings of every imaginable variety (oil, acrylic, watercolor, encaustic and more), stoneware sculpture, pottery, glass, a bit of photography by the masterful David Mayhew are all featured salon-style. We are dedicated to exhibiting quality art at reasonable prices. Location: 3306 N. Halsted Street, Chicago, IL, 60657, telephone: 773-472-1865, website: http://www.theleighgallery.com


ARC Gallery
Chicago Art Source
Chicago Center for the Print
Chicago Printmakers Collaborative
Corbet vs. Dempsey
Dreambox Gallery
Firecat Projects
Galerie F
J2 Gallery
Josh Moulton Fine Art Gallery
Lillstreet Art Center
Matthew Rachman Gallery
Monique Meloche Gallery
Morgan Art Gallery
Morpho Gallery
Rotofugi Gallery
Thomas Masters Gallery
Vertical Gallery



Other Chicago Area Galleries





Martin Lawrence Galleries (Schaumburg)
Serving the greater Chicago area for over 25 years, Martin Lawrence Galleries at Woodfield Mall presents original artwork by Modern Masters, Pop Art Icons, and the best contemporary artists. Our knowledgeable art consultants will assist you in finding works that perfectly complement your home and lifestyle. Take home a museum-worthy masterpiece on your next shopping visit. Gallery Director Marianne Kretekos. Location: 5 Woodfield Mall, Schaumburg, IL, telephone: 630-954-3033, email: woodfield@martinlawrence.com


Aaron Galleries (Glenview)
Anne Loucks Gallery (Glencoe)
Art Gecko, Ltd. Oak Park
Charles Scott Gallery (Evanston)
Chicago Fine Art Co. (Highland Park)
The Collected Image (Evanston)
Expression Gallery of Fine Art (Hinsdale)
FolkWorks Gallery (Evanston)
Frame Warehouse (Evanston, Oak Park)
Great Lakes Art Studio (Skokie)
Pagoda Red (Winnetka)
The Pot Shop (Evanston)
ZIA Gallery (Winnetka)

---

Artist Websites





Dennis Manarchy - Photography
He grew a love for photography at an early age and won a scholarship to Rochester Institute of Technology. Upon graduation he was fortunate to serve an apprenticeship for legendary photographer, Irving Penn. It was a highly disciplined and uncompromising creative environment. Penn became simultaneously a mentor due to his amazing talent and meticulous nature, and a nemesis because it took years for Dennis to break from his influence and develop his own style. He does both creative photography and professional corporate photograph. Website: http://www.manarchy.com/ and http://ateliermanarchy.com/






Tracy Lynn Pristas - Paintings
An established career painter from Chicago with over 27 successful commissions for art consultants, interior designers, and collectors. Pristas has sold over 180 of her museum-quality originals. She has 17 images licensed by two international publishing companies for affordable fine art reproductions. Her paintings have been featured on the Lifetime TV hit series, Drop Dead Diva and the blockbuster movie, The Breakup. A recipient of direct purchase awards from both The Montana Arts Council and Colorado Creative Industries. Represented by fine art galleries nationally. Website: https://www.painterpristas.com/ and https://pristas.przm.com/


Dennis Manarchy - Photography
Tracy Lynn Pristas - Paintings
Emily Rapport - Paintings
Nina Weiss - Paintings



Art Consultants, Art Advisors and Private Dealers





THE PROJECT ROOM
Is known for its rich and dynamic portfolio of emerging and mid-career international artists in all media whose work embodies well-executed conceptual depth. Founder and visual artist, Patti Bartelstein, (aka Bella Luca), has developed a reputation for her keen eye and diverse artistic background which is the result of TPR'S brilliant portfolio in addition to dedicated art advising. Additionally, commission works available upon request by Bella Luca, from the intersection of documentary & fine art, these collaborative interactive projects open add a sense of wonderment and artistic beauty to any collection. Location: International, telephone: 847-400-4626, website: http://theprojectroompb.com/


Alice Adam Ltd.
Armstrong Fine Art
Art Advisory, Ltd.
CHICAGO ART SOURCE
Galleries Maurice Sternberg
Jennifer Norback
Linda Warren Projects
MARLOWE FINE ART (Art Advisory)
Maya Polsky Art Advisory
Russell Bowman Art Advisory



Art Services: Appraisers, Framing and Other Services




Atelier Manarchy
Unique Clock Room & Art Gallery that can be personally transformed in imaginative ways for corporate events, bridal ceremony & reception and cocktail receptions. The 10' clock was specially made for the building. Kitchens, private suite/green room, dedicated wi-fi, freight elevator and HVAC for year round comfort. Valet parking available. Event insurance fee included. Located in the Riverwest neighborhood. Easy access from the Kennedy expressway and 10 minutes from McCormick Place. Website: http://ateliermanarchy.com/


MIR Appraisal Services, Inc.
ISA,ASA, USPAP Qualified. Each of our senior appraisers has over twenty years of appraisal experience. All of our appraisers are accredited members of the International Society of Appraisers and or the American Society of Appraisers. Our professional appraisal reports are accepted by all insurance companies and written in conformity with USPAP. We specialize in personal property, including but not limited to fine art, antiques, furniture, jewelry, silver, gold, porcelain, and fine rugs. Our clientele includes government agencies, universities and schools, religious institutions, and private individuals. 307 N Michigan Ave, Suite #308, Chicago, IL 60601, telephone: 312-814-8510, email: info@mirappraisal.com, website: https://www.mirappraisal.com/






Zatista
Is the leading destination to buy original art online, giving you unrivalled access to exclusive collections from all over the world. With over 4000 highly curated works from the most talented emerging and established artists, Zatista provides access to the types of works previously only available to seasoned collectors. Buying online with Zatista is easy with their complimentary art consultation, certificates of authenticity and a buyer guarantee that allows you to try art in your home with free returns (as well as free shipping within the US for all purchases). Their platform makes it fun to discover art you love, with an experience so unique it's like you are right there in front of it. Browse the collections


Susanin's Auctioneers & Appraisers
BMS Art Appraisal & Consulting
Chicago Appraisers Association
Lacuna Artist Lofts
Leslie Hindman Auctioneers



Non-Profit Art Organizations and Alternative Exhibition Spaces
ARC Gallery
Beverly Arts Center
Bridgeport Art Center
Chicago Art Department
Chicago Artists' Coalition
Chicago Urban Art Retreat Center
Ed Paschke Art Center
Fire Arts Center of Chicago
Intuit: The Center for Intuitive and Outsider Art
IPaintMyMind
International Latino Cultural Center of Chicago
Lillstreet Art Center
The Society for Arts
Urban Art Retreat
Woman Made Gallery
Zhou B Art Center



Chicago Art Museums and Art Collections
Art Institute of Chicago
Chicago Athenaeum
DePaul University Museum
Driehaus Museum
The DuSable - Museum of African American History
Loyola University Museum of Art (Loyola University)
Museum of Contemporary Art Chicago
Museum of Contemporary Photography
National Museum of Mexican Art
National Veterans Art Museum
The Oriental Institute Museum (U of Chicago)
Smart Museum of Art (U of Chicago)
Spertus Institute
Swedish American Museum Center
Ukrainian Institute of Modern Art



ILLINOIS GALLERY GUIDE

ILLINOIS ART MUSEUMS AND ART CENTERS

ART GALLERY GUIDES FOR OTHER LOCATIONS
Gallery guides for every state and thirty seven major art cities.

---

About Art-Collecting.com

Art-Collecting.com is an online resource for all art enthusiasts. Art collectors, art travelers and artists will find our comprehensive online Gallery Guides and Museum Guides to be very useful. We feature guides for thirty-seven major art destinations as well as every state. Be sure to look at our Art Fairs Guide and our guides to Miami Art Week and New York Art Fairs which are up online year around.

When exploring around our site you'll find informative articles and guides for specific types of art like Latin American Art, Fine Art Photography and Native American Art. If you're looking for Art Appraisers, Art Advisors & Consultants, Art Auctions or other Art Services we're a good source.

Don't forget to visit our Artist Guides where you'll find links directly to artist websites. Our Painters and Photographers pages are very popular. The guides are very helpful when looking to discover new artists or if you prefer buying art directly from artists.

Here at Art-Collecting.com, we love art as much as you do and are always trying to improve our guides. If you have suggestions or notice listings that should be changed let us know. You can also help by mentioning us to your art friends and to galleries that you visit. Feel free to mention us and post links on your Social Media.

Thanks for stopping by Art-Collecting.com.
Visit our website often and be sure to explore around.
https://art-collecting.com


---

Home | Art Gallery Guides | Museums & Art Centers | Art Appraisals | Art Fairs
Collecting Information | Types of Collecting | Art News | Advertising | How to be Listed

---

Terms of Use | Privacy Policy | Contact
Copyright 2019 by Art-Collecting.com All Rights Reserved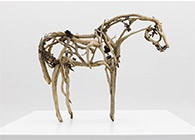 Deborah Butterfield
Exhibition
May 17 - August 9, 2019
Zolla / Lieberman Gallery
Chicago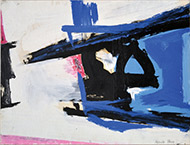 Melville Price
Exhibition
June 22 - August 3, 2019
McCormick Gallery
Chicago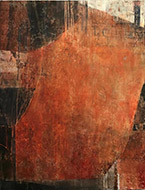 Rebecca Crowell
On Exhibition
July 12 - August 29, 2019
Addington Gallery
Chicago, IL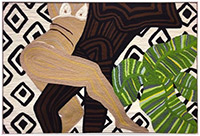 Cheryl Pope
Basking Never Hurt No One
June 6 - August 17, 2019
Monique Meloche Gallery
Chicago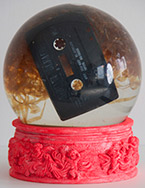 Meg Leary
On Exhibition
July 13 - August 17, 2019
Bert Green Fine Art
Chicago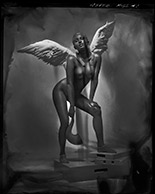 Dennis Manarchy
Available from
Studio Manarchy
Chicago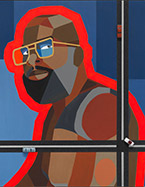 Derrick Adams
Available from
Rhona Hoffman Gallery
Chicago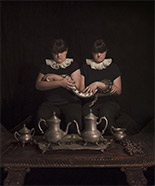 Tami Bahat
Past is Present
July 12 - August 30, 2019
Catherine Edelman Gallery
Chicago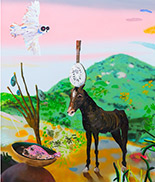 Omar Velázquez
Miracle Fruit
June 28 - August 17, 2019
Corbett vs Dempsey
Chicago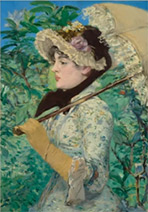 Manet and Modern Beauty
May 26 - September 8, 2019
Art Institute of Chicago
Chicago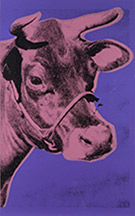 Andy Warhol
On Exhibition
June 16 - July 20, 2019
Leslie Sacks Gallery
Santa Monica, CA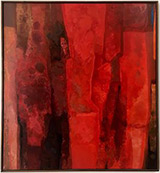 Kathleen Gemberling Adkison
Studied with Mark Tobey
Available from
Art-Collecting.com
253-304-2808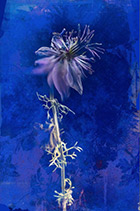 Teis Albers
Mixed Media on Canvas
Zatista.com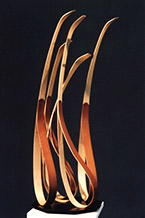 Len Harris
Sculpture
Zatista.com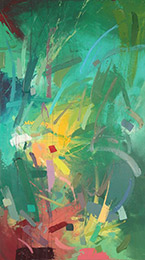 Dan Nash Gottfried
Painting, Acrylic on Canvas
Zatista.com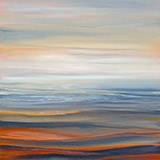 Laura Spring
Painting, Oil on Canvas
Zatista.com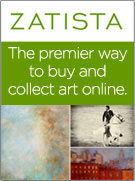 Access to over
4000 original artworks.
Browse Zatista collections

___________________________


Please follow us and share this guide with your art loving friends.