HOW TO BE LISTED
ARTIST
NEW LISTINGS AND RENEWALS


Requirements for an Artist Listing are one of the following:
All artists are juried into the listings, not every artist is accepted.
You consider yourself to be a full time artist, even if you have a day job.
You're attending or have graduated from a university with a degree in art.
You're showing or have been represented by an art gallery, now or in the past.
You've had your artwork exhibited in an art museum.

Our goal is to present quality in our artist listings.
Listing options are below.


BASIC ARTIST LISTING
Includes your name plus a link to your website

Listed in Artists Websites under the appropriate Art Media and Subject Matter
Painters, Photographers, Print Makers, Sculpture and Other Visual Arts

Listed in Gallery Guide for your state or city (if separate guide), under Artist Websites

Cost is $50.00 per year

Listing is for twelve months

Basic listing are posted within 72 hours

ENHANCED ARTIST LISTING
Enhanced Listings provide better visibility and more information

Includes the Basic Listing information as above plus below

Includes three or four sentences of marketing text (600 - 700 characters and spaces)

Your city, telephone, email and visible web address included
Some artists do not want contact info showing, let us know how you want it.

Small horizontal or vertical picture of your artwork posted with listing (130 - 160 pixels wide)
You can send any image and we'll resize it.

Listing can be changed six times a year at no additional charge

Enhanced listings are posted quickly, usually within 48 hours

Cost is $150.00 per year (12 months)

---
Payment Options
Payment can be made through PayPal.
The PayPal payment process is easy and only takes a few minutes to complete.


PayPal and Credit Card Payments
1) Choose either Basic Listing Artist or Enhanced Listing (below) then click the Buy Now button.

2) After paying you'll be redirected to another web page. This is the page where you provide listing information, select the category to be listed under, and the type of art you specialized in.

If you're not redirected please send us an email with your name, state and web address.
Email to: listings@art-collecting.com




BASIC AND ENHANCED LISTING


$50.00 per year (12 month listing)

Listing includes just your art business name and a link to your website.
Credit cards are accepted and paying with PayPal is safe and secure.


$150.00 per year (12 months listing)

This listing provides you the opportunity to promote your website with three or four lines of marketing text (500 - 700 characters including spaces). Plus, full contact information and a small horizontal image (130 - 160 pixels) to draw attention to your listing.





1) IMPORTANT: Send us an email with your name, website, city and state.
Send an email to listings@art-collecting.coml

2) We'll email you if we need additional information or when your listing is posted.
If you don't hear back from us after three days of paying, please contact us again.


Our goal is to promote the visual arts on the Internet. We do this by offering gallery guides, art resources, and other useful information on the visual arts to collectors, galleries, advisors, consultants, curators, artists, art organizations and others interested. We've been online since 1998. We're here to help promote your art business. Please support our efforts by submitting your listing today.

Thank you for your interest and support.


Art-Collecting.com
https://art-collecting.com
253-304-2808

Hours: Tuesday - Saturday, 10 - 6pm
Pacific Standard Time.

Here at Art-Collecting.com, we love art as much as you do. Please mention us to your art friends, and they'll most likely thank you for letting them know. Also, it really helps everyone when you mention our gallery guides in Instagram, Twitter, and Facebook!

Thanks for visiting Art-Collecting.com.

---

Home | Art Gallery Guides | Museums & Art Centers | Art Appraisals | Art Fairs

Collecting Information | Types of Collecting | Art News | Advertising | How to be Listed

---

Terms of Use | Privacy Policy | Contact

Copyright 2023 by Art-Collecting.com All Rights Reserved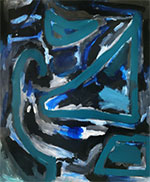 Xiaoyin Xie
Ultra-Contemporary
Artist Website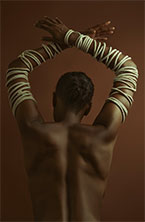 Chloé Pitterson
Fine Art Photography
Available from
Artist Website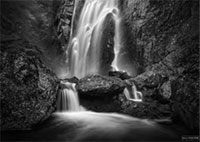 Max Foster
Landscape Photography
Available in Minnesota
Artists Website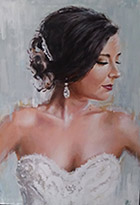 Gary L. Wilks
Available directly from
Artist Website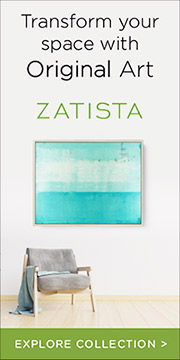 Please follow us and share site and guide with your art friends.