CONTACT INFORMATION
We're an Internet art resource company specializing in the field of collecting fine art. We provide support and information to art collectors, galleries and artists. Our online gallery guides are an example of our commitment to the art community. They're user friendly, and are updated regularly for accuracy. We strive to make our online gallery guides the best that you'll find on the Internet and are always working to improve our web pages.

Art-Collecting.com provides one click, easy to use gallery guides and art resources on the Internet. The guides will help you to easily find and view online art and exhibitions. They are particularly useful to see what your favorite gallery is showing and for discovering new ones. Click on "Gallery Guides" above and you'll find guides for every state and thirty-seven major art cities. Also, explore around the site and discover other useful information.

For the past 25 years, we've been providing art and gallery guides. Why? Because art galleries, art museums, non-profit art organizations, and artists are important. Even though we've been around for years your support is also important. If you've listed in the past, thank you, please renew. If you've never officially listed with us please do so today. Listing information is in "About Us" located in the top navigation. Thanks in advance, your support is much appreciated.

---

GENERAL CONTACT:
info@art-collecting.com

Dan Fear
Director
dan@art-collecting.com

Gallery & Museum Press Releases
press@art-collecting.com


Mailing Address:
Art-Collecting.com
2201 S Tacoma Way, #212
Tacoma, WA 98409

Telephone:
253-304-2808
(Leave message and someone will get back to you)

Hours: 10:00 - 5:00pm Pacific Standard Time
Tuesday - Saturday

---



MIAMI AND MIAMI BEACH ART FAIR GUIDE
Miami Art Week will be the first week of December 4 - 10, 2023, and we've created two free planning guides. Check them out and you'll discover why Miami Art Week has become the largest and most important art event in the world. The first guide provides everything related to the art fairs. It's a busy week with more than a dozen art fairs scheduled. Top galleries from Europe, Latin America and the United States will be exhibiting amazing artists and museum quality artworks at Art Basel, Art Miami, NADA, Scope, Aqua, Design Miami and other fairs.

MIAMI ART WEEK GUIDE
Our second guide, provides information on what else is going on during the art fair week, now commonly referred to as Miami Art Week. This is where you'll find information on Art Museums, Non-Profit Organization, Private Art Collections, and Special Events. Even if you're not attending the guides are worth looking. Tell your art friends and anyone headed to Miami about our guides and they'll appreciate it. It's a great week for viewing and learning about contemporary art, filling up on visual stimulation, and hopefully some warm weather. Best viewed on a computer or tablet.


---
MAILING LIST

If you'd like to be on our mailing list, please send us an email.
In the past we've done monthly newsletter but now only an occasional email regarding web site changes or if there's important art information to share with you. The mailing list is for our use only and it will not be sold or rented to anyone.
We're working on a new website that will have a form to file out, but until then email us.

For additional information review our Privacy Policy.

---
Other Information:

1) Terms of Use
2) History and Background


Thanks for visiting Art-Collecting.com.

Here at Art-Collecting.com, we love art as much as you do. Please mention us to your art friends, to galleries you visit, and feel free to share the site via Twitter, Facebook, Pinterest, Instagram, or other Social Media venues!

---

Home | Art Gallery Guides | Museums & Art Centers | Art Appraisals | Art Fairs

Collecting Information | Types of Collecting | Art News | Advertising | How to be Listed

---

Terms of Use | Privacy Policy | Contact

Copyright 2023 by Art-Collecting.com All Rights Reserved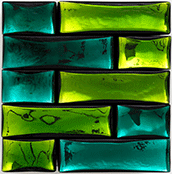 Jean-Michel Othoniel
The Reconciliation of Opposites
Oct 27 - December 22, 2023
Perrotin
New York / Lower Eastside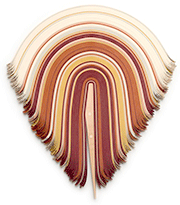 Derrick Velasquez
On Close To The Memory Of
Nov 7 - December 22, 2023
Pentimenti Gallery
Philadelphia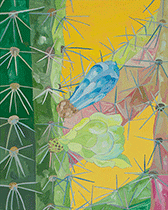 Matt Wedel
Pictures in the Garden
Oct 25 - January 6, 2024
L.A. Louver
Venice, CA



Please follow us and share site and guide with your art friends.