COLLECTING LATIN AMERICAN ART
Online art resource featuring information about collecting Latin American art. Latin American art primarily comes from artists working in Mexico, Puerto Rico, Dominican Republic, Cuba, Argentina, South America, Central America, and the Caribbean. Artists from Latin American countries that now live in the United States are also considered Latin American. US art galleries that specialize in Latin American art are also be featured on this page.

Latin American art covers a broad range from traditional to contemporary art. We are not attempting to cover the entire scope of Latin American art, only providing you with a starting point to discover it.

Below is a list of galleries and dealers that specialize art from Latin America. They carry terrific artworks for sale and they're operated by experts in the field of Latin American art. Further down the page you'll find additional art resources, including art museums that specialize in Latin American art and other online resources to assist you in gaining knowledge.

Galleries & Artists | Art Fairs | Articles | Museums | Books | Magazines | Resources | Blogs

---

Galleries Specializing in Latin American Art:
Aldo Castillo Gallery - Naples and Estero, FL
The Americas Collection - Coral Gables, FL
Cecilia de Torres, Ltd. - New York, NY
Couturier Gallery - Los Angeles, CA
Durban Segnini Gallery - Miami, FL
Gary Nader Art Centre - Miami, FL
Inverarte Art Gallery - San Antonio, TX
Latin American Masters - Santa Monica, CA
Leon Tovar Gallery - New York, NY
Maman Fine Art Gallery - Miami, FL
Mary-Anne Martin Fine Art - New York, NY
MLA Gallery - Los Angeles, CA
Nohra Haime Gallery - New York, NY
Pan American Art Projects - Miami and Dallas
Ruiz-Healy Art - San Antonio, TX and New York, NY
Virginia Miller Galleries - Coral Gables, FL
Zu Galeria Fine Arts - Miami, FL

Some of the galleries above may now be closed or open by appointment only. Because of the Covid-19 pandemic it is difficult to determine current status, however the website are still available.

Other galleries located in Latin America


---
Latin American Art Fairs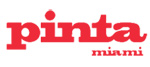 PINTA MiamiPan American Art Projects
December 2 - 15, 2020
Mana Wynwood
2217 NW 5th, Miami, FL 33127

https://www.pinta.art/

The 2020 edition of PINTA MIAMI LIVE launches on December 2nd through December 15, 2020 with around 100 galleries from Latin America, the United States and Europe, presenting artworks from over 300 artists. The digital platform allows access to free curatorial content that aims to continue stimulating interest in artistic production and expand its reach to new audiences.

Interesting programing from an art fair that specializes in Latin American Art.
Virtual gallery tours, artworks presented nicely and some YouTube videos and Pop-Up exhibitions.
Wonderful opportunity to see artworks from outside the United States.


Other Latin American Art Fairs
ARCO Madrid - Madrid, Spain
arteBA - Buenos Aires
Zsona Maco Mexico Arte Contemporaneo - Mexico City

---
Articles about Latin American Art
* Artist of the Mexican Heritage - What Does It Mean to Belong to This Elite?
* Latin American Art: beyond the fairs, galleries and stereotypes. Everton Barreiro talks with Luisa Strina.

Museums Specializing in Latin American Art
El Museo del Barrio - New York, NY
Museo de las Americas - Denver, CO
Museum of Latin American Art - Long Beach, CA
National Museum of Mexican Art - Chicago, IL
San Antonio Museum of Art - Latin American Art - San Antonio, TX
Art Museum of the Americas - Washington, DC

Books on Latin American Art
For the most recent books check with a local bookstores or one of the art bookstores around the country. Powell's Books in Portland, Oregon is a very good source for new and used art books. Your local library could also be a resource for research and discovering art books.

Magazines about Art in Latin America
Arte Al Dia
ArtNexus
Latin American Art magazine

Latin American Art Organizations and Resources
ARTstor
Association for Latin American Art
Jacqueline Barnitz, Art and Art History Department
Manuel R. Bustamente Photograph Collection
The Mexican Cultural Institute of New York
The Colección Patricia Phelps de Cisneros - Miami
MACLA - Movimiento de Arte y Cultura Latino Americana - San Jose, CA

Latin American Art Blogs and Online News
Curatoria Forense
Latin American Art

We could use your help in making this resource better and more useful to collectors of Latin American Art. How about contributing an article about collecting or some other interesting information about art from the Latin America. We could use a good introduction to this guide and we're open to other ideas on how to make this page more useful to visitors. Please contact us if you have a some time and would like to help. contact us.

---

Thanks for visiting Art-Collecting.com.

We're always working to improve our online gallery guides. If you know of galleries, important art events or art businesses that should be included, please let us know. Also, we suggest that you support local art galleries, Non-Profit art organizations and art museums whenever possible. Please tell your art friends about Art-Collecting.com and mention this guide in Social Media. Come back soon.

---

Home | Art Gallery Guides | Museums & Art Centers | Art Appraisals | Art Fairs
Collecting Information | Types of Collecting | Art News | Advertising | How to be Listed

---

Terms of Use | Privacy Policy | Contact
Copyright 2021 by Art-Collecting.com All Rights Reserved