PENNSYLVANIA GALLERIES
Pennsylvania art galleries and gallery guide, featuring fine art galleries, artists, art consultants, and other art services located in Pennsylvania. The art galleries feature contemporary art as well as traditional fine art, paintings, prints, sculpture, fine art photography, and other types of visual art. If you're interested in collecting art or just viewing art while in Pennsylvania, these are some of the art galleries and art resources that you should know.

With the United States starting to get back to normal we want you to know that Art-Collecting.com will continue to provide community art guides as we have for the past 23 years. We do this because galleries, museums, non-profit art organizations, and artists are important. We urge you to support them whenever possible. Be sure to call or check websites any art venues before attempting to visit them and get vaccinated. If you would like to be listed or featured in one of our guides please see "About Us" section in top navigation.

Art-Collecting.com provides the most comprehensive and easiest to use gallery guides on the Internet. Our guides were created to help you easily discover art in various art communities whether you are visiting them, planning a visit, or living in them. Click on Art Gallery Guides in the top navigation and you'll find art guides for every state and thirty-seven major art cities. Each guide is divided into sections and organized in geographic locations. Links take you directly to the listed art businesses where you can quickly see what showing and going on.

---

Pennsylvania Gallery Guide
Pittsburgh Art Galleries
Borelli-Edwards Art Gallery
Concept Art Gallery
Four Winds Gallery
Studio/GalleriE CHIZ
James Gallery
Jerry W. Horn Gallery

Pittsburgh Cultural Trust Galleries
707 Penn Gallery
937 Gallery
Future Tenant
Wood Street Galleries

Art Organizations & Other Art Sites
The Brew House Association (BHA)
Brew House Artist Lofts
Carnegie Museum of Art
Children's Museum of Pittsburgh
Contemporary Craft
The Frick Pittsburgh
Greater Pittsburgh Arts Council
Mattress Factory
Pittsburgh Center for Arts & Media
Silver Eye Center for Photography
The Warhol Museum

New Hope Art Galleries
Amano Galleries
Topeo Gallery

West Chester Art Galleries
The 5 Senses
Chester County Art Association

Other Art Galleries in Pennsylvania





Leonard Nelson Gallery
Devoted exclusively to the work of major Color Field painter Leonard Nelson (1912-1993) from the 1940s to the 1990s. Come explore Nelson's journey from Abstract Expressionism to Color Field. Offering an array of Nelson paintings as well as a wide selection of prints and drawings. Hours: Tuesday-Thursday 10am to 6pm, Friday 10am to 6pm, Saturday 10 am to 5pm. Location: 932 West Lancaster Avenue, Bryn Mawrr, PA 19010, telephone: 610-291-8455, email: rbrentbyrne@yahoo.com, website: www.leonardnelson.com/


Artfully Elegant (Bethlehem)
ArtJaz Gallery (Glenside)
Bedford Fine Art Gallery (Bedford)
Bethlehem House Gallery (Bethlehem)
Carlisle Art & Frame (Carlisle)
Chadds Ford Gallery (Chadds Ford)
Creative York Gallery (York)
Dutchland Galleries (Intercourse)
Gratz Gallery & Conservation Studio (Doylestown)
I Photo Central (Chalfont)
Lancaster Galleries (Lancaster)
Paul Cava Fine Art (Bala Cynwyd)
Stonewall Gallery (Cambridge Springs)
Wentworth Gallery (King of Prussia)
Wessel + O'Connor Fine Art (Lahaska)

Other Art Organizations & Art Sites
Allentown Art Museum (Allentown)
Baum School of Art - Rodale Family Galleries (Allentown)
Brandywine River Museum (Chadds Ford)
Center for Creative Works (Wynnewood)
The Demuth Museum (Lancaster)
Erie Art Museum (Erie)
Glencairn Museum (Bryn Athyn)
GoggleWorks Center for the Arts (Reading)
Merrick Art Gallery (New Brighton)
Michener Art Museum (Doylestown)
Reading Public Museum (Reading)
Southern Alleghenies Museum of Art (Altoona & Ligonier)
Susquehanna Art Museum (Harrisburg)
Westmoreland Museum of American Art (Greenburg)


---

Artist Websites





Eric Armusik - Figurative Paintings
Eric Armusik, (b. 1973) is a classical figurative painter whose art reflects the spirit and passionate storytelling of the old masters. Unlike many of his contemporaries, his inspiration does not lie in academia, but rather his childhood. As a young man, he found a wealth of inspiration in the vivid paintings he saw in Gothic cathedrals in his hometown. The masterful compositions, elaborate narratives, and powerful emotion heavily influenced the direction of his work. As a self-professed unapologetic romantic, his work thrives on beauty, love, and stories of passion and sacrifice. Location: Hamburg, PA, telephone: 484-860-2403, email: ericarmusik@gmail.com, website: https://ericarmusik.com/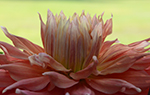 Marc Kittner - Photography
Marc focuses on things that most people overlook, getting so close to a flower, for instance, that he is virtually inside it. Children take a flower and hold it 6 inches from their noses, inspecting it closely and intensely as they discover the worlds that exist within the contours and landscape of the flower. His art invites viewers to experience the intimate wonders of nature on a grand scale. Marc's portfolio is loosely divided into Orchids, Abstracts and Other Botanicals. Located in Philadelphia. His cell number is 206-940-0738; and his website is https://www.kittnerphotography.com/






Michael Lotenero - Paintings
Michael has been working as a painter and designer for over 20 years. His work has been exhibited in varios galleries and museums throughout the country including The Carnegie Museum of Art, The Austin Museum of Digital Art, The Westmoreland Museum of Art, UICA/Michigan, and The Mattress Factory. Some recent projects include artwork in W Hotels and the Mandarin Oriental Atlanta, the main lobby interior collections for Bakery Living and Bakery Living Blue, The Hardy House at Nemacolin Woodlands, large scale works for The PPG Paints Arena and commissioned work for The New York Pro Surf Competition and The Quiksilver Pro France Location: Pittsburgh, PA, telephone: 412-417-6022, email: michael@lotenero.com, website: http://www.lotenero.com/






Kathleen McSherry - Paintings
Born in Brooklyn, raised in Queens, NY. A graduate of the School of Visual Arts in NYC, Kathleen McSherry has had a long career in advertising and marketing in New York, Pennsylvania and New Jersey. "I spent my entire time in advertising working collaboratively. Now is my time to step out of the chorus and go solo. This art is mine, my own personal statement. You like it, great. You don't, that's fine too. I am not out to please everyone. I am following my passion." Location: Bucks County, PA, telephone: email: kamcsherry@verizon.net, website: https://www.mcsherryart.com/


Marc Kittner - Photography
Wilbur M. Reeling - Paintings



Art Consultants, Art Advisors and Private Dealers
Michael Berger Gallery
MkM Fine Art, Inc.
Seraphin Gallery (Jenkintown)



Art Services: Appraisers, Framing and Other Services
Artist Sales & Marketing
Gratz Gallery & Conservation Studio (Doylestown)






Zatista Contemporary and Fine Art
Is the leading destination to buy original art online, giving you unrivalled access to exclusive collections from all over the world. With over 4000 highly curated works from the most talented emerging and established artists, Zatista provides access to the types of works previously only available to seasoned collectors. Buying online with Zatista is easy with their complimentary art consultation, certificates of authenticity and a buyer guarantee that allows you to try art in your home with free returns (as well as free shipping within the US for all purchases). Their platform makes it fun to discover art you love, with an experience so unique it's like you are right there in front of it. Browse the collections



PHILADELPHIA GALLERY GUIDE

PENNSYLVANIA ART MUSEUMS AND ART CENTERS

ART GALLERY GUIDES FOR OTHER LOCATIONS
Gallery guides for every state and thirty seven major art cities.


---

About Art-Collecting.com

Art-Collecting.com is an online resource for all art enthusiasts. Art collectors, art travelers and artists will find our comprehensive online Gallery Guides and Museum Guides to be very useful. We feature guides for thirty-seven major art destinations as well as every state. Be sure to look at our Art Fairs Guide and our guides to Miami Art Week and New York Art Fairs and Los Angeles Art Fairs which are up online year around.

If you're looking for Art Appraisers, Art Advisors & Consultants, Art Auctions or other Art Services we're a good source. Our Artist Guides is where you find links directly to artist websites. Our Painters and Photographers guides are very popular. You'll discover new artists and that you can buy directly from or be referred to galleries representing their art.

Thanks for stopping by Art-Collecting.com.
Visit our website often and be sure to explore around.
https://art-collecting.com


---

Home | Art Gallery Guides | Museums & Art Centers | Art Appraisals | Art Fairs

Collecting Information | Types of Collecting | Art News | Advertising | How to be Listed

---

Terms of Use | Privacy Policy | Contact

Copyright 2022 by Art-Collecting.com All Rights Reserved