MIAMI ART GALLERIES
Guide to art galleries located in in Miami, Florida. These art galleries feature contemporary art as well as traditional fine art, glass art, paintings, sculpture, fine art photography, prints and other types of visual art. Several of the Miami galleries specialize in Latin American art. If you're at all interested in collecting art or just viewing art in Miami, Florida, these are the art galleries that you should visit.

With the United States starting to get back to normal we want you to know that Art-Collecting.com will continue to provide community art guides as we have for the past 23 years. We do this because galleries, museums, non-profit art organizations, and artists are important. We urge you to support them whenever possible. Be sure to call or check websites any art venues before attempting to visit them and get vaccinated. If you would like to be listed or featured in one of our guides please see "About Us" in top navigation.

Art-Collecting.com provides the most comprehensive and easiest to use gallery guides on the Internet. Our guides were created to help you easily discover art in various art communities whether you are visiting them, planning a visit, or living in them. Click on Art Gallery Guides in the top navigation and you'll find art guides for every state and thirty-seven major art cities. Each guide is divided into sections and organized in geographic locations. Links take you directly to the listed art businesses where you can quickly see what showing and going on.

In Wynwood every second Saturday is extra special. Thousands of visitors looking for culture, food and fun crowd the streets to enjoy a night out and all the Miami art scene has to offer during Art Walk. Starting at 6:00pm and extending throughout the night, this iconic monthly art event features openings at art galleries, restaurants and retail businesses. For serious gallery viewing try the Thursday before, when many galleries are open late.


MIAMI GALLERIES
Allapattah | Design District | Downtown / Brickell | Little River / Little Haiti
Little Havana | Wynwood | Other Miami Art Galleries

MIAMI AREA ART GALLERIES
Coconut Grove | Coral Gables | Miami Beach

MIAMI & MIAMI BEACH ART FAIR GUIDE
Complete listing with important art fairs details.

MIAMI ART WEEK EVENTS
ART MUSEUMS, PRIVATE COLLECTIONS & ART ORGANIZATIONS ETC.
Interesting exhibitions and events that are going on during the week.

---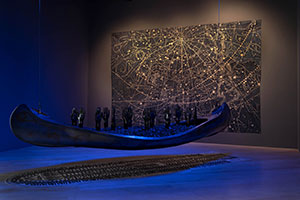 Institute of Contemporary Art, Miami - ICA Miami
4040 NE 2nd Avenue, Miami, FL 33137 (Design District), 305-901-5272

Featured exhibtion is Betye Saar: Serious Moonlight, October 28 - April 17, 2022.
Admission to the Institute of Contemporary Art, Miami is free of charge. Advance tickets are highly recommended for guaranteed entry. Guests who arrive without tickets may be unable to enter based on building capacity. Entry and Covid Protocols. Located in the Miami Design District and next to the de la Cruz Collection, you'll see amazing art on this block.


---
MIAMI GALLERY GUIDE

ALLAPATTAH GALLERIES
Mindy Solomon Gallery
Art Organizations & Other Art Spaces
Edge Zones
Rubell Family Collection



DESIGN DISTRICT ART GALLERIES



DOWNTOWN ART GALLERIES / BRICKELL
Avant Gallery
Fredric Snitzer Gallery
Nina Torres Fine Art
Zenith Art & Fashion
Art Organizations & Other Art Spaces
Museum of Art + Design at Miami Dade College
Pérez Art Museum Miami
VitrinaLab Foundation



LITTLE RIVER / LITTLE HAITI ART GALLERIES





Emerson Dorsch
Emerson Dorsch is a contemporary art gallery with two complementary roles: to represent a core group of select South Florida-based artists, to host and represent excellent emerging and mid-career visiting artists. The gallery's name reflects the partnership in art and life between the husband and wife team Brook Dorsch and Tyler Emerson-Dorsch. We believe in the joys of an artful life, of experiencing art close to the source. Through all the gallery's activities, we foster art patronage and artistic community. Location: 5900 NW 2nd Ave Miami, FL 33127, telephone: 305-576-1278 website: https://emersondorsch.com/






Pan American Art Projects
Pan American Art Projects specializes in art of the Americas with the mission to build a bridge between North and South American cultures by presenting and exhibiting artists from both regions concurrently. We deal with emerging to established artists, as well as secondary market paintings, sculpture, and works on paper. Location: 274 NE 67th Street, Miami, FL 33138 , telephone: 305-573-2400, website: https://panamericanart.com/


Bill Brady Gallery
Diana Lowenstein Gallery
Dot Fiftyone Gallery
Irazoqui Art Gallery
Laundromat Art Space
Nina Johnson
N'Namdi Contemporary
Piero Atchugarry Gallery
Primary.
Art Organizations & Other Art Spaces
Dimensions Variable
Diaspora Vibe Cultural Arts Incubator
Fountainhead Studios
Little Haiti Cultural Complex
Yo Space



LITTLE HAVANA ART GALLERIES
Agustin Gainza Art & Tavern
La Galeria Fine Art
Latin Art Core
Art Organizations & Other Art Spaces
Viernes Culturales (Cultural Fridays)



WYNWOOD ART GALLERIES
Art Fusion Galleries
Ascaso Gallery
Espace Expression
Gary Nader Art Centre
Oliver Cole Gallery
Sammer Gallery LLC
Spinello Projects
Tresart
Waltman Ortega Fine Art
WYN 317 Gallery
Art Organizations & Other Art Spaces
Bakehouse Art Complex
Center for Visual Communication
Cisneros Fontanals Art Foundation
The Margulies Collection at the Warehouse



OTHER MIAMI ART GALLERIES





Blink Group
Blink Group is a contemporary art gallery founded by Elizabeth Reyes in 2012. We offer extensive experience in art consulting, acquisition advice, sourcing of artists, art collection building, and curated art exhibitions. Blink Group represents both established and emerging international artists who create contemporary art which can include: painting, sculpture, installation, photography, video, and new media. We participate throughout the year in international art fairs to introduce our artists to a global audience. Location: Miami, telephone: 305-587-4744, website: http://www.blinkgroup.net/


Alfa Gallery (North Bay Village)
Durban Segnini Gallery
LnS Gallery
Art Organizations & Other Art Spaces
Frost Art Museum
Museum of Contemporary Art, North Miami
Cuban American Phototheque Foundation
Vizcaya Museum & Gardens
National YoungArts Foundation


---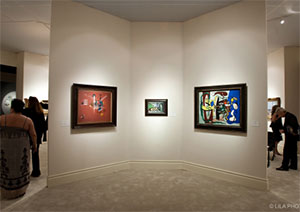 PALM BEACH INTERNATIONAL FINE ART FAIR - February 3 - 7, 2022

Palm Beach International Fine Art Fair, PBIFAF returns for the 26th season to Florida's Gold Coast - the state's Culture Capital. Spanning centuries of art, from antiquity, modern to contemporary, the fair continues its commitment to bringing today's most collectible paintings and fine art to Palm Beaches each winter and the meeting place for collectors and the world's finest art dealers. Location: Palm Beach Convention Center 650 Okeechobee Blvd, West Palm Beach, FL 33401. Self-Parking and Valet available, PBCC parking lot access is from Florida Ave. All facilities are Handicap Accessible. A full schedule of lectures, tours and events is available on the PBIFAF website: https://nextlevelfairs.com/.

---

MIAMI BEACH ART GALLELRIES
Upsilon Gallery Miami
Art Organizations & Other Art Spaces
The Bass Museum of Art
Oolite Arts
Wolfsonian Florida International University



COCONUT GROVE ART GALLERIES
GroveHouse Artist
Midori Gallery



CORAL GABLES ART GALLERIES
The Americas Collection
ArtSpace Virginia Miller Galleries
Cernuda Arte
Jorge M. Sori Fine Art
Art Organizations & Other Art Spaces
Fairchild Tropical Botanic Garden
Lowe Art Museum


---

ARTIST WEBSITES





Joseph C. Filer - Photography
I am a Florida based fine art landscape photographer that has traveled throughout the United States and to other countries to create beautiful and inviting landscape photography artwork for your home or office. These photographs offer an opportunity for you to "Bring Home The Experience" to relive or even imagine being there. I would be pleased for you to review what I have to offer on my website. Location: Miami, telephone: 305-609-5631, website: https://www.josephfiler.com/






Monokrush - Photography
Among the greatest artistic influences in my work are abstraction and the concepts of time, memory, and the unconscious. I tend to embrace the minimal aspects of a subject while attempting to draw a strong reaction from the viewer. Photographic images (primarily, but not exclusively, black and white), are the best medium for me to do this, since I document, based on my shooting technique, a bare bones form of objective reality I can alter and manipulate freely, acting as a bridge to the interior life. Also, I combine many of my images with mixed media elements for a broader expressive range. Location: Miami, telephone: 305-332-2848, website: https://www.monokrush.art/


Keith Knight - Photography



ART CONSULTANTS, ART ADVISORS, AND PRIVATE DEALERS
Adamar Fine Arts
Alfa Gallery - Art Advisory
The Americas Collection (Coral Gables)
Art Code Space
Evelyn Aimis Fine Art
InterFlight Studio Gallery



ART SERVICES: APPRAISERS, FRAMING AND OTHER SERVICES

MGF Appraisals, LLC
Monica Fidel, ISA CAPP
Certified Member of the International Society of Appraisers
Insurance coverage, Insurance claims, Estate and Probate, Divorces, Charitable donations, Bankruptcy.
Furniture, fine art, antiques, collectibles, glass, silver, porcelain, residential contents.
1018 SW 43rd Avenue, Miami, FL 33134, telephone: (305) 776-6481
monica@mgfappraisals.com
https://www.mgfappraisals.com/


Tara Ana Finley, ISA, AM
Anubis Appraisal & Estate Services, Inc.
Appraisals of Antiques, Paintings, Prints, Decorations, Silver, Jewelry, Latin American Art, Collectibles, Tribal Art, and Antiquities for Insurance, Donation, Divorce and Estate and Probate Purposes. Auctions and Estate Sales of Antiques and Personal Tangibles. Art Brokerage of specific art works. Art Consultant. Credentials: 30+ years experience with Sotheby's, Christie's and Phillips, Accredited member ISA, USPAP 2006 Certified. Past Antiques Roadshow Appraiser. 3500 Ponce de Leon Blvd. Suite 2, Coral Gables, FL 33134, telephone: (305) 446-1820
tarafinley@anubisappraisal.com


AA Fine Art (Appraisals & Collection Management)
E. Linda Poras, Fine Arts Appraiser
FAAM - Fine Art Auctions Miami
Susana Falconi Art Inc. (Art Restoration)
MGF Appraisals, LLC
Penelope Dixon & Associates
United Appraisal Group, Inc.






Zatista Contemporary and Fine Art
Is the leading destination to buy original art online, giving you unrivalled access to exclusive collections from all over the world. With over 4000 highly curated works from the most talented emerging and established artists, Zatista provides access to the types of works previously only available to seasoned collectors. Buying online with Zatista is easy with their complimentary art consultation, certificates of authenticity and a buyer guarantee that allows you to try art in your home with free returns (as well as free shipping within the US for all purchases). Their platform makes it fun to discover art you love, with an experience so unique it's like you are right there in front of it. Browse the collections



FLORIDA GALLERY GUIDE

MIAMI GALLERY GUIDE

PALM BEACH GALLERY GUIDE

MIAMI ART FAIR GUIDE

FLORIDA ART MUSEUMS AND ART CENTERS

ART GALLERY GUIDES FOR OTHER LOCATIONS
Gallery guides for every state and thirty seven major art cities.


---

About Art-Collecting.com

Art-Collecting.com is an online resource for all art enthusiasts. Art collectors, art travelers and artists will find our comprehensive online Gallery Guides and Museum Guides to be very useful. We feature guides for thirty-seven major art destinations as well as every state. Be sure to look at our Art Fairs Guide and our guides to Miami Art Week and New York Art Fairs and Los Angeles Art Fairs which are up online year around.

If you're looking for Art Appraisers, Art Advisors & Consultants, Art Auctions or other Art Services we're a good source. Our Artist Guides is where you find links directly to artist websites. Our Painters and Photographers guides are very popular. You'll discover new artists and that you can buy directly from or be referred to galleries representing their art.

Thanks for stopping by Art-Collecting.com.
Visit our website often and be sure to explore around.
https://art-collecting.com


---

Home | Art Gallery Guides | Museums & Art Centers | Art Appraisals | Art Fairs

Collecting Information | Types of Collecting | Art News | Advertising | How to be Listed

---

Terms of Use | Privacy Policy | Contact

Copyright 2022 by Art-Collecting.com All Rights Reserved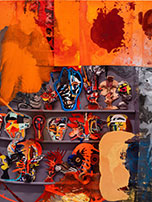 Pepe Mar
You Should Have Never
Crossed the Rio Grande
Nov 30 - January 29, 2022
David Castillo
Miami / Design District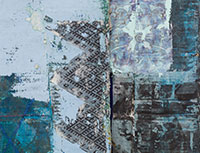 Yanira Collado
Alchemic Chants /
Reliquías Fragmentadas
Nov 28 - February 5, 2022
Emerson Dorsch
Miami / Little Haiti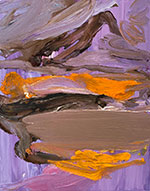 Rachel Valdes
Tierra
Through February 5, 2022
Pan American Art Projects
Special Pop Up Exhibit
Miami / Design District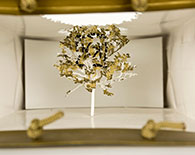 Natural Successor
Nov 28 - February 5, 2022
Including: Yuken Teruya
Piero Atchugarry Gallery
Miami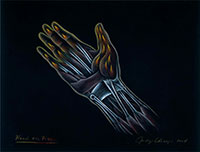 Judy Chicago
On Exhibition
Nov 30 - January 15, 2022
Nina Johnson
Miami / Little Haiti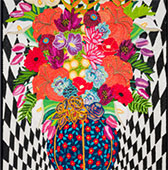 Caroline Larsen
Available from
Mindy Solomon
Miami / Allapattah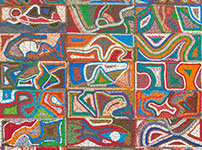 Allied with Power:
African & African Diaspora Art
from Jorge M. Pérez Collection
Through: February 6, 2022
Including: Elias Sime
Pérez Art Museum Miami
Miami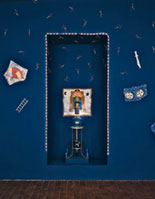 Betye Saar
Serious Moonlight
Oct 28 - April 17, 2022
ICA Miami
Miami / Design District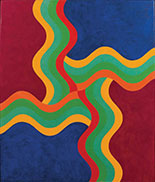 Taking Shape: Abstraction
from the Arab World
Sept 30 - January 16, 2022
Including: Mohamed Melehi
Tampa Museum of Art
Tampa, FL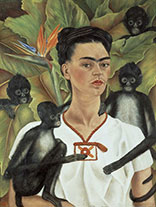 Frida Kahlo, Diego Rivera
and Mexican Modernism
from the Gelman Collection
Through February 6, 2022
Norton Museum of Art
West Palm Beach, FL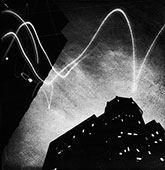 Monokrush
Think Outside The Box Art
Available from
MAC Art Galleries
Fort Lauderdale & Jupiter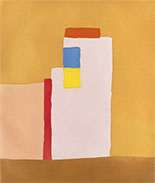 Etel Adnan
Winter 2021
Leslie Sacks Gallery
Santa Monica, CA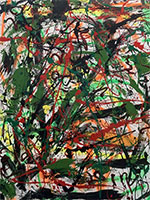 Jakob Gold
Painting, Acrylic on Canvas
Zatista.com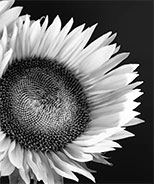 William Dey
Photograph, Archival Ink Jet
Zatista.com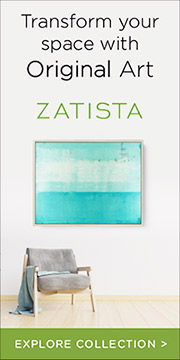 Please follow us and share site and guide with your art friends.