ART BOOKS
BOOKSTORES, PUBLISHERS and RARE BOOK DEALERS
In the world of art, collecting art books is very popular and it's somewhat affordable compared to collecting art. This is a new guide and addition to our online art collecting resources. We hope to make it useful and informative and to help you discover art books, book sellers and art book publishers you might not have been familiar with. You'll also find a few art book suggestions on the right side of the page.

With the United States starting to get back to normal we want you to know that Art-Collecting.com will continue to provide community art guides as we have for the past 24 years. We do this because galleries, museums, non-profit art organizations, and artists are important. We urge you to support them whenever possible. If you would like to be listed or featured in one of our guides please see "About Us" in top navigation.

Art-Collecting.com provides comprehensive and easy to use gallery and art guides on the Internet. Our guides were created to help you easily discover art in various art communities whether you are visiting them, planning a visit, or living in them. Click on Art Gallery Guides in the top navigation and you'll find art guides for every state and thirty-seven major art cities. Each guide is divided into sections and organized in geographic locations. Links take you directly to the listed art businesses where you can quickly see what showing and going on.

---

ART BOOKSTORES






Alan Wofsy Fine Arts LLC
We are a scholarly gallery for the connoisseur of art (mainly graphics), artist books, art reference books, rare books and interesting ephemera (autograph letters, photos, menus, historical documents, posters, maps). We publish and distribute the standard oeuvre catalogues on many old master and modern artists, which are cited in Sotheby's and Christie's sales, notably the 28 volume Picasso Project (http://www.picassoproject.com). Visit our website where you can search our inventory of 50,000 art and antiquarian works. Located in the heart of San Francisco at 1109 Geary at Van Ness. Telephone:(415) 292-6500.


Ampersand: Gallery & Fine Books
Established in 2008, Ampersand presents exhibitions of contemporary artworks and sells books. Committed to cultural preservation and the promotion of work by emerging artists, the gallery serves as a platform for dialogue between contemporary artworks and the printed matter that informs, inspires and in some cases serves as raw material in the creative process. Location: 2916 NE Alberta Street, Suite B, Portland, OR 97211. Open Wednesday - Sunday, closed Monday and Tuesday.


Arcana: Books on the Arts
Located in Culver City, California, it has been around since 1984. They specialize in new, rare and out of print books, catalogues, and ephemera on 20th + 21st Century Photography, Art, Design, Architecture, Fashion, Cinema, and Music. It's a great place to find art books in one of LA's main art districts. Location: 8675 Washington Boulevard, Culver City, CA 90232. Open Tuesday through Sunday.


Elliot Bay Book Company
Founded in 1973 by Walter Carr. This is an independently owned bookstore, and the best book store in Seattle since it opened. Located in the heart of Seattle's Capitol Hill neighborhood, The Elliott Bay Book Company is a full service bookstore, home to over 150,000 titles, set on cedar shelves in a multi-level, inviting unique atmosphere. Location: 1521 Tenth Avenue, Seattle, WA 98122. Open daily.


Hennessey + Ingalls - Art & Architecture Bookstore
Founded in 1963, Hennessey + Ingalls has grown to fill a unique niche in American retailing. They are the largest art, architecture and design bookstore in the western United States, and probably the largest retail operation in the country dealing just with books on the visual arts. Founded by Reginald Hennessey as an outlet for rare and out-of-print architecture books and is still family-owned and managed. Location: 300 S. Santa Fe Avenue Suite M, Los Angeles, CA 90013. Open daily.


Moe's Books
Since its inception back in the heyday of the Beatnik era, by Moe Moskowitz and his wife. Moe's Books is a great bookstore, and it has achieved the rarified status of a beloved landmark institution as well. Situated near the University of California Berkeley campus, Moe's has managed to mirror the often turbulent and triumphant times that have come to epitomize all that is exciting and unique about Berkeley. Hundreds of used and out-of-print books arrive daily. Location: 2476 Telegraph Avenue, Berkeley, CA 94704. Open daily.


Powell's Books
Is an independent bookseller serving Portland, Oregon, since 1971. They employ over 530 people across five Portland-area stores and Powells.com, with a book inventory exceeding two million volumes. They claim to be the largest used and new bookstore in the world. They also have THE RARE BOOK ROOM home to several thousand of the most valuable - and beautiful - books, including an extensive library of reference works about antiquarian books. Flagship Location: 1005 W Burnside Street, Portland, OR 97209. Open daily.


Printed Matter
Located in New York in the Chelsea Art District. Founded in 1976, Printed Matter, Inc. is the world's leading non-profit organization dedicated to the dissemination, understanding and appreciation of artists' books and related publications. They are non-profit organiazation and have regular events and exhibition. Location: 231 11th Avenue, New york, NY 1001, and they are open daily.


TASCHEN
One of the major art book publisher known for its visually stunning books on art, anthropology and aphrodisiac. With book stores located in major art cities around the world. In the United States you'll find their bookstores in Berverly Hills, Hollywood at The Fairmers Market and in Miami.

---
ART BOOK PUBLISHERS
---

ONLINE BOOK SELLERS AND RESOURCES


Antiquarian Booksellers' Association of America
The Antiquarian Booksellers' Association of America was founded in 1949 to promote interest in rare and antiquarian books and book collecting. They strive to maintain the highest standards in the trade. All members agree to abide by the ABAA's Code of Ethics. While our members sell, buy, and appraise books and printed matter.


ARTBOOK &
Founded by the same team that runs D.A.P., the world's foremost distributor of books and exhibition catalogs on the arts. They have partner with a number of cultural institutions and businesses to create some terrific bookstores. They include: Artbook @ MoMA PS1 in New York, ARTBOOK @ Walker in Minneapolis, ARTBOOK @ Hauser & Wirth in Los Angeles. They also provide bookshops at several major art fairs.


AbeBooks
An online marketplace for books, fine art and collectibles where you can discover and buy the things you love. Trusted independent sellers from around the world offer for sale millions of new, used and rare books, as well as art and collectibles through the AbeBooks websites. AbeBooks can help you fill your shelves with affordable books, discover long-lost title, or locate an out-of-print or collectible book that's become hard to find.


Biblio.com
This company was created for the love of books, and a desire to give local bookstores global reach. We understand the feeling of discovering a literary treasure because we've shared in the quest. Biblio is dedicated to helping you find the book or bookseller you seek. They strive to maintain the balance between give and take. In 2005 they founded the non-profit organization, Biblio Charitable Works, Inc., also known as BiblioWorks.


Rare Art Books
This site is part of Art Encyclopedia an amazing online art resource. Their section on rare art books features extensive articles and reference materials related to antiquarian books, types of art, art movements, publishers of art books, and much more.


Amazon.com - Large selection of Art and Photography books

BARNES & NOBLE - Large selection of Art, Architecture & Photography

---



Data Base of Art Auction Prices and Artist Information
Are you interested in researching an artist or looking for current auction prices?
Mutual Art is a great place to start. They also offer the lowest prices for online appraisals.
They are a well respected source of art information online.

Thanks for visiting Art-Collecting.com.

We're always working to improve our online gallery guides. If you know of galleries, important art events or art businesses that should be included, please let us know. Also, we suggest that you support local art galleries, Non-Profit art organizations and art museums whenever possible. Please tell your art friends about Art-Collecting.com and mention this guide in Social Media. Come back soon.

---

Home | Art Gallery Guides | Museums & Art Centers | Art Appraisals | Art Fairs

Collecting Information | Types of Collecting | Art News | Advertising | How to be Listed

---

Terms of Use | Privacy Policy | Contact

Copyright 2023 by Art-Collecting.com All Rights Reserved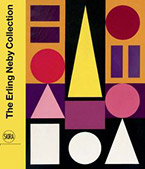 The Erling Neby Collection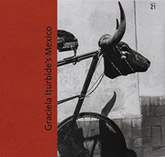 Graciela Iturbide's Mexico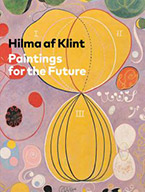 Hilma af Klint:
Paintings for the Future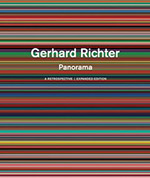 Gerhard Richter: Panorama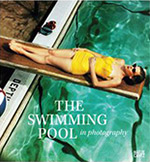 The Swimming Pool in Photography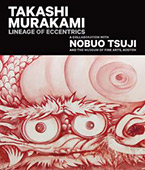 Takashi Murakami:
Lineage of Eccentrics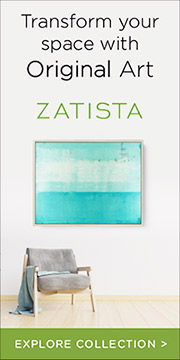 Please follow us and share site and guide with your art friends.