COLLECTING
NATIVE AMERICAN ART
Welcome to our online resource about collecting Native American art and Edward S. Curtis photographs. You'll find a few galleries that specialize in Native American art and Indian Art. They are your primary sources because they are usually experts and places to get your started in furthing you art education about Native American Art. You'll also find additional resources, information and links related to collecting Native American art and Edward Curtis photographs. If you have ideas to improve this guide or links to suggest please contact us.


Galleries | Artists | Shows & Events | Articles | Museums | Books | Magazines | Resources

---

GALLERIES SPECIALIZING IN NATIVE AMERICAN ART






Savvy Collector Art Brokerage
SavvyCollector.com, although specializing in Native American art, offers a variety of art for sale. All of our art is examined for condition and researched by veteran art appraiser Corinne Cain, who has over thirty years of experience in the industry. We take the guesswork out of buying art, by uniquely showing a standard gallery price, compared to our own unique savvy price, ensuring you get the best price every time. Online shopping cart and gift registry options available. Our phone is (602) 906-1633 or toll free at (877) 906-1633. We are available by appointment at the physical address 326 West Harmont Drive Phoenix, AZ 85021, https://savvycollector.com/


All My Relations Gallery - Minneapolis, MN
Arctic Raven Gallery - Friday Harbor, WA
Blue Rain Gallery - Taos, NM
David Cook Galleries - Denver, CO
Eagle Dancer Gallery - League City, TX
Faust Gallery - Scottsdale, AZ & Santa Fe, NM
Four Winds Gallery - Pittsburgh, PA
Home & Away Gallery - Kennebunkport, ME
Indian Traders - Gilbert, AZ
King Galleries - Scottsdale, AZ
The Legacy Ltd. - Seattle, WA
Len Wood's Indian Territory Gallery - Aliso Viejo, CA
Mark Sublette - Medicine Man Gallery - Tucson, AZ
Old Main Gallery - Bozeman, MT
Penfield Gallery of Indian Arts - Albuquerque, NM
Prairie Edge Trading Co. & Galleries - Rapid City, SD
Quintana Galleries - Portland, OR
Sewell's Indian Arts - Scottsdale, AZ
Stonington Gallery - Seattle, WA
Two Grey Hills Indian Arts - Jackson, WY
Wright's Indian Art - Albuquerque, NM


GALLERIES SPECIALIZING IN EDWARD S. CURTIS
Christopher Cardozo Fine Art - St. Paul, MN
Edward S. Curtis Gallery - McCloud, CA
The Rainbow Man - Santa Fe



NATIVE AMERICAN ARTISTS
Preston Singletary
Kevin Red Star
Theodore Trusty, Jr.



NATIVE AMERICAN ART SHOWS AND EVENTS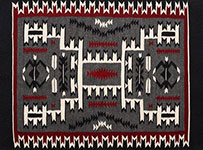 Fine Jewelry, Watches
and Native American Art
March 24, 2021
Including: Navajo Rugs
Revere Auctions
St. Paul, MN


The Whitehawk Shows
Have been a Santa Fe tradition for over 30 years. Called "the granddaddy of them all" by Maine Antique Digests Alice Kaufman, these amazing shows offer something for everyone. The show boasts over 150 dealers and features merchandise not seen anywhere else. Telephone: 505-988-9544
Antique Indian and Ethnographic Art Show - Santa Fe
August 13 - 16, 2021



ARTICLES ABOUT COLLECTING NATIVE AMERICAN ART
Buying Native American Arts & Crafts (NM Office of Attorney General)
The Indian Arts and Crafts Act of 1990 (Department of the Interior)
Safely Collecting Indian Artifacts (from Antiques Roadshow)
Indian Arts and Crafts Board Articles (U.S. Department of Interior)



MUSEUMS SPECIALIZING IN NATIVE AMERICAN ART
Abbe Museum - Bar Harbor, ME
Agua Caliente Cultural Museum - Palm Springs, CA
Akta Lakota Museum & Cultural Center - Chamberlain, SD
Burke Museum - Seattle, WA
Crazy Horse Memorial - Crazy Horse, SD
Eiteljorg Museum of American Indians and Western Art - Indianapolis, IN
Five Civilized Tribes Museum - Muskogee, OK
Gilcrease Museum - Tulsa, OK
Heard Museum - Phoenix, AZ
Indian Pueblo Cultural Center - Albuquerque, NM
IAIA Museum of Contemporary Native Arts - Santa Fe, NM
Jacobson House Native Art Center - Norman, OK
Koshare Museum & Dancers - La Junta, CO
Mid-American All-Indian Center - Wichita, KS
Millicent Rogers Museum - Taos, NM
Museum of the Cherokee Indian - Cherokee, NC
Museum of Indian Arts & Culture - Santa Fe, NM
Mitchell Museum of the American Indian - Kendal College, Evanston, IL
Mt. Kearsarge Indian Museum - Warner, NH
National Museum of the American Indian, New York & Washington, DC
Red Earth Museum - Oklahoma City, OK
Sherman Indian Museum - Riverside, CA
The Sioux Indian Museum - Rapid City, SD
Historic Southwest Museum Mt. Washington Campus - Los Angeles, CA
Wheelwright Museum of the American Indian - Santa Fe, NM
Yakama Nation Museum - Toppenish, WA



BOOKS ABOUT NATIVE AMERICAN ART
For the most recent books check with a local bookstores or one of the ART BOOKSTORES around the country. POWELL'S BOOKS in Portland, OR is a very good source for new and used art books. Your local library can also be used as a resource for research and discovering art books.

BOOKS ON EDWARD S. CURTIS AND WESTERN ART
Same as above, should be easy to find.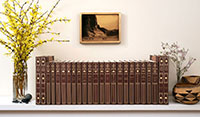 THE NORTH AMERICAN INDIAN - The complete reference limited edition
A re-creation of the Edward Curtis original masterpiece. This is a complete reference edition finished in hardcover and printed on archival, acid-free Finch Opaque paper. Includes: Twenty text volumes, Twenty portfolios presented In 4 volumes, 2,234 photographic prints, 5,023 pages of text, and over 2.5 million words. This is a very high quality reproduction of the original Curtis publication.



ART MAGAZINES
Native American Art
Southwest Art
Art In America
ARTnews
Art & Antiques



ONLINE NATIVE AMERICAN ART RESOURCES
The Library of Congress - Edward S. Curtis Collection
Santa Fe Indian Market
Source Directory of Arts and Crafts Businesses
Western Graphics Workshop, Inc.
WWW Virtual Library - American Indians
WWW Virtual Library - Native American Museum Resources


We need your help in making this resource better and more useful to collectors of Native American Art. How about contributing an article about collecting or some interesting information about the art form. We could use your subject specific expertise and we're open to ideas on how to make this page more useful to visitors. If you're interested in volunteering some time please contact us.

---


Art-Collecting.com is an online resource for all art enthusiasts. Art collectors, art travelers and artists will find our comprehensive online Gallery Guides and Museum Guides to be very useful. We feature guides for thirty-seven major art destinations as well as every state. Be sure to look at our Art Fairs Guide and our guides to Miami Art Week and New York Art Fairs which are up online year around.

When exploring around our site you'll find informative articles and guides for specific types of art like Latin American Art, Fine Art Photography and Native American Art. If you're looking for Art Appraisers, Art Advisors & Consultants, Art Auctions or other Art Services we're a good source.

Don't forget to visit our Artist Guides where you'll find links directly to artist websites. Our Painters and Photographers pages are very popular. The guides are very helpful when looking to discover new artists or if you prefer buying art directly from artists.

Here at Art-Collecting.com, we love art as much as you do and are always trying to improve our guides. If you have suggestions or notice listings that should be changed let us know. You can also help by mentioning us to your art friends and to galleries that you visit. Feel free to mention us and post links on your Social Media.

Thanks for stopping by Art-Collecting.com.
Visit our website often and be sure to explore around.
https://art-collecting.com


---

Home | Art Gallery Guides | Museums & Art Centers | Art Appraisals | Art Fairs

Collecting Information | Types of Collecting | Art News | Advertising | How to be Listed

---

Terms of Use | Privacy Policy | Contact

Copyright 2021 by Art-Collecting.com All Rights Reserved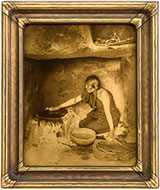 The Christopher Cardozo
Edward S. Curtis Collection
June 26, 2021
Santa Fe Art Auction
Santa Fe, NM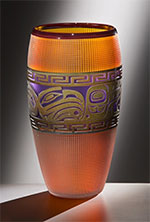 Preston Singletary:
Available from
Blue Rain Gallery
Santa Fe, NM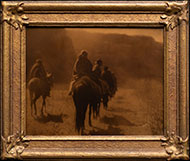 Edward S. Curtis
The Vanishing Race
Zaplin Lampert Gallery
Santa Fe, NM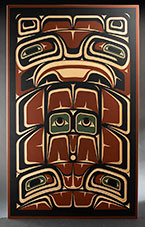 Dennis Allen
Sea Bear Panel
Stonington Gallery
Seattle, WA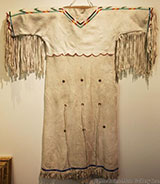 Crow Beaded Dress
Available from
Mark Sublett
Tucson, AZ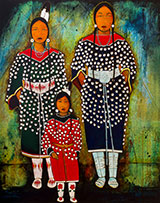 Kevin Red Star
Available from
Old Main Gallery
Bozeman, MT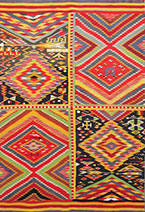 Navajo Weaving
Late 19th Century
David Cook Galleries
Denver, CO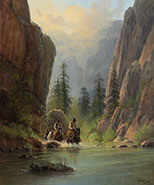 The 2021
Coeur d'Alene Art Auction
July 31, 2021
Including: G. Harvey
Coeur d'Alene Art Auction
Reno, NV


Please follow us and share site and guide with your art friends.