FLORIDA ART GALLERIES
Gallery guide to art galleries located in in the state of Florida. The galleries featured here offer a variety artworks ranging from the traditional art to the most contemporary art, you'll find paintings, prints, fine art photography, glass art, sculpture and other types of visual art. If you have an interest in purchasing or collecting art, or perhaps you just enjoy visiting galleries, these are some of the Florida art galleries that you should visit.

The reopening of the United States is underway, and we want you to know that Art-Collecting.com will continue to provide your community with art guides as we have for the past 22 years. We do this because galleries, museums, non-profit art organizations, and artists are important. We urge you to support them whenever possible. COVID-19 is still a dangerous threat, so practice safe distancing, wash your hands and take other protective measures so that we can continue to open our country safely.

We sincerely hope that you, your family and friends will stay healthy during this time. Please take care of yourself, and think about how you might be inspired to help others. Be sure to call any art venues before attempting to visit them.

Art-Collecting.com provides the most comprehensive and easiest to use gallery guides on the Internet. Our guides were created to help you easily discover art in various art communities whether you are visiting them, planning a visit, or living in them. Click on Art Gallery Guides in the top navigation and you'll find art guides for every state and thirty-seven major art cities. Each guide is divided into sections and organized in geographic locations. Links take you directly to the listed art businesses where you can quickly see what showing and going on.


Boca Raton | Coral Gables | Daytona Beach | Fort Lauderdale | Fort Myers | Jacksonville | Key West | Melbourne | Miami | Naples | Palm Beach | Sarasota | St. Augustine | St. Petersburg | Tallahassee | Tampa | Vero Beach | Winter Park | Other Galleries in Florida

---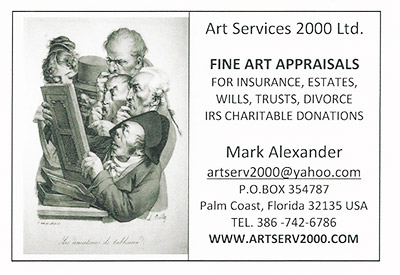 ---
Florida Gallery Guide

Boca Raton Art Galleries
Kevin McPherrin Gallery
Rosenbaum Contemporary
Stewart Fine Art
VERTU FINE ART
Wentworth Gallery
Art Organizations & Other Art Spaces
Boca Raton Historical Society & Museum
Boca Raton Museum of Art


Coral Gables Art Galleries
The Americas Collection
Cernuda Arte
Durban Segnini Gallery
Virginia Miller Galleries
Art Organizations & Other Art Spaces
Fairchild Tropical Botanic Garden


Daytona Beach Art Galleries
Aberrant Art Gallery
Gallery 500
Art Organizations & Other Art Spaces
Museum of Arts and Sciences
Southeast Museum of Photography

---

Fort Lauderdale Art Galleries
Bellagio International Gallery
Mac Art Galleries
National Geographic Fine Art Galleries
New River Fine Art
Pocock Fine Art
Wentworth Gallery
Art Organizations & Other Art Spaces
NSU Art Museum (Nova Southeastern University)


Fort Myers Art Galleries
Arts for Act Gallery
HOWL Gallery
Space 39
Art Organizations & Other Art Spaces
Alliance for the Arts
Sidney & Berne Davis Art Center


Jacksonville Art Galleries
Avondale Artworks
Vaughn Cochran Fine Art
Art Organizations & Other Art Spaces
The Art Center Cooperative, Inc.
Cummer Museum of Art & Gardens
Museum of Contemporary Art Jacksonville
Riverside Arts Market


Key West Art Galleries
Alan S. Maltz Gallery
Archeo Gallery
Cocco and Salem Gallery
Gingerbread Square Gallery
Haitian Art Company
Hands On Key West
Harrison Gallery
James Coleman Gallery
Key West Fine Art Photography & Printing
Key West Gallery
Key West Pottery
Peter Lik Gallery
Wyland Galleries
Art Organizations & Other Art Spaces
Florida Keys Council of the Arts
The Studios of Key West


Melbourne Art Galleries
Derek Gores
Eau Gallery
Fifth Avenue Art Gallery
Art Organizations & Other Art Spaces
Foosaner Art Museum


Miami Art Galleries


Naples Art Galleries
Adams Galleries
Aldo Castillo Gallery
Artana
East West Fine Art
Emily James Art
The Englishman Fine Art
Eydel Fine Arts
Gardner Colby Gallery
Gallery One
Gallery 206
Gallery Vibe
Harmon-Meek Gallery
HW Gallery
KAJ Gallery
Native Visions Galleries
Quidley & Company Fine Art
Shaw Gallery
Sheldon Fine Art
Art Organizations & Other Art Spaces
The Baker Museum
Naples Art Association

---

Jane's Art Center
New Smyrna Beach

Located in the historic art district of New Smyrna Beach, Jane's Art Center specializes in fine art from both nationally and internationally acclaimed and upcoming artists. The gallery displays both a permanent collection and a rotation of temporary exhibitions every six weeks. Jane's eclectic art center celebrates a broad selection of mediums, including ceramic art and a sculpture garden. Adjacent to our gallery is Jane's Clay Studio, a complete and comprehensive ceramics center, expanding our role as art educators and securing our place as a leader in the field of ceramics. Location: 199 Downing Street New Smyrna Beach, Florida 32168, telephone: 386-402-8673, email: terry@janesartcenter.com, website: https://www.janesartcenter.com/

---

Orlando Art Galleries

Baterbys Art Auction Gallery
Our art collection features limited pieces by 20th Century Masters like Picasso, Dali, Chagall, Modigliani, Matisse and Degas among others. Artworks come with a lifetime guarantee to authenticity an unparalleled offer in the art industry. We offer specialized services such as art leasing and fine art home staging. The Quarterly Art Review and Reference guide written and published by Baterbys is an excellent guide. For detailed descriptions of services and other products, please visit www.Baterbys.com. Located in Orlando, FL, telephone: 888-682-9995


Baterbys Art Auction Gallery
Grand Bohemian Gallery
Wyland Galleries of Florida
Art Organizations & Other Art Spaces
Downtown Arts Collective
The Mennello Museum of American Art
Orlando Museum of Art


Palm Beach Art Galleries
Acquavella
Adelson Galleries
Arcature Fine Art
Ashley John Gallery
DTR Modern Galleries
Findlay Galleries
Gallery Biba
Gallery of Sculpture
Gavlak Gallery
Holden Luntz Gallery
Pace Palm Beach
Paula Cooper Gallery
Robert Fontaine Gallery
Russeck Gallery
Samuel Owen Gallery
Skarstedt
Surovek Gallery
Taglialatella Galleries
Wally Findlay Galleries
Palm Beach Gardens
Native Visions Gallery
Onessimo Fine Art
Studio E Gallery
West Palm Beach Galleries
Ashley John Gallery
The Box Gallery
Habatat Galleries
JF Gallery
Mary Woerner Fine Arts
Palm Gallery & Custom Framing
Art Organizations & Other Art Spaces
Cultural Council of Palm Beach County
Norton Museum of Art


Sarasota Art Galleries
530 Burns Gallery
Allyn Gallup Contemporary Art
Art Center Sarasota
Art Uptown Gallery
Chasen Galleries
Dabbert Gallery
Elizabeth Rice, Inc.
Madeby Gallery
Palm Avenue Fine Art
Wyland Galleries
Art Organizations & Other Art Spaces
Expressive Arts Florida
Ringling Museum of Art


St. Augustine Art Galleries
Butterfield Garage Art Gallery
Cutter & Cutter Fine Art Galleries
High Tide Gallery
James Coleman Gallery
Rembrandtz
Tripp Harrison Studio and Gallery
Art Organizations & Other Art Spaces
Lightner Museum
St. Augustine Art Association


St. Petersburg Art Galleries
ART for ART
Art Fusion Galleries
ARTicles Gallery & Custon Framing
The Clay Center of St. Petersburg
Hampson Gallery
Nuance Galleries
Red Cloud American Indian Art
Shapiro's Gallery of Contemporary American Crafts
Woodfield Fine Art Gallery
Wyland Galleries
Art Organizations & Other Art Spaces
The Clay Center of St. Petersburg
Creative Clay Cultural Arts Center
Florida CraftArt
The James Museum of Western & Wildlife Art
Morean Arts Center
Museum of Fine Arts St. Petersburg
Salvador Dali Museum


Tallahassee Art Galleries
Jan's Gallery
Signature Art Gallery
South of Soho Cooperative Gallery
Venvi Art Gallery
Art Organizations & Other Art Spaces
621 Gallery
Gadsden Arts Center & Museum (Quincy)
Museum of Fine Arts (FL State University)
Railroad Square Art District


Tampa Art Galleries
Baisden Gallery
CASS Contemporary Art Space
Clayton Galleries
Gomez Fine Art Gallery
Michael Murphy Gallery
QUAID Gallery
Art Organizations & Other Art Spaces
Contemporary Art Museum (University of South FL)
Florida Museum of Photographic Arts
Tampa Museum of Art


Vero Beach Art Galleries
Gallery 14
J.M. Stringer Gallery
The Laughing Dog Gallery
Art Organizations & Other Art Spaces
Vero Beach Museum of Art


Winter Park Art Galleries
McRae Art Studios
Art Organizations & Other Art Spaces
Albin Polasek Museum & Sculpture Gardens
Cornell Fine Arts Museum
Morse Museum of American Art


Other Florida Art Galleries
Addison Gallery (Delray Beach)
Aldo Castillo Gallery (Estero)
Arts on Douglas (New Smyrna Beach)
Avant Gallery (Aventura)
Chisholm Gallery, LLC ((Wellington)
Collectors Gallery and Framery (Venice)
Cutter & Cutter Fine Art Galleries (Ponte Vedra Beach)
Fusion Art Glass (Seaside)
Justin Gaffrey (Santa Rosa Beach)
The Plainsmen Gallery (Clearwater)
Sundook Fine Art Gallery (Delray Beach)
Syd Entel Galleries (Safety Harbor)
Village of the Arts (Bradenton)
Vista Galleries (Clearwater)
Wentworth Gallery (Hollywood)

Art Organizations & Other Art Spaces
A.E. Backus Museum & Gallery (Ft. Pierce)
African American Museum of the Arts (DeLand)
Appleton Museum of Art (College Central Florida, Ocala)
Artel (Pensacola)
Atlantic Center for the Arts (New Smyrna Beach)
Harn Museum of Art (U of F, Gainesville)
Lake Eustis Museum of Art (Eustis)
Leesburg Center for the Arts
Lighthouse Center for the Arts (Tequesta)
Maitland Art Center
Morikami Museum and Japanese Gardens (Delray Beach)
Mount Dora Center for the Arts
Museum of Art - DeLand (DeLand)
Ormond Memorial Art Museum & Gardens (Ormond Beach)
Osceola Arts (Kissimmee)
Pensacola Museum of Art
Polk Museum of Art (Lakeland)
Sidney & Berne Davis Art Center (Fort Myers)
Venice Art Center (Venice)
Wellington Art Society (Wellington)


---

Artist Websites





Monokrush - Photography
Among the greatest artistic influences in my work are abstraction and the concepts of time, memory, and the unconscious. I tend to embrace the minimal aspects of a subject while attempting to draw a strong reaction from the viewer. Photographic images (primarily, but not exclusively, black and white), are the best medium for me to do this, since I document, based on my shooting technique, a bare bones form of objective reality I can alter and manipulate freely, acting as a bridge to the interior life. Also, I combine many of my images with mixed media elements for a broader expressive range. Location: Miami, telephone: 305-332-2848, website: https://www.monokrush.art/






Patricia Hunter / Ink Graphics Online
An adventurous painter, who is certainly not afraid of color. Her painted lines virtually dance across the canvas and engage the viewer in a visual treat. Born and raised in Lima, Peru, Hunters childhood is strongly reflected in her paintings. When asked to define art, Hunter looks inward. It connects our conscious with our subconscious, she says. It allows us to explore our inner self and fill that urge to understand our ever changing body, mind and universe. It is the most important part of every one of us. 2700 Nebraska Avenue 4-105, Palm Harbor, FL 34684






Joseph Warren - Paintings
The objective of this listing is to find a market for my paintings. In short, I am seeking gallery representation. This current series of paintings are the Dream Dance paintings, a synthesis of my Disney experience, my experience in East Africa with a POP of whimsy and fantasy as well. As the content or imagery of the paintings provide contrast, there is an underlying play of contrast in the composition as well. Artist Website: https://warrenpaintings.com/


Leonid Afremov - Paintings
Patricia Hunter - Ink Graphics
JENMEDIA - Graphic Artist and Illustrator
Angelika Kade - Sculpture and Paintings
Susana Falconi - Paintings
Pam Foss - Sculpture
Keith Knight - Photography
Aidan Marak - Paintings / Collage
Sydney McKenna - Paintings
Ronda Richley - Painting / Mixed Media
Dan Strothers - Mixed Media
Joseph Warren - Paintings


---

Art Consultants, Art Advisors, Art Brokers and Private Dealers
Soicher Marin (Consultants)
Crissy Galleries (Sarasota Private Dealer)


---
Art Services: Appraisers, Framing and Other Services

AA Fine Art
Atalya Alkalay, USPAP Compliant
Fine Art Appraisals, Consulting and Collection Management
With over 30 years of experience in the industry, Alkalay leverages a diverse set of skills in the research, development, curating, and valuation of customized and fine art.
Boca Raton, Florida 33432 USA
561-715-5910
atalya@aa-fineart.com
https://aa-fineart.com/


Art Services 2000 Ltd.
Mark Alexander, ISA, USPAP Compliant
Fine Art Appraisals and Consulting
We appraise works of fine art dating from the 15th to the 21st Century.
Oil painting, watercolor, drawing, sculpture, photograph or limited edition print.
P.O. Box 354787
Palm Coast, Florida 32135 USA
386-742-6786
artserv2000@yahoo.com
https://www.artserv2000.com/


Tara Ana Finley, ISA, AM
Anubis Appraisal & Estate Services, Inc.
Appraisals of Antiques, Paintings, Prints, Decorations, Silver, Jewelry, Latin American Art, Collectibles, Tribal Art, and Antiquities for Insurance, Donation, Divorce and Estate and Probate Purposes. Auctions and Estate Sales of Antiques and Personal Tangibles. Art Brokerage of specific art works. Art Consultant. Credentials: 30+ years experience with Sotheby's, Christie's and Phillips, Accredited member ISA, USPAP 2006 Certified. Past Antiques Roadshow Appraiser. 3500 Ponce de Leon Blvd. Suite 2, Coral Gables, FL 33134, telephone: 305-446-1820, email: tarafinley@anubisappraisal.com, website: http://www.anubisappraisal.com/


Timothy Gordon Appraisals & Brokerage - Gappraisals.com
Timothy Gordon AOA, ISA-CM
Fine Art, Rare Items and Collections
Florida, telephone: (406) 728-1812
timbgordon@mac.com
http://www.gappraisals.com/
Expert appraisal of Fine Art for individuals / Museum Collections/Estates. We often set record brokering prices. Also, antiques, rare historic items. Nationally respected-25 years experience-USPAP compliant! We have appraised millions of objects. Licensed, Insured. As seen on television!






Zatista Contemporary and Fine Art
Is the leading destination to buy original art online, giving you unrivalled access to exclusive collections from all over the world. With over 4000 highly curated works from the most talented emerging and established artists, Zatista provides access to the types of works previously only available to seasoned collectors. Buying online with Zatista is easy with their complimentary art consultation, certificates of authenticity and a buyer guarantee that allows you to try art in your home with free returns (as well as free shipping within the US for all purchases). Their platform makes it fun to discover art you love, with an experience so unique it's like you are right there in front of it. Browse the collections


Anubis Appraisal & Estate Services, Inc.
Art Services 2000 Ltd. Fine Art Appraisals, Brokerage and Consulting
Susana Falconi Art Inc. (Art Restoration)
Janet G. Smith Fine Art Consulting and Appraisal
E. Linda Poras, Fine Arts Appraiser
RoGallery (Auctions)
Timothy Gordon Appraisals & Brokerage - Gappraisals.com
United Appraisal Group, Inc.


---
Boca Raton | Coral Gables | Key West | Melbourne | Miami | Naples | Palm Beach | Sarasota | St. Augustine | St. Petersburg | Tampa | Winter Park | Other Galleries in Florida



MIAMI GALLERY GUIDE

MIAMI ART WEEK GUIDE

FLORIDA ART MUSEUMS AND ART CENTERS

ART GALLERY GUIDES FOR OTHER LOCATIONS
Gallery guides for every state and thirty seven major art cities.


---

About Art-Collecting.com

Art-Collecting.com is an online resource for all art enthusiasts. Art collectors, art travelers and artists will find our comprehensive online Gallery Guides and Museum Guides to be very useful. We feature guides for thirty-seven major art destinations as well as every state. Be sure to look at our Art Fairs Guide and our guides to Miami Art Week and New York Art Fairs and Los Angeles Art Fairs which are up online year around.

If you're looking for Art Appraisers, Art Advisors & Consultants, Art Auctions or other Art Services we're a good source. Our Artist Guides is where you find links directly to artist websites. Our Painters and Photographers guides are very popular. You'll discover new artists and that you can buy directly from or be referred to galleries representing their art.

Thanks for stopping by Art-Collecting.com.
Visit our website often and be sure to explore around.
https://art-collecting.com


---

Home | Art Gallery Guides | Museums & Art Centers | Art Appraisals | Art Fairs

Collecting Information | Types of Collecting | Art News | Advertising | How to be Listed

---

Terms of Use | Privacy Policy | Contact

Copyright 2021 by Art-Collecting.com All Rights Reserved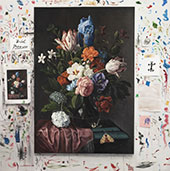 Marc Dennis
Love in the Time of Corona
April 22 - June 5, 2021
Gavlak Palm Beach
Palm Beach, FL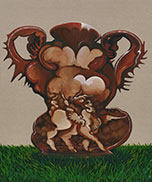 Asif Hoque
Terracotta
May 15 - June 19, 2021
Mindy Solomon
Miami / Little River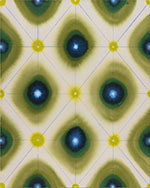 Bhakti Baxter
Heat Transfer
June 5 - July 31, 2021
Nina Johnson
Miami / Little River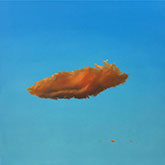 Jorge Rios
The Age of The Wind
May 1 - July 10, 2021
Pan American Art Projects
Miami / Little River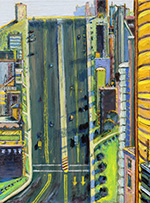 Wayne Thiebaud
Available from
Acquavella
Palm Beach, FL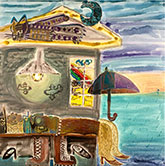 Yesiyu Zhao
On Exhibition
April 22 - July 3, 2021
David Castillo
Miami / Design District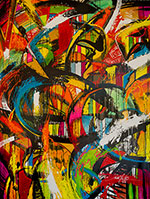 Noe Two
Available from
Galeries Bartoux
Miami / Design District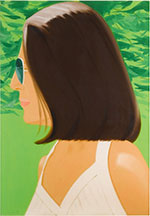 Alex Katz
Available from
Rosenfeld Gallery
Miami / Design District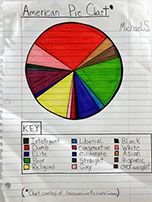 Michael Scoggins
20 Years of the Lined Page
May 20 - July 31, 2021
Diana Lowenstein Gallery
Miami / Little Haiti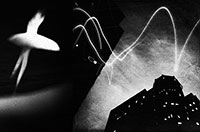 Monokrush
Think Outside The Box Art
Available from
MAC Art Galleries
Fort Lauderdale & Jupiter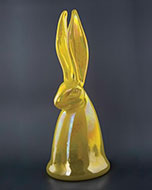 Hunt Slonem
Available from
Rosenbaum Contemporary
Boca Raton, FL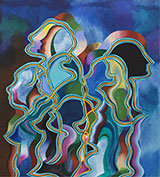 Soraya Bu Naba'a
Vertical Encounters
Through June 20, 2021
Gary Nader Art Centre
Miami, FL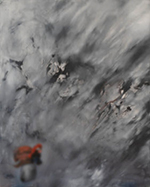 Janiva Ellis
Rats
Feb 25 - September 12, 2021
ICA Miami
Miami / Design District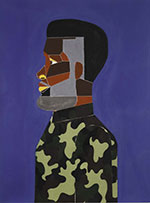 Derrick Adams
On Exhibition
June 2021
Leslie Sacks Gallery
Santa Monica, CA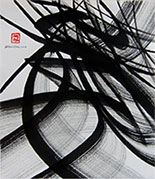 Ray Brandolino
Drawing, Pen & Ink
Zatista.com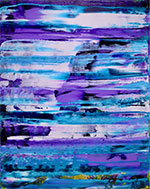 Nestor Toro
Painting, Acrylic on Canvas
Zatista.com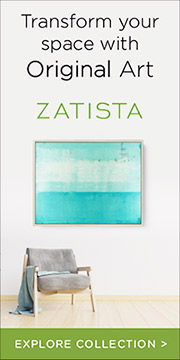 Please follow us and share site and guide with your art friends.