FLORIDA ART APPRAISERS
Listing of professional art appraisers located in Florida. Having a current art appraisal of the artworks owned is very important in case of damage or loss. We strongly suggest that you that you have an up-to-date appraisal on all valuable artworks. You need to know what the replacement value is and then talk with your insurance agent to make sure the artwork is covered for the correct value.

There are several types of art appraisals representing different values. A good professional art appraiser can explain them to you and help in deciding which type of appraisal is needed. You'll also find additional information in our 'ART APPRAISAL GUIDE' which lists appraisal associations.

Art-Collecting.com provides one click, easy to use gallery guides and art resources on the Internet. The guides will help you easily view online art and exhibitions and help you find other local art services. They're particularly useful in learning what your favorite gallery is showing and discovering new ones. Click on 'Gallery Guides' above and you'll find guides for thirty-seven major art cities and every state. Also, explore around the site and discover other useful information.

For the past 25 years, we've been providing art and gallery guides. Why? Because art galleries, art museums, non-profit art organizations, and artists are important. Even though we've been around for years your support is also important. If you've listed in the past, thank you, please renew. If you've never officially listed with us please do so today. Listing information is in "About Us" located in the top navigation. Thanks in advance, your support is much appreciated.

---
---
Florida Fine Art Appraisals

AA Fine Art
Atalya Alkalay, USPAP Compliant
Fine Art Appraisals, Consulting and Collection Management
With over 30 years of experience in the industry, Alkalay leverages a diverse set of skills in the research, development, curating, and valuation of customized and fine art.
Boca Raton, Florida 33432 USA
561-715-5910
atalya@aa-fineart.com
https://aa-fineart.com/


Art Services 2000 Ltd.
Mark Alexander, ISA, USPAP Compliant
Fine Art Appraisals and Consulting
We appraise works of fine art dating from the 15th to the 21st Century.
Oil painting, watercolor, drawing, sculpture, photograph or limited edition print.
P.O. Box 354787
Palm Coast, Florida 32135 USA
386-742-6786
artserv2000@yahoo.com
https://www.artserv2000.com/


Lisa M. Barnes / Rare Art Appraisals
An appraisal is a legal document and is the only way to accurately describe and value your property. This document should only be prepared by a qualified independent appraiser. Precise and Accurate, prepared in accordance with the Appraisers Foundation's Uniform Standards of Professional Appraisers Practice(USPAP). We have 24 years of experience and a vast list of resources to service your needs. We prepare appraisals for the following fuctions: Insurance Estate Valuation, Estate Planning, Property Division and Donations/IRS Purpose's.
Orlando and West Palm, FL
480-212-6248
lisa.rareart@gmail.com
https://rareart.net/


MGF Appraisals, LLC
Monica Fidel, ISA CAPP
Certified Member of the International Society of Appraisers
Insurance coverage, Insurance claims, Estate and Probate, Divorces, Charitable donations, Bankruptcy.
Furniture, fine art, antiques, collectibles, glass, silver, porcelain, residential contents.
1018 SW 43rd Avenue
Miami, FL 33134
305-776-6481
monica@mgfappraisals.com
https://www.mgfappraisals.com/


Tara Ana Finley, ISA, AM
Anubis Appraisal & Estate Services, Inc.
*Appraisals of Antiques, Paintings, Prints, Decorations, Silver, Jewelry, Latin American Art,
Collectibles, Tribal Art, and Antiquities for Insurance, Donation, Divorce and Estate and Probate Purposes.
*Auctions and Estate Sales of Antiques and Personal Tangibles.
*Art Brokerage of specific art works.
*Art Consultant. Credentials: 30+ years experience with Sotheby s, Christie s and Phillips, Accredited member ISA, USPAP 2006 Certified. Past Antiques Roadshow Appraiser
3500 Ponce de Leon Blvd. Suite 2, Coral Gables, FL 33134
305-446-1820 and Fax: 305-648-1939
tarafinley@anubisappraisal.com
http://www.anubisappraisal.com/


New York Fine Art Appraisers
Palm Beach, FL
561-935-4679
https://nyfaa.com/
Our exclusive team of highly professional staff appraisers is expert in most categories of the fine and decorative arts, spanning antiquity through the 21st century, and including paintings, prints, works on paper, sculpture, antique furniture, silver, glass and ceramics. New York Fine Art Appraisers has specialized in appraising the fine and decorative arts since 1980. Iffices in NYC, Washington, DC, Boston, Palm Beach and Los Angeles


Poras Fine Arts Appraiser
Miami to Palm Beach, FL
786-581-7260


Hartman & Company Fine Art
Fort Lauderdale, FL
954-537-3307


Janet G. Smith Fine Art Consulting & Appraisal
Minneola, FL
402-320-1239


Penelope Dixon & Associates
Miami, FL
305-571-8080


West Highland Art Brokers
Sarasota, FL
201-264-7450


---

MIAMI GALLERY GUIDE

PALM BEACH GALLERY GUIDE

FLORIDA ART GALLERY GUIDE

FLORIDA ART MUSEUMS AND ART CENTERS

ART MUSEUM GUIDES FOR EVERY STATE

ART GALLERY GUIDES FOR OTHER LOCATIONS
Gallery guides for every state and thirty seven major art cities.


---



Data Base of Art Auction Prices and Artist Information
Are you interested in researching an artist or looking for current auction prices?
Mutual Art is a great place to start. They also offer the lowest prices for online appraisals.
They are a well respected source of art information online.

---

About Art-Collecting.com

Art-Collecting.com is an online resource for all art enthusiasts. Art collectors, art travelers and artists will find our comprehensive online Gallery Guides and Museum Guides to be very useful. We feature guides for thirty-seven major art cities as well as every state. Enjoy visiting art fairs be sure to look at our National and International Art Fair Guide and up year-around our specialty guides for New York Art Fairs and Los Angeles Art Fairs and the Miami Art Fairs

If you're looking for Art Appraisers, Art Advisors & Consultants, Art Auctions or other Art Services we're a good resource. Our Artist Guides is where you find links directly to artist websites. The Painters and Photographers guides are popular and you can purchase directly from the artists or be referred to galleries representing their artwork.

Thanks for stopping by Art-Collecting.com.
Visit our website often and be sure to explore around.
https://art-collecting.com


---

Home | Art Gallery Guides | Museums & Art Centers | Art Appraisals | Art Fairs

Collecting Information | Types of Collecting | Art News | Advertising | How to be Listed

---

Terms of Use | Privacy Policy | Contact

Copyright 2023 by Art-Collecting.com All Rights Reserved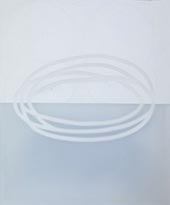 Udo Noger
Exhibition
Nov 15 - January 15, 2024
Diana Lowenstein Gallery
Miami / Magic City District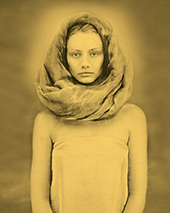 Pictures in the Half-Light
Nov 18 - December 9, 2023
Including: Joyce Tenneson
Holden Luntz Gallery
Palm Beach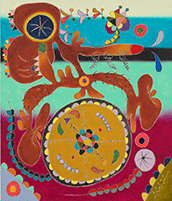 Nasim Hantehzadeh
Mutates and Grows
Oct 19 - November 18, 2023
Nina Johnson
Miami / Little Haiti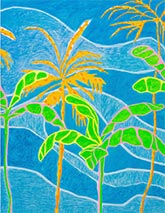 Tyson Reeder
Available from
Acquavella
Palm Beach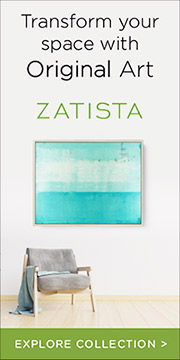 Please follow us and share site and guide with your art friends.