COLLECTING
AMERICAN CRAFTS
American arts and crafts encompass a wide range of materials and mediums ranging from American "primitive" paintings to textiles and woodworking. Hand blown glass, for example, is an especially popular medium in recent years and is enjoying an explosion of interest among collectors and museums around the country. Aficionados can not only find it in galleries but can visit studios where it is produced for the enjoyment of visitors. Woodworking is a popular source of art and furniture items alike. Handcrafted items from exotic woods can be not only beautiful but practical furnishings for collectors. Handcrafted jewelry affords unique and beautiful pieces for gift givers and wearers alike. Fiber arts encompass a wide variety of mediums from custom clothing design to traditional quilts and lace making. Other forms of crafts include leather work and ceramics. Traditional American Indian art includes baskets, masks, Kachina dolls and blankets. Beginners should take care that such items are authentic and not imitations made here or abroad.

Our online resource about collecting American Crafts. Includes articles and information on how to collect crafts. Our focus is primarily on American Crafts like Ceramics and Pottery, Fiber Art, Quilts, Wood and Metal Arts. We've identified and listed some of the top art galleries specializing in American Crafts. You will also find Craft museums, Craft magazines and Books about Crafts featured. Many wonderful crafts can be purchased at the galleries listed below or from Arts & Crafts fairs. For glass art, be sure to visit our CONTEMPORARY ART GLASS guide.


Galleries | Articles | Museums | Organizations | Books | Magazines | Blogs

---

GALLERIES SPECIALIZING IN CRAFTS





GRAVERS LANE GALLERY
National recognized as one of the last remaining Craft Galleries exhibiting the finest in contemporary Studio Painting, Sculpture, Ceramics & Glass, Jewelry/Metal, Fiber/Textiles and Works on Paper. Established in 2009 our flagship gallery proudly resides in Philadelphia's historic Chestnut Hill neighborhood. In 2022 G.L.G. @ 1213 Walnut St. became our premiere exhibition and installation gallery, allowing us to exhibit cutting edge large-scale work and career survey exhibitions and small themed shows. Gravers Lane Gallery and G.L.G.@1213 Walnut are situated within Philadelphia's borders; we are available to the public without charge and welcome visitors. Gravers Lane Gallery at 8405 Germantown Ave. Philadelphia, PA 19118 open Wednesday - Sunday 11am - 5pm and G.L.G. @ 1213 Walnut is by appointment only. https://www.graverslanegallery.com/


Appalachian Craft Center - Asheville, NC
Appalachian Spring - Rockville, MD
Ariel Gallery - Asheville, NC
108 Contemporary - Tulsa, OK
Artifacts Gallery - Indianapolis, IN
Cedar Creek Gallery (Creedmoor, NC)
Craft Company No. 6 - Rochester, NY
Gallery of Functional Art - Santa Monica, CA
Gallery of the Mountains - Asheville, NC
Ferrin Contemporary - North Adams, MA
Firebox Studios - Santa Fe, NM
Handworks Gallery - Acton, MA
Mobilia Gallery - Cambridge, MA
Nashua Fine Craft Gallery - Nashua, NH
North Conway Fine Craft Gallery - North Conway, NH
Palette Contemporary Art & Craft - Albuquerque, NM
The Pink Llama - Cedarburg, WI
The Real Mother Goose - Portland, OR
Topeo Gallery - New Hope, PA
Vale Craft Gallery - Online

GALLERIES SPECIALIZING IN ARTISTIC JEWELRY
Ornamentum - Hudson, NY



ARTICLES ABOUT COLLECTING AMERICAN CRAFTS
If you have any articles to share, please let us know.



CRAFT MUSEUMS AND MUSEUMS SPECIALIZING IN CRAFTS
American Museum of Ceramic Art - Pomona, CA
Bellevue Arts Museum - Bellevue, WA
Craft Contemporary - Los Angeles, CA
Cranbrook Art Museum - Bloomfield Hills, MI
Fuller Craft Museum - Brockton, MA
Museum of Arts & Design - New York, NY
The National Quilt Museum - Paducah, KY
New England Quilt Museum - Lowell, MA
The Ohio Craft Museum - Columbus, OH
Pacific Northwest Quilt & Fiber Arts Museum - La Conner, WA
Renwick Gallery / Smithsonian American Art Museum - Washington, DC.



NATIONAL CRAFT ORGANIZATIONS
American Craft Council
The American Ceramics Society
CERF + The Artists Safety Net
NCECA - National Council on Education for the Ceramic Arts

REGIONAL CRAFT ORGANIZATIONS
American Assoc. of Woodturners Gallery of Wood Art - St. Paul, MN
Center for Furniture Craftsmanship - Rockport, ME
The Dairy Barn Cultural Art Center - Athens, OH
Fire Arts, Inc. - South Bend, IN
Florida CraftArt - St. Petersburg, FL
Frog Hollow - Burlington, VT
Haystack Mountain School of Crafts - Deer Isle, ME
Houston Center for Contemporary Craft - Houston, TX
Kentucky Folk Art Center - Morehead State University, KY
League of New Hampshire Craftsmen - Concord, NH
Peters Valley School of Craft - Layton, NJ
Southern Highland Craft Guild - Asheville, NC
Southwest School of Art & Crafts - San Antonio, TX
Tennessee Craft - Nashville, TN
Vermont Crafts Council - Montpelier, VT



BOOKS ON AMERICAN CRAFTS
For the most recent books check with a local bookstores or one of the ART BOOKSTORES around the country. POWELL'S BOOKS in Portland, OR is a very good source for new and used art books. Your local library can also be used as a resource for research and discovering art books.



MAGAZINES ABOUT CRAFTS AND ART
American Craft
Ceramics Monthly
Clay Times
Quilting Arts Magazine
Art In America
ARTnews
Art & Antiques
Southwest Art



BLOGS AND ONLINE CRAFT NEWS
If you know of any please let us know.


Help us make this online resource better and more useful to collectors of American Crafts. How about contributing an article about collecting or some other interesting information about Crafts as an art form. We could use a good introduction to this guide and we're open to other ideas on how to make this page more useful to. Please contact us if you have a some time and would like to help. contact us.

---

Thanks for visiting Art-Collecting.com.

Here at Art-Collecting.com, we love art as much as you do. Please mention us to your friends, to galleries you visit, and feel free to share the site via Twitter, Facebook, Pinterest, Instagram, or other Social Media venues!

---

Home | Art Gallery Guides | Museums & Art Centers | Art Appraisals | Art Fairs

Collecting Information | Types of Collecting | Art News | Advertising | How to be Listed

---

Terms of Use | Privacy Policy | Contact

Copyright 2023 by Art-Collecting.com All Rights Reserved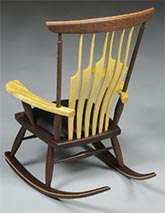 David Scott
Available from
Ariel Gallery
Asheville, NC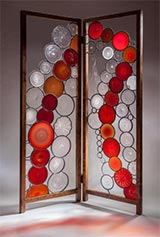 Dick Weiss
Leaded Glass Screen
Available from
Traver Gallery
Seattle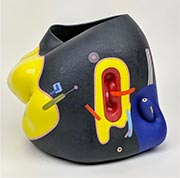 Jose Sierra
On Exhibition
July 14 - August 19, 2023
Duane Reed Gallery
St. Louis, MO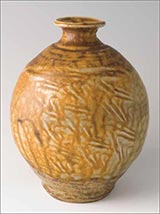 Shoji Hamada
Available from
Pucker Gallery
Boston / Newbury Street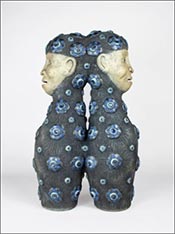 George Rodriguez
Ritual Vessels
Available from
Foster/White Gallery
Seattle



Please follow us and share site and guide with your art friends.