ATLANTA ART GALLERIES
This Atlanta gallery guide features art galleries, art museums and art organizations located in Atlanta, GA and Atlanta Metroplex. It will help you discover amazing art by talented artists as well as learn about what's on exhibition, from emerging artists to modern masters, as well as artists that are historically important. You'll find it very useful for visiting galleries online, or planning in person gallery visits.

The guide was created to help you easily explore the visual arts in and around Atlanta. You'll quickly discover that this is a go to art resource. It's organized so you can discover art in particular areas or plan gallery visits. It's divided into geographic sections making it easy to locate galleries and museums and the links take you directly to them.

For the past 24 years, we've been providing gallery and art guides on the Internet, most are similar to this guide. We do it because because galleries, museums, non-profit art organizations, and artists are important, please support them whenever possible.

For this guide to continue, gallery and art organization support is needed. If you have listed in the past, thank you, please renew. If you've never officially listed with us please do so today. Listing information can be found in "About Us" in the top navigation. Individuals can also help by sharing our site with art friends and in Social Media, thanks in advance, it would be much appreciated.


Buckhead / Miami Circle | Castleberry Hill | Midtown Arts District | Westside Arts District
Other Atlanta Galleries | Atlanta Metroplex | Decatur | Marietta | Roswell Galleries

---
ATLANTA GALLERY GUIDE

Buckhead / Miami Circle





Bill Lowe Gallery
For over three decades, Bill Lowe Gallery has served as a portal to global visual culture for art enthusiasts around the world. Our unique juxtaposition of style and substance is articulated in exhibitions that embrace universal and eternal considerations with great visual drama. This has earned the gallery recognition as a sanctuary for the cross-cultural intersection of beauty and meaning. Location: 764 Miami Circle, NE, Suite 210, Atlanta, GA 30324, telephone: 404-352-8114, website: https://lowegallery.com/







Pryor Fine Art
Pryor represents more than 60 exceptional artists, carefully selected from emerging and established talents across the U.S, Canada, Australia, and Berlin. Demand for the work of its artists has made the gallery a state and nationwide destination for fine art. Top designers throughout the country source Pryor for commercial clients and for private collections each year. The wide variety of artwork at Pryor reflects the gallery's unique curatorial vision-defined by technical mastery and depth of feeling. A diverse group of artists has become a unified, cohesive family under the striking aesthetics and emotional authenticity they all share. 764 Miami Circle, NE, Suite 132, Atlanta, GA 30324, telephone: 404-352-8775, website: https://www.pryorfineart.com/


Alan Avery Art Company
Anne Irwin Fine Art
Maune Contemporary
Thomas Deans Fine Art
Art Organizations & Other Art
Museum of Contemporary Art of Georgia


Castleberry Hill
Besharat Museum Gallery
Marcia Wood Gallery
ZuCot Gallery
Art Organizations & Other Art
Castleberry Hill Arts District


Midtown Arts District
Art Organizations & Other Art
Center for Puppetry Arts
High Museum of Art
MODA (Museum of Design Atlanta)


Westside Arts District





Gallery 874
The gallery focuses on Contemporary Art featuring local and regional artist. Gallery 874 Evokes the museum experience. We are dedicated to our clients and support them in the selection, delivery and installation of exceptional artwork for their home and business. We work closely with our artists to help them develop their artistic expression as well as providing the highest quality art for our clients. Location: 874 Joseph E Lowery Blvd. NW, Atlanta, GA 30318, telephone: 404-480-0874, website: http://gallery874.com/art/


Blue Mark Studios
Ger-Art
Kai Lin Art
Sandler Hudson Gallery
Art Organizations & Other Art
Atlanta Contemporary
The Goat Farm Arts Center
Hammonds House Museum
MINT


Other Atlanta Art Galleries





DE Fine Art
DE Fine Art is pleased to present the finest examples of representational painting, drawing, and sculpture in the Southeast. We feature a collection of original works ranging from the classically inspired to the contemporary by over 30 leading European artists. 5650 Peachtree Parkway, Peachtree Corners (Atlanta), GA 30092, telephone: 770-300-9733, website: https://www.de-fineart.com/






Huff Harrington Fine Art
What happens when two committed Francophiles, art lovers and design junkies get together over a bottle of red wine? A fine art gallery with a little je ne sais quoi is born. Our little gallery is located on a cute and quiet street in Atlanta's busy Buckhead neighborhood. Over the years, we found that our taste in art struck a chord with our clients and we enjoyed every minute of helping them begin or expand their collections with art from the emerging and established artists we represent as well as the French artists with whom we work. Location: 4240 Rickenbacker Drive, Atlanta, GA 30342, telephone: 404-467-0311, website: https://huffharrington.com/


ABV Agency and Gallery
Alcove Fine Art & Design
Antonio Raimo Galleries
Arnika Dawkins Gallery
Connect Contemporary
DE Fine Art
Different Trains Gallery
Huff Harrington Fine Art
Jackson Fine Art
Lumiere
Mason Fine Art
NOTCH8 Gallery
Spalding Nix Fine Art
StudioSwan
TEW Galleries
The WADDI
Wentworth Gallery
Whitespace

Art Organizations & Other Art
Alternate Roots
The Apex Museum
Atlanta Artists Center
Atlanta Collage Society Gallery
Atlanta History Center
Atlanta Photography Group
Callanwolde Fine Art Center
Eyedrum Art and Music
Michael C. Carlos Museum
Oglethorpe University Museum of Art
Spruill Center for the Arts
Museum of Fine Art (Spelman College)
Swan Coach House Gallery

---

ATLANTA METROPLEX

Decatur Art Galleries
Aimee Jewelry and Fine Art Gallery
Different Trains Gallery
HomeGrown Decatur
Sycamore Place Gallery
Trinity Mercantile & Design
Wild Oats & Billy Goats
Worthmore Jewelers
Art Organizations & Other Art
Decatur Arts Alliance


Marietta Art Galleries





AI Contemporary
Aboriginal & Indigenous Contemporary offers art collectors the chance to learn and collect original Australian Aboriginal art. Paintings are art center certified, from carefully curated artists via an exclusive collaboration with a local Australian expert. Purchasing original Aboriginal Art from us guarantees you own an authentic artwork, carefully curated to match your feelings and home decor while also serving as a valuable investment. We are 100% online and will gladly arrange a show in your home or office in Metro Atlanta., telephone: 404-917-9367, website: https://aicontemporary.com/






dk Contemporary Gallery
From the first show in 2008, dk Gallery has become a destination for art lovers and art discoverers alike. A beautiful space on the Marietta Square offers guests a unique vibe that combines a contemporary aesthetic feel with small-town ambiance. Elegantly curated, the gallery represents local and national established artists with contemporary fine art pieces that bring joy and excitement to the space. Monthly shows keep the gallery fresh and it remains popular in local must see listings. Location: 25 West Park Square, Marietta, GA 30060, telephone: 770-427-5377, website: https://dkgallery.us/

Avery Gallery
Durrett Studio
Frameworks Gallery
Knoke Fine Arts
Muse & Co. Fine Art
Art Organizations & Other Art Related
Marietta/Cobb Museum of Art


Roswell Art Galleries





Vinings Gallery
With two locations in Historic Roswell, Vinings Gallery thrives with a fresh, colorful mix of emerging and established artists, alongside an amazing array of stunning fine art glass and contemporary sculpture. We specialize in limited edition graphics and originals by prominent as well as emerging artist. We are proud of our long term client relationships and our capacity to build private collections which have appreciated over the years. Location: 938 Canton Street, Roswell, GA, telephone: 770-545-8887, website: https://viningsgallery.com/

Ann Jackson Gallery
Raiford Gallery
Taylor Kinzel Gallery
Art Organizations & Other Art Related
Roswell Fine Arts Alliance


Other Galleries in Atlanta Metroplex





The O Gallery
Located in Historic Norcross is a studio/gallery home to artist and owner Rosa Obregon. The gallery offers a selection of contemporary artwork emphasizing striking colors, abstraction, and elegant composition. In addition to Rosa's collection, the gallery also represents a talented circle of local, national, and international artists. The gallery space itself is over 100 years old with a beautiful, unique ambiance surrounded by the charm of the Historic District of Norcross and its many restaurants, shops, and parks. The O Gallery, 7 Jones Street, Norcross, GA 30071, telephone: 770-557-1250, website: https://www.obregonfineart.com/

Chic Evolution in Art - Crabapple (Milton)
Chic Evolution in Art - Alpharetta (Alpharetta)
Gallery Miriam (Fairburn)
Regency Fine Art & Frame (Norcross)

---

ATLANTA ARTIST WEBSITES
Section will be reorganized for 2022, no artists listed at this time.


ART ADVISORS, CONSULTANTS, & PRIVATE DEALERS
Deljou Art Group
Fay Gold Art Advisory
Soho Myriad - Art Consulting


APPRAISERS, FRAMING AND OTHER ART SERVICES
Ahlers & Ogletree (Auction House)
ArtCloud (Marketplace for Artists & Galleries)
Art Papers (Art Magazine)
ArtsATL (Art News)
Avery Gallery (Art Restoration and Framing)
Durrett Studio (Art Restoration)
Knoke Fine Art (Consultants, Appraisers, and Conservators)
Spalding Nix Fine Art (Appraisals)
Timothy Gordon Appraisals & Brokerage (Appraisals)
Tuxedo Frame Gallery (Frames)






Zatista Contemporary and Fine Art
Is the leading destination to buy original art online, giving you unrivalled access to exclusive collections from all over the world. With over 4000 highly curated works from the most talented emerging and established artists, Zatista provides access to the types of works previously only available to seasoned collectors. Buying online with Zatista is easy with their complimentary art consultation, certificates of authenticity and a buyer guarantee that allows you to try art in your home with free returns (as well as free shipping within the US for all purchases). Their platform makes it fun to discover art you love, with an experience so unique it's like you are right there in front of it. Browse the collections



GEORGIA GALLERY GUIDE

GEORGIA ART MUSEUMS AND ART CENTERS

ART GALLERY GUIDES FOR OTHER LOCATIONS
Gallery guides for every state and thirty seven major art cities.

---

About Art-Collecting.com

Art-Collecting.com is an online resource for all art enthusiasts. Art collectors, art travelers and artists will find our comprehensive online Gallery Guides and Museum Guides to be very useful. We feature guides for thirty-seven major art destinations as well as every state. Be sure to look at our Art Fairs Guide and our guides to Miami Art Week and New York Art Fairs and Los Angeles Art Fairs which are up online year around.

If you're looking for Art Appraisers, Art Advisors & Consultants, Art Auctions or other Art Services we're a good source. Our Artist Guides is where you find links directly to artist websites. Our Painters and Photographers guides are very popular. You'll discover new artists and that you can buy directly from or be referred to galleries representing their art.

Thanks for stopping by Art-Collecting.com.
Visit our website often and be sure to explore around.
https://art-collecting.com


---

Home | Art Gallery Guides | Museums & Art Centers | Art Appraisals | Art Fairs

Collecting Information | Types of Collecting | Art News | Advertising | How to be Listed

---

Terms of Use | Privacy Policy | Contact

Copyright 2022 by Art-Collecting.com All Rights Reserved


Dane Carder
Neither Before Nor After
Oct 21 - November 21, 2022
TEW Galleries
Atlanta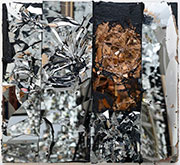 Michael David
The Mirror Stage
Nov 11 - Jan 7, 2023
Bill Lowe Gallery
Atlanta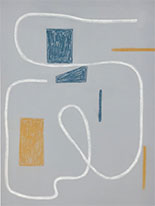 Brian Coleman
From A to B
November 11 - 25, 2022
Anne Irwin Fine Art
Atlanta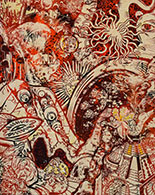 Stan Clark
Chimera
Oct 29 - Dec 31, 2022
Kai Lin Art
Atlanta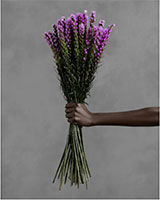 Oye Diran
In Between Bonds
Oct 6 - November 18, 2022
Arnika Dawkins Gallery
Atlanta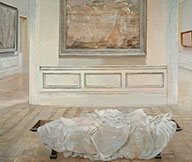 Patrick Pietropoli
New Work
November 11 - 30, 2022
Pryor Fine Art
Atlanta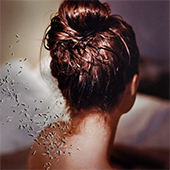 Tabitha Soren
Relief
Sept 16 - Dec 23, 2022
Jackson Fine Art
Atlanta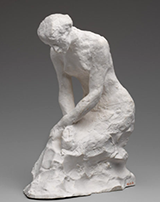 Rodin in the United States
Oct 21 - January 12, 2023
High Museum of Art
Atlanta, GA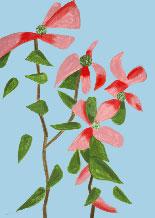 Alex Katz
Exhibition
Nov 5 - December 31, 2022
Leslie Sacks Gallery
Santa Monica, CA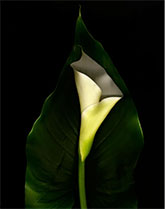 David Mccrae
Photograph, Archival Ink Jet
Zatista.com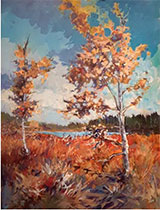 Perry Haddock
Painting, Acrylic on Canvas
Zatista.com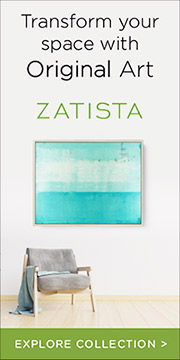 Please follow us and share site and guide with your art friends.