BROOKLYN GALLERY GUIDE
BROOKLYN ART GALLERIES & ART ORGANIZATIONS
Brooklyn art galleries and guide to fine art galleries located in Brooklyn, New York. This Brooklyn gallery directory features art galleries representing a wide variety of artworks, however the majority feature contemporary art. You'll also find traditional art, fine art photography, paintings, prints, sculpture and other types of visual art in these galleries

The Dumbo 1st Thursday Gallery Walk is an evening of art each month for art lovers. Many art galleries are open late in this artsy Brooklyn neighborhood - galleries showing works from artists of many disciplines, and frequently hosting receptions, live music performances and curator/artist talks among other highlights. 2nd Friday in Williamsburg galleries open late, currently on hold during this Covid-19 crisis.

With the United States starting to get back to normal we want you to know that Art-Collecting.com will continue to provide community art guides as we have for the past 23 years. We do this because galleries, museums, non-profit art organizations, and artists are important. We urge you to support them whenever possible. Be sure to call or check websites any art venues before attempting to visit them and get vaccinated. If you would like to be listed or featured in one of our guides please see "About Us" in top navigation.

Art-Collecting.com provides the most comprehensive and easiest to use gallery guides on the Internet. Our guides were created to help you easily discover art in various art communities whether you are visiting them, planning a visit, or living in them. Click on Art Gallery Guides in the top navigation and you'll find art guides for every state and thirty-seven major art cities. Each guide is divided into sections and organized in geographic locations. Links take you directly to the listed art businesses where you can quickly see what showing and going on.


Brooklyn Art Districts
Bushwick | Dumbo and Downtown | Williamsburg | Greenpoint | Clinton Hill and Fort Green |
Park Slope / Gowanus and Sunset Park | Red Hook | Other Brooklyn Galleries

Other New York Art Galleries

Chelsea | Lower East Side | Downtown | Midtown | Uptown
Brooklyn | Bronx | Queens | Hamptons and Long Island Gallery Guide
Upstate & Other New York Galleries

New York Art Fairs
New York Art Museums and Art Centers

New Jersey Gallery Guide | Connecticut Gallery Guide

---
BROOKLYN GALLERY GUIDE

BUSHWICK GALLERIES
Clearing
The Living Gallery
Luhring Augustine Bushwick
PARADICE PALASE
Present Company
SARDINE

BUSHWICK - 56 BOGART STREET
Amos Eno Gallery
Fresh Window
Friday Studio Gallery
Fuchs Projects
M. David & Co.
STUDIO 10

BUSHWICK - 1329 WILLOUGHBY AVENUE
Microscope Gallery
Transmitter
Tiger Strikes Asteroid NY
Underdonk



DUMBO AND DOWNTOWN GALLERIES
Higher Pictures Generation
Janet Borden
Klompching Gallery
Minus Space
Art Organizations & Other Art
A.I.R. Gallery
Brooklyn Arts Council Gallery
Center for Cuban Studies
NY Foundation for the Arts
Smack Mellon
Triangle



RED HOOK GALLERIES
Peninsula
Art Organizations & Other Art
Brooklyn Waterfront Artists Coalition
Kentler International Drawing Space
Pioneer Works



WILLIAMSBURG GALLERIES
Carvalho Park
Figureworks
Pierogi
Soloway
Art Organizations & Other Art
Black Ball Projects
City Reliquary
INTERSTATE PROJECTS
International Studio & Curatorial Program
Williamsburg Art & Historical Center



CLINTON HILL AND FORT GREEN GALLERIES
321 Gallery
Faith Art Gallery
Kunstraum LLC
Tillou Fine Art
Art Organizations & Other Art
BRIC
Hadas Gallery
MoCADA (The Museum of Contemporary African Diasporan Arts)
Pratt Institute / President's Office Gallery
Rush Arts Gallery & Corridor Gallery
UrbanGlass



CROWN HEIGHTS GALLERIES
happylucky no.1
Jenkins Johnson Projects
Medium Tings
Art Organizations & Other Art
Dorsey's Art Gallery / LPD Brooklyn Arts Foundation
FiveMyles
Brooklyn Museum



GREENPOINT GALLERIES
Auxiliary Projects
Calico
Greenpoint Terminal Gallery
Art Organizations & Other Art
Booklyn
Light Industry



PARK SLOPE / GOWANUS & SUNSET PARK GALLERIES
440 Gallery
Cathouse Proper @ 524 Project Space
The Cluster Gallery
Established Gallery
Gowanus Print Lab
Ground Floor Gallery - Brooklyn, NY
Littlefield
Site:Brooklyn
Soapbox Gallery
Tabla Rasa Gallery
Art Organizations & Other Art
Brooklyn Museum
Open Source
Ortega y Gasset Projects
Trestle Art Forward



OTHER BROOKLYN GALLERIES





Richard Beavers Gallery
A contemporary fine art gallery that markets, promotes and sells the work of visual artists. The gallery represents artists in the primary market specializing in emerging, mid-career, and established artists. Our collection primarily consists of original works of art featuring a multitude of genres and themes with a focus on unique, distinctive and rare artwork that has appreciative value. HOA Gallery's goal is to educate and provide a professional, comfortable and welcoming environment, whether you are a seasoned collector, art appreciator or merely have an interest in learning about art, alike. Location: 408 Marcus Garvey Blvd., Brooklyn, NY 11216, telephone: 347-663-8195, website: https://www.artsy.net/richard-beavers


Jubilee Gallery (Brooklyn Heights)
Look North Gallery
Tomato Mouse (Ocean Hill)
Welancora Gallery (Bedford Stuyvesant)
Art Organizations & Other Art
EYEBEAM
The Invisible Dog (Boerum Hill)



BROOKLYN GALLERIES IN TRANSISTION
The Chimney
Gridspace
sk.ArtSpace
Tabla Rasa Gallery

---

BROOKLYN ARTIST WEBSITES





Michael J Palladino - Paintings
Art has been a passion of mine in which I have channeled my energy and emotions for over the past 5 decades. With the use of brushes, oils, watercolors, pastels, strokes and color I have created an area in my life that I cannot enter into except for while creating art. There is balance between the delicacy and strength with the use of art mediums I have been able to extract art from my mind and soul. Website: https://michaeljpalladino.com/






Nick Savides - Paintings
My paintings have a calming effect, but with a quiet intensity. I'm inspired by the effects of light and the drama created by light. I strive to create paintings that capture a sense of time and place, and making that magical moment eternal. They draw you in with the familiar and invite you to interpret the story behind them. My paintings are inspired by the people I've known, and the places I've lived and traveled to. Each one is a celebration of the beauty of nature and humanity. Email: info@nicksavides.com, website: https://nicksavides.com/






Wilbur M. Reeling - Paintings
My Abstract art is an alternative way for me to express my visual language of form, color and line to create a composition that places greater emphasis on a visual sensation than on a depiction of recognizable, realistic objects. Most of my paintings are done using pigmented paints that I hand grind and mix with special mediums to form my own unique color palette. Abstraction itself has been my subject matter for decades. Not an easily understood expression of painting, the observers must be able to comprehend and struggle for meaning in what is said, what is implied, and what is never completely described. Artworks available directly from the Artist, 443-252-5985. Website: https://www.wilburmreeling.com/


Derek Des Islets - Paintings
Atara Grenadir - Paintings
Douglas Newton - Paintings
Catherine Karnoff - Drawings

---

ART ADVISORS, CONSULTANTS AND PRIVATE GALLERIES
Ethan Pettit Gallery
Flynn Fine Art
Jenkins Johnson Projects
Marloe Gallery
Look North Gallery



APPRAISERS, FRAMING & OTHER ART SERVICES





Zatista Contemporary and Fine Art
Is the leading destination to buy original art online, giving you unrivalled access to exclusive collections from all over the world. With over 4000 highly curated works from the most talented emerging and established artists, Zatista provides access to the types of works previously only available to seasoned collectors. Buying online with Zatista is easy with their complimentary art consultation, certificates of authenticity and a buyer guarantee that allows you to try art in your home with free returns (as well as free shipping within the US for all purchases). Their platform makes it fun to discover art you love, with an experience so unique it's like you are right there in front of it. Browse the collections


5+5 Gallery - Artists' Books
Art Now Management - Career guidance for artists
Brooklyn Art Library (Williamsburg)
Gowanus Print Lab
Jubilee Gallery - Framing and Conservation
Skink Ink Fine Art Printing
wagmag - Brooklyn Art Guide

---

OTHER NEW YORK ART GALLERIES

Chelsea | Lower East Side | Downtown | Midtown | Uptown | Brooklyn | Bronx | Staten Island | Queens | Metro Area, Westchester County, Hudson River and Other Galleries

New York Art Fairs
New York Art Museums and Art Centers

The Hamptons and Long Island | Upstate New York State Galleries

New Jersey Gallery Guide | Connecticut Gallery Guide


ART GALLERY GUIDES FOR OTHER LOCATIONS
Gallery guides for every state and thirty seven major art cities.

---

About Art-Collecting.com

Art-Collecting.com is an online resource for all art enthusiasts. Art collectors, art travelers and artists will find our comprehensive online Gallery Guides and Museum Guides to be very useful. We feature guides for thirty-seven major art destinations as well as every state. Be sure to look at our Art Fairs Guide and our guides to Miami Art Week and New York Art Fairs and Los Angeles Art Fairs which are up online year around.

If you're looking for Art Appraisers, Art Advisors & Consultants, Art Auctions or other Art Services we're a good source. Our Artist Guides is where you find links directly to artist websites. Our Painters and Photographers guides are very popular. You'll discover new artists and that you can buy directly from or be referred to galleries representing their art.

Thanks for stopping by Art-Collecting.com.
Visit our website often and be sure to explore around.
https://art-collecting.com


---

Home | Art Gallery Guides | Museums & Art Centers | Art Appraisals | Art Fairs

Collecting Information | Types of Collecting | Art News | Advertising | How to be Listed

---

Terms of Use | Privacy Policy | Contact

Copyright 2021 by Art-Collecting.com All Rights Reserved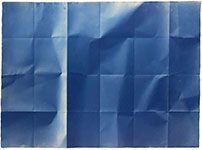 Sheila Pinkel
The Murals and Cyanotypes
July 24 - Sept 18, 2021
Higher Pictures Generation
Brooklyn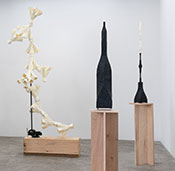 Se Yoon Park
Available from
Carvalho Park
Brooklyn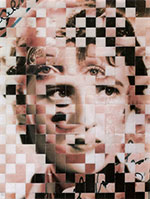 Samin Ahmadzadeh
Available from
Klompching Gallery
Brooklyn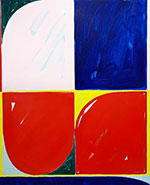 Jason Stopa
Available from
Jenkins Johnson Gallery
Brooklyn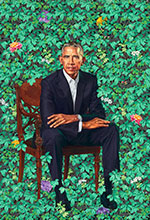 The Obama Portraits
Aug 27 - October 24, 2021
Including: Kehinde Wiley
Brooklyn Museum
Brooklyn, NY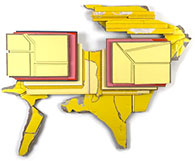 Street Life
July 23 - Sept 15, 2021
Including: Ryan Sarah Murphy
C24 Gallery
New York / Chelsea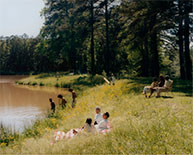 Tyler Mitchell
On Exhibition
Sept 9 - October 9, 2021
Jack Shainman Gallery
New York / Chelsea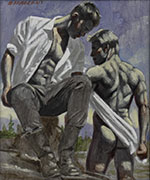 Bruce Sargeant
Rediscovered British
and French Murals
July 29 - Sept 11, 2021
ClampArt
New York / Chelsea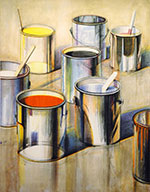 Wayne Thiebaud
Available from
Leslie Sacks Gallery
Santa Monica, CA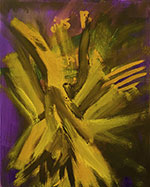 David Straange
Ultra-Contemporary
Artist Website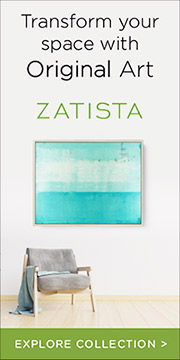 Please follow us and share site and guide with your art friends.