MIAMI DESIGN DISTRICT ART GALLERIES
Guide to art galleries located in the Miami Design District of Miami, Florida. These galleries feature contemporary art as well as traditional fine art, glass art, paintings, sculpture, fine art photography, prints and other types of visual art. Several of these Miami galleries also, specialize in Latin American art. If you're interested in collecting art or just enjoy viewing it, we suggest that you head to the Design District and you'll have a great experience. The Miami Design District is also known for it's outdoor public art and architecture.

Art-Collecting.com provides one click, easy to use gallery guides and art resources on the Internet. The guides will help you to easily find and view online art and exhibitions. They are particularly useful to see what your favorite gallery is showing and for discovering new ones. Click on "Gallery Guides" above and you'll find guides for every state and thirty-seven major art cities. Also, explore around the site and discover other useful information.

For the past 25 years, we've been providing art and gallery guides. Why? Because art galleries, art museums, non-profit art organizations, and artists are important. Even though we've been around for years your support is also important. If you've listed in the past, thank you, please renew. If you've never officially listed with us please do so today. Listing information is in "About Us" located in the top navigation. Thanks in advance, your support is much appreciated.


OTHER MIAMI GALLERIES
Allapattah | Brickell / Downtown | Design District | Little Haiti / Little River
Little Havana | Wynwood | Other Miami Art Galleries

MIAMI AREA ART GALLERIES
Coconut Grove | Coral Gables | Miami Beach

MIAMI & MIAMI BEACH ART FAIR GUIDE
Focus on Miami Art Week, first week of December.

---
MIAMI DESIGN DISTRICT GALLERY GUIDE
David Castillo
Galeries Bartoux
Johnathan Schultz
Lucid Art Gallery
Mora Studio + Gallery
Opera Gallery
The Office
Zilberman Miami

---



MIAMI AND MIAMI BEACH ART FAIR GUIDE
Miami Art Week will be the first week of December 4 - 10, 2023, and we've created two free planning guides. Check them out and you'll discover why Miami Art Week has become the largest and most important art event in the world. The first guide provides everything related to the art fairs. It's a busy week with more than a dozen art fairs scheduled. Top galleries from Europe, Latin America and the United States will be exhibiting amazing artists and museum quality artworks at Art Basel, Art Miami, NADA, Scope, Aqua, Design Miami and other fairs.

MIAMI ART WEEK GUIDE
Our second guide, provides information on what else is going on during the art fair week, now commonly referred to as Miami Art Week. This is where you'll find information on Art Museums, Non-Profit Organization, Private Art Collections, and Special Events. Even if you're not attending the guides are worth looking. Tell your art friends and anyone headed to Miami about our guides and they'll appreciate it. It's a great week for viewing and learning about contemporary art, filling up on visual stimulation, and hopefully some warm weather. Best viewed on a computer or tablet.

The above guides are free and will help you navigate the world's largest contemporary art event.


---
DESIGN DISTRICT ART ORGANIAZTIONS & OTHER ART SPACES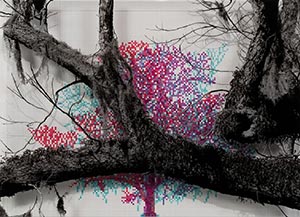 Artwork by Charles Gaines 2022

INSTITUTE OF CONTEMPORARY ART, MIAMI (ICA Miami)
4040 NE 2nd Avenue, Miami, FL 33137 (Design District), 305-901-5272
This is a free museum, but you need to reserve a visit time online.
Miami Art Week Hours: Special hours 11am - 6pm.

* Charles Gaines: 1992-2023, November 16 - March 17, 2024
* Tau Lewis, November 17 - April 28, 2024
* Sasha Gordon, December 5 - March 10, 2024
* Ahmed Morsi in New York: Elegy of the Sea, Dec 5 - April 28, 2024
* Anne Collier, December 5 - October 16, 2024

Charles Gaines: 1992-2023 is a new survey of acclaimed artist Charles Gaines. The exhibiiton brings together for the first time more than 70 works from 1992 to the present day including two monumental works, one of which the artist is recreating for the first time in nearly two decades. It traces the evolution of the second half of his influential practice. Gaines is recognized as a pioneer of conceptual art, and has been at the forefront of introducing language and systems into artistic production for decades. November 16 - March 17, 2024


------------------------------------------------------------------------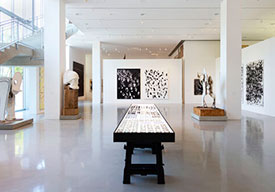 The de la Cruz Collection
23 NE 41st Street (Design District), Miami, FL 33137, 305-576-6112

* House In Motion - Current Exhibition

In the late 1980's, Rosa and Carlos de la Cruz started collecting from their home which they opened to the public by appointment only. From 2001 to 2007, Rosa founded and chaired the non-profit Moore Space, a kunsthalle located in the Design District. It was then that Rosa and Carlos started planning and building the present de la Cruz Collection on 41st Street, a 30,000 square foot museum which opened in 2009. The de la Cruz Collection is a private museum and is not government funded, admission is free. Visit their website for more information.


Design District Public Art
The de la Cruz Collection
Haitian Heritage Museum
Institute of Contemporary Art Miami (ICA)
Juan Carlos Maldonado Art Collection (JCMAC)
Locust Projects

---

MIAMI ARTIST WEBSITES
William Hough - Photography



ART CONSULTANTS, ART ADVISORS AND PRIVATE DEALERS
Adamar Fine Arts
Alfa Gallery - Art Advisory
The Americas Collection (Coral Gables)
Art Code Space
Blink Group
Evelyn Aimis Fine Art
InterFlight Studio Gallery
Markowicz Fine Art



MIAMI APPRAISERS, FRAMING AND OTHER ART SERVICES

MGF Appraisals, LLC
Monica Fidel, ISA CAPP
Certified Member of the International Society of Appraisers
Insurance coverage, Insurance claims, Estate and Probate, Divorces, Charitable donations, Bankruptcy.
Furniture, fine art, antiques, collectibles, glass, silver, porcelain, residential contents.
1018 SW 43rd Avenue, Miami, FL 33134, telephone: (305) 776-6481
monica@mgfappraisals.com
https://www.mgfappraisals.com/


Tara Ana Finley, ISA, AM
Anubis Appraisal & Estate Services, Inc.
Appraisals of Antiques, Paintings, Prints, Decorations, Silver, Jewelry, Latin American Art, Collectibles, Tribal Art, and Antiquities for Insurance, Donation, Divorce and Estate and Probate Purposes. Auctions and Estate Sales of Antiques and Personal Tangibles. Art Brokerage of specific art works. Art Consultant. Credentials: 30+ years experience with Sotheby's, Christie's and Phillips, Accredited member ISA, USPAP 2006 Certified. Past Antiques Roadshow Appraiser. 3500 Ponce de Leon Blvd. Suite 2, Coral Gables, FL 33134, telephone: (305) 446-1820
tarafinley@anubisappraisal.com


AA Fine Art (Appraisals & Collection Management)
E. Linda Poras, Fine Arts Appraiser






Zatista Fine Art
Is the leading destination to buy original art online, giving you unrivalled access to exclusive collections from all over the world. With over 4000 highly curated works from the most talented emerging and established artists, Zatista provides access to the types of works previously only available to seasoned collectors. Buying online with Zatista is easy with their complimentary art consultation, certificates of authenticity and a buyer guarantee that allows you to try art in your home with free returns (as well as free shipping within the US for all purchases). Their platform makes it fun to discover art you love, with an experience so unique it's like you are right there in front of it.



MIAMI GALLERY GUIDE

FLORIDA GALLERY GUIDE

PALM BEACH GALLERY GUIDE

MIAMI ART FAIR GUIDE

FLORIDA ART MUSEUMS AND ART CENTERS

ART GALLERY GUIDES FOR OTHER LOCATIONS
Gallery guides for every state and thirty seven major art cities.


---

About Art-Collecting.com

Art-Collecting.com is an online resource for all art enthusiasts. Art collectors, art travelers and artists will find our comprehensive online Gallery Guides and Museum Guides to be very useful. We feature guides for thirty-seven major art destinations as well as every state. Be sure to look at our Art Fairs Guide and our guides to Miami Art Week and New York Art Fairs and Los Angeles Art Fairs which are up online year around.

If you're looking for Art Appraisers, Art Advisors & Consultants, Art Auctions or other Art Services we're a good source. Our Artist Guides is where you find links directly to artist websites. Our Painters and Photographers guides are very popular. You'll discover new artists and that you can buy directly from or be referred to galleries representing their art.

Thanks for stopping by Art-Collecting.com.
Visit our website often and be sure to explore around.
https://art-collecting.com


---

Home | Art Gallery Guides | Museums & Art Centers | Art Appraisals | Art Fairs

Collecting Information | Types of Collecting | Art News | Advertising | How to be Listed

---

Terms of Use | Privacy Policy | Contact

Copyright 2023 by Art-Collecting.com All Rights Reserved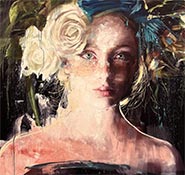 Roberta Coni
Available from
Galeries Bartoux
Miami / Design District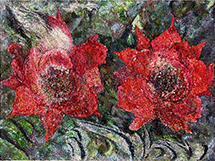 Su Su
Impressions
Dec 5 - January 27, 2024
David Castillo Gallery
Miami / Design District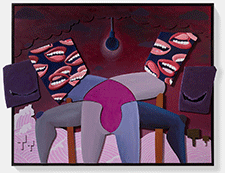 FORMS
December 5 - 10, 2023
Including: Alexandria Smith
Gagosian & Jeffrey Deitch
35 NE 40th Street
Miami / Design District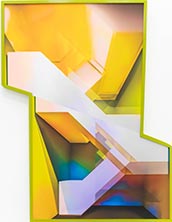 Jorge Miño
Vertical Landscape
Sept 16 - November 18, 2023
Dot Fiftyone Gallery
Miami / Little River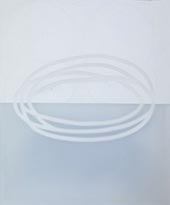 Udo Noger
Exhibition
Nov 15 - January 15, 2024
Diana Lowenstein Gallery
Miami / Magic City District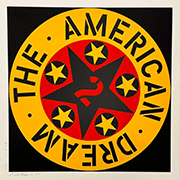 Text / Image
Nov 16 - January 6, 2024
Curated by Ross Karlan
Including: Robert Indiana
Pan American Art Projects
Miami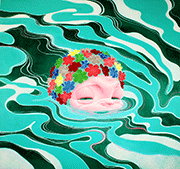 Ha Haengeun
We All Shine on
Oct 14 - November 26, 2023
Ascaso Gallery
Miami / Wynwood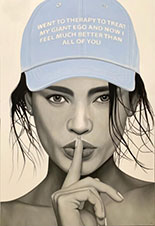 Billy Mosalve Duffo
Available from
Blink Group
Miami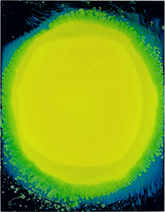 In Spiritual Light
Dec 3 - January 6, 2024
Including: Gavin Perry
Mindy Solomon Gallery
Miami / Allapattah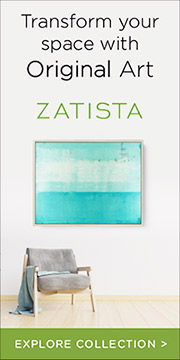 Please follow us and share site and guide with your art friends.