Additional Reasons to List
Our gallery guides are the easiest to use and most comprehensive guides online.

We have Gallery Guides for thirty-seven major art cities and every state and they are updated frequently.

TARGET AUDIENCE: Art travelers, new and experienced art collectors art advisors, curators, and anyone interested in finding your art business.

Trusted by the search engines. We usually show up in the top recommended results when seaching for art galleries in your state or city. This is because search engines provide the most relivant and useful search results.

Links from other art sites are important to your business. Search engines use links from established art related websites to determine your search rankings.

Our prices are very low and we're easy to work with.
Basic Listing are $40 - $60 a year and Enhanced Listing which provide much better visibilty are only an additional $100. We also just started offering a Donation option.

Listings are quickly added. Payments made through PayPal and are listed within 24 - 72 hours. We accept checks and will send an Invoice if requested.

We've been online since 1998, and feel strongly that galleries, art museums, art centers and art organizations are important community assets. That's why our guides were created and are available free online to viewers.

Listing is a good for both of us. As a small business your financial support is needed so that we can promote you and your art community.

We actually care about you and your success, and the art world.

Your business would be greatly appreciated.

Return to:

HOW TO BE LISTED and PAYMENT PAGE
HOW TO BE LISTED NEW YORK AND LOS ANGELES GALLERIES

Art-Collecting.com
https://art-collecting.com
253-304-2808

Hours:
Tuesday - Friday, 10 - 5pm
Pacific Standard Time.

---

Home | Art Gallery Guides | Museums & Art Centers | Art Appraisals | Art Fairs
Collecting Information | Types of Collecting | Art News | Advertising | How to be Listed

---

Terms of Use | Privacy Policy | Contact
Copyright 2019 by Art-Collecting.com All Rights Reserved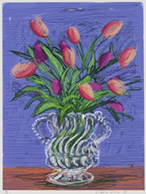 David Hockney
Available from
Leslie Sacks Gallery
Santa Monica, CA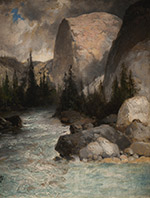 Thomas Moran
Tuolumne River
Available from
Zaplin Lampert Gallery
Santa Fe, NM

___________________________


Please follow us and share this guide with your art loving friends.