MIAMI ART WEEK
SPECIAL EVENTS AND EXHIBITIONS 2023
Guide to Miami Art Week special events hosted by art museums, art organizations, and galleries. This year Miami Art Week is scheduled for December 4 - 10, 2023. It's a very busy week so you'll want to plan and schedule your time carefully to maximize your art experience. It's a great week for viewing and learning about contemporary art and for visual stimulation, and hopefully warm weather.

ART-COLLECTING.COM has been attending Miami Art Week for several years and we realize how easy it is to miss something. The week is filled with exciting exhibitions, special events, opening and previews, brunches, art discussions and much more. We love to share our enthusiasm so we've created this guide to assist in planning your visit. This is our MIAMI ART WEEK GUIDE expore around, it provides the "Who, What, When and Where Information" related museums and non-profit art organization and other art events outside of the art fairs. If you know about other events, let us know and we might list them.

For information about the art fairs go to our MIAMI AND MIAMI BEACH ART FAIR GUIDE. It provides practical information like locations, hours, admission prices, and a brief description of each art fair. Miami Art Week has become the largest and most important art event in the world. Top galleries from Europe, Latin America and the United States showcase amazing artists and museum quality artworks. Even if you're not attending Miami Art Week our guides are worth looking at, and you just might get excited enough to plan for next year. Also, please tell your art friends and anyone headed to Miami about our guides, they'll appreciate it.

Below are interesting ART EVENTS that you should know about, organized by location.

MIAMI
MIAMI DESIGN DISTRICT
SOUTH OF DOWNTOWN MIAMI
MIAMI BEACH
NORTH OF MIAMI BEACH

MIAMI & MIAMI BEACH ART FAIR GUIDE
Complete listing with important art fairs details.

MIAMI GALLERY GUIDE
Area art galleries listing from Art-Collecting.com.


OTHER IMPORTANT CONSIDERATIONS
Because of Covid be respectful of others and social distance (you might consider wearing a mask), purchase tickets online (when available), wear good comfortable shoes and carry a snack and water. Don't forget your cell phone charger (portable battery chargers are recommended). Know where you're headed and have the address easily available (don't expect your driver to know where you're going). If you're driving know where to park. BOOKMARK this guide and add to your cell phone so you can easily find it.


---

MIAMI ART EVENTS

During Miami Art Week, most art organizations make a special effort to welcome guests and present art. Many are hosting special events like opening and artist receptions, lectures, tours and brunches during the week. Below you'll find a few recommended exhibitions and art events, visit their websites for additional Miami Art Week details.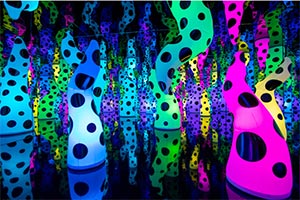 Love is Calling by Yayoi Kusama

PÉREZ ART MUSEUM MIAMI (PAMM)
1103 Biscayne Blvd., Miami, FL 33132, 800-970-2787
Pérez Art Museum Miami was designed by prize-winning architects Herzog & de Meuron. The building offers 200,000 square feet of programmable space for the display of works of art, educational activities, relaxation and dining.

* Joan Didion: What She Means, through January 7, 2024
* Madeleine Hunt-Ehrlich: Too Bright to See, through January 28, 2024
* Yayoi Kusama: Love is Calling, through April 7, 2024
* Marcela Cantuaria: The South American Dream, through July 28, 2024
* Jason Seife: Coming to Fruition, through August 11, 2024


------------------------------------------------------------------------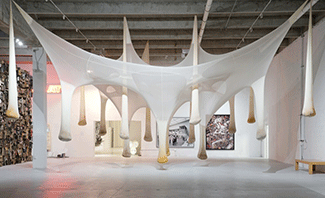 Artwork by Ernesto Neto

MARGULIES COLLECTION AT THE WAREHOUSE
591 NW 27th Street, Miami, FL 33127, 305-576-1051

Extended hours during Miami Art Week, 9am to 5pm daily. Housed in a 50,000 square foot warehouse in the Wynwood Arts District. The Warehouse presents seasonal exhibitions from the collection of renowned collector Martin Z. Margulies as well as educational programs, special exhibitions and an international loan program. Ongoing exhibits include: Anselm Kiefer. Richard Serra, Willem de Kooning, George Segal, Isamu Hoguchi, Michael Heizer and Nancy Rubins, plus many others. An amazing collection, don't miss it. Visit their website for more information.

* Motherwell, Segal, Stella, October 18 - April 27, 2024
* Helen Levit: NY Street Photographer 1930's & 1940's, October 18 - April 27, 2024
* Danny Lyon: 100 Photographs, October 18 - April 27, 2024
* Mimmo Paladina: Painting and Sculpture, October 18 - April 27, 2024
* New to the Collection, October 18 - April 27, 2024


------------------------------------------------------------------------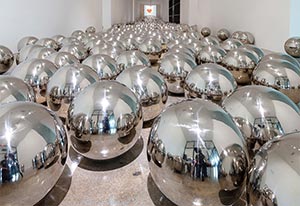 Installation by Yayoi Kusama

RUBELL MUSEUM
1100 NW 23 Street, Miami, FL 33127, 305-573-6090

New exhibitions and highlights from the collection usually change just before Miami Art Week. At this time the website is showing exhibitions ending in October 2023, and the Kusama Infinity Rooms continuing. Special hours during Miami Art Week, opening at 10am daily, and Friday and Saturday nights closing at 7:30pm.

Rubell Museum opened their new space in Miami's Allapattah neighborhood in December 2019. The 100,000-Square-Foot campus provides for long-term Installations and special exhibitions drawn exclusively from unparalleled collection of 7,200 works by 1,000 artists built over 54 years. The Rubells created their collection by looking at art, talking with artists, and trusting their instincts. They started collecting 56 years ago when Don was in medical school and Mera was teaching at Head Start, and continue to follow the same practice today, now with their son Jason. They acquired their first work after a studio visit and were only able to do so by paying on a modest weekly installment plan. With Infinity Rooms reopened, the museum now features three major Kusama installations.


------------------------------------------------------------------------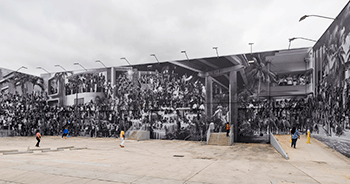 New Mural by JR

SUPERBLUE MIAMI
1101 NW 23 Street, Miami, FL 33127, 786-697-3405

Premiering during Miami Art Week, The Chronicles of Miami is a monumental new mural by renowned artist JR. Featuring 1,048 portraits of Miami residents and visitors, The Chronicles of Miami is the latest iteration of JR's acclaimed participatory mural series, Chronicles. SuperBlue Miami is a transcendent digital enviroment by team Lab and much more, including the work of James Turrell. It's an immersive art experience. Superblue Miami is located across from the Rubell Museum in Allapattah, and is accessible via Brightline's Miami Central Station, with direct Brightline+ service to the venue. Visit their website for more information and to buy tickets.


------------------------------------------------------------------------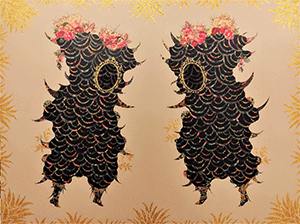 Artwork by Vickie Pierre in Embellish Me

FROST ART MUSEUM
Florida International University, 10975 SW 17th ST, Miami, FL 33199, 305-348-2890
Hours: Tuesday - Sunday, 11am - 5pm, closed Mondays.

* Annual Breakfast in the Park, Sunday, December 10, 10am - 2pm (additional info and RSVP)

* To Recognize a Pattern, September 23 - December 10, 2023
* Addie Herder: Machines for Living, September 23 - January 14, 2024
* Embellish Me: Collection of Norma Canelas Roth & William Roth, October 7 - January 7, 2024

Join us in celebrating the 19th annual Breakfast in the Park. Each year since 2004, as an official event during Art Basel Miami Beach, the Patricia & Phillip Frost Art Museum has welcomed visitors to enjoy a complimentary breakfast, a lecture by a noted artist, and guided tours of the Sculpture Park.


------------------------------------------------------------------------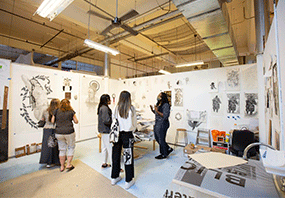 BAKEHOUSE ART COMPLEX
561 NW 32nd Street, Miami, FL 33127, 305-576-2828

Baker's Brunch: Open Studios and Cafecito, Thursday, December 7, 9am - Noon.
Their signature event for Miami Art Week. Join Bakehouse for Baker's Brunch, our annual Miami Art Week event. Enjoy breakfast treats and light refreshments as you walk through artist studios and explore the exhibition offerings throughout our campus. It's an artist inspired brunch, where each studio artist contributes something tasty, you might even find that a Mimosa or Bloody Mary. Most of the studios will be open and there is also feature two exhibition spaces. This is one of the easiest Miami Art Week events to attend, because there is free and has easy parking. It's a great opportunity to meet and purchase art directly from talented artists.


------------------------------------------------------------------------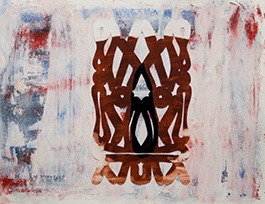 Artwork by Onajide Shabaka

DIMENSIONS VARIABLE
101 NW 79th Street, Miami, FL 33150, 305-606-0058
Hours: Thursday and Friday, 1pm - 5pm and by appointment.

You Are Here, November 18 - January 5, 2024
Including: Joyce Billet, Liene Bosquê, Chris Byrd, Lynne Golob Gelfman, Robert Huff, Karla Kantorovich, T. Eliott Mansa, Francisco Masó, Charo Oquet, Fabian Peña, Vickie Pierre, Leyden Rodriguez-Casanova, Onajide Shabaka, Marisa Telleria, Frances Trombly, Antonia Wright & Ruben Millares

Dimensions Variable (DV) is a nonprofit led by artists committed to the education, presentation, and support of contemporary art in Miami. Through a supportive community, DV provides studios, curates exhibitions, produces external projects, manages art acquisitions, publishes content, hosts discussions, develops education, organizes events that engage the community, and supports challenging and experimental art practices. They are located in the Little River district of Miami, several very fine galleries are also in the area.


------------------------------------------------------------------------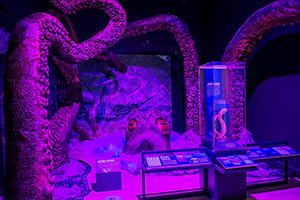 Installation view of Mythic Creatures

HISTORYMIAMI MUSEUM
101 West Flagler Street Miami, FL 33130

HistoryMiami Museum, a Smithsonian Affiliate located in downtown Miami, safeguards and shares Miami stories to foster learning, inspire a sense of place, and cultivate an engaged community. Through exhibitions, artistic endeavors, city tours, education, research, collections and publications, HistoryMiami Museum works to help everyone understand the importance of the past in shaping Miami's future. HistoryMiami Museum connects people by telling the stories of Miami's communities, individuals, places and events.

* Mythic Creatures: Dragons, Unicorns & Mermaids, July 8 - March 31, 2024
* Free Family Fun Day (every second Saturday), December 9, 2024, 10am - 5pm


------------------------------------------------------------------------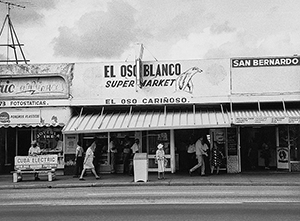 Photograph by Josefina Tarafa

MUSEUM OF ART and DESIGN AT MIAMI DADE COLLEGE
Exhibitions are normally held at Freedom Tower, however the Tower is undergoing renovations and is closed at this time. Please check their website for the locations of their current exhibtions

* Remaking Miami: Josefina Tarafa's Photographs of the 1970s, through December 13, 2023
* Viewpoints: Photographs from the EFE Archive, through January 24, 2024
* Germane Barnes: Ukhamba, November 12 - February 24, 2024


------------------------------------------------------------------------


MUSEUM OF GRAFFITI
319 NW 25th Street, Miami, FL 33127, 789-580-4678

NATIONAL YOUNGARTS FOUNDATION
2100 Biscayne Boulevard, Miami, FL 33137, 305-377-1140
Special Hours during Miami Art Week Hours: 10am - 6pm.


------------------------------------------------------------------------


EDGE ZONES
3317 NW 7th Ave. Cir. Miami, FL 33127, 305-303-8852

Edge Zones has a 23-year history of supporting artistic practices in the public domain. EZ produces events located specifically and contextually in Miami and the Caribbean. Edge Zones is an artist and volunteer - run contemporary arts non-profit dedicated to the research, conceptualization and execution of events that strengthen the contemporary art environment in Miami. EZ seeks to make contemporary art accessible, to engage audiences and to create a focal point for international research and awareness. The art center is uniquely positioned in the Allapattah Arts District. The exhibition space is divided into 3 individual galleries. Our smaller gallery serves as labs especially useful for younger artists and students who want to create smaller, experimental projects. Visit there website for additional information.


------------------------------------------------------------------------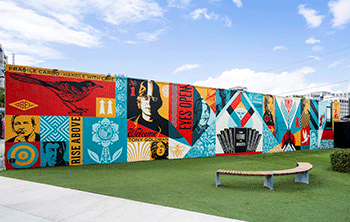 Mural by Shepard Fairey

WYNWOOD WALLS
2520 NW 2nd Avenue, Miami, FL 33127.

Conceived by the renowned community revitalizor and placemaker Tony Goldman in 2009. He was looking for something big to transform the warehouse district of Wynwood, and he arrived at a simple idea: "Wynwood's large stock of warehouse buildings, all with no windows, would be my giant canvases to bring to them the greatest street art ever seen in one place." Starting with the 25th-26th Street complex of six separate buildings, his goal was to create a center where people could gravitate to and explore, and to develop the area's pedestrian potential.


------------------------------------------------------------------------


OTHER MIAMI STUFF YOU MIGHT BE INTERESTED IN

HIVE: a Culinary & Cocktail Village in Wynwood - Miami Art Week
An Art, Music, Culinary and Cocktail Village taking up over two City Blocks in the Heart of Wynwood.
The Wynwood Marketplace, 2250 NW 2nd Ave Miami, FL 33127
December 7-10, 4pm-3am

PRIZM 2023, For it's 11th Edition, Prizm will present Civilization is Not Civil considering the nature by which "civil"izations are established. They are rarely built by consent, but instead through acts of overt and/or covert violence, and manipulation. Their program includes four sections: Prizm Panels, Prizm Perform, Prizm Film, Prizm Preview, and, of course, Prizm Art Fair at large, exhibiting international artists from Africa and the global African Diaspora. Location in Downtown Miami at 1501 Biscayne Blvd.



---
---

MIAMI DESIGN DISTRICT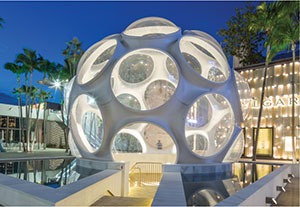 During Miami Art Week, make an effort to visit the MIAMI DESIGN DISTRICT for amazing public art and architecture. For more than twenty years, Craig Robins has been nurturing the development of this unique neighborhood. Today, the principal owner of the neighborhood is Miami Design District Associates, a partnership between Robins' company Dacra and L Catterton Real Estate, a global real estate development and investment fund, specializing in creating luxury shopping destinations.

Buckminster Fuller's Fly's Eye dome is the centerpiece of Palm Court which also houses one of the largest concentrations of watch and fine-jewelry retailers in the world including IWC Schaffhausen, Van Cleef & Arpels and Vacheron Constantin. Paradise Plaza features the restaurants ZZ's Sushi Bar & Club by Major Food Group and L'Atelier and Le Jardiner by Joel Robuchon. Over 200 stores and showrooms, 30 restaurants and bars call the Design District home, including: the following luxury brands: Alexander McQueen, Balenciaga, Bulgari, Cartier, Celine, Christian Louboutin, Chrome Hearts, Dolce & Gabbana Fendi, Givenchy, Gucci, Hermès, Dior, Louis Vuitton, Off-White, Prada, Rolex, Saint Laurent, Tiffany & Co., Tom Ford, Valentino and Versace.

Other Miami Design District Art
Be sure to look for Art Pop-ups throughout the district. There's so much art in the MDD that one can easily spend a day exploring around. You'll also find galleries, including: David Castillo Gallery, Johnathan Schultz, Opera Gallery, Zilberman Miami, The Office, Swampspace and lots of amazing contemporary public art.


------------------------------------------------------------------------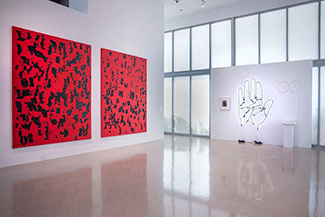 THE DE LA CRUZ COLLECTION
23 NE 41st Street (Design District), Miami, FL 33137, 305-576-6112
Special Miami Art Week Hours and Admission Free

* House In Motion - Current Exhibition

In the late 1980's, Rosa and Carlos de la Cruz started collecting from their home which they opened to the public by appointment only. From 2001 to 2007, Rosa founded and chaired the non-profit Moore Space, a kunsthalle located in the Design District. It was then that Rosa and Carlos started planning and building the present de la Cruz Collection on 41st Street, a 30,000 square foot museum which opened in 2009. Three floors of artworks and admission is free. The de la Cruz Collection is a private museum and is not government funded. Definitely worth a visit when in the Miami Design District. Visit their website for more information.


------------------------------------------------------------------------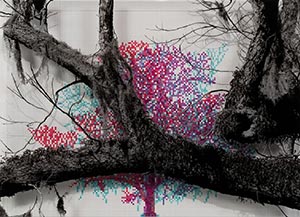 Artwork by Charles Gaines 2022

INSTITUTE OF CONTEMPORARY ART, MIAMI (ICA Miami)
4040 NE 2nd Avenue, Miami, FL 33137 (Design District), 305-901-5272
This is a free museum, but you need to reserve a visit time online.
Miami Art Week Hours: Special hours 11am - 6pm.

* Charles Gaines: 1992-2023, November 16 - March 17, 2024
* Tau Lewis, November 17 - April 28, 2024
* Sasha Gordon, December 5 - March 10, 2024
* Ahmed Morsi in New York: Elegy of the Sea, Dec 5 - April 28, 2024
* Anne Collier, December 5 - October 16, 2024

Charles Gaines: 1992-2023 is a new survey of acclaimed artist Charles Gaines. The exhibiiton brings together for the first time more than 70 works from 1992 to the present day including two monumental works, one of which the artist is recreating for the first time in nearly two decades. It traces the evolution of the second half of his influential practice. Gaines is recognized as a pioneer of conceptual art, and has been at the forefront of introducing language and systems into artistic production for decades. November 16 - March 17, 2024


------------------------------------------------------------------------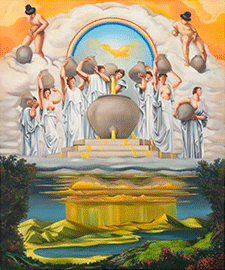 Artwork by Nicole Eisenman

CRAIG ROBINS COLLECTION
DACRA Headquarters: 3841 NE 2nd Avenue, Miami Design District.

The Craig Robins Collection, is exhibited within the Miami Design District headquarter offices of DACRA, and is a private collection of contemporary art and design featuring over 1300 pieces. This year, "A Train of Thoughts" is the featured exhibition. Focusing on two core subgroups from the collection holdings: figuration and conceptualism. Marcel Duchamp's Three Standard Stoppages serves as starting point for a lineage of conceptual practices in the collection that includes Joseph Beuys, Richard Tuttle, Jac Lierner, Abraham Cruzvillegas, Rirkrit Tiravanija, Jorge Macchi, and John Baldessari. Simultaneously, prints from Francisco de Goya's Caprichos and Disasters of War series find phenomenal resonance in more contemporary artworks by Marlene Dumas, Jana Euler and Nicole Eisenman, defining a sense of figuration that deals with eerie and uncanny subjects and prevails throughout the collection. Open to Art Basel and Design Miami VIP Cardholders only, call Dacra office at 305-531-8700 for additional information and hours.


------------------------------------------------------------------------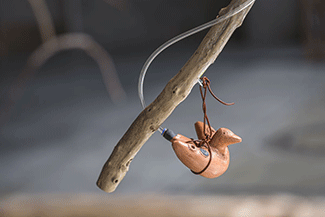 Artwork by Tania Candiani

LOCUST PROJECTS
3852 North Miami Avenue, Miami FL 33127, 305-576-8570

* Tania Candiani: Waterbirds: Migratory Sound Flow, November 28 - February 10, 2024

Interested in language, sound and the afterlife of obsolete technologies, Tania Candiani has created devices that translate images, shapes, and words into sounds and music by repurposing looms, keyboards, typewriters and other old mechanical devices to create wind, chord or percussion instruments. She sees these objects as interfaces between "the soul of the machine" and other types of sensibilities, including those of humans and animals, and often references ancestral knowledges and stories.

Founded by artists for artists in 1998, Locust Projects is Miami's longest running nonprofit alternative art space. They produce, present, and nurture ambitious and experimental new art and the exchange of ideas through commissioned exhibitions and projects, artist residencies, summer art intensives for teens, and public programs on contemporary art and curatorial practice. As a leading incubator of new art and ideas, Locust Projects emphasizes boundary-pushing creative endeavors, risk-taking and experimentation by local, national and international artists.


------------------------------------------------------------------------


HAITIAN HERITAGE MUSEUM
4141 NE 2nd Avenue, Miami, FL 33137, 305-371-5988

Founded in 2004 to commemorate Haiti's Bicentennial, the Haitian Heritage Museum (HHM) is a 501c3 organization that is committed to highlighting and preserving Haiti's rich culture and heritage globally. Our goal is to provide a cultural Mecca for Little Haiti where individuals outside of our community and within our community boundaries can come to enjoy beautiful Haitian art, historic artifacts, ethnic sounds of Haitian music, view Haitian films and enjoy a collection of Haitian literary works. Hours 10am - 5pm, Tuesday - Friday.



---
---

MIAMI BEACH ART EVENTS

Miami Beach is known for it's fabulous hotels and the incredible beach. Many of the hotels are worth exploring and feature artwork and special exhibitions during Miami Art Week. This year The City of Miami Beach, in collaboration with the Miami Beach Visitor and Convention Authority (MBVCA), is hosting this juried art competition that showcases 12 talented artists creating site-specific works of art at 12 Miami Beach hotels.
Take a relaxing evening stroll up or down Collins Avenue, you'll find art, food and much more.

Below are a few of the major art highlights in Miami Beach.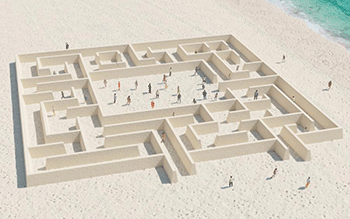 Journey Through the Algorithmic Self on Faena Beach

FAENA HOTEL MIAMI BEACH
3201 Collins Avenue, Faena District, Miami Beach FL, 33140, 305-534-8800

The Faena Hotel and Faena Art, a 501(c)3 nonprofit organization commissions, produces, and houses cross-disciplinary artistic experiences. For Miami Art Week 2023, it is presenting three major installations, collectively titled 'Spaces of Influence: Shaping Community in the Modern World.' The exhibition unites three provocative installations across the Faena District that explore the tension between community and individuality, technology and tradition, power and grassroots. From the AI-generated pathways of Sebastian Errazuriz's maze to the nostalgic corners of Kelly Breez's 'Dirt's Dive,' and culminating in the epic struggle depicted in Battle of the Corporate Nations, this collective showcase invites viewers to navigate and question the evolving landscapes that define our sense of community in a rapidly changing world. You'll find these and other artworks on their beach and around the Faena Hotel.

Opening on December 5, the centerpiece of this year's Miami Art Week programming will be a newly commissioned and monumental maze installation by artist, designer, and activist Sebastian Errazuriz (b. 1977, Santiago, Chile) located at Faena Beach. Designed using popular artificial intelligence (AI) platforms Midjourney and DALLE2, the sand-covered labyrinth titled MAZE: Journey Through the Algorithmic Self invites visitors to explore its intricate pathways, eventually converging at a reflective monolith at the center.

Faena Art also has a dedicated space in Miami Beach, the Project Room serves as a platform for experimentation and development of innovative ideas. The Project Room encourages artists to explore new facets of their practice and hosts an artist residency, a series of artists talks, and fosters new models for social interaction that transcend the traditional boundaries of art, science, philosophy, and social practice. Location: Faena Art Project Room 3420 Collins Avenue, Miami Beach, 33140. Hours: Tuesday - Saturday 11am - 6pm

FULL LIST OF EXHIBITIONS FEATURED ON THEIR WEBSITE.


------------------------------------------------------------------------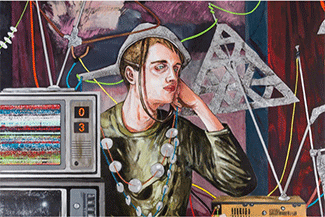 Artwork by Hernan Bas

THE BASS
2100 Collins Avenue (between 21st & 22nd), Miami Beach, FL 305-673-7530
Speical Miami Art Week Hours: 10am - 5pm

* Nam June Paik: The Miami Years, October 4 - August 16, 2024
* Hernan Bas: The Conceptualists, December 4 - May 5, 2024
* Anne Duk Hee Jordan, December 4 - June 23, 2024
* Etel Adam: Painting Into Space, November 24 - March 17, 2024

It is Miami Beach's contemporary art museum. Focusing on exhibitions of international contemporary art, The Bass presents mid-career and established artists reflecting the spirit and international character of Miami Beach. The Bass seeks to expand the interpretation of contemporary art by incorporating disciplines of contemporary culture, such as design, fashion and architecture, into the exhibition program. The exhibition program encompasses a wide range of media and artistic points of view that bring new thought to the diverse cultural context of Miami Beach.

For a full list of exhibitions and featured artwork, visit their website.

------------------------------------------------------------------------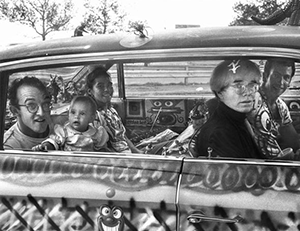 Photograph by Eric Kroll

THE BETSY SOUTH BEACH
1440 Ocean Drive, Miami Beach, Florida 33139, 844-539-2840

Current Exhibitions
* Eric Kroll: The New York Years in the 70's and early 80's.
* Andy Sweet Collection, life in Miami Beach in the 70's and 80's.
* Bob Bonis, Road Manager of The Beatles and The Rolling Stones during their first US tours.
* Alessandro Sarno - "The Spirit of a People in the Islands of The Bahamas.
* Carlos Andres Cruz, dog photographer specializing in creating images that reflect dynamism and joy.

The Betsy-South Beach, one of the preeminent global art hotels, will once again be presenting art for Miami Art Week. Exhibitions are curated by Betsy co-owner Lesley Goldwasser. You'll find artwork and photographs throughout the hotel. They are located a short walk from Untitled Art and Scope Miami Beach. When wondering around South Beach make this a distination and explore their exhibits, they are open 24/7, plus they feature music and have an outdoor sculpture garden.


------------------------------------------------------------------------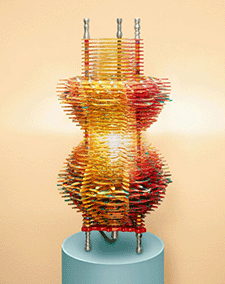 Lamp by Jorge Pardo

TASCHEN
1111 Lincoln Road, Miami Beach, FL 33139, 305-538 6185.

In the past this amazing art and book store has featured book signings at their Miami Beach store. This year they'll be at Art Basel featuring artist Jorge Pardo a Cuban-American artist. If you're a book or a design collector you'll want to visit them at Art Basel where they will be featuring his incredible lamps. Their Miami Beach store is also worth a visit and it's located in the heart of South Beach. The space was designed by Philippe Starck and housed within the landmark Herzog & de Meuron building on Lincoln Road. https://www.taschen.com/


------------------------------------------------------------------------


JEWISH MUSEUM OF FLORIDA - FIU
301 Washington Avenue, Miami Beach, FL 33139, 305-672-5044

* Raymond Elman: The Portraits, October 22 - March 3, 2023

The Jewish Museum of Florida-FIU is unique as the only place that collects, documents, preserves and interprets Florida Jewish history. The museum is housed in two interconnected historic buildings that once served as Congregation Beth Jacob. The galleries not only contain exhibits, but evoke the beauty and aura of the Art Deco era in which the museum was built.


------------------------------------------------------------------------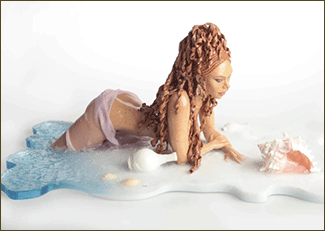 Artwork by PJ Harper

OOLITE ARTS
924 Lincoln Road, Miami Beach, FL 33139, 305-674-8278

* BOUNCE, Curated by Storm Ascher, October 18 - January 21, 2024
Alex Anderson, Maya Beverly, Diana Eusebio, PJ Harper, Emiliana Henriquez, Alejandra Moros, John Rivas, Kelly Shami, and Roscoè B. Thické III.

This is Storm Ascher's inaugural curated exhibition in Miami, presenting a dynamic fusion of Oolite's resident artists alongside esteemed international collaborators from her gallery and curatorial ventures. This evocative show revolves around the thematic catalyst, 'BOUNCE,' inspiring a diverse array of interpretations from the participating artists. Storm Ascher is an artist, curator, writer and founder of Superposition Gallery. After moving to Miami Beach in 2021, Ascher became a visiting curator and juror, involved with the residents and programming at Oolite Arts.

Oolite Arts is one of Miami's largest support organizations for visual artists. Three decades ago our founder and potter Ellie Schneiderman, sought affordable work spaces for our city's visual artists. Today, Oolite Arts continues Schneiderman's mission, to, as she said, "help artists help themselves." They are both a community and a resource, providing artists with the free studio space, exhibition opportunities, direct support and programming they need to advance their careers.


------------------------------------------------------------------------


THE WOLFSONIAN - FIU
Florida International U., 1001 Washington AVE, Miami Beach, FL 33139, 305-531-1001.

Miami Art Week Hours: 10am - 6pm, except Friday closing at 5pm. Free Admission all week.
* All the World's a Stage: Theatrical Designs of Albert Wainwright, Sept 3 - December 10, 2023

Rooted in the greatest century of growth and change humanity has ever known 1850 to 1950; The Wolfsonian traces the odyssey from agrarian to urban, colonial empires to Cold War superpowers, the first spike of the Transcontinental Railroad to the advent of television. With more than 200,000 objects, the collection contains a vast universe of ideas: household appliances that sped the pace of work; designs that bridged cultures; architectural plans fueled by ambition; and propaganda that helped turn the tides of war. Located near Untitled Art and Scope in South Beach.


------------------------------------------------------------------------


OTHER MIAMI BEACH YOU MIGHT BE INTERESTED IN

MUSE Art Fair Presents No More Starving Artists, this is a smaller art fair held during Miami Art Week. Focused specifically on the black experience, the styles and traditions of multicultural backgrounds, and the vision of women artists, MUSE is the stage where these visual stories come alive in various art forms.
Angler Hotel, 660 Washington Avenue, Miami Beach, FL 33139. Free to Attend
November 30 - December 10, 2023


The first ever TRIBECA FESTIVAL during Miami Art Week. Slated to run from December 6-9, at the Miami Beach Botanical Garden, the festival features a Music Lounge for live performances and DJ sets. In partnership with Art Basel Miami Beach the gardens are located across for Convention Center.



---
---

NORTH OF MIAMI BEACH






AFRIKIN ART FAIR
1600 NE 126th Street, North Miami, FL 33181
December 3 - 6. 2023

A Contemporary Africana Art Fair: Celebrating the Beauty and Brilliance of Global Africa. The new face of African art - fusing tradition and technology at the next frontier of art and AI. Miami Art Week 2023, RSVP to attend the ArfiKin Art Fair, it's a FREE small art fair.

* An Evening of Purpose (AfriKin VIP Opening), Sunday, December 3rd from 6-9pm.

* AfriKin Talks: The Erasure of Black Knowledge, Thursday, December 7th, Noon - 2pm
It's about Florida's recent banning of Black books has raised concerns not just in the state but across the nation and globally. This seemingly singular decision has ignited memories of historical tragedies, like the burning of libraries and institutions that held the wealth of Black knowledge. It brings to the forefront a debate about preserving the essence and truth of Black history, culture, and perspectives. A panel discussion on an important topic that you might want to attend.


------------------------------------------------------------------------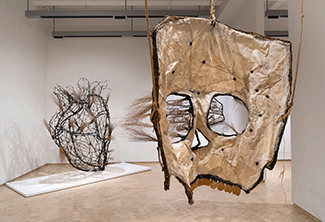 Artwork by Juan Francisco Elso

MUSEUM OF CONTEMPORARY ART NORTH MIAMI (MOCA)
770 NE 125th Street, North Miami, FL 33161, 305-893-6211

* Juan Francisco Elso: Por América, November 1 - March 17, 2024
A captivating retrospective of the brief, yet significant career of the late Cuban artist. The exhibition features over 70 works by Juan Francisco Elso and a multigenerational group of artists like Glenn Ligon and Belkis Ayón, and introduces new commissions from Tiona Nekkia McClodden and Reynier Leyva Novo. Por América presents the largest survey of Elso's career to-date, showcasing the evolution of his practice, from his experimentation with new materials to incorporating Indigenous traditions, Afro-Caribbean beliefs, and post-colonial perspectives.



---
---

SOUTH OF DOWNTOWN MIAMI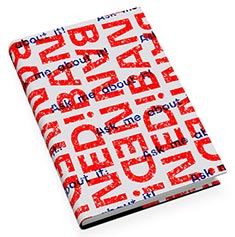 Artwork by Dimitry Chamy, 2023.

LOWE ART MUSEUM
1301 Stanford Drive, Coral Gables, FL 33124, 305-284-3535

* Iris Eichenberg: Where Words Fail, October 20 - January 14, 2024
* Banned: An Interactive Lucy St. Project, October 20 - February 24, 2024
* Order Up! The Pop Art of John Miller. October 27 - January 14, 2024

As the City of Miami's first professional art exhibition space, the "University Art Gallery" was founded in 1950 to serve academics, students, and members of the general public throughout the region. In 1968 the Lowe Art Gallery became the "Lowe Art Museum," which in 1972 became the first museum in Miami-Dade County to be professionally accredited by the American Alliance of Museums. In 1985, the museum was recognized by the State of Florida as a major cultural facility and resource, the first museum in Miami-Dade County to be thus honored. The Lowe's most recent addition to the Lowe, Myrna and Sheldon Palley Pavilion for Contemporary Glass and Studio Arts, opened in 2008 and was fully reinstalled in February 2018. The Lowe's comprehensive collection now comprises nearly 19,500 objects, which collectively represent more than 5,000 years of human creativity on every inhabited continent.


------------------------------------------------------------------------


PINTA Miami
The Hangar
3385 Pan American Drive
Coconut Grove, Miami FL 33133
December 6 - 10, 2023
https://miami.pinta.art/


------------------------------------------------------------------------


Fridge Art Fair
Courtyard Miami Coconut Grove
2649 S Bayshore Dr, Miami, FL 33133
December 6 - 10, 2023
https://www.fridgeartfair.com/


------------------------------------------------------------------------


FAIRCHILD TROPICAL BOTANIC GARDEN
10901 Old Cutler Road, Coral Gables, FL 33156, 305-667-1651.


------------------------------------------------------------------------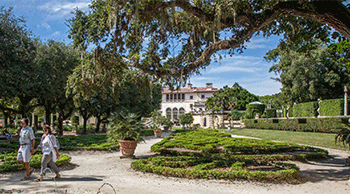 VIZCAYA MUSEUM & GARDENS
33251 South Miami Avenue, Miami, FL 33129, 305-250-9133
Hours: Wednesday - Monday, 9:30am - 4:30 (last admission is 4:30), Tickets Online.
A great place to get outside, relax and enjoy the Florida weather. A breathtaking Gilded Age estate on Biscayne Bay surrounded by ten acres of formal gardens, a mangrove shoreline and rockland hammock. Be inspired by Vizcaya's natural beauty, connect with Miami's past and discover this unique cultural gem. A National Historic Landmark, Vizcaya offers an experience to delight your senses



---

We will continue to add information to this guide until November 26th.
Also, we do our best to provide you with current and accurate event information.
Please visit Art-Collecting.com often and tell your art friends about us and this guide.


MIAMI & MIAMI BEACH ART FAIR GUIDE

MIAMI GALLERY GUIDE

NATIONAL and INTERNATIONAL ART FAIR GUIDE

ART MUSEUMS AND ART CENTERS GUIDE

ART GALLERY GUIDES FOR UNITED STATES
Gallery guides for every state and thirty seven major art cities.
Easy to use and the most comprehensive gallery guides on the Internet.


---

Home | Art Gallery Guides | Museums & Art Centers | Art Appraisals | Art Fairs

Collecting Information | Types of Collecting | Art News | Advertising | How to be Listed

---

Terms of Use | Privacy Policy | Contact

Copyright 2023 by Art-Collecting.com All Rights Reserved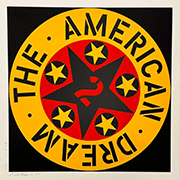 Text / Image
Nov 16 - January 6, 2024
Curated by Ross Karlan
Including: Robert Indiana
Pan American Art Projects
Miami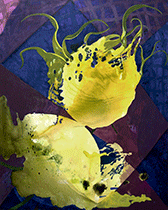 Elisabeth Condon
Tempus Fugit
Dec 3 - February 3, 2024
Emerson Dorsch
Miami / Little Haiti
Also: Untitled Art Fair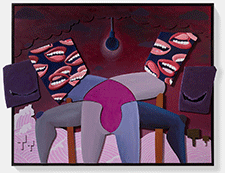 FORMS
December 5 - 10, 2023
Including: Alexandria Smith
Gagosian & Jeffrey Deitch
35 NE 40th Street
Miami / Design District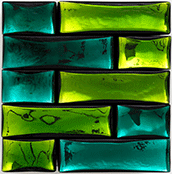 Jean-Michel Othoniel
The Reconciliation of Opposites
Oct 27 - December 22, 2023
Perrotin
New York / Lower Eastside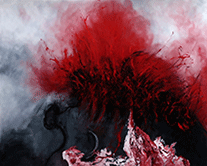 Anish Kapoor
Exhibition
Nov 2 - December 16, 2023
Lisson Gallery
New York / Chelsea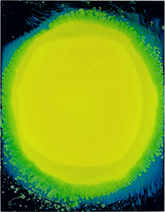 In Spiritual Light
Dec 3 - January 6, 2024
Including: Gavin Perry
Mindy Solomon Gallery
Miami / Allapattah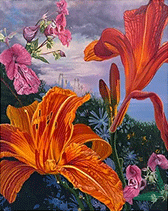 Kate Bickmore
After Rainfall
Dec 5 - January 6, 2024
Opening: December 5th, 6-8pm Andrew Reed
Miami / Allapattah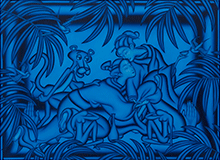 Mathew Tom
Secrets of the Garden
Dec 2 - January 13, 2024
The Hole
New York / Tribeca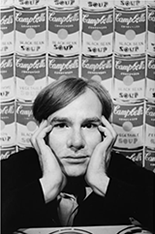 Duane Michals
Magritte + Warhol
Nov 16 - December 21, 2023
DC Moore Gallery
New York / Chelsea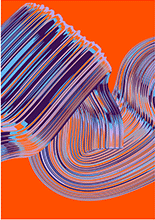 Rik Oostenbroek
December 5 - 10, 2023
Art Miami
Vertu Fine Art
Boca Raton, FL







Ewa Juszkiewicz
In a Shady Valley,
Near a Running Water
Nov 3 - December 22, 2023
Gagosian Gallery
Beverly Hills







Constance Tenvik
Finding Shelter Under
a Giant's Tongue
Nov 16 - January 6, 2024
Harkawik Gallery
New York / Lower Eastside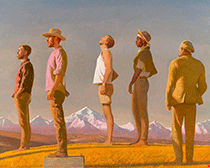 Bo Bartlett
Exhibition
Oct 26 - December 9, 2023
Miles McEnery Gallery
New York / Chelsea








Art Basel Miami
December 8 - 10, 2023
Miami Beach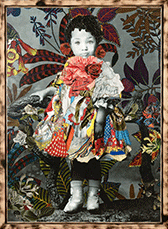 Stan Squirewell
We Speak In Rivers
Nov 10 - January 13, 2023
Claire Oliver Gallery
New York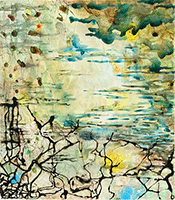 Cris Bruch
On Exhibition
Nov 2 - December 23, 2023
Greg Kucera Gallery
Seattle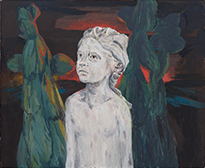 Enrique Martíínez Celaya
White: A Telling Shroud
Dec 3 - January 20, 2024
Fredric Snitzer Gallery
Miami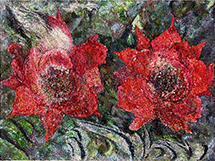 Su Su
Impressions
Dec 5 - January 27, 2024
David Castillo Gallery
Miami / Design District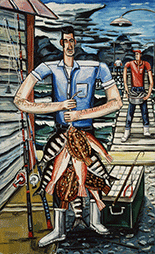 45th Anniversary
Oct 7 - January 6, 2024
Including: David Bates
Arthur Roger Gallery
New Orleans







Hiroshi Sugimoto
Brush Impression
Oct 26 - December 22, 2023
Fraenkel Gallery
San Francisco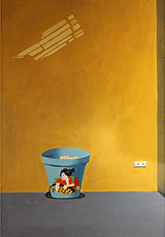 Cybèle Varela
Conexão
Nov 16 - December 23, 2023
Richard Taittinger Gallery
New York / Lower Eastside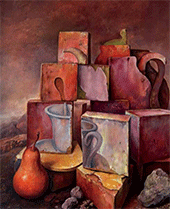 Bak Looks Back
Artist Curated Collection
Oct 21 - December 3, 2023
Pucker Gallery
Boston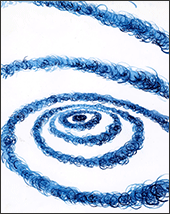 Lia Halloran
Warped Side
Nov 4 - Dec 22, 2023
Luis De Jesus Los Angeles
Los Angeles / Downtown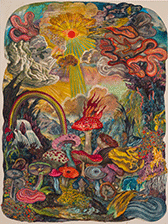 Ken Gun Min
Sweet Discipline from Koreatown
Nov 11 - December 20, 2023
Shulamit Nazarian
Los Angeles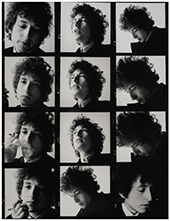 Bob Dylan
Mixing up the Medicine
Oct 24 - January 5, 2024
Including: Jerry Schatzberg
Peter Fetterman Gallery
Santa Monica, CA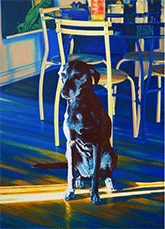 Marianna Olague
People You Know
Nov 11 - December 23, 2023
David Klein Gallery
Detroit, MI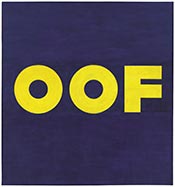 Ed Ruscha / Now Then
Sept 10 - January 13, 2024
MoMA
New York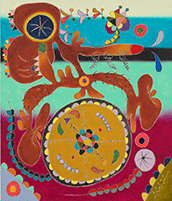 Nasim Hantehzadeh
Mutates and Grows
Oct 19 - November 18, 2023
Nina Johnson
Miami